What Causes Construction Project Delays: 9 Reasons that Make Work Fall Behind Schedule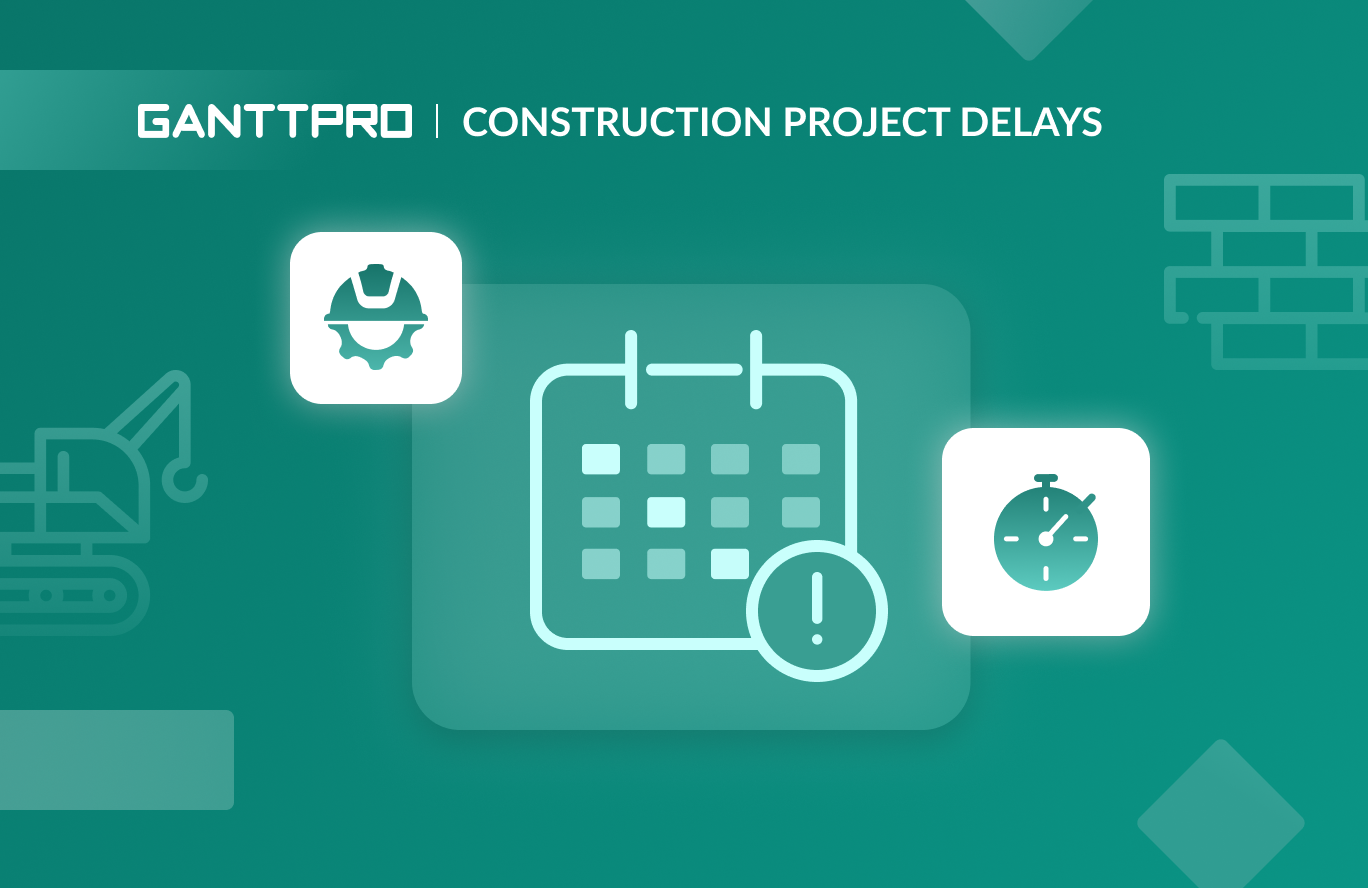 Audio version:
Construction project delays are observed globally. They may happen when things don't go according to your plan. They spoil reputation and affect the economy of countries. Thus, identifying the causes of delays has the paramount importance for minimizing their consequences.
Some of the reasons are outside of our control while others can be predicted and managed.
According to the PMI survey, 72% of PMP (Project Management Professional) certification holders experience project delays. It's crucial to timely respond as in many cases, the way you communicate a project delay to stakeholders and customers will determine whether you'll manage the next project or not.
Let's highlight the most common reasons for construction project delays diving into this post from the batch of fundamental construction project management articles. 
What causes construction project delays
Poor project planning.
Budget conflicts and inaccuracies.
Economic changes.
Project complexity and uniqueness.
Weak communication.
A poorly defined scope of work.
The lengthy process of getting necessary approvals.
Weather, natural disasters, and other external factors.
Injuries and safety issues.
Any step-by-step guide to manage a construction project teaches us how to avoid and prevent project delays at any stage.
The results of the study (2021) show that all the identified causes for construction project delays are correlated to 4 main factors (which account for 69.18% of the sample variance):
Supply management – 21.41%.

Workforce management – 20.79%.
Project management – 17.64%.
Management of climatic conditions – 9.34%.
The number of specific reasons may vary. Below, we suggest considering the most significant ones.
1. Poor project planning
Planning is an essential aspect that affects the outcome of many projects. Therefore, many sets and lists of construction project management tips put the advice on quality planning in one of the first places.
Poor planning may be considered one of the biggest causes of project delays in construction.
According to the research (2022) provided by Buildertrend, construction jobs were delayed over 46 days on average in 2022. This looks like a significant violation of a project plan.
When you plan a project correctly, you identify a construction scope of work that must be performed to obtain the desired outcome in minimum time and cost. Construction projects involve different professionals or work groups, so it is critical to be sure that every aspect of their work is incorporated into the planning process to obtain better results.
Such a plan may include schedules and tasks for various departments, suppliers, equipment, and materials, as well as time and costs required to complete a certain phase of your construction.
However, if the plan looks inadequate, any construction project may easily break and lead to delays.
A vivid example of a delayed construction project due to poor planning is the Melamchi Drinking Water Supply project (Nepal). It was started in 2000 with the aim of completing it in 2007.
The World Bank withdrew its investment from this project in 2002 because of constant delays. The bank and other authoritative project participants admitted vivid problems with planning that included frequent changes in orders, inability to provide the site, delays in revising and approving design docs, and other factors.
Water was released in the main tunnel only in 2021.
A good schedule should arrange all project activities in a logical, sequential order, providing all involved team members with a roadmap of how the construction project should be run from start to finish.
Luckily, the market offers powerful construction scheduling software solutions to facilitate the visualization and management of construction projects. One of these solutions is GanttPRO.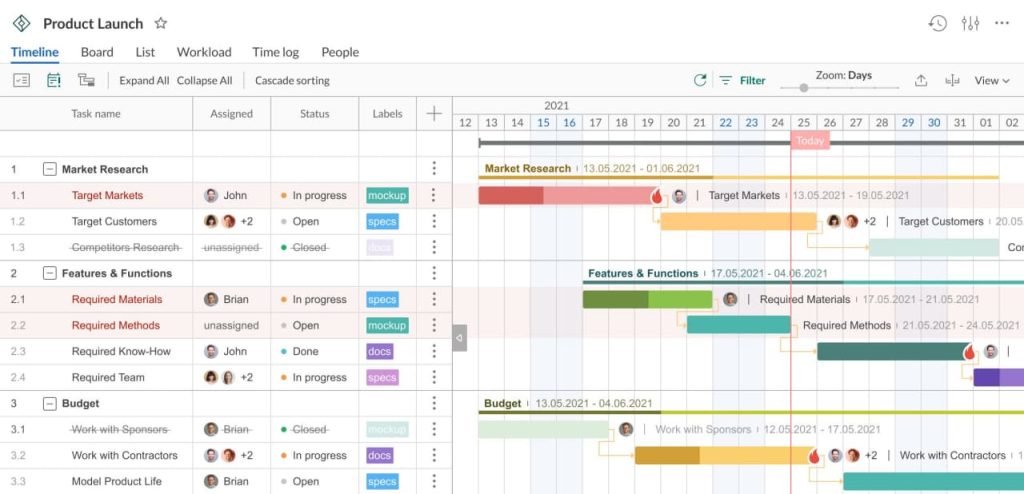 The digital nature of this Gantt chart maker means that your project plans can be accessible in real time to all the people involved.
A handy Gantt chart offered by GanttPRO assists in scheduling and organizing even the most complex construction projects, avoiding delays.
The diagram allows for categorizing tasks according to their hierarchy, setting dependencies, milestones, due dates, and deadlines. You can assign responsible people there as well as consider all required resources from staff to heavy equipment.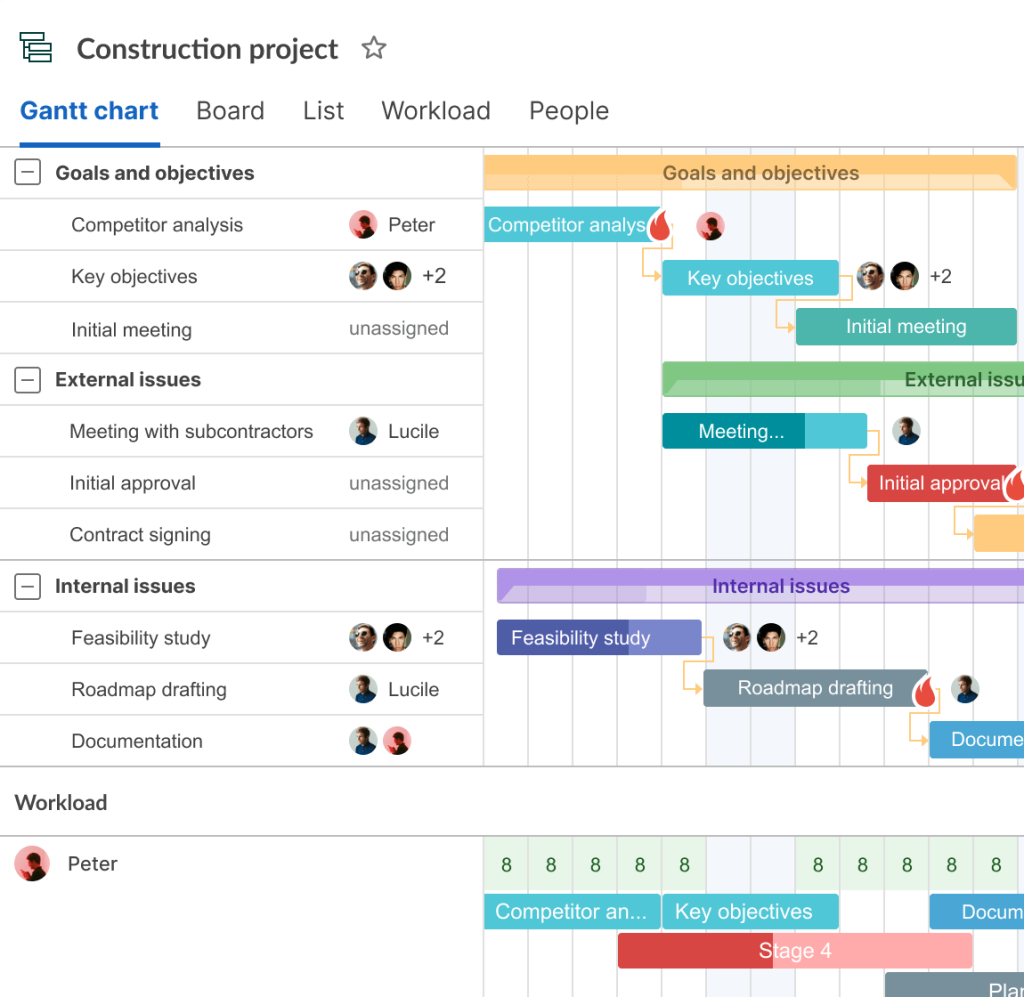 If your construction team wants to work with other project views, they can also get a board view, where all activities are displayed in columns and cards.
If you turn to GanttPRO already having a row of delayed projects, you'll find a short learning curve and attractive UX/UI design there. It will be easy for your team to move to the Gantt chart maker and continue their work on projects. This will reduce possible risks related to disrupting project deadlines.
The platform comes with friendly construction project management templates that will simplify the process of managing projects behind schedule.
It's also possible to import projects in .mpp formats from MS Project or in Excel formats.
Here's the feedback of George Rossle, a production manager at A+ Construction Pro.
For us, GanttPRO is a basic tool for planning and management. We use the software for deadline management and time tracking, file sharing, and smart scheduling.
You may use GanttPRO if you deal with residential construction, a home construction management workflow, engineering, commercial construction, heavy industrial objects, etc.
The platform assists in improving communication in the construction industry.
2. Budget conflicts and inaccuracies
Budget issues also cause project delays in construction.
Many construction projects end up going over budget. Employees don't want to work if they aren't getting paid. Customers don't want to pay more than originally arranged if things start to run over the initial plan.
Wrong estimations do also matter. Some job positions can be shut down for weeks or months due to inaccuracies associated with them. Therefore, professional project managers must always care for accurate estimates that will ensure enough money for materials, wages, and more.
According to the survey (2021), a significant majority of construction owners (specifically 75%) exceeded their planned budgets for their projects, while 77% experienced delays. On average, projects were delayed by 70 days beyond their original estimated completion date.
Let's recollect one of the examples of delayed construction projects due to budget issues – the project of New York MTA East Side Access (USA).
This metro scheme was designed to extend the Long Island Rail Road into a new concourse under the Grand Central Station in Manhattan. The project is already considered the most over-budget metro scheme in progress.
In 2006, it was estimated to cost $6.3bn. The authors wanted to complete it by 2013. In 2022, the costs were around $11bn. All the operations are still in progress.
It's difficult to avoid budget conflicts and inaccuracies. However, you can take some actions to prevent them or reduce their impact.
One of the great decisions is to have a robust project timeline that will give you a clear picture of all budget affairs in seconds. It'll be great if you build this visual timeline keeping in mind possible risks and financial changes.
In GanttPRO, you can calculate the cost of your construction project based on the cost of tasks and resources.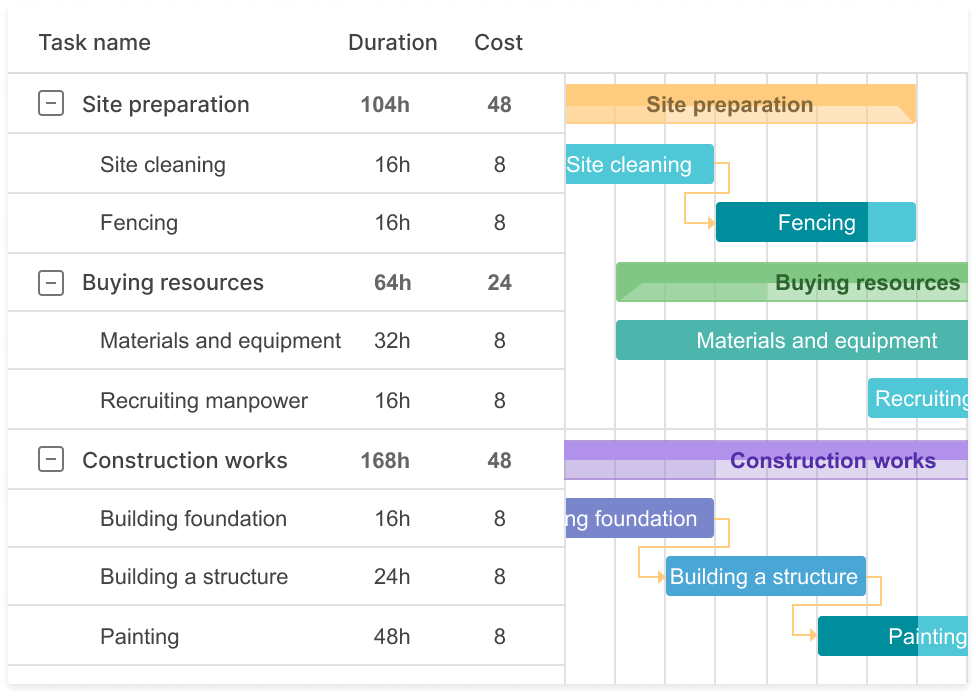 3. Economic changes
Economic changes can also affect your construction project completion. This factor is directly related to the company's budget.
Surprising changes in costs and prices mean that the project no longer represents the true valued cost per time. It can be a real problem for any construction company.
So, if any country is subjected to a global economic crisis or its currency value is changing, the construction projects will probably be postponed or somehow affected.
If you are looking for examples of delayed construction projects due to global economic changes, recall the famous World Islands in Dubai (United Arab Emirates).
An incredible artificial archipelago of 300+ man-made islands off the Persian Gulf coast is still awaiting its inhabitants.
The idea of World Islands was first mentioned in 2003. By 2008, the construction was almost complete, and over 60% of the islands were sold. However, real estate efforts were stopped with the global economic crisis. The islands were left almost completely undeveloped.
4. Project complexity and uniqueness
Another vivid reason for construction delays is work complexity that is typically related to the scale of the project.
Most large-scale construction projects have a comparatively lengthy execution duration. For example, skyscrapers, dams, motorways, nuclear power stations, stadiums, etc.
Therefore, they might take longer as a result of lengthy negotiations, increased costs, complex plans, schedules, estimations, and poorly studied innovative technological aspects. All these points may lead to essential delays.
The example of a delayed construction project due to project complexity can be found on one of your vacation pictures.
Sagrada Familia in Barcelona (Spain) is surely one of the world's most drawn-out construction projects. It is known from 1882 when the architect Antoni Gaudi took over its design.
Since that time, there have been many reasons for delaying the construction of this building, including political battles and destroying wars. However, the undoubted factor in the project delay is the complexity of works and the uniqueness of the entire construction.
The problem with project complexity can also be solved with the help of extensive planning. Calculating every aspect of the complex project, detailed work breakdown structure (WBS), key milestones, the methodology to be adopted – all these factors must be counted.
This is where GanttPRO also comes to the rescue. The platform allows for organizing a WBS as a handy Gantt chart with project milestones and task dependencies. With its help, you can create unlimited complex projects and work with unlimited resources.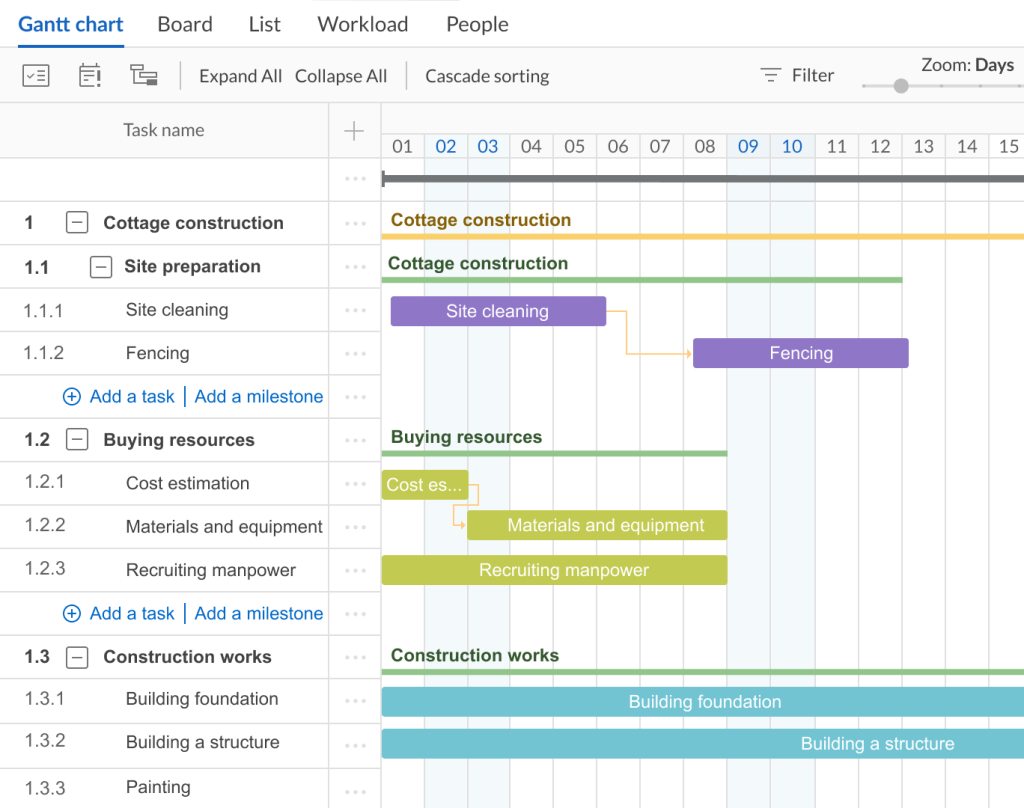 In order to keep complex projects on track, you'll also need to create a motivated high-performing team with project success interest inside.
5. Lack of effective communication
Poor communication in the construction industry is also a key contributor to project delays. It may have different forms, such as direct collaboration with the wrong person or unclear communication leading to wrong interpretation. This factor is a historical and ongoing problem in the entire construction industry.
Updates and changes do happen. Therefore everyone involved in the project should be apprised as new updates like redesigns or change orders become available.
A healthy project schedule is what makes team collaboration better. If you want to keep your project running smoothly, you should care about excellent coordination among all parties.
Use an appropriate project management tool with advanced collaboration functionality such as GanttPRO and you'll quickly state real benefits.
The Gantt chart generator ensures that each step of any construction process is thoroughly coordinated and communicated.
All employees that have access to the timeline can put their plans to work and track each construction stage, considering labor and machinery usage. They can attach required files, leave comments, and use notifications. Thanks to the convenient mobile apps available for Android and iOs, they can do this both in the office and directly on construction sites.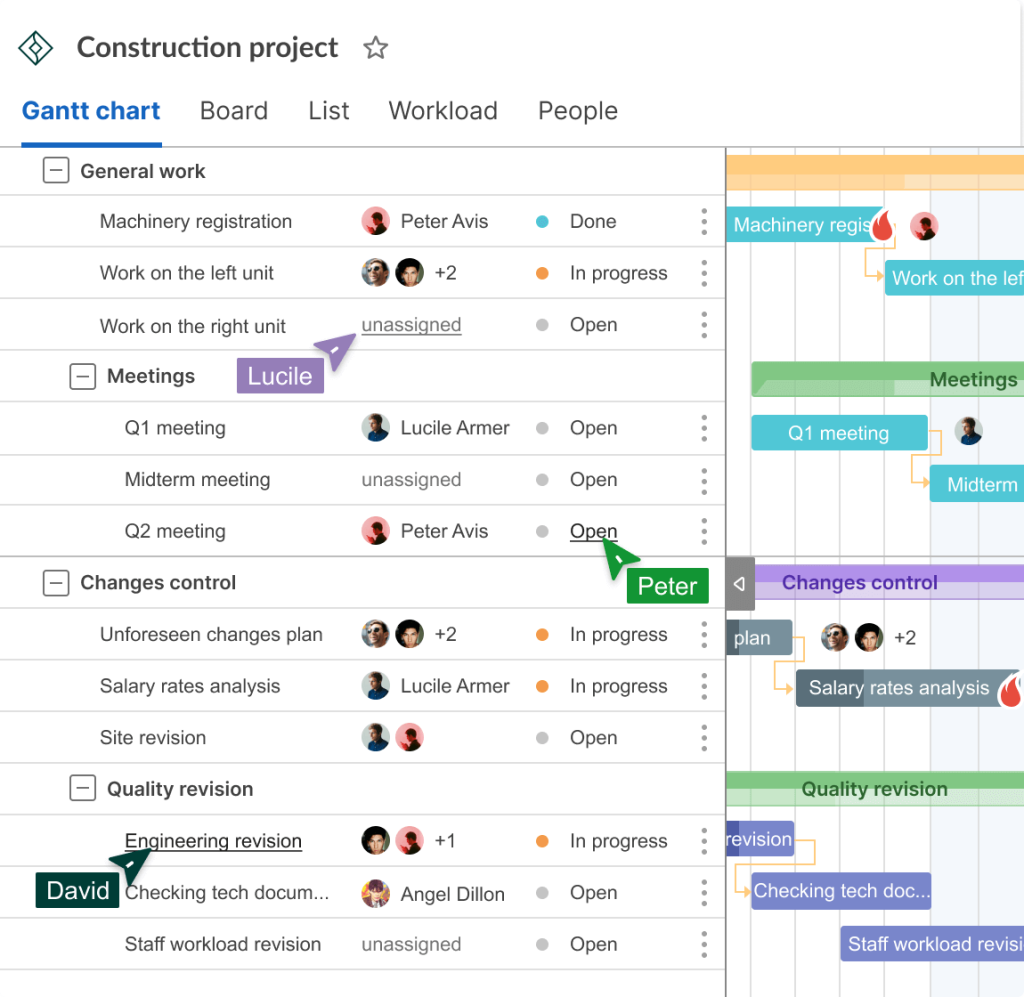 6. A poorly defined scope of work
The scope of work in construction defines what processes need to be done to complete the project and who is required to do these processes. This approach of defining project works before assigning tasks is an essential first step to avoiding construction project delays.
You can deal with it, using a simple construction project checklist. However, changes are inevitable and projects may become more complex than initially thought.
45% of professionals who work in the construction industry reported spending more time than expected on unscheduled activities. These activities include fixing mistakes, non-productive tasks, managing conflict resolution, etc.
A poorly defined project scope can cause various problems, including project delays, budget overruns, and low customer satisfaction.
Let's recall one of the examples of delayed construction projects due to a poorly defined scope of work.
The project of Berlin Brandenburg Airport (Germany) was finally opened in 2020, nine years late and after missing at least six deadlines.
The challenges ranged from frequent scope changes to weak governance by politicians.
7. The lengthy process of getting necessary approvals
The lengthy process of getting approvals can also negatively affect the course of any construction project.
To avoid it, you should care about the rightly structured workflows, approval procedures, and automatic notifications.
Do you need the example of delayed construction projects due to the lengthy process of getting approvals? Explore the case below.
The construction of Flamanville nuclear power station (France) began in 2007.
From the very beginning of the project, its owners constantly faced recurring technical problems and prolonged approvals. They wanted to finish the station by 2012. However, the commissioning is still expected in 2023.
Having a robust project management tool, you'll provide reviewers and approvers with clear deadlines and highlight how their approval will influence the overall project timeline.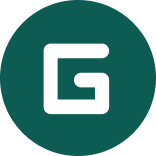 Advanced construction management software
Create an online Gantt chart and avoid project delays.
Sign up for free
8. Weather, natural disasters, and other external factors
Weather is the most obvious factor that can not be controlled. Depending on where you are located, it could be a hurricane, a heat wave, a blizzard, or just a common rainfall.
Each of these weather conditions can lead to caution levels of various complexity. In any way, all of them will slow down construction processes, interfere with schedules, and delay work, especially on projects in their early phases. Therefore, constructors often purchase the right equipment for the particular environment.
There are more external reasons for project delays that are outside the control of contractors and project teams. For example, the Covid-19 pandemic.
The research conducted in 2022 suggested that nearly 9 out of 10 large construction projects were behind schedule following the pandemic disruption.
One of the vivid historical examples of delayed construction projects due to external interference is the undersea Channel Tunnel connecting the U.K. and France. It was opened in 1994 after a range of delays in the time of construction. There were several fires leading to its temporary shutdown.
9. Injuries and safety issues
Any construction site is a high-risk work area. Building companies often state non-fatal injuries and fatal incidents.
In many countries, the fatality rate for the construction sphere is higher than the average rate for all industries. It happens because there are so many ways to get injured within the construction site. It can be the collapse of scaffolds, falls, electrical shocks, or using of inappropriate equipment.
Poor safety communication is also a common reason for many job site injuries.
When employees get injured, it can result in additional costs, project delays, and loss of team productivity. This can be surely avoided if safety communication gets all team members on the same page.
Consider the common reasons of construction project delays and keep your projects healthy
This list of the reasons for construction delays isn't exhaustive. You can also add such causes as equipment failures, third-party dependencies, use of obsolete technologies and tools, delays in receiving permissions, shortage of manpower, and so on.
The main thing is to try to avoid any delays and find the right tools to deal with construction projects.
Frequently asked questions about construction project delays
There are many reasons and determining factors for construction project delays. The most common of them include poor project planning, budget conflicts, economic changes, project complexity, weak communication, a poorly defined scope of work, the lengthy process of getting necessary approval, external factors, injuries and safety issues, and more.

This content is licensed by