Best Microsoft Project Alternatives of 2023 (Free & Paid)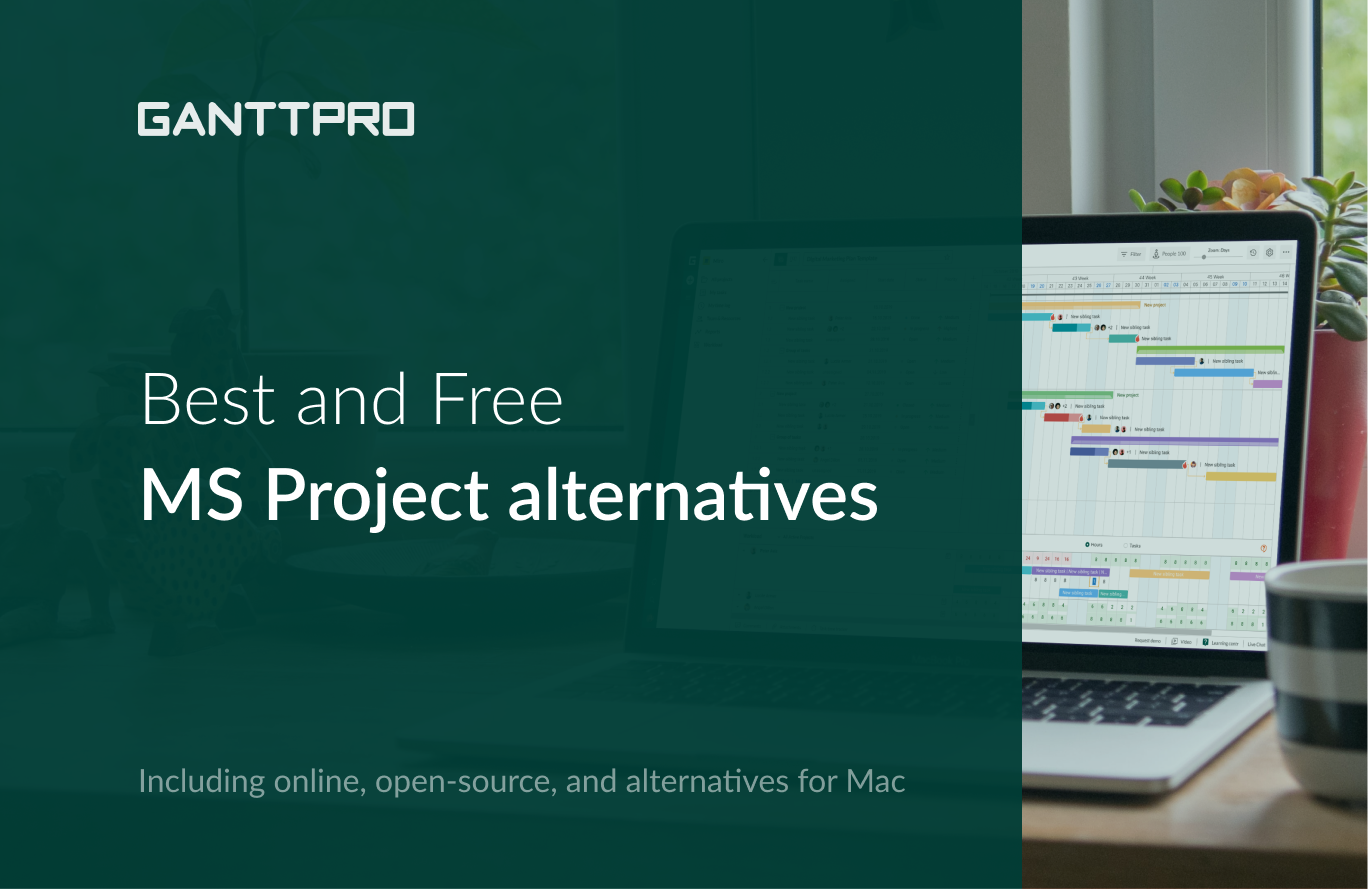 Audio version:
Looking for the best & free MS Project alternatives?
Here is the list of more than 35 tools divided into a few categories: best, free, online, Microsoft Project alternatives for Mac, as well as open-source equivalents.
Microsoft Project is a powerful PM tool with dozens of useful features. Being in the market since 1984, it continues to be one of the top PM software, according to the 2022 Capterra Shortlist.
However, the rich functionality doesn't mean that users do really love the tool. In reality, there are many complaints even from experienced managers.
Here are just some reasons, the real Microsoft Project drawbacks, why users start looking for alternatives to MS Project:
Steep learning curve.
Desktop-based.
Not user-friendly Interface.
Almost impossible collaboration.
Pricing.
At GanttPRO, we know how crucial it is to develop and provide a tool that will let people, even new to project organization, build plans without additional training.
Knowing the market from inside, we realize how painful it can be to find the best working software similar to Microsoft Project.
That's why we compiled this list of MS Project alternatives to help you find an efficient tool to replace the well-known product from Microsoft.
We covered:
But let's start with a few questions and paragraphs about MS Project.
---
In case you want to miss the theory, go directly to the list of alternatives.
---
What is Microsoft Project?
Microsoft Project is a tool for project management developed to help managers to create plans, allocate resources, track progress, and analyze workflows. The workspace is visualized on a Gantt chart.
---
Read more: What a Gantt chart is.
---
How much does Microsoft Project cost?
Here is just one important statement you should know: MS Project is not free . It can be "free" for you if you've paid for the Office Suite.
For years, the product from Microsoft has existed as an On-premise solution. You have to install it as a desktop application. It is not designed for team collaboration as one license covers one PC per person.
Cost of MS Project as an On-premise solution as of November 2022:
Project Standard 2021: $679.99.
Project Professional 2021: $1,129.99.
Project Server: the price is not available. This version includes flexible project portfolio management, access from anywhere, communication and collaboration, and much more.
Cloud-based plans are relatively new solutions. They offer modern ways of planning and scheduling that include different views, collaboration, portfolios, and more.
Here are cloud-based Microsoft Project prices:
Project Plan 1: $10 user/month billed annually.
Project Plan 3: $30 user/month billed annually.
Project Plan 5: $55 user/month billed annually.
Learn more about Microsoft Project prices here.
MS Project guide
Yes, this software requires tons of time to learn it. Nevertheless, once learned, in many cases, it becomes a basic tool for experienced and certified project managers.
Before starting using it, you have to go through the Microsoft Project tutorial thoroughly. This is one of the main reasons why managers and teams start looking for alternatives.
MPP files
MPP is the standard format for all the files created in the software. It is still the standard format in the PM industry.
Nevertheless, there are other robust online MPP viewers that allow users to open MPP files in seconds and start working right away.
Microsoft Project free trial
There is a free trial of the product but only on just one online plan – Project Plan 3.
Find this trial version here.
That's enough about MS Project. You came here to find the alternative, didn't you?
Let's dive into the list of software and programs like Microsoft Project.
Best Microsoft Project alternatives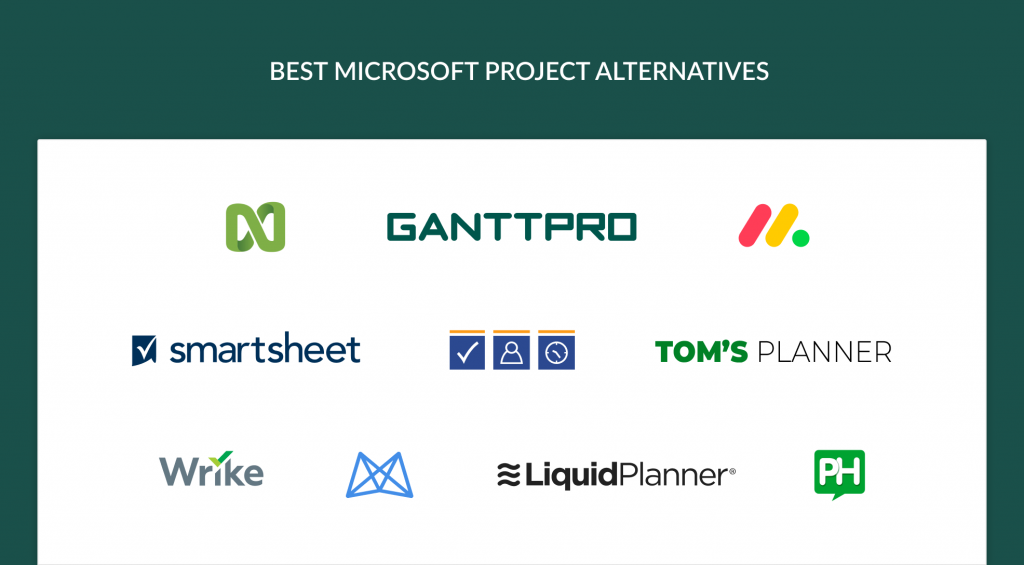 1. GanttPRO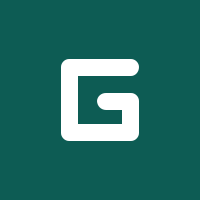 Trial: 14-day free fully-featured trial.
Pricing: starts at $7.99 per user per month (billed annually).
GanttPRO is online project management software based on Gantt charts. As soon as you sign in the tool, you will notice one of the core peculiarities of this MS Project alternative – its intuitive and user-friendly interface.
This web-based Gantt chart maker comes with a plethora of robust project management and collaboration features. GanttPRO will become a central place for teammates just after registration and unite all project-related information right in one alternative to MS Project.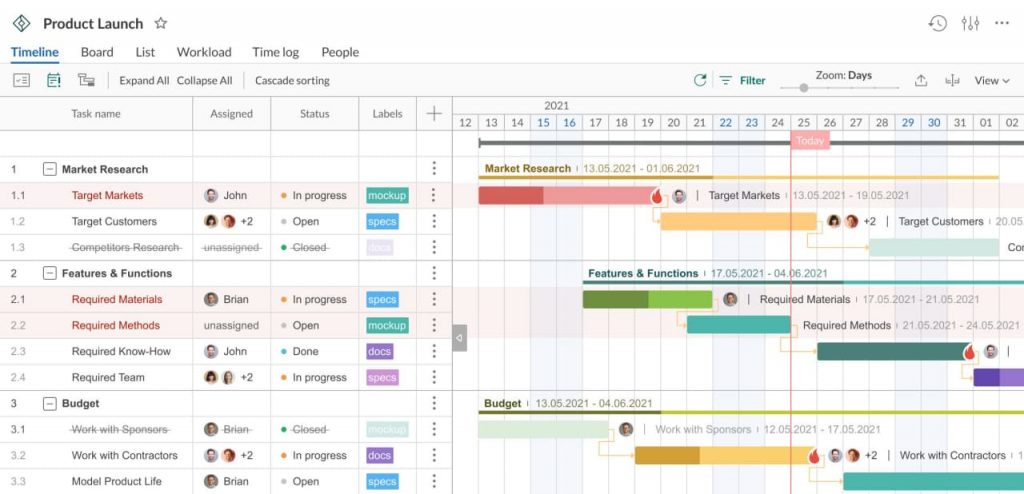 Why is GanttPRO one of the best alternatives to MS Project?
GanttPRO is not just a good alternative to the product from Microsoft. It is one of the best alternatives to MS Project in the market.
The software's nice and visually appealing interface stands it out immediately. You won't waste your time discovering the tool for hours as it has a short learning curve. Thanks to it, the onboarding process for new team members won't be a challenge anymore. Simply invite them and in 15 minutes, you'll get a working unit you can rely on.
At the same time, this Microsoft Project alternative is a robust PM machine packed with powerful features, right for your project: project, portfolio, resource, and cost management, time logging, team collaboration, baselines, history of changes, and many more.
Watch the following video to learn more about the reasons why GanttPRO is considered one of the best Microsoft Project alternatives in the project management market.
GanttPRO pros:
Online solution with a short learning curve.
Greatly visualized interface.
Multiple views: Gantt chart, Board, My tasks.
Smart resource allocation with drag & drop simplicity.
Smooth team collaboration.
Critical path and Auto scheduling.
Advanced Export and Sharing options.
Project portfolio management.
Ready-made professional Gantt chart templates.
Quick support.
GanttPRO cons:
Allan Z., a founder in the publishing industry:
I tested over 15 Gantt/Project Management apps and GanttPRO really tops them all!
Sign in and, go! That was my personal experience the minute I started using this app. The application is very intuitive. When I brought my team to the platform, it felt comfortable on the application and there was not much training we had to provide. If you are used to Excel and to-do lists you already know how to use this application.
You have actual printing formats. Drag and drop of tasks feels firm. Subtask numbering is a godsend. Ability to add resources like people, materials, etc.! Column view format for tasks. Is all there!
GanttPRO really replaces Microsoft Project and Gantt features on any popular project management app out there like Asana, Trello, and various others.
2. Toggl Plan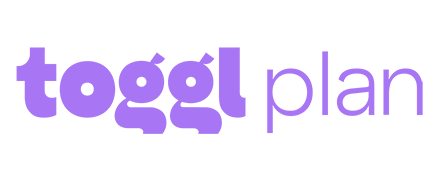 Trial: 30 days.
Pricing: starts at $8 per user per month.
Toggl Plan is a beautifully simple project planning and execution tool. It is designed for remote teams that prefer self-motivation over micro-management.
Toggl Plan's intuitive, drag & drop interface makes it easy to get started. Using its Gantt timelines and task boards, you can plan projects, track tasks, manage workloads, and collaborate with your distributed team.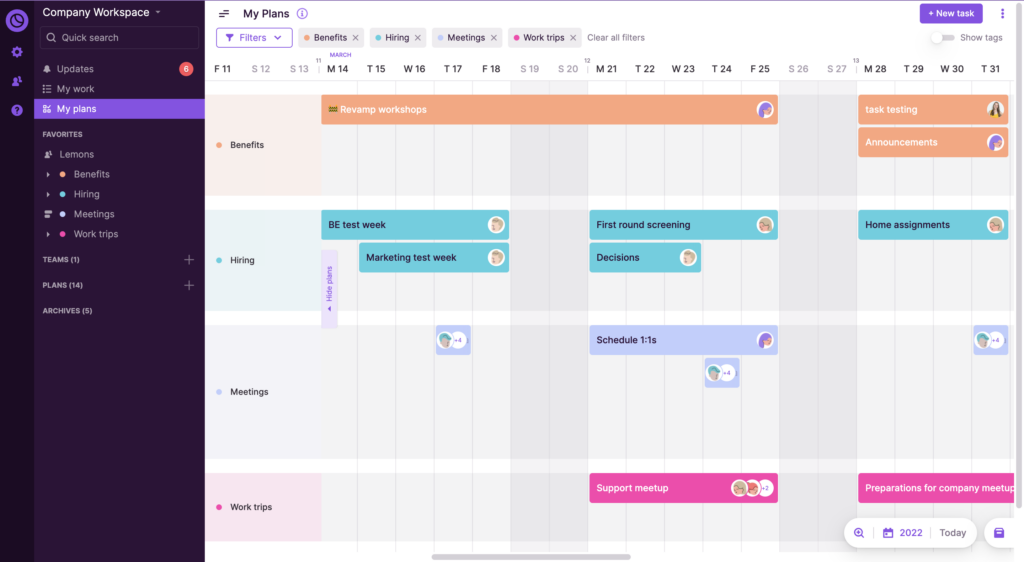 Why is Toggl Plan one of the best alternatives to MS Project?
MS Project can be intimidating for non-technical managers. However, Toggl Plan is easy to use, even if you have no technical background. It's a tool that you and your team will actually enjoy using every day.
Toggl Plan pros:
Project schedules with drag & drop, Gantt timelines.
Color-coded milestones on the timeline.
Shared team timelines to manage team availability and workloads.
Kanban boards with customizable workflows.
Collaboration on tasks with file attachments and comments.
Integrations for popular team apps like Slack, Github, and Google Calendar.
Toggl Plan cons:
No reporting features other than the My Tasks dashboards and in-app notifications.
Takes time to learn it.
Lauren J., a research project coordinator:
Before moving to Toggl Plan I was constantly asking everyone what was on their plate for the day. With this software, I am able to see what the research assistants have on their to-do lists without having to spend the extra time asking. The milestones are super helpful. I am a huge fan of Toggl Plan and so is the entire team.
3. ProofHub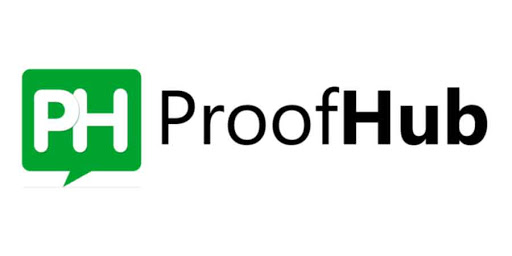 Trial: 14-day free trial, all the features are available.
Pricing: starts at $45 for unlimited users and up to 40 projects.
ProofHub is another work management system that helps deal with all the work on projects, faster and together. It is designed for managers, teams, and third parties who need to have access to projects.
If you are fine with paying for a limited number of projects, not for per user, this MS Project alternative will be a good choice for planning, organizing, delivering, collaborating, and more.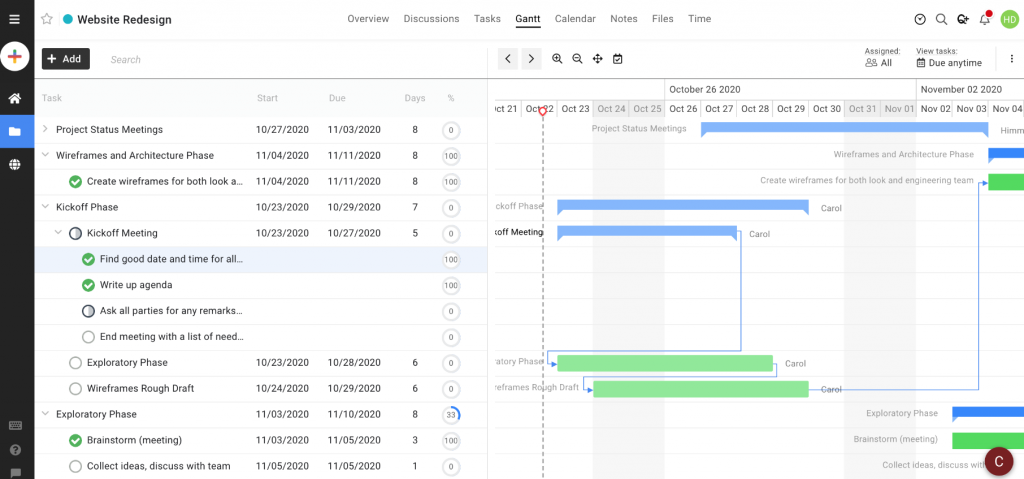 Why is ProofHub one of the best alternatives to MS Project?
This Microsoft Project alternative has dozens of useful features for efficient work on projects and collaboration. It takes no or just a little time to learn it.
ProofHub pros:
Different views: Gantt charts, Kanban board, Calendar view.
Custom workflows.
Team collaboration.
Templates.
Reports.
ProofHub cons:
Sometimes "slow support" is reported.
Limited integrations.
Logan S., an associate in the financial services:
ProofHub was incredibly easy to use and kept all our project management needs in one place. The calendar function was helpful, with Gantt charting, be it minimal.
We found ProofHub to be very manual in the need to set it up and maintain its upkeep. This took valuable time away from projects, so I think this kind of solution only works somewhere where there is a dedicated project manager and where the projects aren't being managed alongside people's normal roles.
4. Smartsheet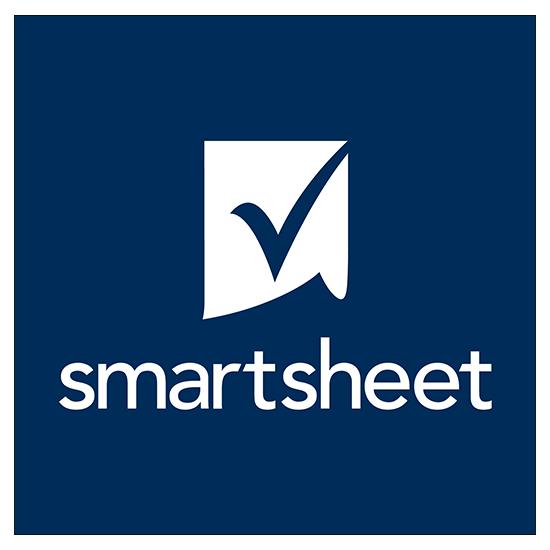 Trial: 30 days.
Pricing: starts at $7 per user per month.
Smartsheet is an online work management and collaboration platform with a tabular interface. The tool can become a central hub for all the work made on projects: task assignments, document sharing, office productivity, progress tracking, calendar planning, and more.
With more than 1,600 employees and customers in more than 190 countries, Smartsheet is a key player in the PM market and a good Microsoft Project alternative. The software is designed mainly for enterprises but can be also used by other businesses.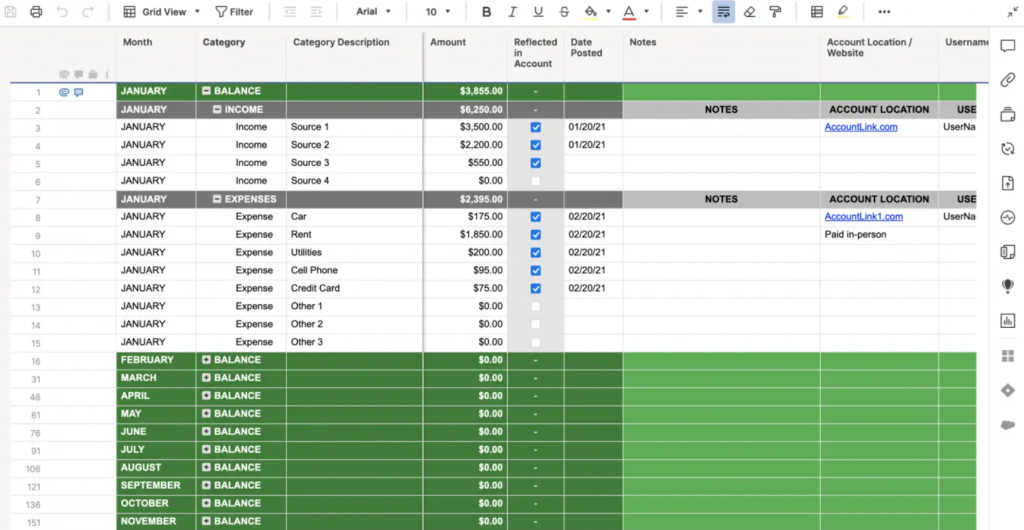 Why is Smartsheet one of the best alternatives to MS Project?
No matter where you and your team work, this Microsoft Project equivalent turns all the work on projects into fast and dynamic processes. Teammates will be able to plan and manage their tasks and projects quickly getting them done even in changing environments.
Smartsheet pros:
Multiple views: grid view, card view, project view, or calendar view.
Real-time reporting.
Powerful automation workflows.
Rich integration options: Google Drive, Salesforce, Dropbox, Slack, and more.
Collaboration inside and outside the organization.
Smartsheet cons:
Takes time to learn it.
Pricing.
Cecilia G., a marketing coordinator at a non-profit organization:
I love Smarsheet because it made my work easier. Now I can have collaboration from my entire company and get fast results.
However, if your Smartsheet is big, formulas added can take forever to update the information, so you need to refresh it all times, even if you change settings to save automatically.
Compare Smarsheet vs. other alternatives.
5. Easy Projects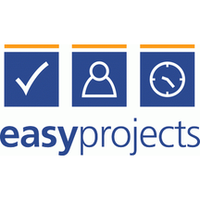 Trial: free trial available. There is the Team Edition available for 90 days for free.
Pricing: starts at $12.58 per user per month.
This work management system gives quick access to all the online work on tasks, budgets, resources, reports, and time. The alternative to the MS product is mainly designed for enterprises, teams, and departments across organizations.
As they say, there is a reason why the software is called "Easy Projects". The alternative is easy to use and intuitive with a quick setup.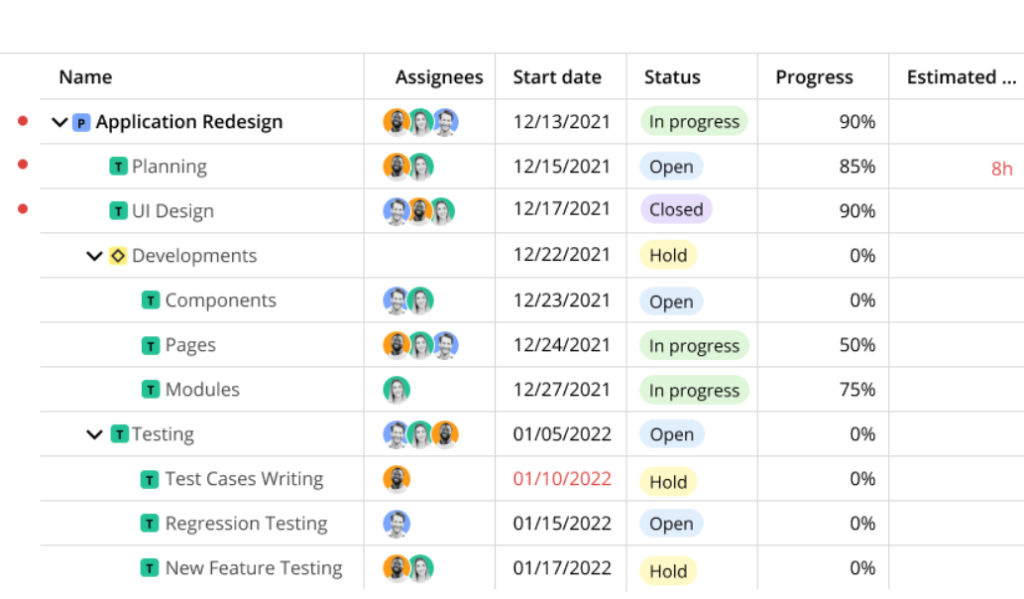 Why is Easy Projects one of the best alternatives to MS Project?
From anywhere, this Microsoft Project alternative allows collaborating on projects, managing and tracking all the work.
The software is rich in functionality. With this MS equivalent, teams can automate their workflows, track time and budgets, meet deadlines, and properly allocate resources.
Easy Project pros:
A good fit for a variety of industries.
Different views: Gantt chart, List view, Kanban board, To-do list.
Powerful reports: performance, daily operations, resource loading, financial performance.
Rich in integrations with 2,000+ tools, online and on-premise.
Quick customer support.
Easy Projects cons:
The searching feature might need to be improved.
User experience.
Blayne W., a Web designer in the Hospital & Health Care industry:
Being able to assign tasks to others is valuable.
Viewing open tasks, listing time spent, assigning tasks, keeping track of due dates – none of it is intuitive.
Compare Easy Projects vs. other alternatives.
6. LiquidPlanner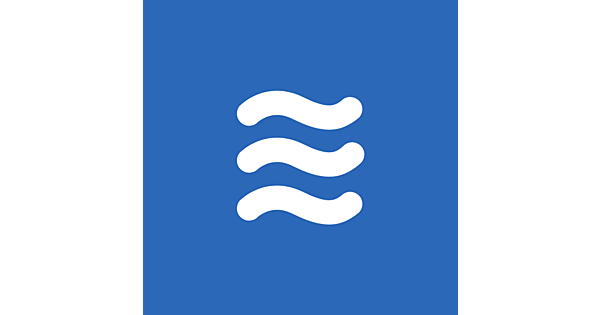 Trial: 14-day free trial.
Pricing: starts at $15 per user per month.
LiquidPlanner is claimed as "the only dynamic project management solution" and "the only automated scheduling and forecasting solution on the market".
This Microsoft Project equivalent helps managers stay one step ahead of plans by prioritizing projects. The software's core feature allows users to see how even one small change to a project will affect all the other projects including resources.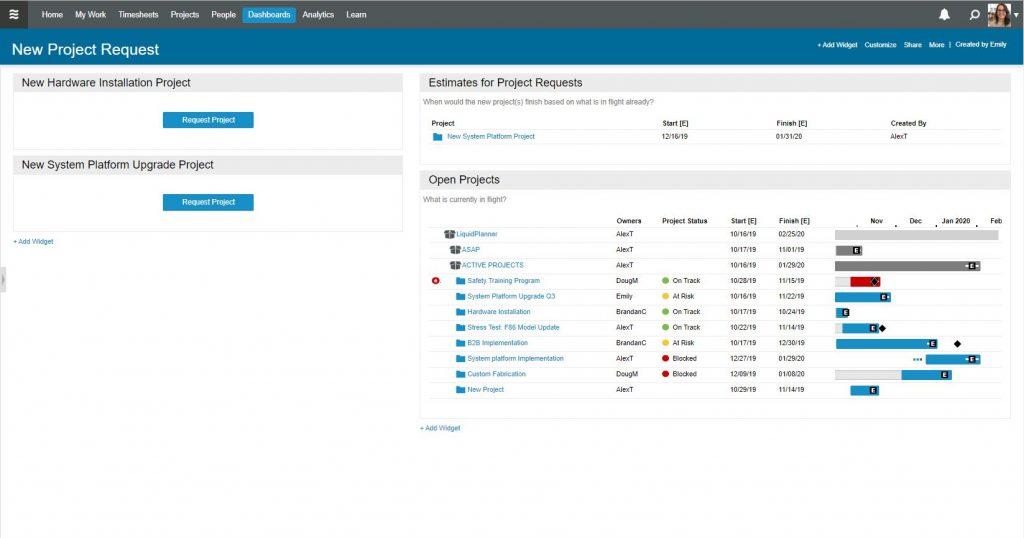 Why is LiquidPlanner one of the best alternatives to MS Project?
This Microsoft Project alternative is good at resource management. You will quickly see their workload, capacity for additional tasks, or threats to deadlines due to overallocation.
In one place, this alternative to Microsoft Project gives visibility across your projects with immediate insight into progress and risks.
LiquidPlanner pros:
Uncertainty management with automatic adoption to changes.
Best-case and worst-case scenarios.
Automated resource leveling.
Time tracking.
Automatic and manual baselines.
Detailed dashboards.
Advanced analytics.
Project portfolio management.
LiquidPlanner cons:
Takes time to learn it.
Can be difficult to manage many projects.
Chuck J., a principal system engineer in the biotechnology industry:
LiquidPlanner is a very effective tool for project planning and managing processes.
The tool is very good for what it is designed to do. There is a rich set of reporting tools that allow for customization to meet our needs. It has done this job for us very well. The support provided has been timely and effective.
Compare LiquidPlanner vs. other alternatives.
7. Wrike

Trial: free trial. Also, there is a free plan for unlimited number of users.
Pricing: starts at $9.80 per user per month.
Wrike is a powerful platform for teams from various industries.
With this one of the best alternatives to the MS product, you can organize everything you need in one place. Just set priorities and goals and enjoy your campaigns.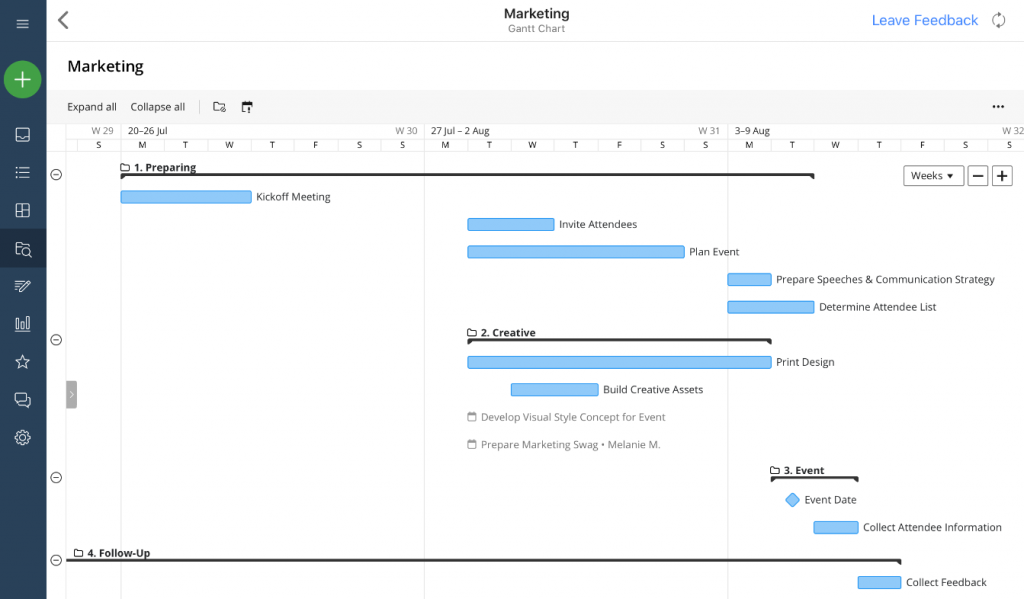 Why is Wrike one of the best alternatives to MS Project?
This all-in-one platform could be a great Microsoft Project alternative and even more. It offers suites for robust scheduling, planning, and management in real time.
Wrike pros:
Task management.
Team collaboration.
Resource optimization.
Reports.
Customization options.
Portfolio management.
Wrike cons:
Takes time to learn, requires designated Wrike's specialist. Hard for new team members onboarding.
Not for small teams.
Gabriel L., a chief technologist:
Wrike is an exceptionally well-developed tool. It keeps my projects on-time & on-budget while allowing client collaboration.
Perhaps the setup could be a little less involved but if you put in the time, you reap the rewards of a top project management tool.
Compare Wrike vs. other alternatives.
8. Monday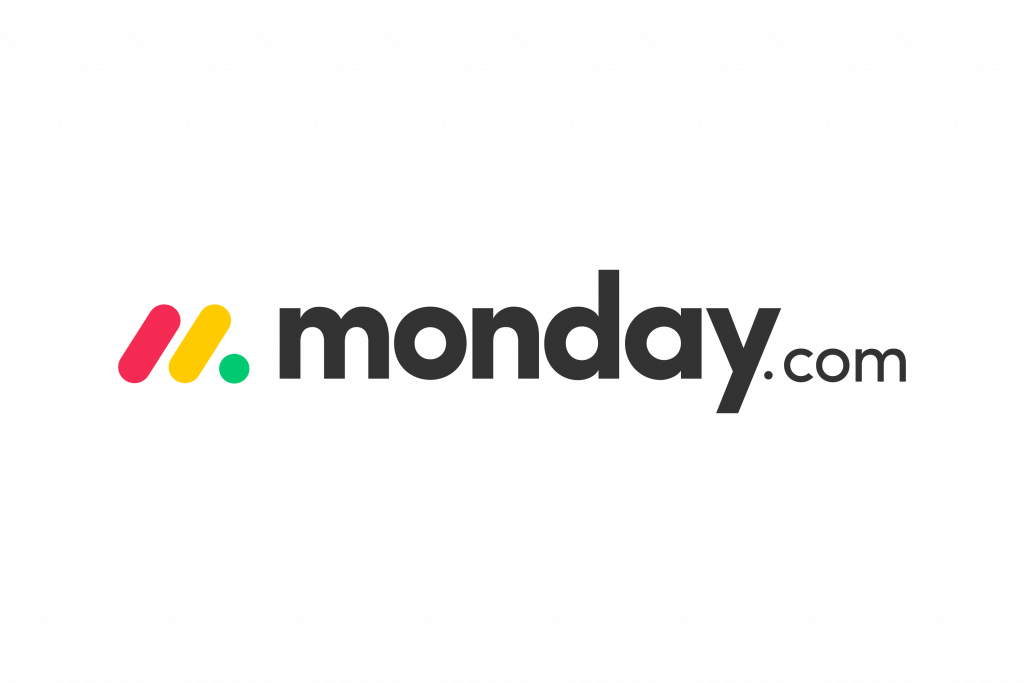 Trial: 14-day free Pro trial. Also, a free plan for up to 2 seats is available.
Pricing: starts at $8 per user per month.
Monday is a platform with a "new way to manage your team" and they call themselves "not a project management tool". However, it lets plan, organize, and track tasks in one place.
The alternative to Microsoft Project has a quite simple but colorful and friendly interface.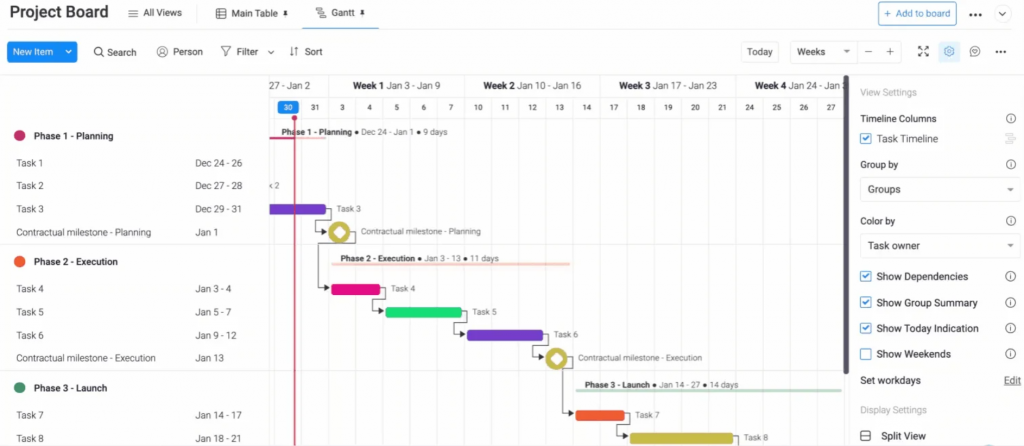 Why is Monday one of the best alternatives to MS Project?
One of the benefits of this Microsoft Project alternative is its intuitive interface, unlike the MS product. Simple structures are expected to give a clear understanding of all the tasks to do.
Monday pros:
Easy onboarding.
Different views: timeline, lists, map, Kanban board, calendar.
Customizable workflows.
Lots of integrations.
Monday cons:
The full screen view on the Gantt view is not very useful.
No .mpp export and import.
Ralph V., a director of Multimedia:
We have tried many project management platforms and for us to select monday.com says a lot about the product. We have a varied group of individuals within our marketing department using this tool to coordinate everything from our detailed printing requests, web and online projects to translation.
Monday.com makes all of this convenient and easy to follow.
Compare Monday vs. other alternatives.
9. Kantata (ex Mavenlink)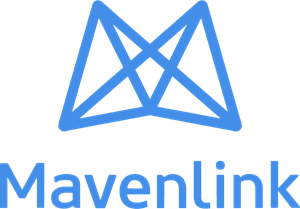 Trial: free trial is available after scheduling a demo. Also, plans are free for 10 days.
Pricing: upon request.
This Microsoft Project alternative presents itself as a modern collaborative platform to evaluate the operational and financial performance in a variety of industries.
The alternative unites project and resource management, collaboration, time tracking, and budgets in one place.
Why is Kantata one of the best alternatives to MS Project?
The tool offers far more features than the product from Microsoft. With it, you get transparency in collaboration, quick adaptation to changes in resource workload, and optimization of financial performance thanks to data at hand.
Kantata pros:
Control over tasks with to-the-minute progress.
Resource capacity.
Clear communication.
Integrations.
Accounting.
Over 60 reports.
Kantata cons:
Not user-friendly.
Many places to put information.
Mackenzie P., an associate project manager in the public relations and communications industry:
Mavenlink does keep everything you need to manage a project in one place, as well as help you track hours spent on various tasks within projects and organize a timeline.
It is somewhat difficult to use and difficult to learn how to use – I don't find it very user friendly or intuitive. I'm still getting over this learning curve, since I'm new to using the software, and will likely find that it becomes easier over time. At least I really hope it does.
10. Tom's Planner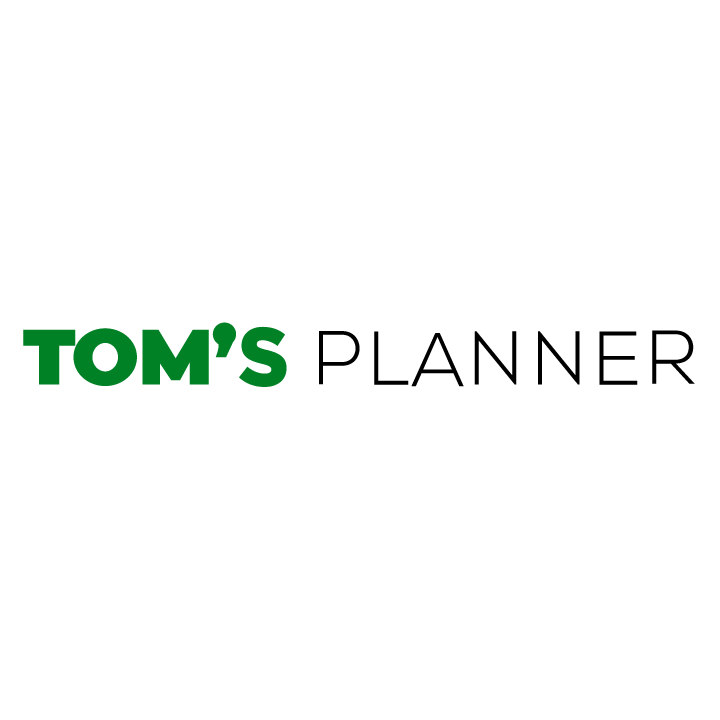 Trial: 14 days.
Pricing: starts at $9.95.
This alternative to the product from Microsoft offers the Gantt chart functionality for planning. As there are no other PM specific features, you will quickly figure out how it works. Basically, the tool's functionality is far more limited in comparison with the other MS alternatives from the list.
Tom's Planner is designed for small teams that need a flexible schedule with tasks and assignees. However, online collaboration is quite limited.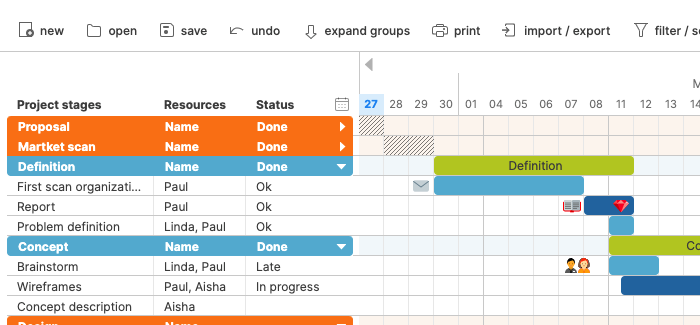 Why is Tom's Planner one of the best alternatives to MS Project?
If your plans are not complex, this alternative to the software from Microsoft works well. There is a drag & drop feature and the Gantt chart itself is quite clear. Also, you can track your resources.
Actually, the founder of Tom's Planner created his tool because he had too many troubles in planning and following his team's workflow in MS Project.
Tom's Planner pros:
Simple to use with no learning curve.
Pricing.
Tom's Planner cons:
Lacks lots of other useful PM features.
Colin M., a consultant in the information technology and services industry:
If you need a Gantt chart without the hassle, Tom's Planner is the go-to tool. If you prefer to spend time with your tools rather than getting the project done, this probably isn't for you.
For those of us who focus on delivery rather than endless deliberation, Tom's Planner does a specific job well and is a great one to have in the toolbox.
11. nTask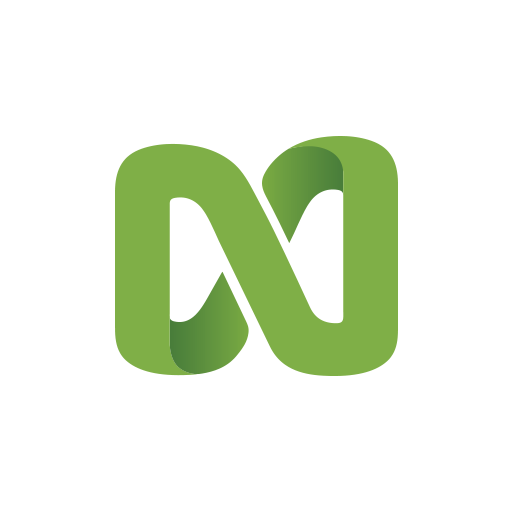 Trial: 14-day free trial.
Pricing: starts at $3 per user per month.
nTask is an online collaboration platform. With this Microsoft Project equivalent, users can track tasks, projects, meetings, time, manage risks, teams, and more.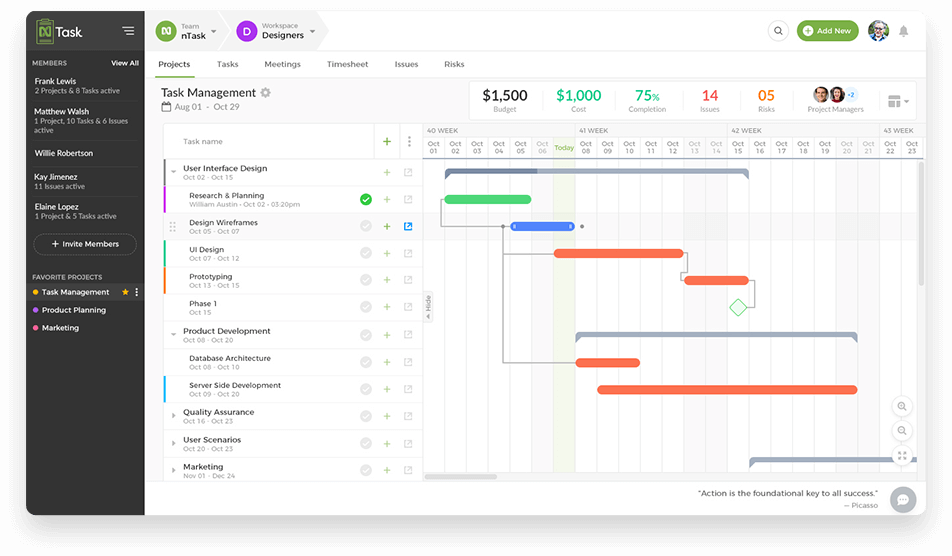 Why is nTask one of the best alternatives to MS Project?
When you look at the pricing options, you will see that it has an extremely low price for the Premium plan that starts at $2.99. That might be a huge benefit for lots of teams with up to three users.
On the other hand, this Microsoft Project alternative offers opportunities for smooth project management and collaboration. 100,000+ teams already tried it.
nTask pros:
Gantt chart view, calendar view.
Team collaboration.
Automated timer.
Risk management.
Bug tracking.
Export and Public URL.
nTask cons:
No important features in the free version.
Lindsey H., an owner of a marketing and advertising agency:
I love that NTask is an easy to navigate tool for project management. I use it to keep my small team in the know about upcoming projects and to assign them tasks.
12. Timely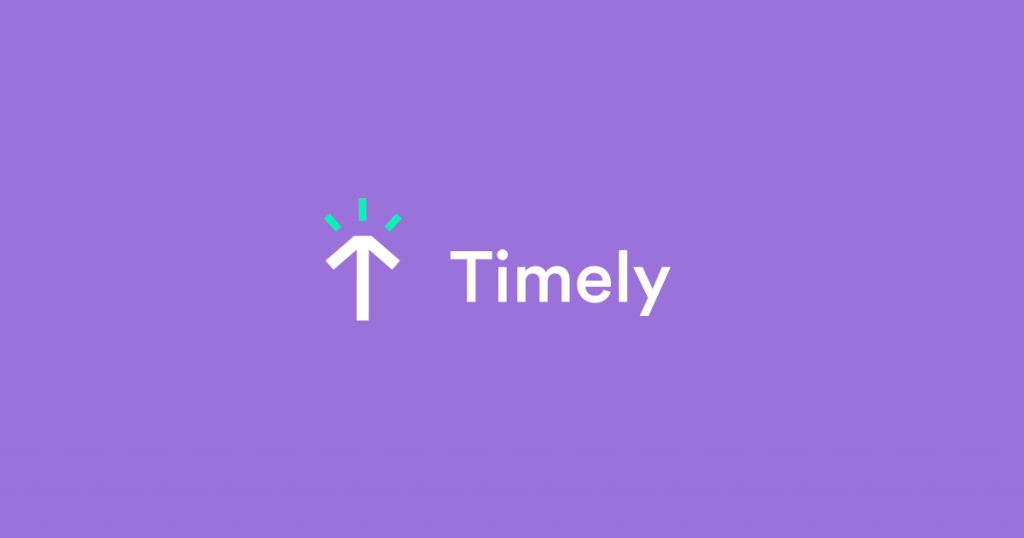 Trial: 14-day free trial.
Pricing: starts at $8 per user per month.
Timely is an award-winning automatic time tracking software that helps teams effortlessly plan, assign, and report on all project activity. By capturing all the time people spend on work automatically in the background, the tool ensures all project time is accounted for.
From creative agencies and software developers, through to marketers and accountants, the software helps teams across the board deliver projects on time and budget, bill accurately, and improve estimates for future project work.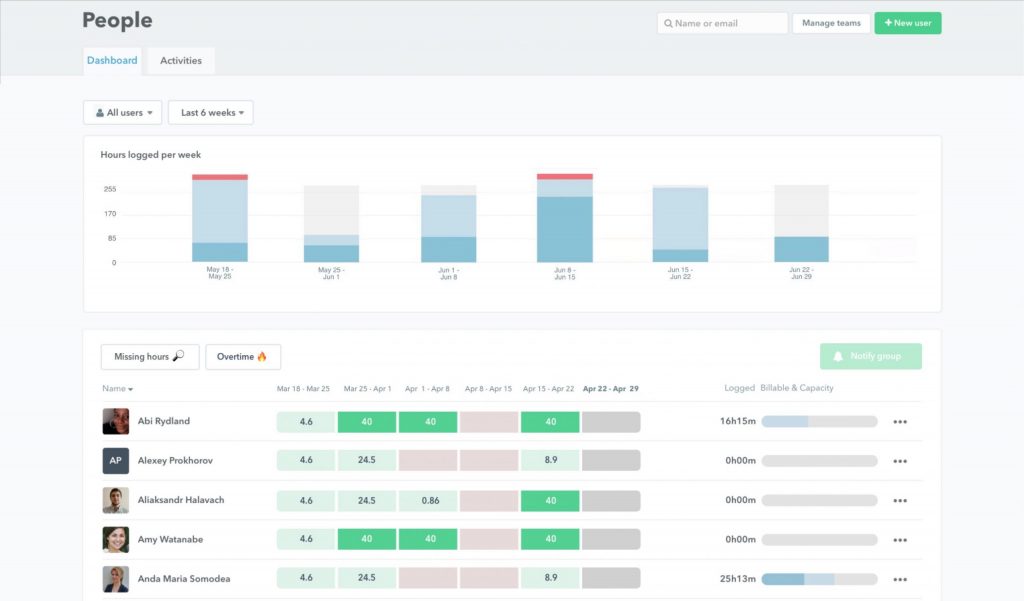 Why is Timely one of the best alternatives to MS Project?
Transparency is a project manager's best friend. That's why Timely is designed to help you follow project budget and activity in real time. With a holistic record of all project data, teams can see exactly how long different tasks and project phases take, helping them plan more intelligently and set competitive rates for future work.
Timely pros:
All automatically tracked data is 100% private to each user.

No fiddly manual timers.

AI-powered timesheets.

Intuitive, enjoyable design.

Ready-made dashboards.

Live reports.

Smooth integration.
Timely cons:
Capacity management not available on Timely's entry subscription plan.
Vince Schwidder, a co-founder of YummyGum:
With accurate estimates of how long tasks take, we can forecast our performance against competitors to offer competitive pricing that we know is profitable.
Free Microsoft Project alternatives
1. GanttProject

Trial: free trial.
Pricing: free for everyone.
This Microsoft Project alternative is completely free. Being in the market since 2003, it is well supported and gets new releases, "getting better every year". It is developed for Windows, OSX, and Linux. You can download it here.
As it is seen from its name, the alternative to MS Project is based on Gantt charts with its traditional features like dependencies and Work breakdown structure, and even baselines.

Why is GanttProject a good free alternative to MS Project?
For many people, the free pricing offer can be #1 reason why this is a good alternative to Microsoft Project.
Despite its downloadable nature, the alternative can be used for collaboration and resource management.
There are smooth import and export options to the Microsoft product.
GanttProject pros:
Free.
Gantt chart with dependencies, WBS, task settings, and baselines.
Possibility to generate PERT charts.
Resource management.
Export to PDF, PNG, CSV, and MS Project.
GanttProject cons:
Not an online tool.
Design.
Not rich in features.
Max P., a manager in the computer software industry:
This software hits what I need which is free and simple to use. This gets the job done every time for my 3-month customer projects. I only use about two-three resources which makes my planning a bit simpler.
2. Ganttic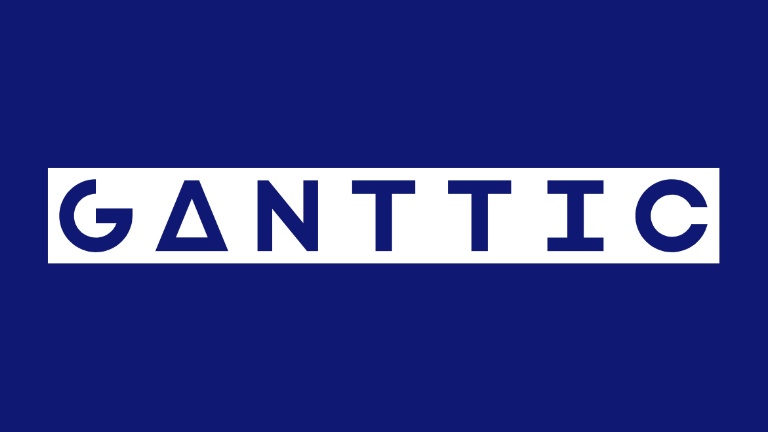 Trial: 14-day free trial.
Pricing: free for up to 10 resources, not users. Paid plans start at $1.25 per month per resource with up to 20 resources.
This Microsoft Project free alternative and equivalent is developed for resource planning for small and big teams. You won't find here some other PM features. But what concerns resources, it should cover all of your needs.
The pricing approach distinguishes this Microsoft Project alternative among others. Here, you pay for resources, not for users. Ganttic offers unlimited users but you have to pay for resources.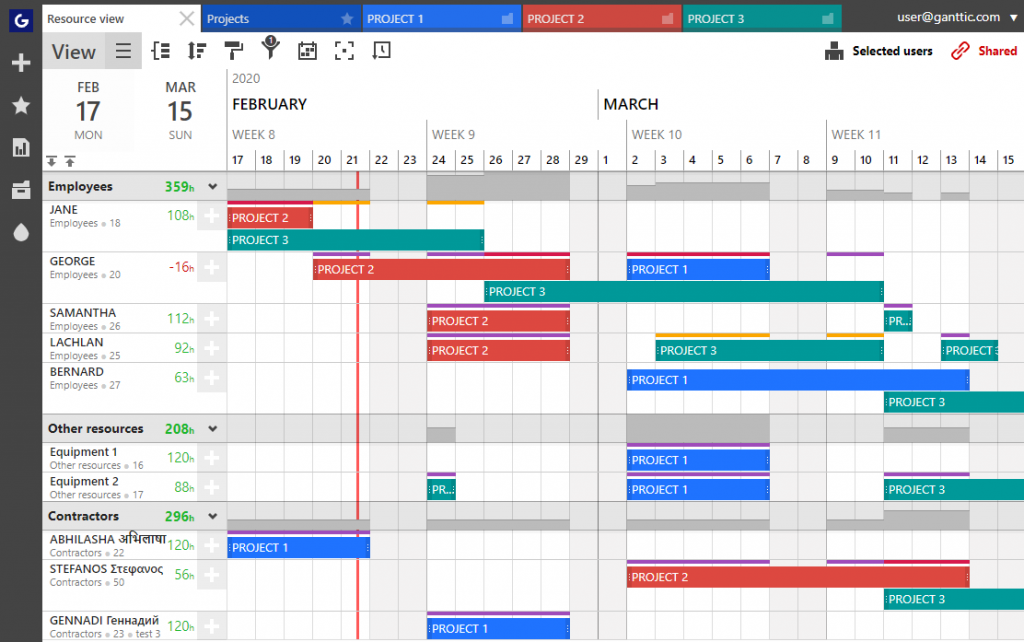 Why is Ganttic a good free alternative to MS Project?
This Microsoft Project free alternative offers good opportunities for working with resources. Users can set working hours, effort-based values, adjust workloads, create concurrent tasks, and group resources.
Ganttic pros:
Efficient resource allocation.
Reports.
Export to PDF and CSV.
Task, project, and resource history.
Synchronization with Google Calendar.
Advanced time tracking.
Recurring tasks.
Portfolios.
Ganttic cons:
Quite an unusual interface.
Dickson M., an accounting assistant in the education management:
Ganttic gives you a bird's eye view of your projects. Its ability in as far as resource allocation makes project management looks easy as tasks and resources are well planned and execution just follows the cleared path.
3. Agantty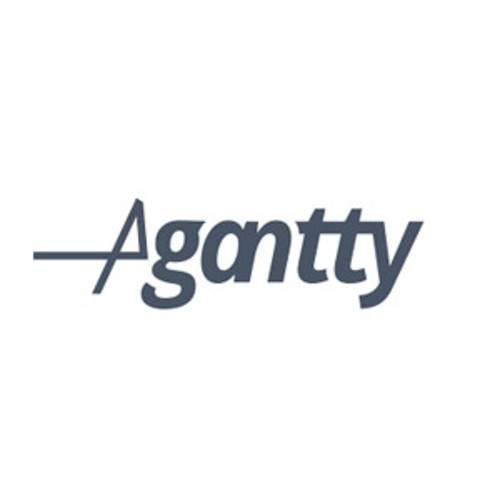 Trial: free trial.
Pricing: free for everyone.
This Gantt chart-based Microsoft Project alternative is developed for small and medium-sized teams. It allows creating an unlimited number of tasks, projects, and teams. And it's all for free.
The MS Project alternative is available as an online and downloadable for Windows tool.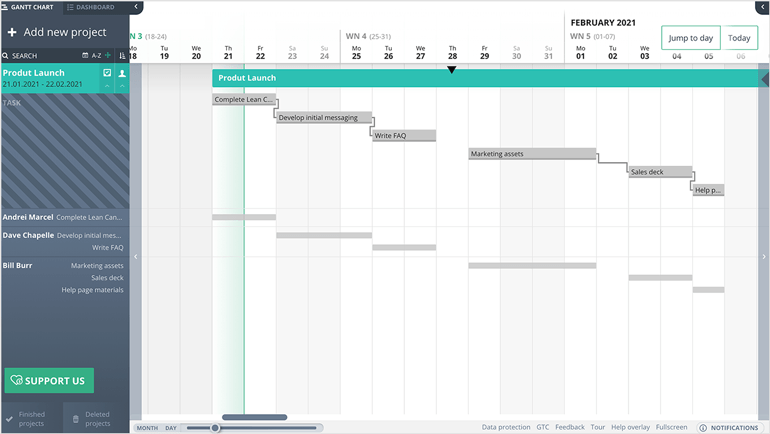 Why is Agantty a good free alternative to MS Project?
For free, you get a working tool where there are no payments or hidden fees for additional projects, tasks, or teammates. With this alternative to MS Project, you can find free gaps and optimize your plans.
Agantty pros:
Free Microsoft Project alternative.
Online and desktop versions if you are not sure which one you prefer most.
Neat dashboard.
Unlimited tasks, projects, and teams.
Teamwork.
Agantty cons:
Some basic Gantt chart features are not available.
Not rich in features for complex projects.
Kaspars P., a CEO in the consumer electronics industry:
Straightforward and simple software with core project management functionality. Not overloaded with confusing features. Easy to use and navigate.
A good feature of the product is the downloadable version of the software.
Cloud-based and online Microsoft Project alternatives
Besides the described above tools, you can find more Microsoft Project online and MS Project cloud-based alternatives:
MS Project alternative for mac
As the product from Microsoft was developed for Windows, lots of managers and teams look for Microsoft Project alternatives for mac. Here are some solutions:
Open-source alternatives to Microsoft Project
Here are some open-source alternatives to MS Project:
What is your experience with Microsoft Project alternatives?
Have you worked in any other MS Project alternatives or tried some of the tools from the list above? We would like to hear from you.
Let us know what you think in the comments below.

This content is licensed by