How to Manage Projects On the Go with GanttPRO: the Mobile App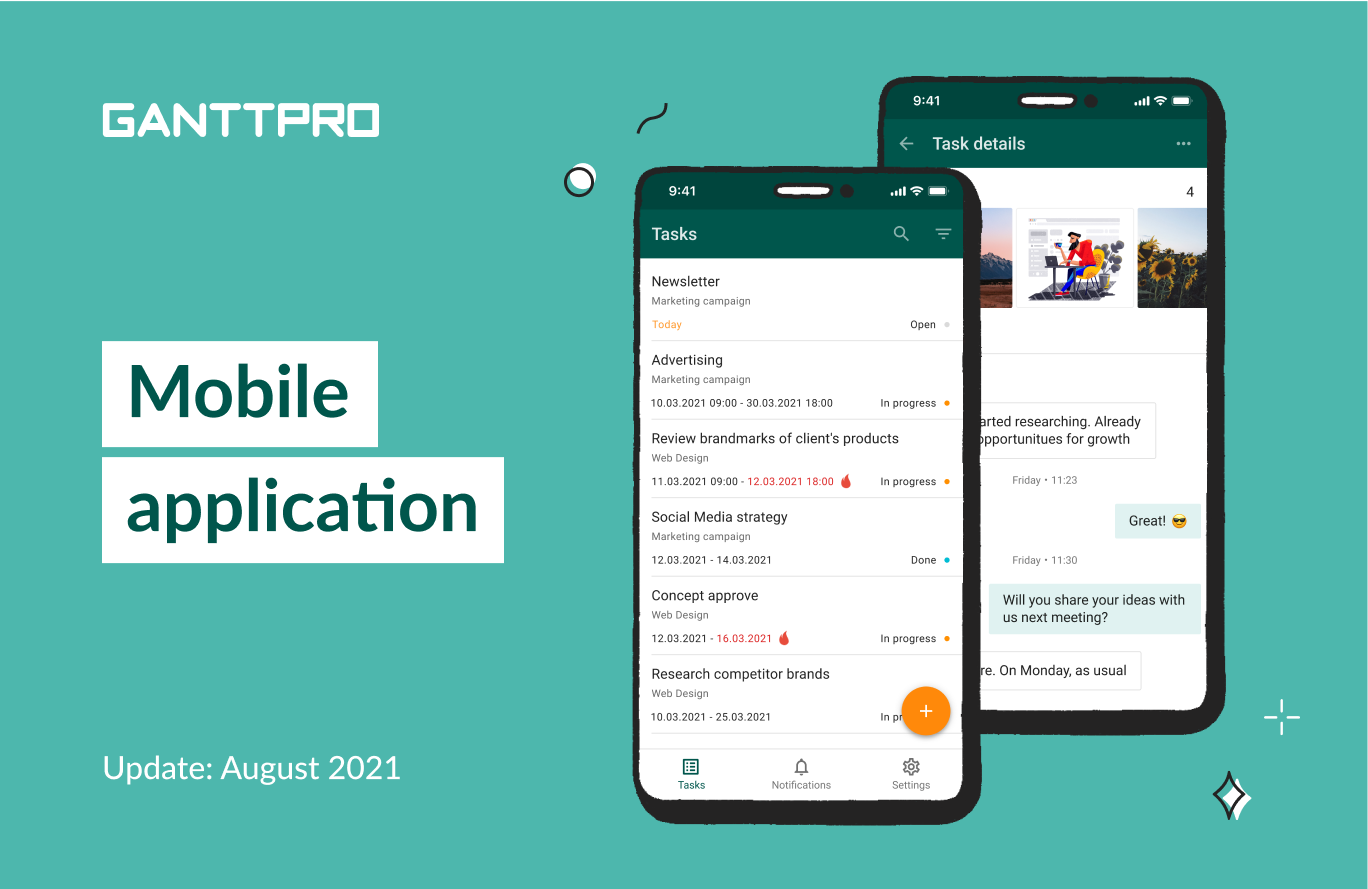 Audio version:
We know you will be fired up with this news. From now on, the whole world is your project management office!
All you need to organize and manage your tasks and stay connected with your team, wherever you are, is the GanttPRO mobile app.
It has already been released for Android and iOS.
All your work will be synchronized between the Web and mobile versions in real time.
Please note that the mobile app is an additional opportunity to manage assignments and receive notifications on the go. You have to be a registered user in the Web version to get all the advantages from the mobile experience.
Why do you need the GanttPRO mobile app?
First and foremost, you stay updated with your tasks and projects and keep in touch with your team.
As soon as you login to the app, you will see three tabs: Tasks, Notifications, and Settings.
Let's dive deeper into the features and discover what you can do right from your phone.
Manage tasks
On the Tasks tab, you will find all the tasks from all the projects available.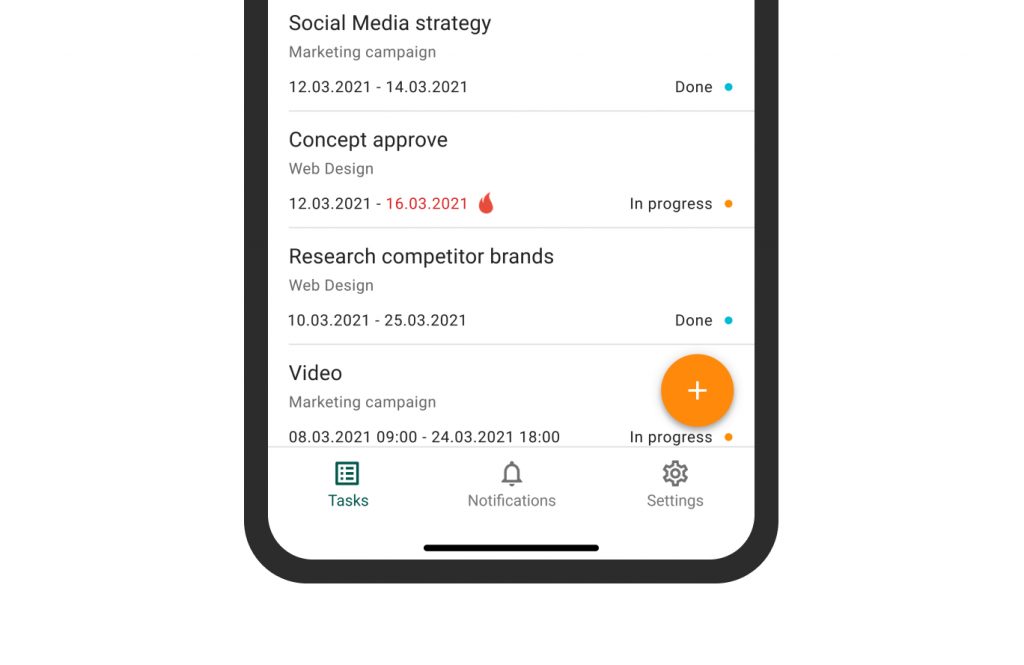 As usual with GanttPRO, your task management will be smooth and transparent.
You will be able to search tasks by their names and use filters by:
Assignee.

Project.

Status.

Priority.

Type.

Start date.

End date.
This way, you will organize your work in accordance with the required parameters.
That's not all. Additionally, you will be able to sort tasks by:
Task name.

Start date.

End date.

Creation date.

Status.

Priority.

Project name.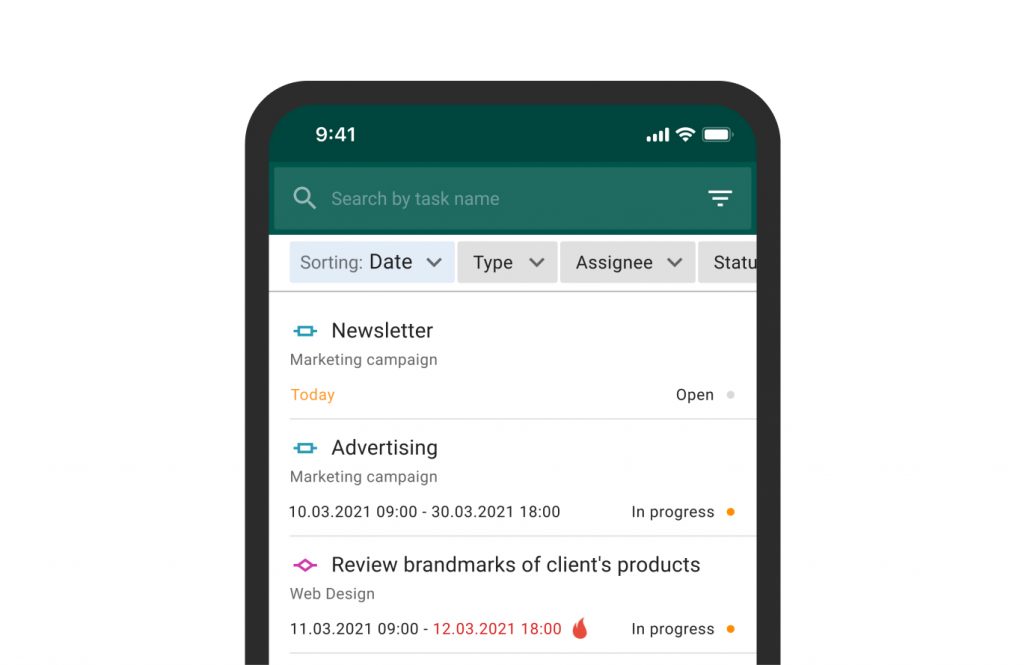 Let's look at the task details available. Basically, you will find almost the same options as in the Web version.
Just tap a task to open its settings:
Task name.

Path.

Start date.

Description.

Status.

Assigned to.

Time log.

End date.

Priority.

Estimation.

Attachments.

Comments.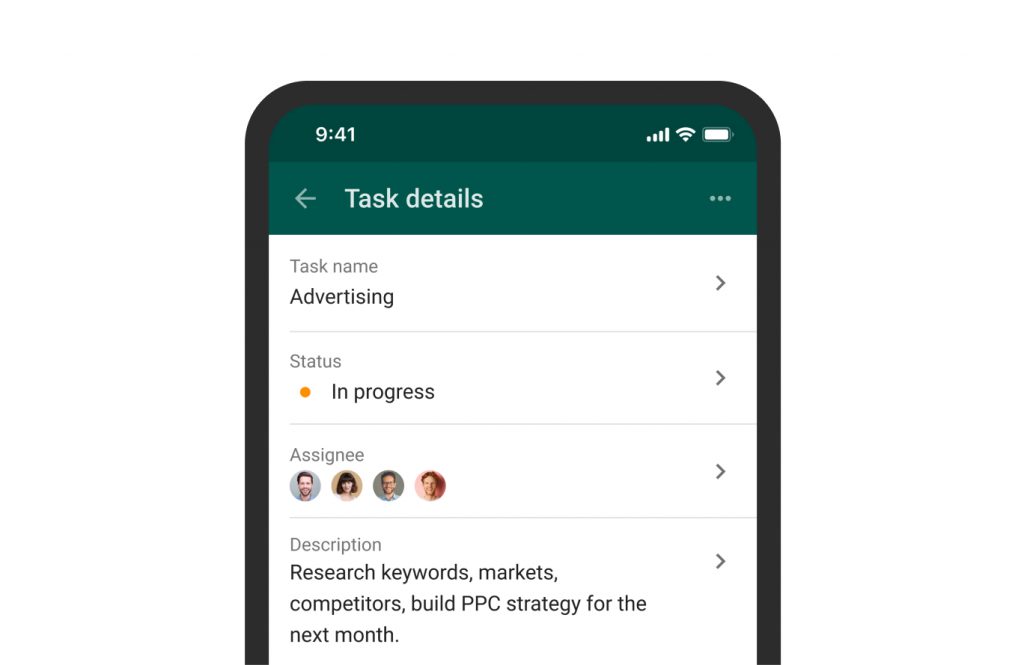 Right in the app, you can easily create new tasks.
Just tap the + button on the screen with your tasks and specify a few default details: a task name, a path (a project where this new assignment will belong to), a start date, and its description.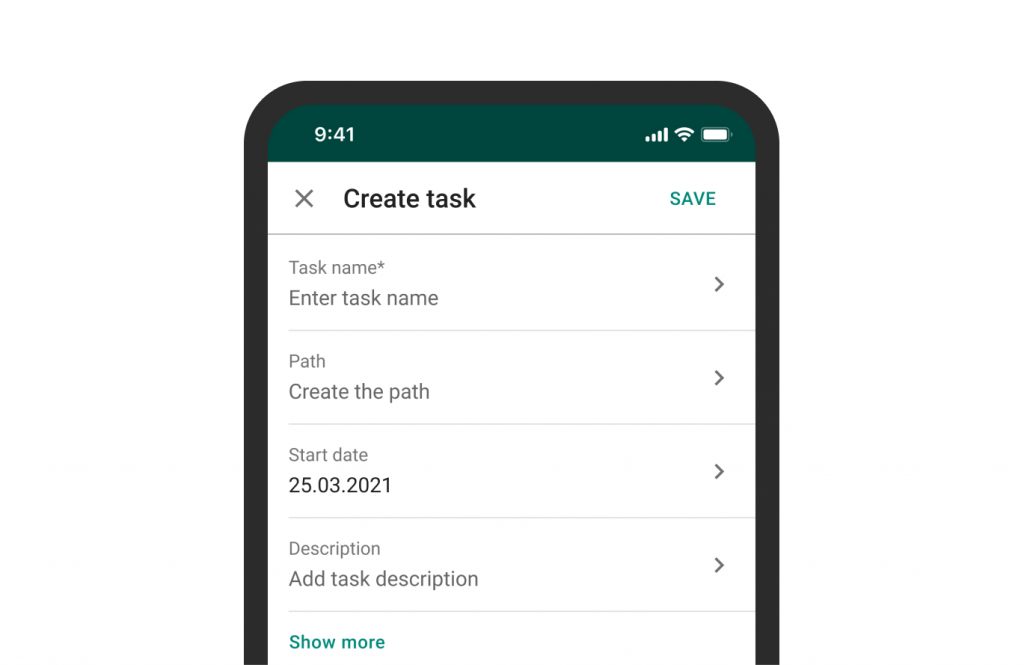 Track time spent on tasks
With the mobile app, track the precise time spent on tasks wherever you are: in the field, on the way to the office or any other working location.
Just a few clicks, even far from your workspace, and you log your working time and describe it.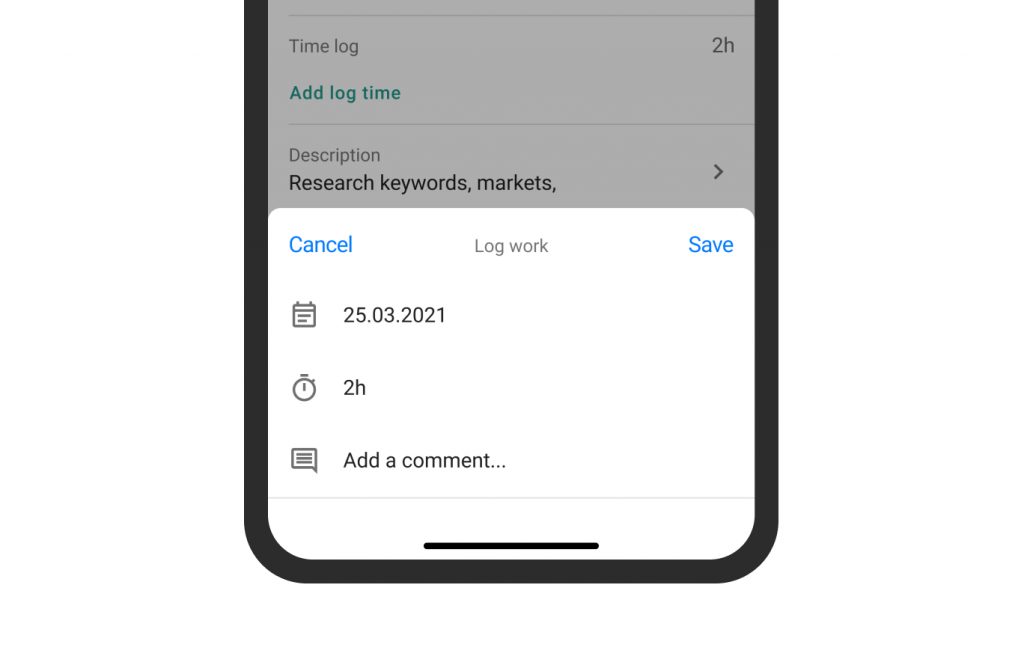 Collaborate with your team
Stay connected with your team and provide your tasks even with the smallest details whenever it is needed.
Write descriptions, leave comments, attach files, and assign resources right from your phone, in seconds.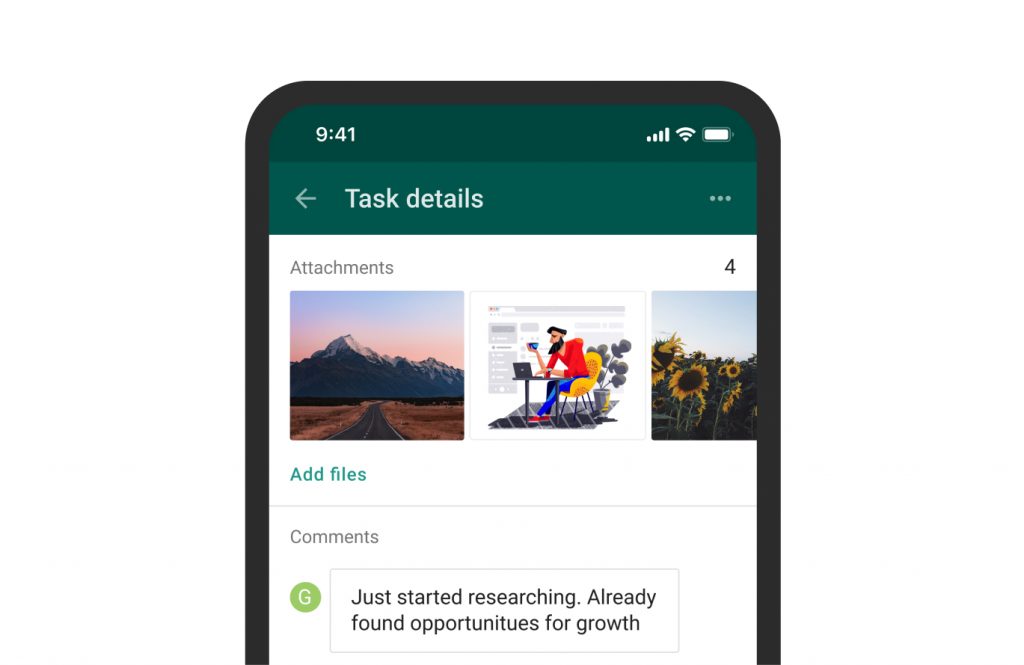 Receive notifications
This is what actually keeps you and your team in the loop and engaged.
Go to the Settings tab, then Push notifications. Here, you can turn on notifications for:
Start date.

End date.

Deadlines.

Mentions.

Assignments.

Comments.

Attachments.
Once any above-mentioned change in any task happens, you will receive the corresponding instant notification.
For Android, all the notifications are turned on by default. You can change them anytime.
For iOS, in case you allow receiving notifications, they will be turned on. Otherwise, you have to do it manually.
You can find all of your notifications in the Notification tab.
Please note that the mobile and Web notifications do not correlate with each other. You have to turn on or off them for each version of the tool separately.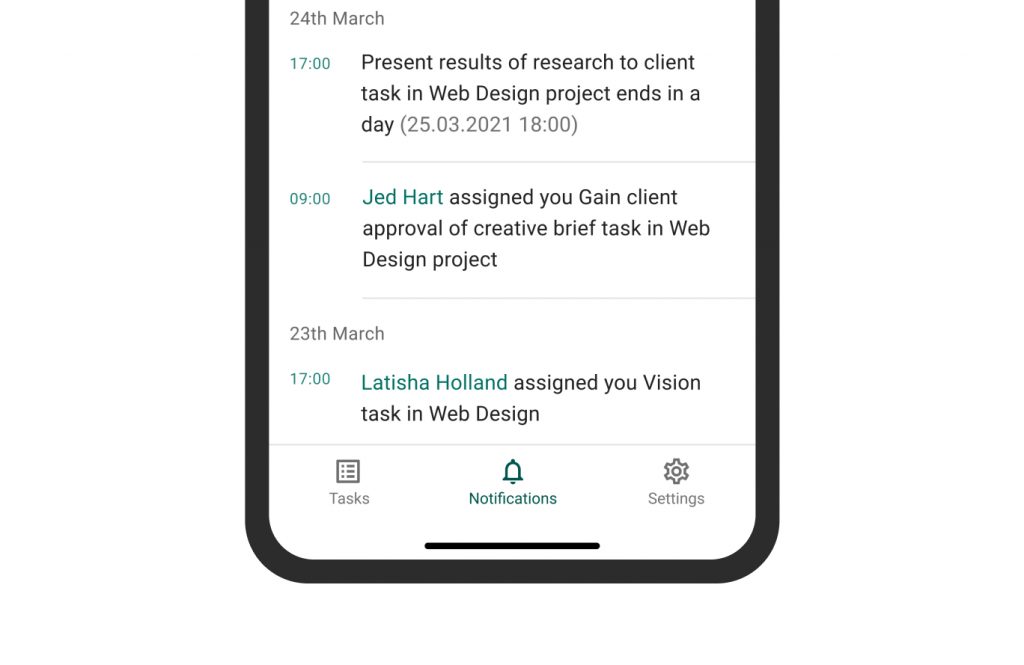 Try the GanttPRO mobile app
Bring your project management to the next level with the GanttPRO mobile app.
Manage tasks, receive notifications, and collaborate with your team on the go with mobile versions for Android and iOS.
Question left? Email us at [email protected], ask in the Live chata or book a personal demo.