Top 7 Tools to Manage Your Content Marketing Projects in 2023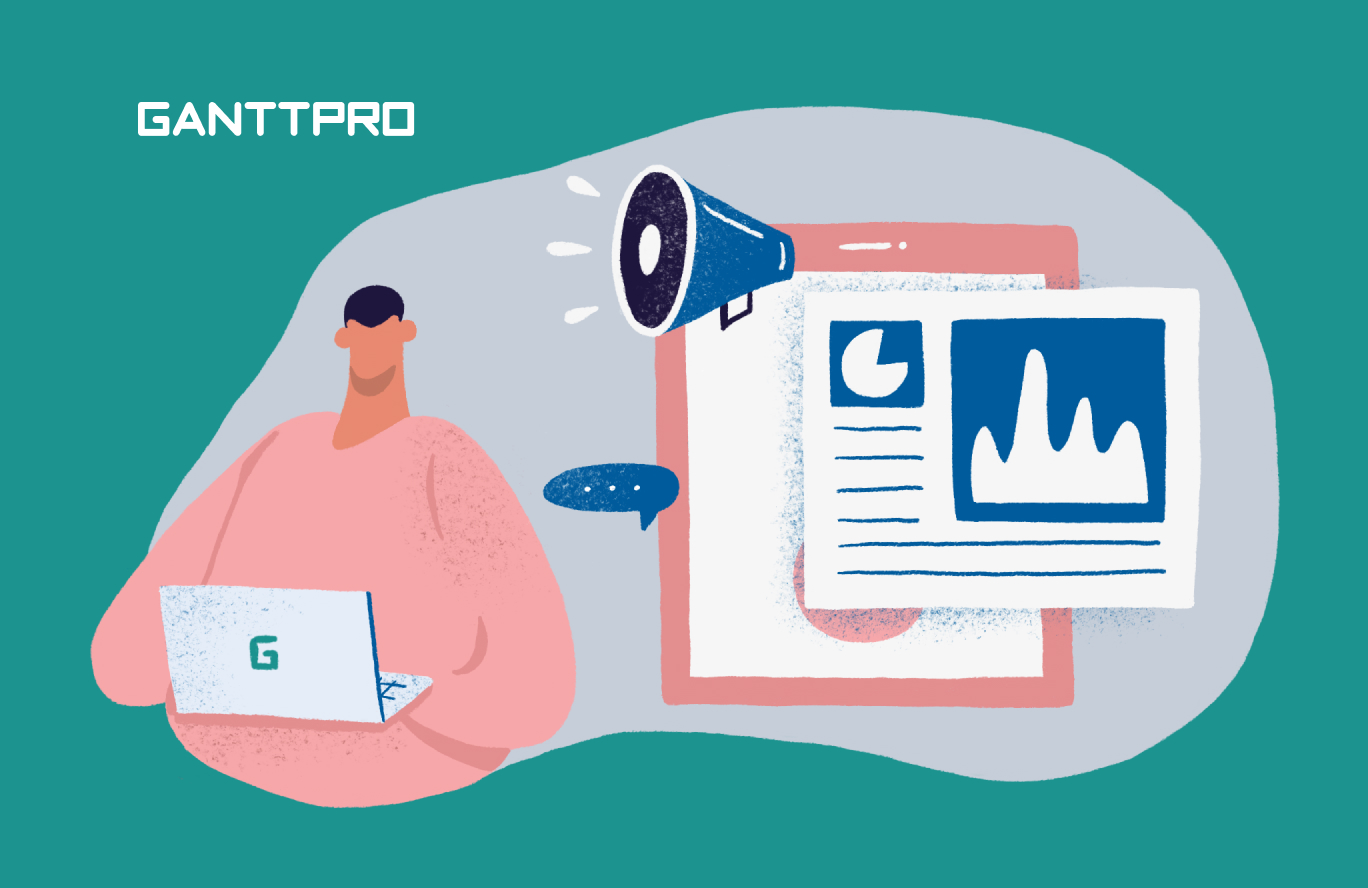 Audio version:
You're probably tired of constantly hearing the saying "Content is king." But many people believe that in order to have a successful business, you must have an online presence and deliver content regularly, either on social media or on your website. And they aren't entirely wrong.
According to the State of Content Marketing 2022 Global Report by Semrush, 78% of companies that are successful in content have a documented content marketing strategy. 47% of businesses plan to grow their content teams. These are numbers we cannot ignore.
The truth is that content marketing has become one of the most successful marketing methods, being able to:
Bring in new leads.
Convert leads into loyal customers.
Retain existing customers.
Increase revenue.
But even though content marketing has proven to be beneficial to many businesses, about 65% of people find it hard to produce engaging content. This usually comes from lacking a proper content marketing strategy and the right tools to manage content marketing projects.
So let's dive deeper into these subjects and explore some tools that will help you reach your marketing goals. Additionally, you can go to and choose from other online collaboration tools.
Tools for project management
Each project needs to be carefully managed in order to be successful. This means making a plan of how you can complete your project, breaking everything into small tasks, and assigning these tasks to your team members.
All of this can be a handful to manage, and it can even end up creating confusion for you and your team. This is why you need a tool that can help you track everything. And there is one tool that can ease things up considerably. Let's take a look at it.
1. GanttPRO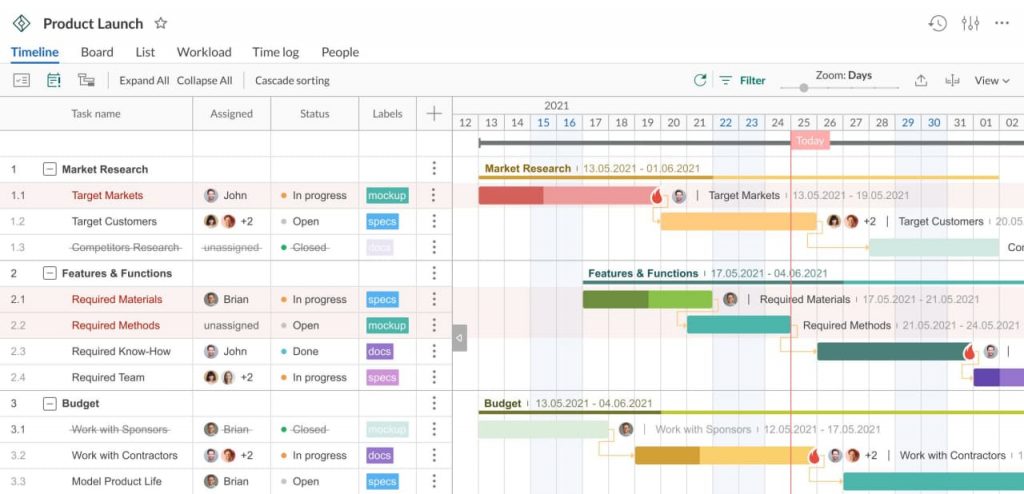 Basic: starts at $7.99 user/month (billed annually).
Pro: starts at $12.99 user/month (billed annually).
Business: starts at $19.99 user/month (billed annually).

GanttPRO is a fantastic choice when it comes to project management. This tool allows you to manage your projects, your team and resources, and your time.
When using GanttPRO, you can split any of your projects into tasks, subtasks, and milestones. Once you do that, you can assign these tasks to your team members and set due dates and durations for each task, and subtask in part. You can also track your projects and your team's progress using the GanttPRO's timeline and use the Gantt chart for marketing purposes.
All in all, this is one of the best project management tools you could get your hands on. Moreover, it offers a variety of ready-made marketing templates for a quick start.
Tools for messaging
Although you can use GantPRO to manage your team's tasks and collaborate on them, communication remains a vital element that should not be ignored.
After all, you need to check in with your team members and see how they are handling their workload, ask for their opinions, and give them direct feedback on their work.
All of this can be managed with Slack.
2. Slack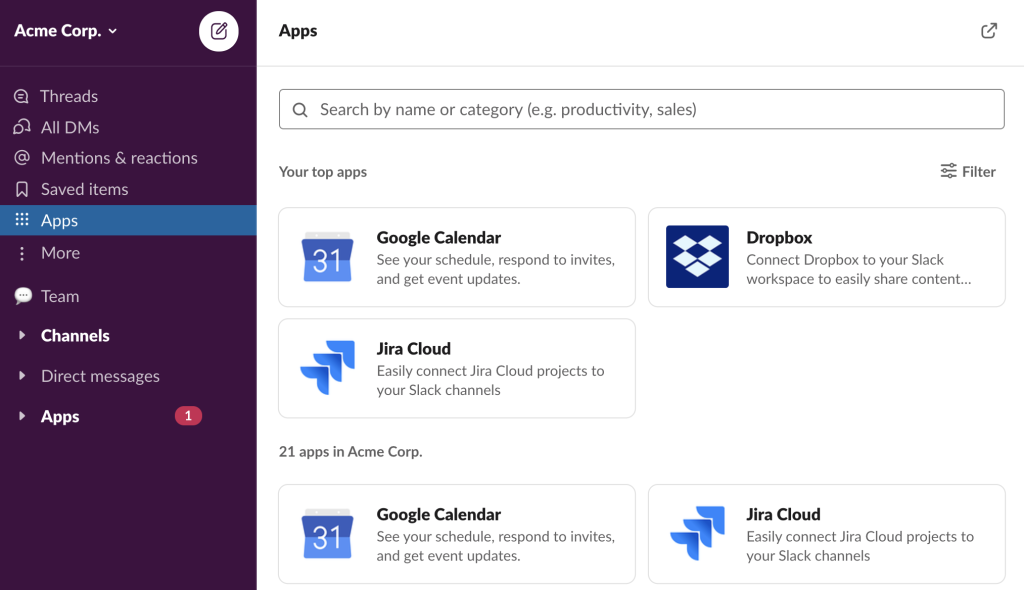 Pro: starts at $7.25 user/month (billed annually).
Business: starts at $12.50 user/month (billed annually).

Slack is the perfect messaging tool for work. It offers clear usage outlines, diverse communication methods, and options to personalize your messages.
When opening up a new message, you can either have one-on-one interactions or have your whole team contribute to a conversation. These are called channels and you can have different channels for different topics with different people.
To prevent confusion, you can answer certain messages, create threads, tag people, create reminders, and even mention other team members in your message. Let's not forget the fact that Slack makes file sharing easy and secure.
If you want an affordable, yet complex tool you can use for communication, be it written or spoken, Slack is what you need. Besides, hundreds of tools integrate with it. For example, the above mentioned GanttPRO has an integration with Slack.
Tools for keyword planning
If you have a website, then you understand the importance of keywords. But keywords aren't only useful in SEO and PPC campaigns. They can come in handy with social media content as well. To put it simply, keywords will show you the latest trends and teach you a lot about your client's needs.
To know what keywords to use and how well they perform, you will need a keyword planner. For this, you can use Semrush.
3. Semrush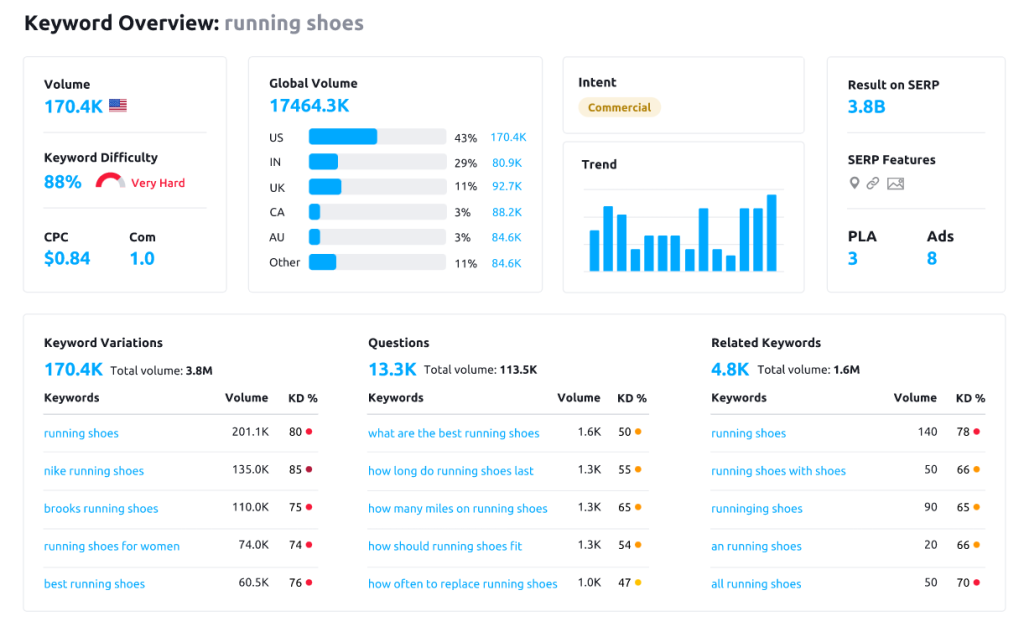 Pro: starts at $99.95 user/month (billed annually).
Guru: starts at $191.62 user/month (billed annually).

Semrush offers over 40 tools that can help you manage your content. You can use Semrush to perform keyword research, but also to track your rank, see how your competitors are doing, and much more.
In the keyword department, you can find the true value of your keywords, analyze your competitors' keywords ranking, look up better keywords and manage them, and get organic traffic insights.
The keyword planning options as well as the multitude of features you're getting will definitely make Semrush worth the purchase.
Tools for content optimization
Optimizing your content is a must for any business looking to succeed. To optimize your content means you need to make sure that it's presented and written in a way that will attract a large audience or targeted leads.
The process of optimization includes checking keywords, meta data, title tags, links, and much more. And Yoast is here to help you out.
4. Yoast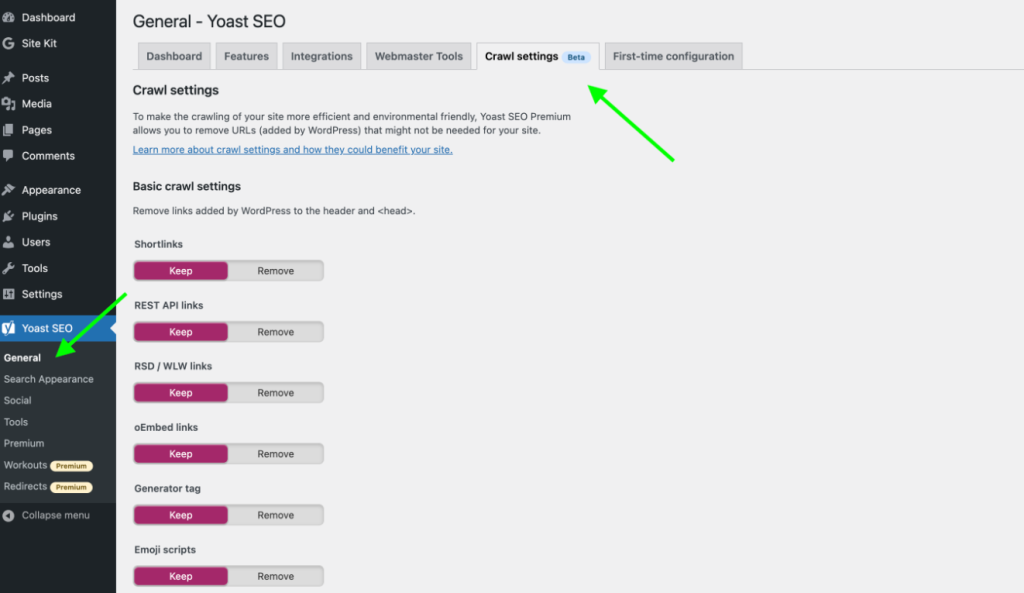 Premium: starts at €99 user/month (billed annually).

Yoast offers multiple plugins and one of them is perfect for content optimization. With Yoast SEO, you can optimize your website and your keywords, look for any dead links on your website, and check the quality of your content as you write it.
You can get this plugin for free, but to access more of its features, you can get the Premium version at €99. Once you purchase the Premium version, you get a free pass to their Yoast free academy.
So, if you have a WordPress website, then this plugin is definitely a must-have for you.
Tools for content analytics
Having tools for content analytics is equally important. To see if you're performing well, you will have to analyze user behavior when your users are engaging with your content.
Here's a tool that can help you with content analytics.
5. Digimind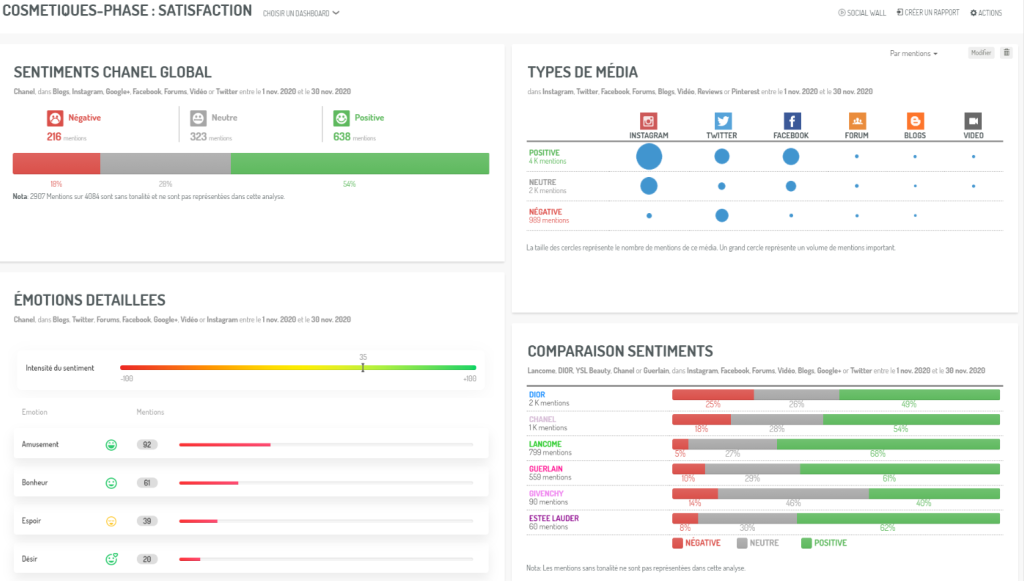 Price: Depending on the features you want, the price is flexible. To decide which characteristics you'd like to have, you can book demos for free.

Digimind is software that will let you understand your customers and the newest market trends. Here are some of the things you can do with this software:
Improve your brand's reputation.
Outperform your competitors.
Get customer insights.
Track different trends.
Analyze your marketing campaigns.
The customization option and the plethora of features make Digimind a tool you don't want to miss in your content marketing efforts.
Tools for content creation
Content can come in all shapes and sizes.
We have the social media content that appears on your followers' feeds and the content that customers and leads can find on your website. Then, we have lead magnets that are supposed to educate and engage your audience. These can be infographics, blog posts, e-books, and podcasts. Basically, anything that could bring informational value to your visitors.
Because the content you provide can be pretty varied, there are certain tools that you can use to create it. Let's have a look at a few of these tools.
6. Grammarly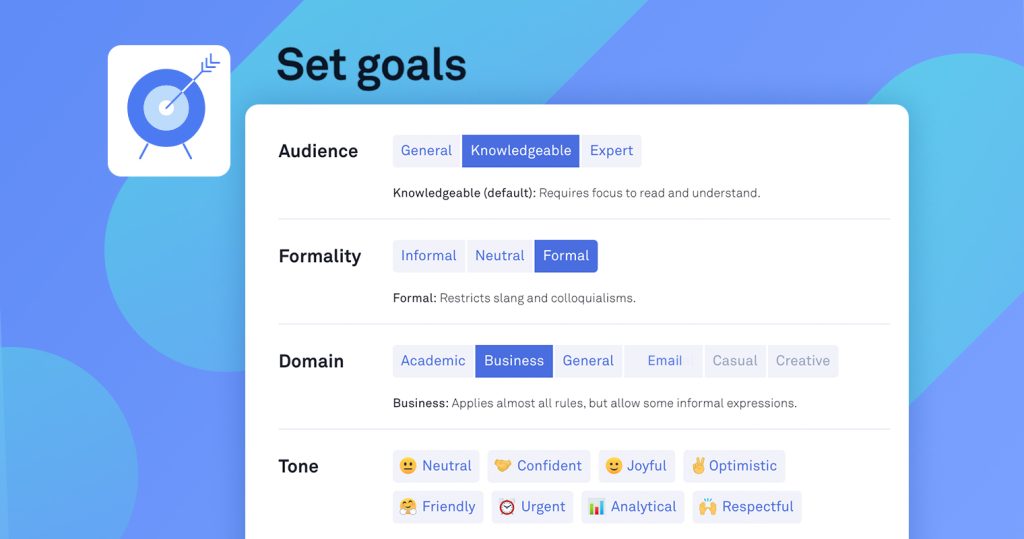 Business: starts at $12 user/month.

No matter what you are writing, be it a blog post, a social media post, or an e-book, you need your writing to be correct and engaging. Grammarly is perfect for this.
You can write directly in Grammarly, or you can install the extension in your browser. The tool will help you avoid common writing mistakes while making sure that you know how your text might sound to readers. This means that it will not only correct your grammar mistakes, but it will also help you adjust your style and your tone.
If you want your content to be relevant and grammatically correct, Grammarly can definitely help you with this.
7. Xara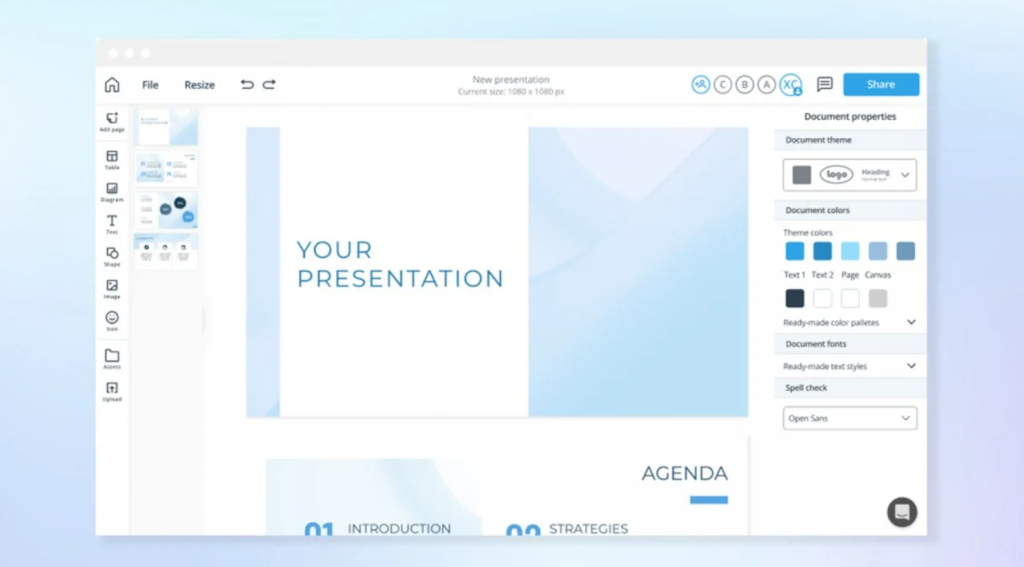 Pro: starts at $12.95 user/month.

If you want beautiful designs, Xara is a tool that you absolutely need to have. It will help your documents come to life with beautiful templates while helping you stay on brand.
It also presents brand management and design services, PDF editors, a brand color generator, and font combinations.
So, if you want to attract your customers with beautiful visual content, Xara is definitely a tool that you should have.
Bottom line
Content can be found everywhere on the internet, which is why you need to make sure that yours stands out. Using the tools mentioned above, you can most definitely create and manage your content perfectly.