Project Management Tools: How to Choose the Best One for Your Organization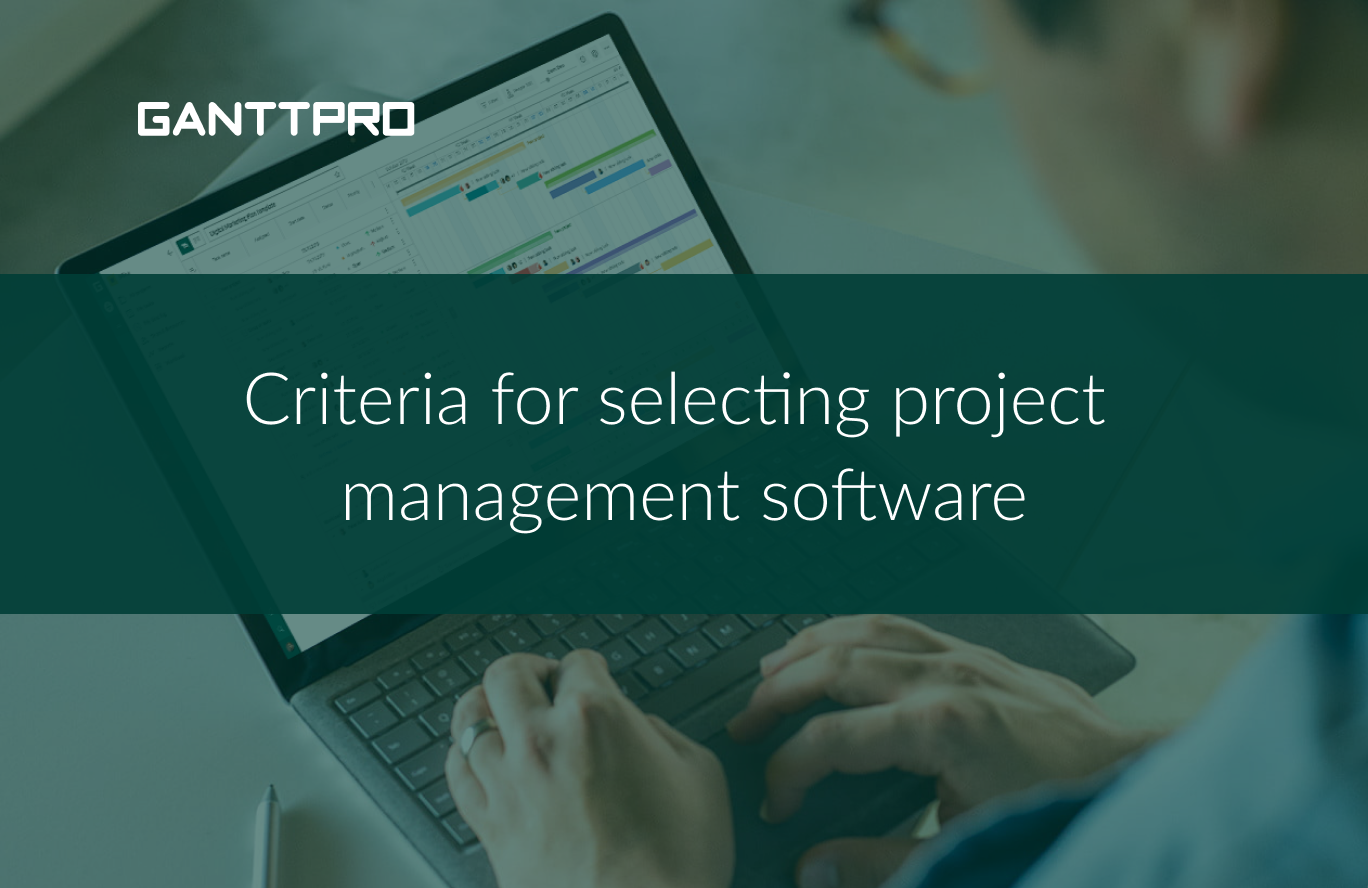 Project planning is a crucial part of every company. Global consultancy Bain & Company reports that by 2027 most work will be project-based.
Because of most processes getting automated or outsourced, almost all remaining occupations will be critically important. The Project Management Institute analysis showed that future demand for project managers would be growing faster than the need for workers in other professions.
Nowadays, remote work is mainly in demand. According to Owl Labs, company that makes 360° video conferencing devices, 31% of people claimed that COVID-19 was the catalyst to start telecommuting at their organization.
The robust and well-organized working process has always been necessary. Still, when remote work has skyrocketed, companies realized that powerful project management is irreplaceable for achieving significant results and meeting team members' work needs.
The use of project management software
As per Capterra, 70% PMs are "somewhat" to "extremely satisfied" with their decision to use a PM system. The main reason for the refusal to use it is a high price (56% answers). Meanwhile, PWC, a global network of firms delivering world-class assurance, tax, and consulting services for businesses, reports that 77% of high-performing projects use project management tools.
PM soft is an excellent decision if you want your project team not to be distracted on many things at one time, concentrate on the priority business goals and current tasks.
With an overall view of workflow, it's much easier to organize teamwork in organizations of different sizes and professional directions. The main thing is to understand the colleagues' needs and determine what is better for the effective management and successful completion of the project.
Stable project management software helps all the processes of the business run more smoothly. It empowers them to deliver results that impact the business's bottom line. Also, it shows your team members how their efforts come up with the company's objectives.
Working together is tough sometimes, dealing with difficult employees is a piece of work. While project management actions are efficient, you can reduce the problems with collaboration, even when you're working across teams or departments.
What to look for in project management software
Properly selected software will help you automate many internal processes, make the running of projects easier. Project management programs are needed to effectively organize tasks and projects, run all resources, react to changes, keep all the stakeholders involved. The best project management software for you and your team positively impacts on the company's results.
Here are some primary advantages of an effective project management system.
Benefits of project management tools
Scheduling is a necessary aspect of project management in every methodology. With a project management system, easily set deadlines, create dependencies, milestones, and always be in time: from the smallest task to a vast project finish.
With robust task management, you can take an overall picture of done, current, and future tasks, set priorities, assign team members. It's much easier for a manager to find out which specialist is in work now, who's open to starting some new task or who's overworked these days.
It's not necessary to put down the information or try to keep it all in mind. The right system will save all tasks and assigned person, always updated and available for others.
Task management is always included into the functionality of widely known enterprise project management software solutions and the tools for mid-size and small business.
Problems in communication, especially between departments in big enterprises, can cause project delays. With functional PM tool, you'll get rid of misunderstanding, long email chains, and stop wasting time on unnecessary meetings.
With robust PM software, you can always communicate with teammates, vendors, and clients; leave comments, make edits, and attach files in an online mode. Real-time notifications will keep everyone updated so nobody won't miss a thing.
Transparency makes the workflow more efficient and open, shows the project status and how it's performing in every phase.
Be sure every team member is on the same page, and everyone knows for sure what they have to do and when. No more "I thought that he/she/them might handle it" and other mess-ups.
Forecasting will minimize any troubles that may negatively impact project planning and running. With risk management, you can save people, processes, technology, and resources involved in a project from potential mistakes, mitigate problems, and prevent them as quickly as possible.
GanttPRO is a project management tool based on Gantt charts. With it, you can easily plan and manage tasks, effectively collaborate, and get an overall picture of your project.
The most popular criteria for software selection in project management
The number of project management systems is rising, and the amount of its features and additional options is getting wider.
How not to get confused in offered options?
What are the criteria for selecting project management software?
Different companies, teams, and various professional directions need different approaches. Anyway, the main requirements to manage company processes and work in a group are pretty similar.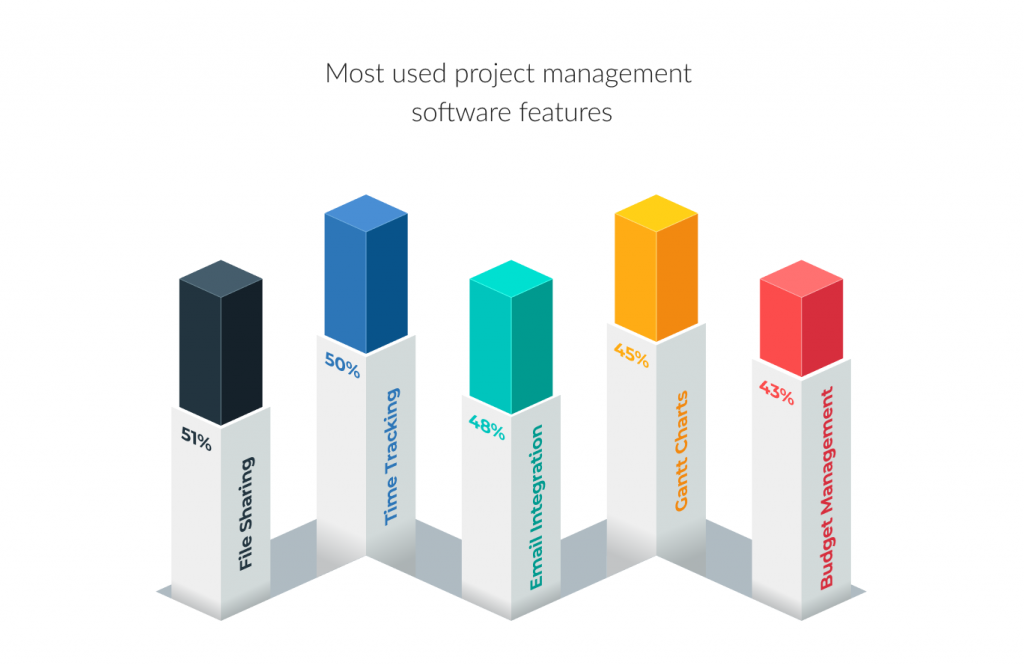 Let's take a closer look at these major features.
Top 5 most used and requested features in the project management system
1. File sharing
File sharing is one of the main functions of an effective project management software. By sharing files, we mean the exchange of organization text and multimedia documents between colleagues, departments, and clients. It gives teammates and other stakeholders access to the newest information, as well as an opportunity to contribute to the project.
Nowadays, with the help of web-based PM tools, it's unnecessary to use USB, hard disks, and other devices. It all went online. So everybody can work with any kind of document just having Internet access.
2. Time tracking
It allows keeping track of the time spent on project tasks, evaluates the effectiveness of team members, helps to track the workload and make reports for stakeholders. Time tracking is necessary for businesses that have hourly workers, hire freelancers, and organizations that use cost-plus pricing.
3. Email integration
Email integration in the PM tool connects your system straight to the email providers your team uses.
It means you don't have to be logged into the software to receive information about comments, mentions, and task changes. Also, you can respond and leave feedback directly via email. All your actions will be visible, and everybody related will be instantly notified in the project management software your team is using.
4. Gantt charts
Gantt chart project planners give you a general timeline view of the project performance. It's crucial if you're managing a lot of projects which are going to last at least a couple of months and have a lot of tasks and subtasks.
With Gantt charted project overview, you can quickly and easily check the information about every task: performer, deadlines, progress. In just a second, you can drag&drop tasks, create dependencies and milestones, and set colors for different activities.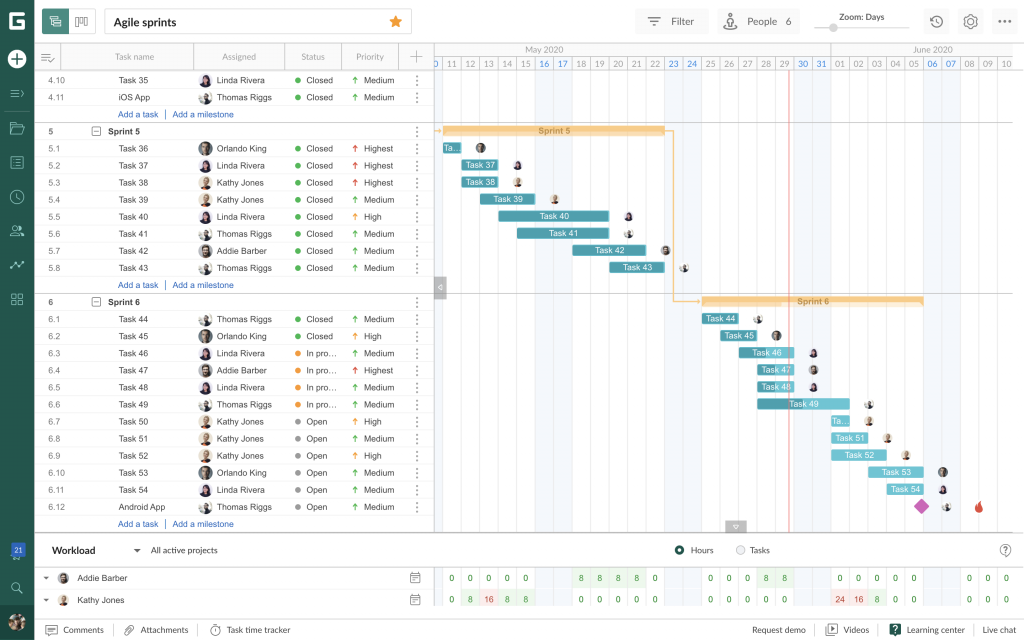 The Gantt chart feature is widely applied in construction project scheduling software as well as in the tools for marketing, IT, sales, and other projects.
5. Budget management
While using a functional tool for managers, you can plan and control the budget without third-party programs. With its help, you can assign every resource a value, control all the costs, prioritize, and see the overall picture of expenses.
Also, customer loyalty is enhanced by systems that provide a free trial period with full functionality, a mobile app, a friendly UI, and available support service.
To find out which project management software will suit your team/department/enterprise, answer a few simple questions in the GanttPRO quiz and choose the best one in an easy way.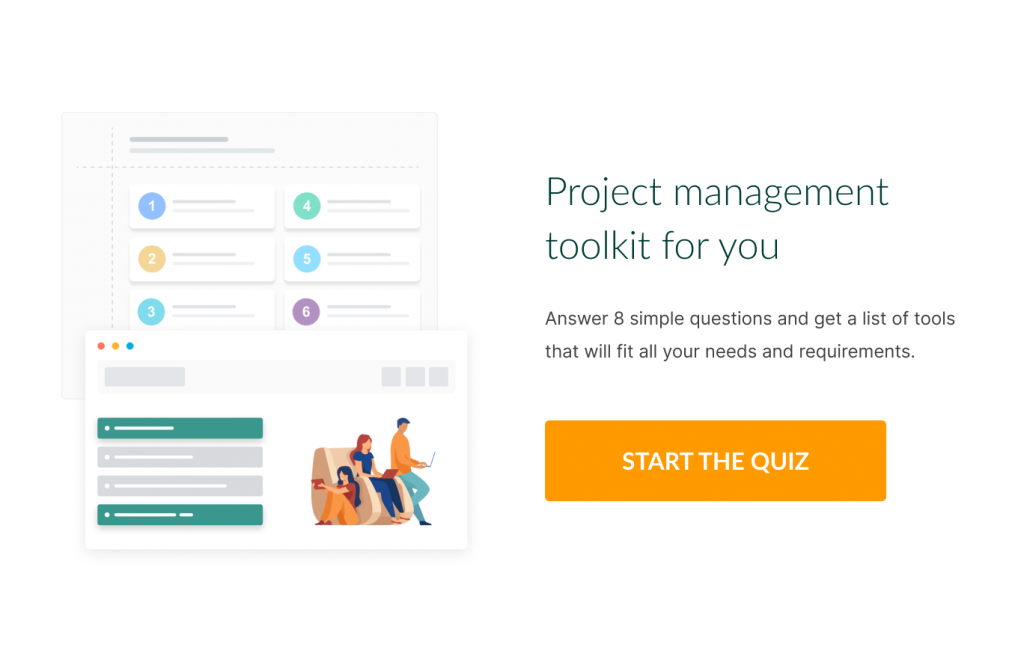 Conclusion
The importance of project management software is rising over the last few years. More and more companies are adopting project planning services to streamline their team workflow, boost productivity, collaboration, and performance. 
Providing the most comfortable conditions to work, supporting your team is a big step to business development and success.