What is SEO Project Management and Which Software Can Help You With It?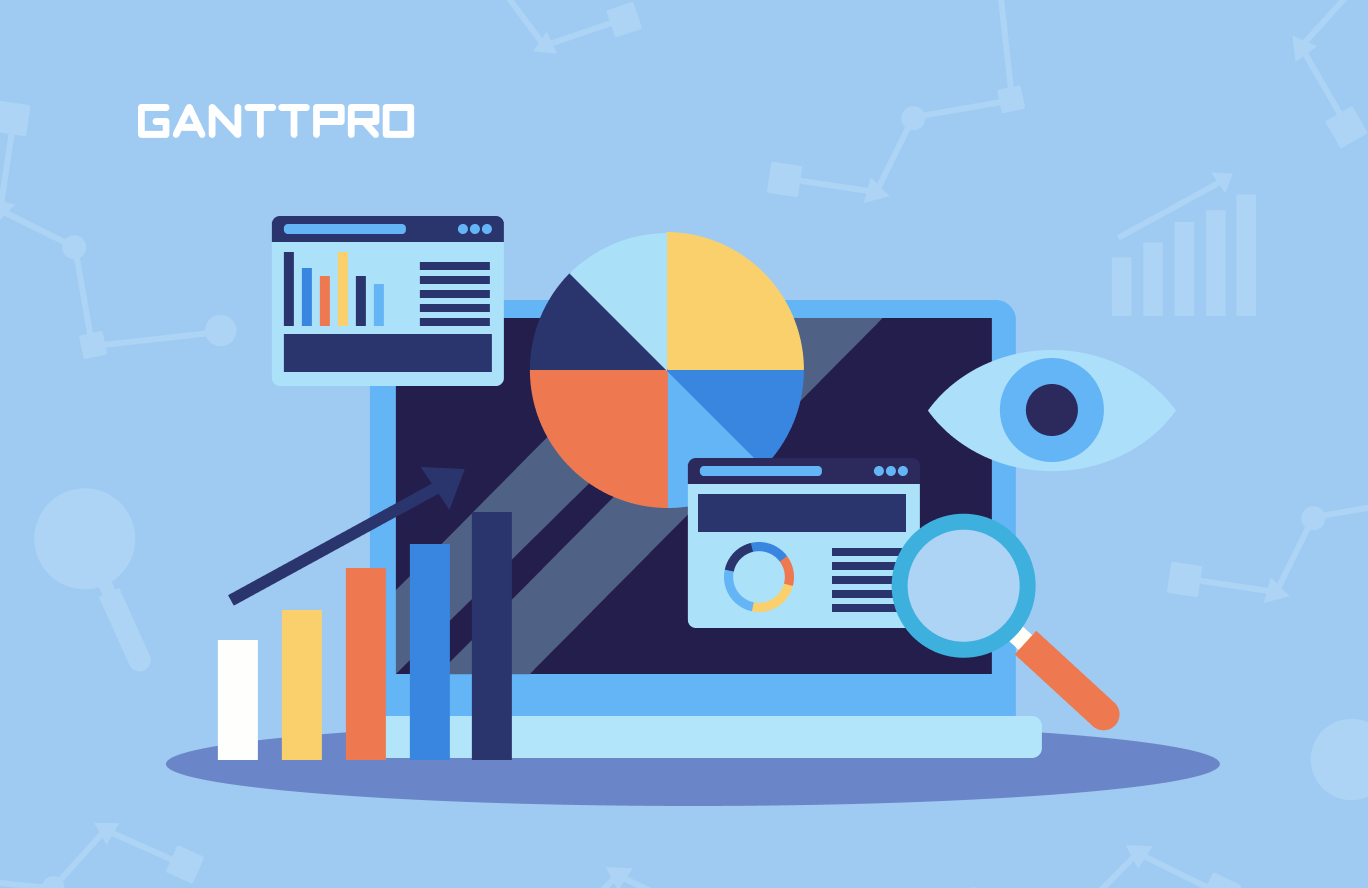 Audio version:
As the number of internet users increases each year, so do their activities on the internet. People use search tools to find answers, products, reviews, and so on and act afterward based on the information they get. That's why it's so important for service and product providers nowadays to have an online presence and reach out to their customers in the right way.  
On the other hand, it is still not enough to have a good-looking and user-friendly website with a responsive customer support team. If you don't appear on the first positions of search engine results pages, chances are people won't just make it to your website and won't even know about your product. Here's where digital marketing strategies, and SEO in particular, may come to your aid. 
SEO is short for search engine optimization and it can be briefly defined as a set of actions with the website and its content in order to help it appear on search engines. When you optimize your website, it becomes easier for search engines to grasp and index your content. The more you optimize the content, the higher is the probability that search engines will rank your web pages higher. This will improve the visibility of the content through organic search engine results and bring more people to your product or service.
Overall, SEO is among the most effective digital marketing strategies. According to the latest marketing statistics report, it drives 1000%+ more traffic than organic social media and is reported to be better than PPC for generating sales. 
So as you can see, SEO can add value to most, if not all, businesses. Just as any other business process, SEO requires proper management so as to bring expected results. 
In this article, we'll elaborate on the following aspects related to SEO project management:
What is SEO project management?
Project management, according to the Guide to the Project Management Body of Knowledge, is the application of skills, tools, and techniques to project activities in order to meet project requirements.
So, SEO project management implies the application of skills, tools, and techniques to SEO project activities in order to meet the requirements of the given project.
In a more general sense, SEO project management embraces planning, implementation, and coordination of any project addressing SEO activities.
How project management can be useful for SEO?
As it has already been mentioned, project management is aimed at meeting the requirements of that project and reaching its objectives in that way. SEO project management will also revolve around reaching the objectives of SEO activities stated in the project.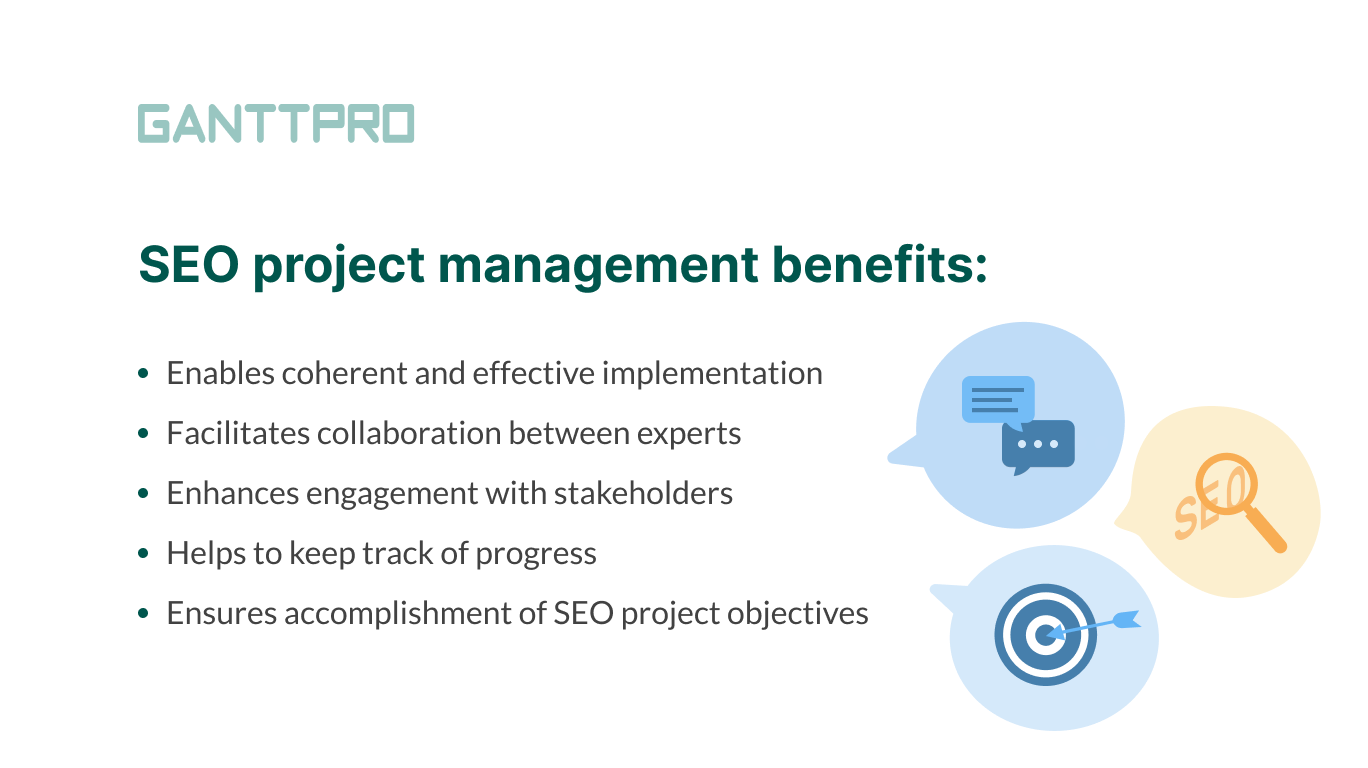 SEO projects include plenty of aspects and actors. On-Page SEO may involve tasks related to keywords research, metadata optimization, and internal linking. Off-Page SEO will mostly deal with link-building. And technical SEO will address such issues as website speed, mobile friendliness, and website structure. This complex work requires the collaboration of content managers, copywriters, marketing managers, designers, and other experts.
Therefore, the use of project management skills, tools, and techniques in those activities will enable coordinated, coherent, and effective implementation, and play a decisive role in project success.
SEO project management can be particularly relevant for in-house SEO carried out by the company's designated team. All the actions in that regard usually comprise an ongoing process that has to be kept up as long as certain content and web pages should appear in the top position in search results. This means that the whole project can be quite long and will certainly require management strategy and operations.
However, SEO project management is also applicable for outsourced SEO carried out by external agencies. Apart from the general benefits of using project management methodologies, external agencies may have enhanced engagement with their clients and deliver better results.
Why do you need a plan for an SEO project?
Project management is always carried out based on a pre-defined project plan. It is necessary to have a well-elaborated plan of SEO activities before actually turning to their execution, simply because it makes the process easier and more efficient.
Having developed an SEO project plan, you will be able to perform project management operations like:
Assigning tasks and setting timeframes.

Establishing dependencies and milestones.

Following the progress.

Engaging with the team.

And many others.
A clear SEO project plan can also serve as a reference point at the time of measuring performance. The milestones and goals specified in the plan will demonstrate whether you are moving in the right direction and what aspects need special attention.
How to create a plan for an SEO project?
1. Set goals
The first and the most important step is to clearly set the goals of the SEO project. Write down what are the primary goals and objectives that have to be accomplished based on research and analysis of the current situation in terms of SEO. It is important to have feasible and measurable objectives so that you can elaborate on specific tasks and delegate them to appropriate experts.
The main objectives and goals will depend on the types of SEO and the results of the research and analysis.
An example of more precise goals for On-Page SEO can be increasing organic traffic by a particular value by a particular day or month or get into the top 5 with a particular keyword.
For Off-Page SEO it may be getting a particular amount of backlinks by a particular date or with a defined frequency.
In a technical SEO context, you may include such a goal as decreasing bounce rate to a certain amount.
The broader goals can be just On-Page SEO improvement or Off-Page SEO improvement. Where you most probably convert the specific goals into tasks.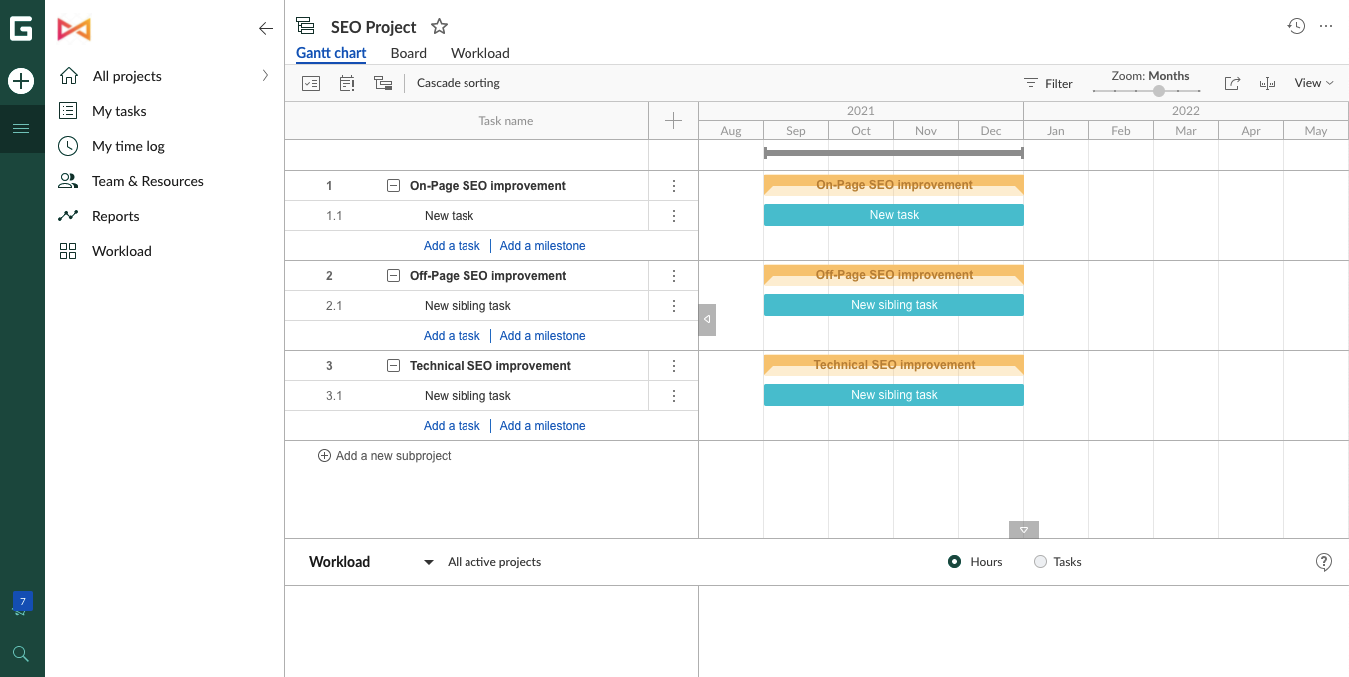 2. Define tasks that will help to achieve the goal

Goals are incredibly important, but without defined tasks that must be completed to achieve them, they won't make any difference. Therefore, the next important step is to develop a list of tasks that will be linked to the primary goal(s).
Whenever you add a task, you have to think carefully about how that particular task will contribute to goal accomplishment. This is also important in terms of accountability, further reporting, and decision-making on budget allocation.
Use work breakdown structure to document all the tasks and subtasks. Make a hierarchy of your tasks and determine which tasks are indispensable and which one has a lower priority. This will be helpful to comprehensively manage and track your SEO project.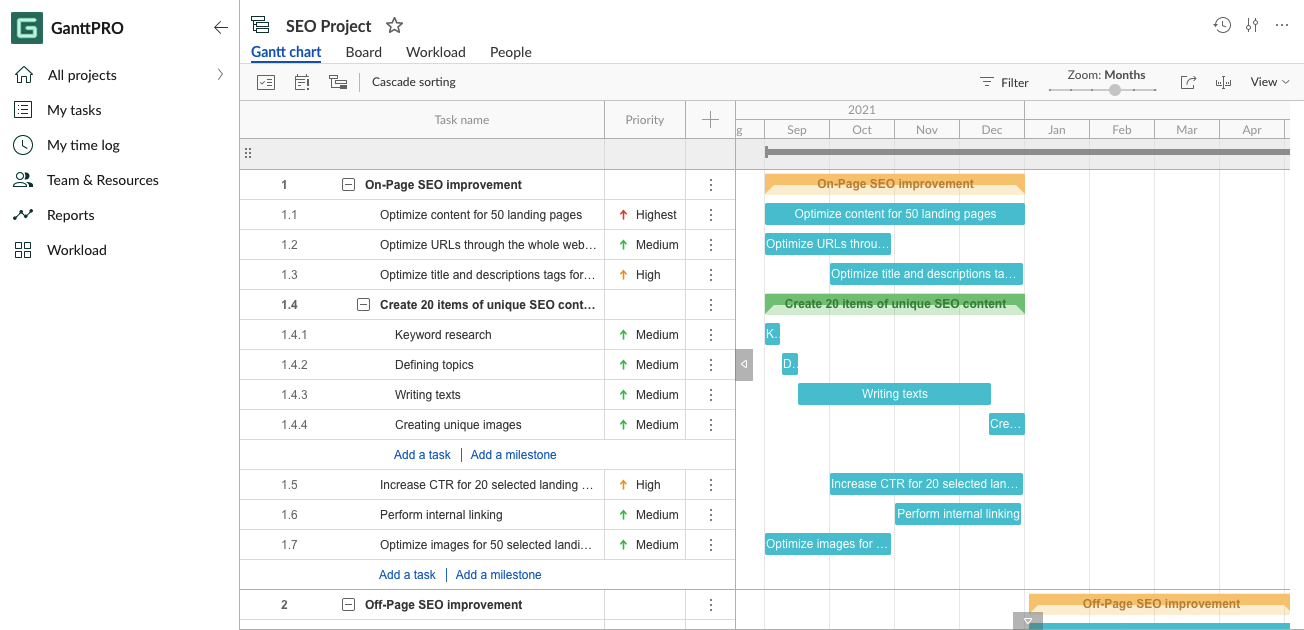 3. Set dates
The next essential element of an SEO project plan concerns dates. If you want to achieve your goal(s) by a particular date, your tasks and subtasks have to include timeframes as well.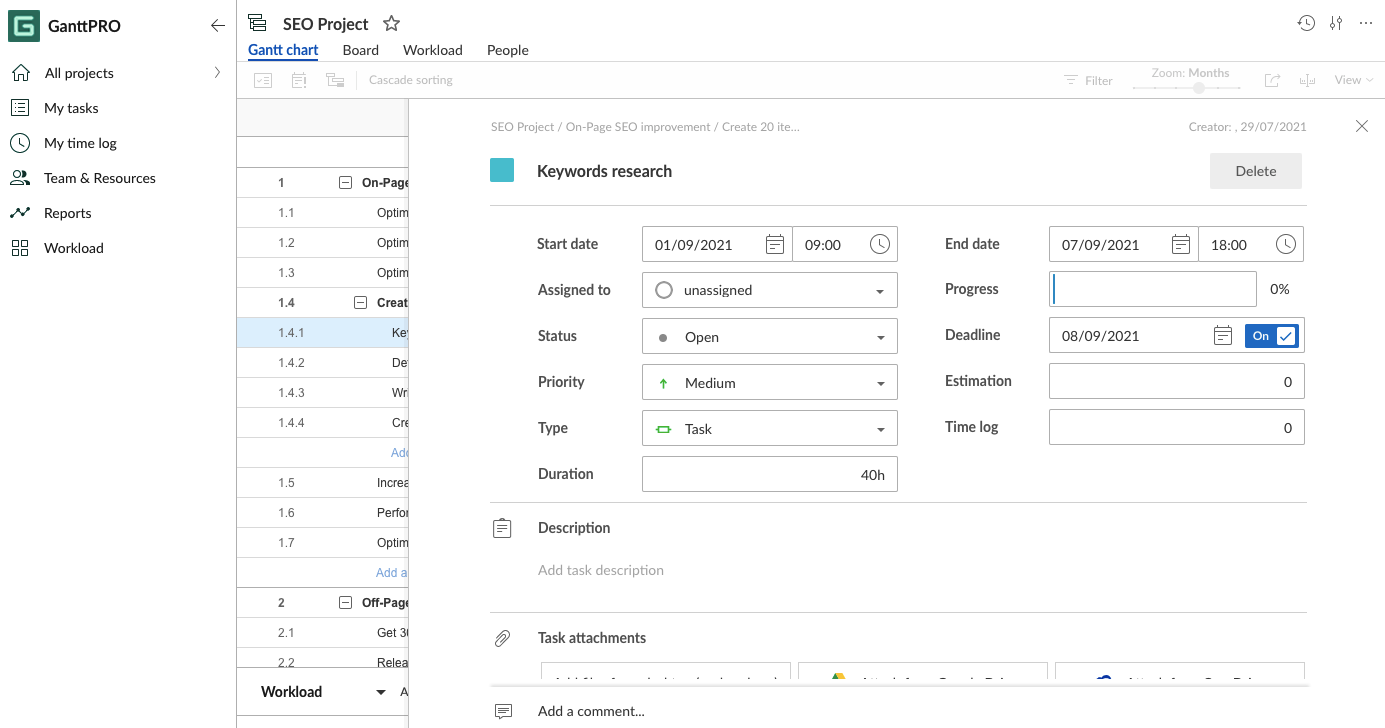 By establishing strict and clear deadlines for all of your tasks and subtasks, you'll increase the chances to meet your objectives on time, all else equal. Apart from that, make sure to have some sort of time tracking tool or system in place that will assist in meeting the deadlines.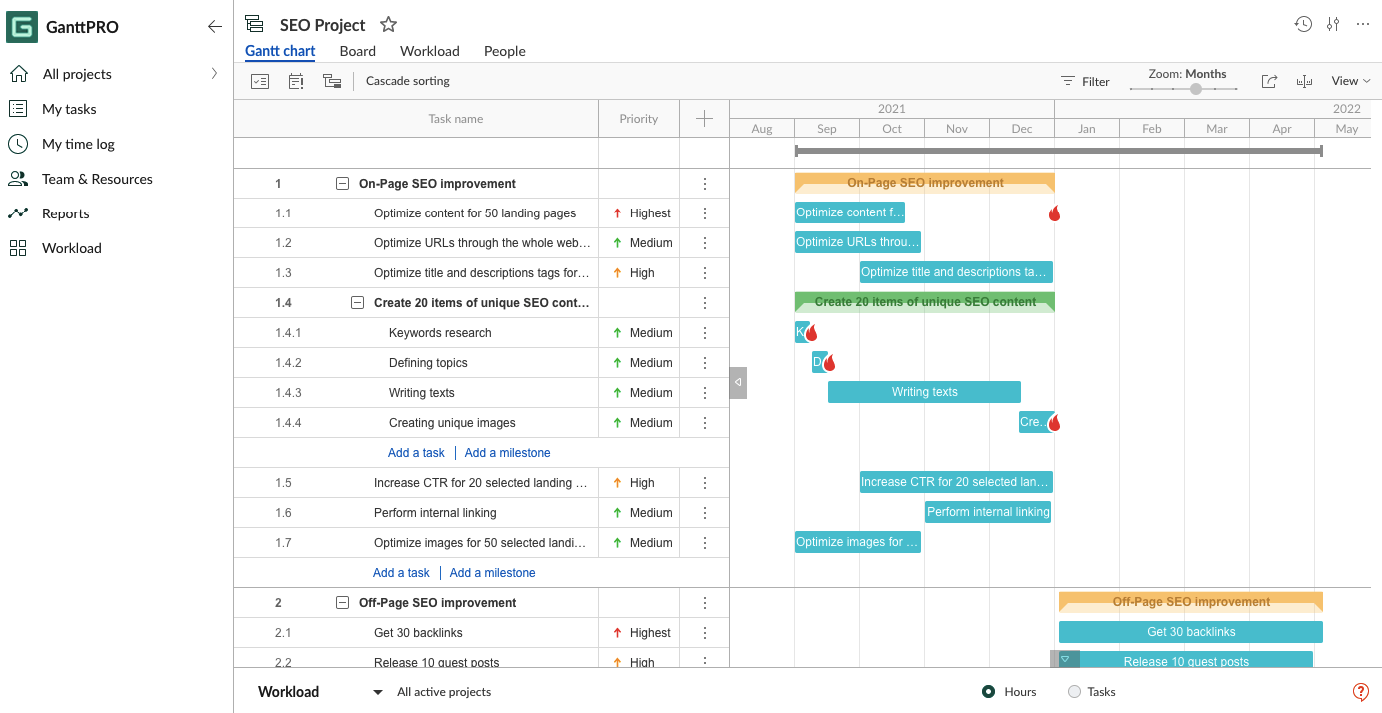 4. Add milestones and establish dependencies
Once you're done with the previous steps and have decided upon the tasks and dates, it's the right time to add milestones in your SEO project and establish dependencies for better SEO task management.
Milestones can be any significant points in your project timeline that will be used at the implementation stage to see whether it goes in the direction as it has been planned and whether you are moving towards your goal(s).
Dependencies between tasks provide a clear logical task structure and show, that way, how project activities are structured and related to each other. Once you see the relationship between certain tasks, you can decide how the execution or modification of one task can affect the other, and make decisions based on that.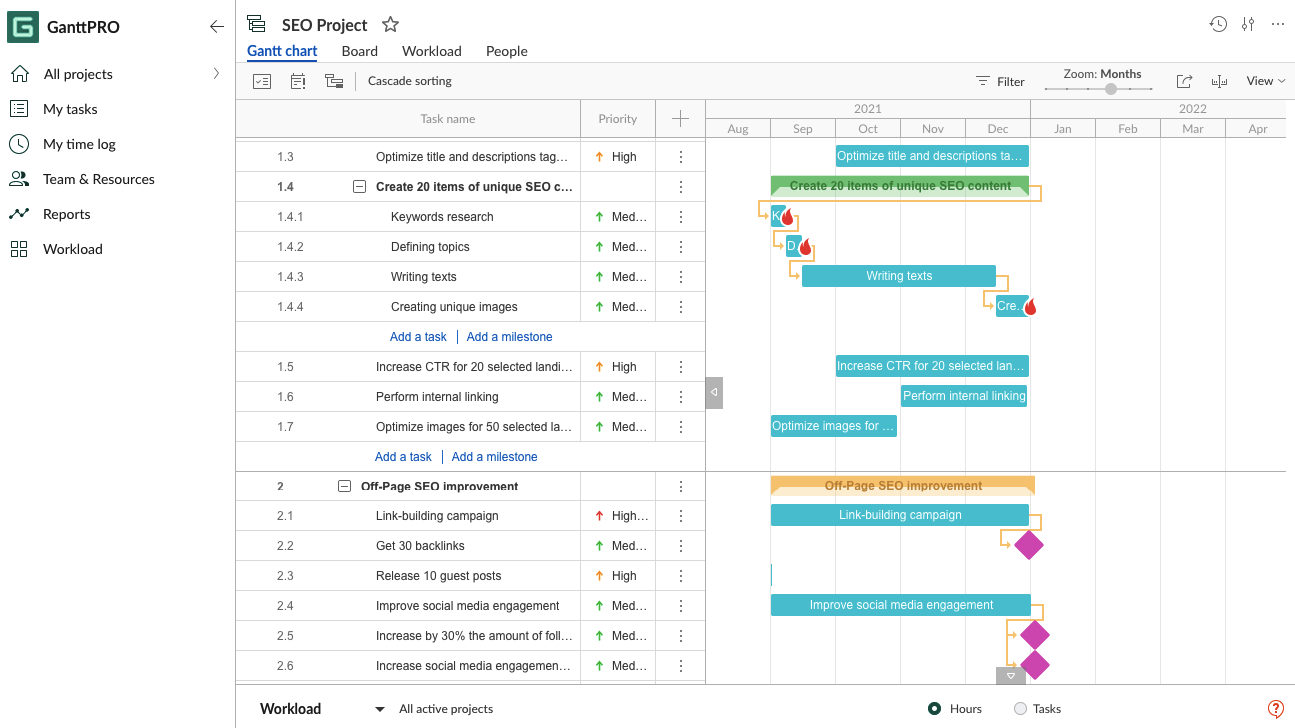 5. Assign tasks
As we've mentioned above, SEO project management implies the application of skills to meet the requirements of the given project. An SEO project requires the participation of a wide range of experts. So, at the planning stage, you have to think about which expert possesses the knowledge and skills that are necessary to perform a certain task with the desired output.
When you assign tasks, make sure once again that you've clearly formulated them, all the related requirements, and the expected outcome. That way, you increase the chances that the task is completed on time and in the right way.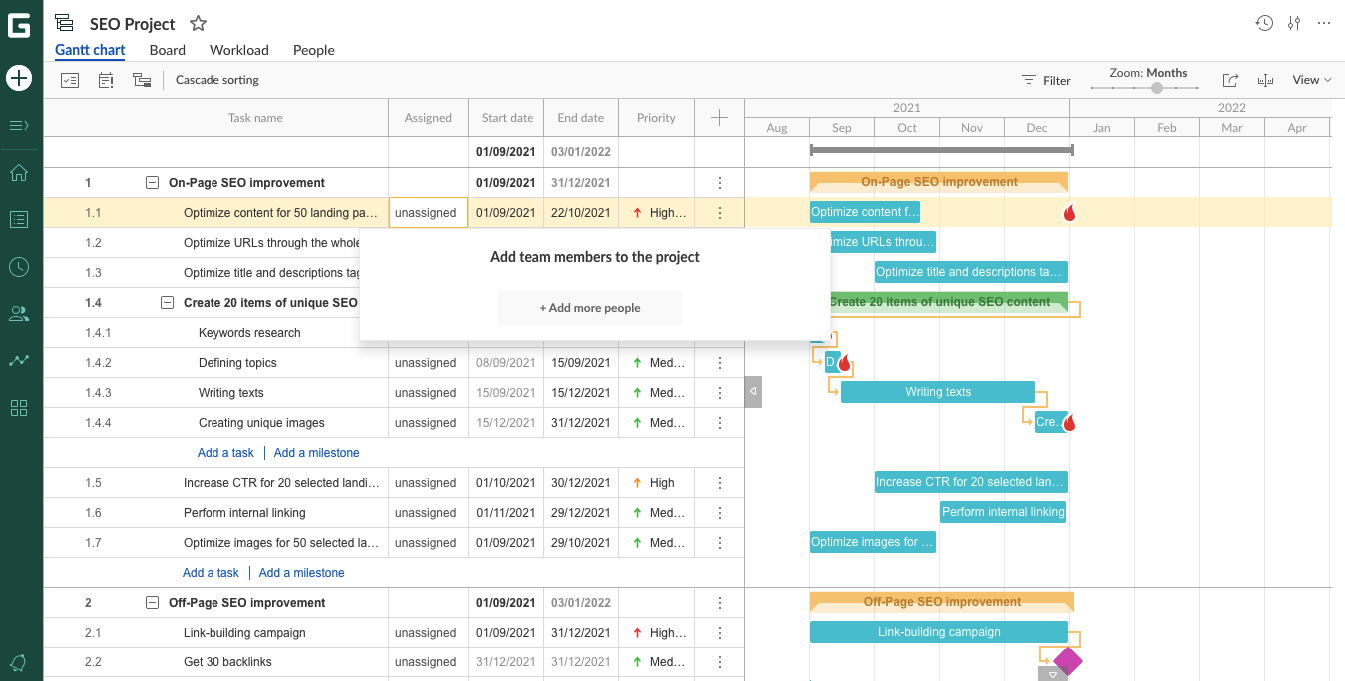 On top of that, you can assign roles to the project participants considering their positions. There could be an Owner who would have all the rights on a project and have access to all the information.
Then, there could be people with a bit more limited rights. For example, they may not have access to financial data or manage other participants'' roles.
Finally, the most basic role can be that of a Member. They would usually be able to work on tasks and projects that are assigned to them and have different permissions granted by Owners.
6. Estimate budget
It goes without saying that budget is of overriding importance in any SEO project since the nature and the scale of the entire SEO campaign will depend on it. Define your project budget estimating the cost of tasks based on their duration and the type of the working unit: labor, material, or fixed costs needed to complete the project over the defined time.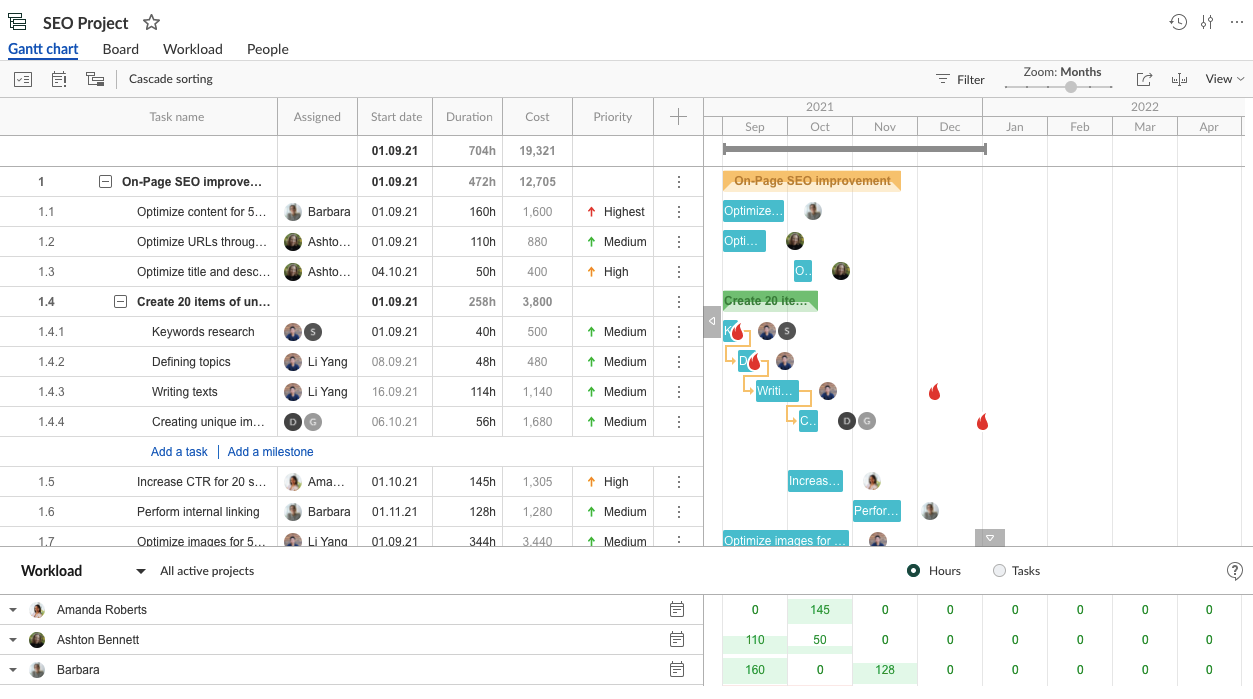 Once you set the budget in your project plan, you'll be able to control it through all the stages of your SEO project, instantly make changes when required, and share it with the stakeholders.
How can a project management tool help to work with an SEO project plan?
By completing all of the aforementioned steps, you should get your SEO project plan. Now that you have it, you may also enjoy some benefits of project management tools throughout the execution phase.
With clearly defined goals and tasks, set deadlines, and distribution of tasks to proper experts, keeping the evolution of your project plan under supervision should be as easy as ABC. A plan will serve as a baseline for everyone involved in the project. Experts, managers, and clients can easily follow the progress and take appropriate actions when something is going wrong.
Here, some features of PM tools like Gantt charts, work breakdown structure (WBS), notifications, and critical path display, among others, can be specifically useful to keep track of the plan once it's put into action.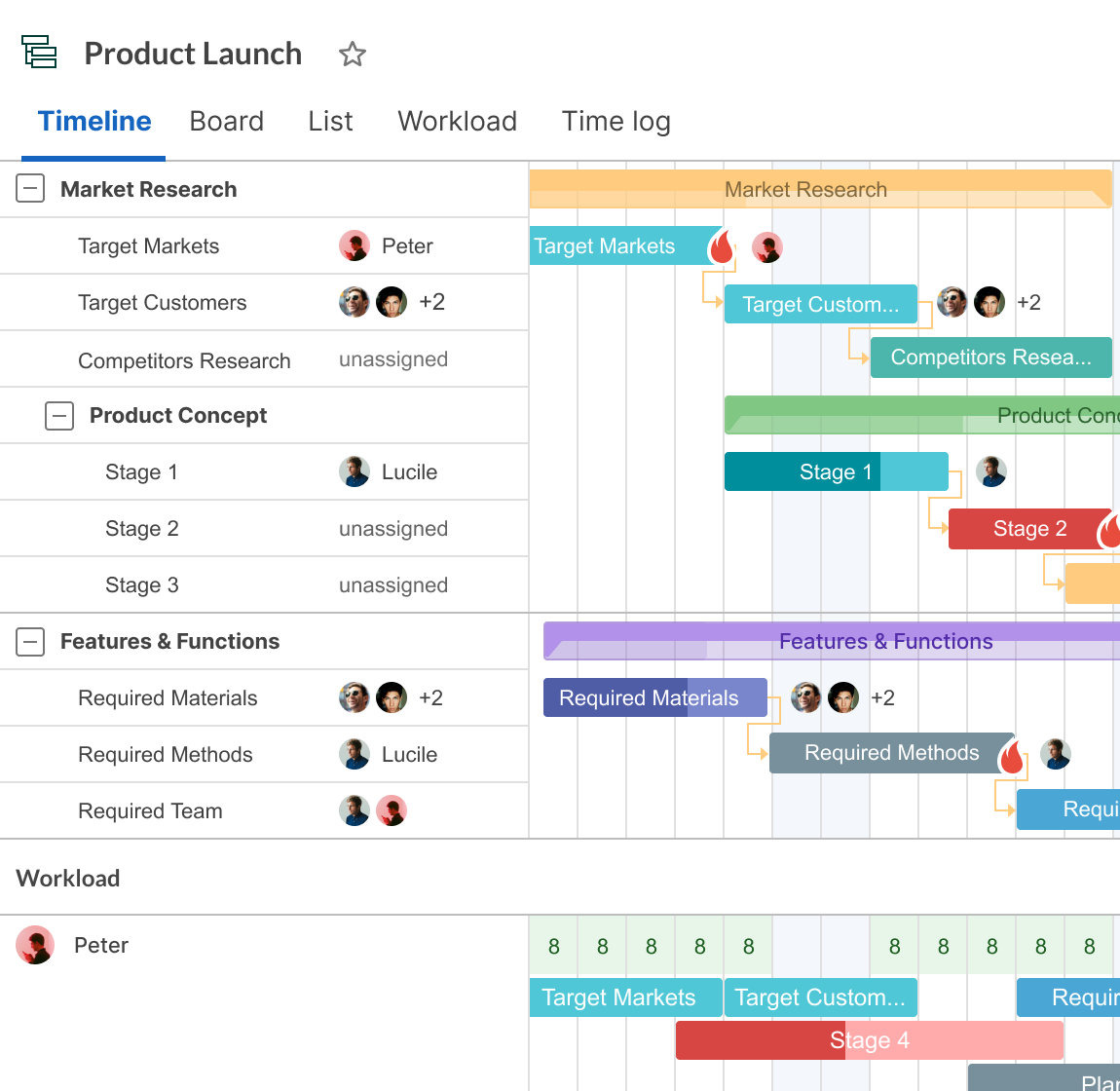 See all the changes in real-time
If you work with your project in online project management software, its real-time data synchronization will always keep all the project participants updated on the course of plan execution and let everyone track the current state of the project.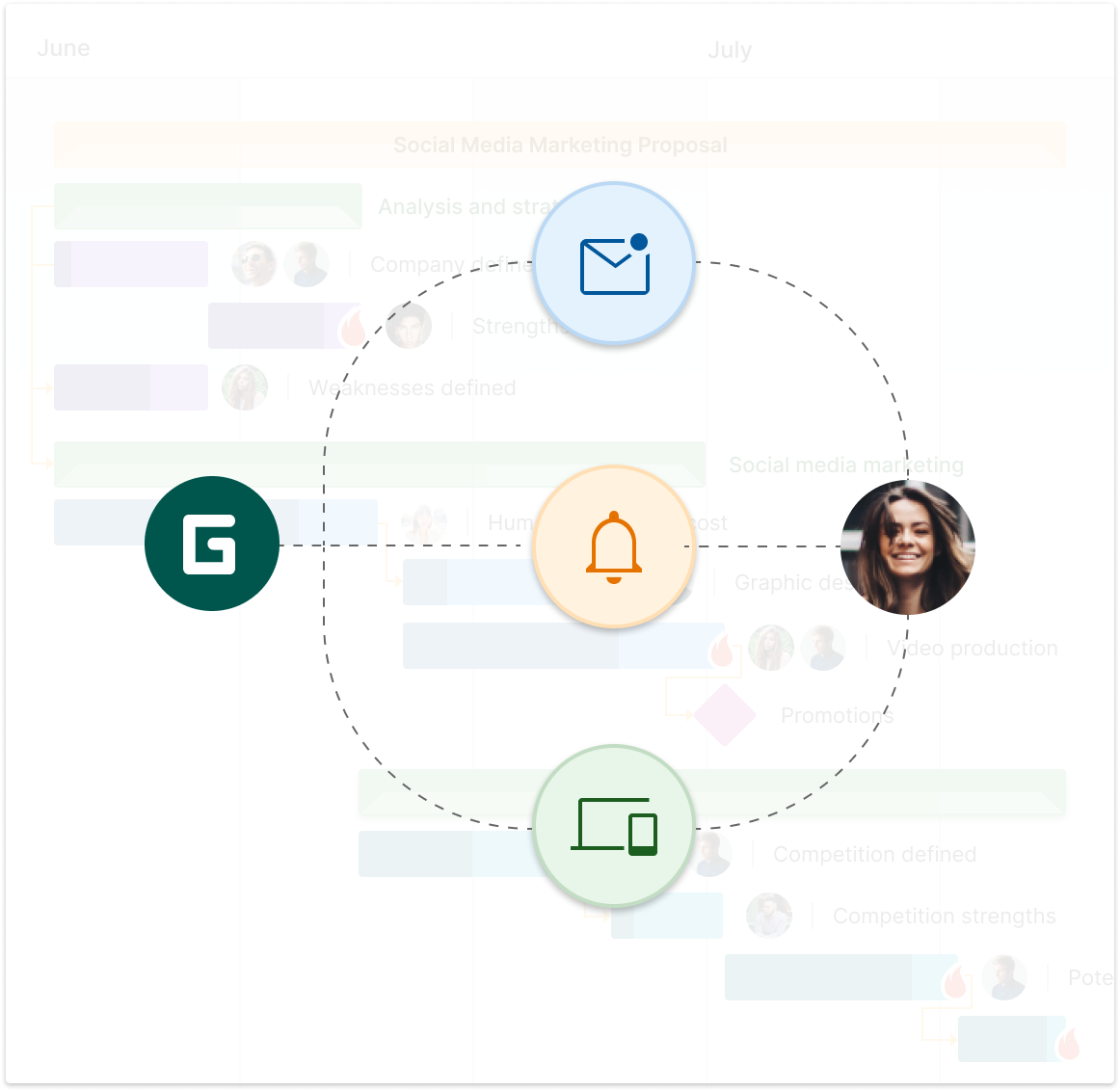 Collaborate with the team
You can add comments and specify details for particular tasks for the team members in charge and attach files to the tasks from the plan. Modern project management solutions will also provide for immediate notifications on other participant's actions and project-related updates.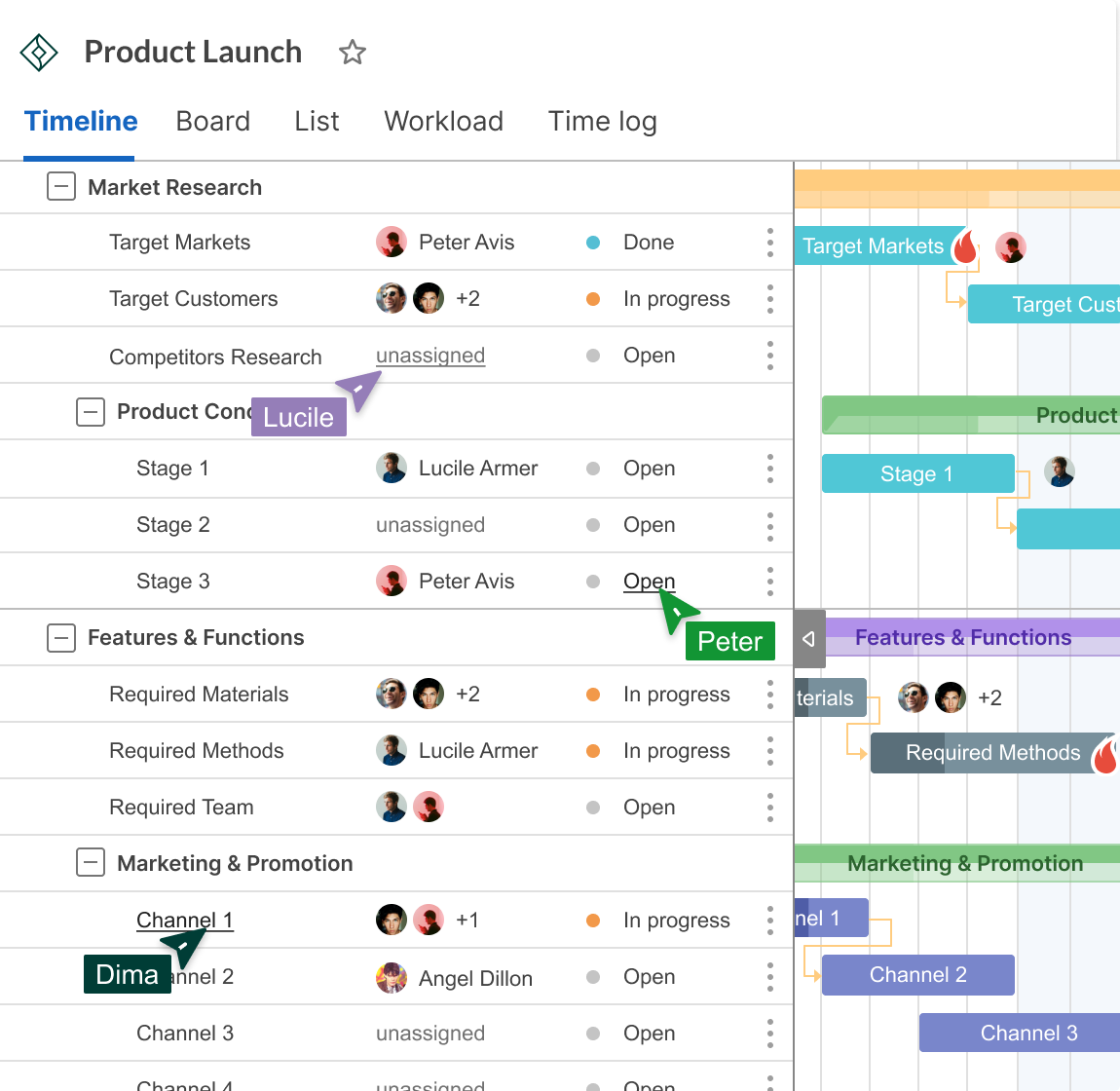 Another benefit of having a project plan is that you can easily share it or any part of it. It is particularly simple if you use a project management tool. That way you may share your plans with stakeholders, clients, and anyone else through Public URL in a static or dynamic form or export your SEO project and print it in a moment.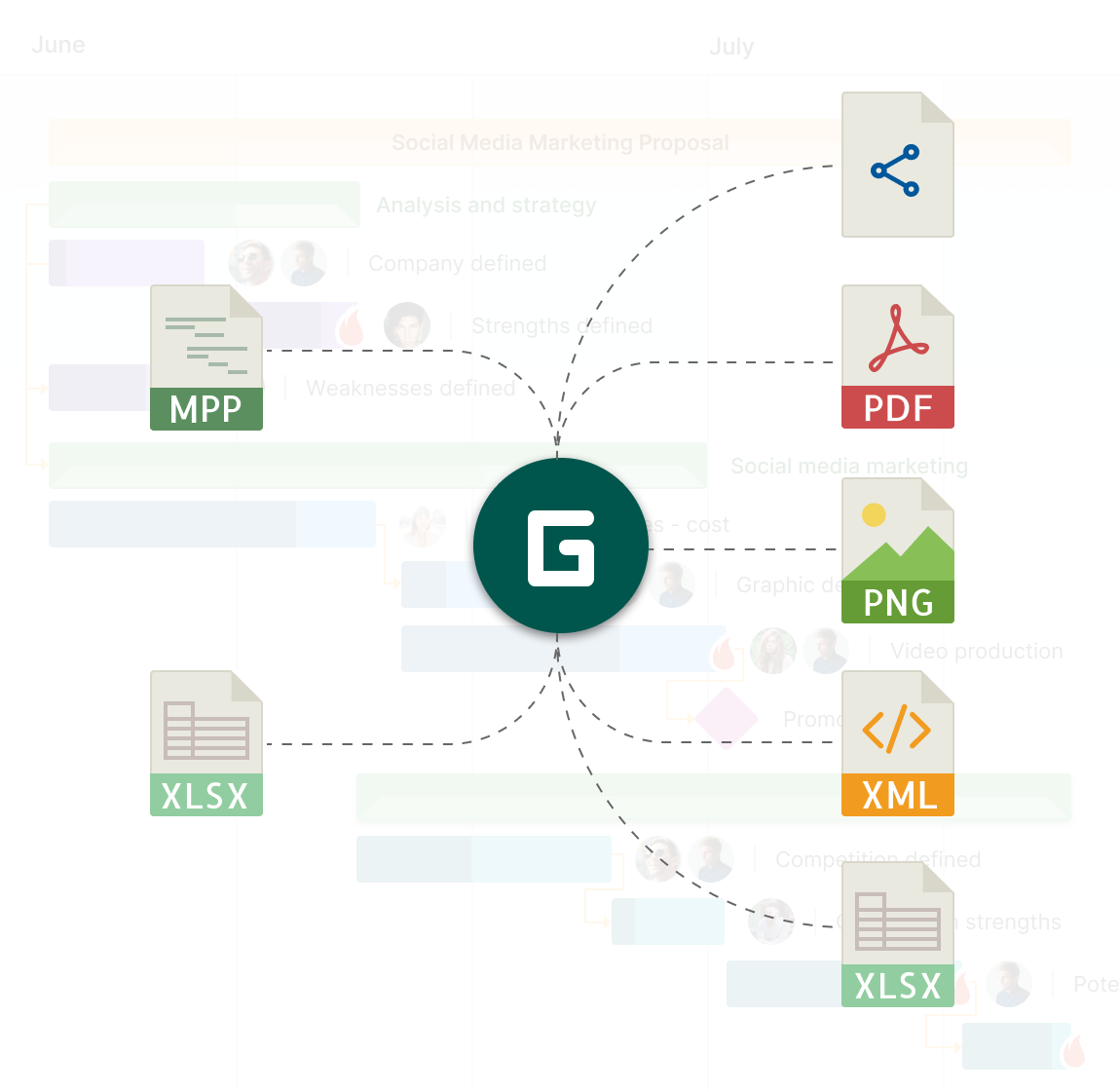 Best SEO project management software
SEO workflow and task management tools
GanttPRO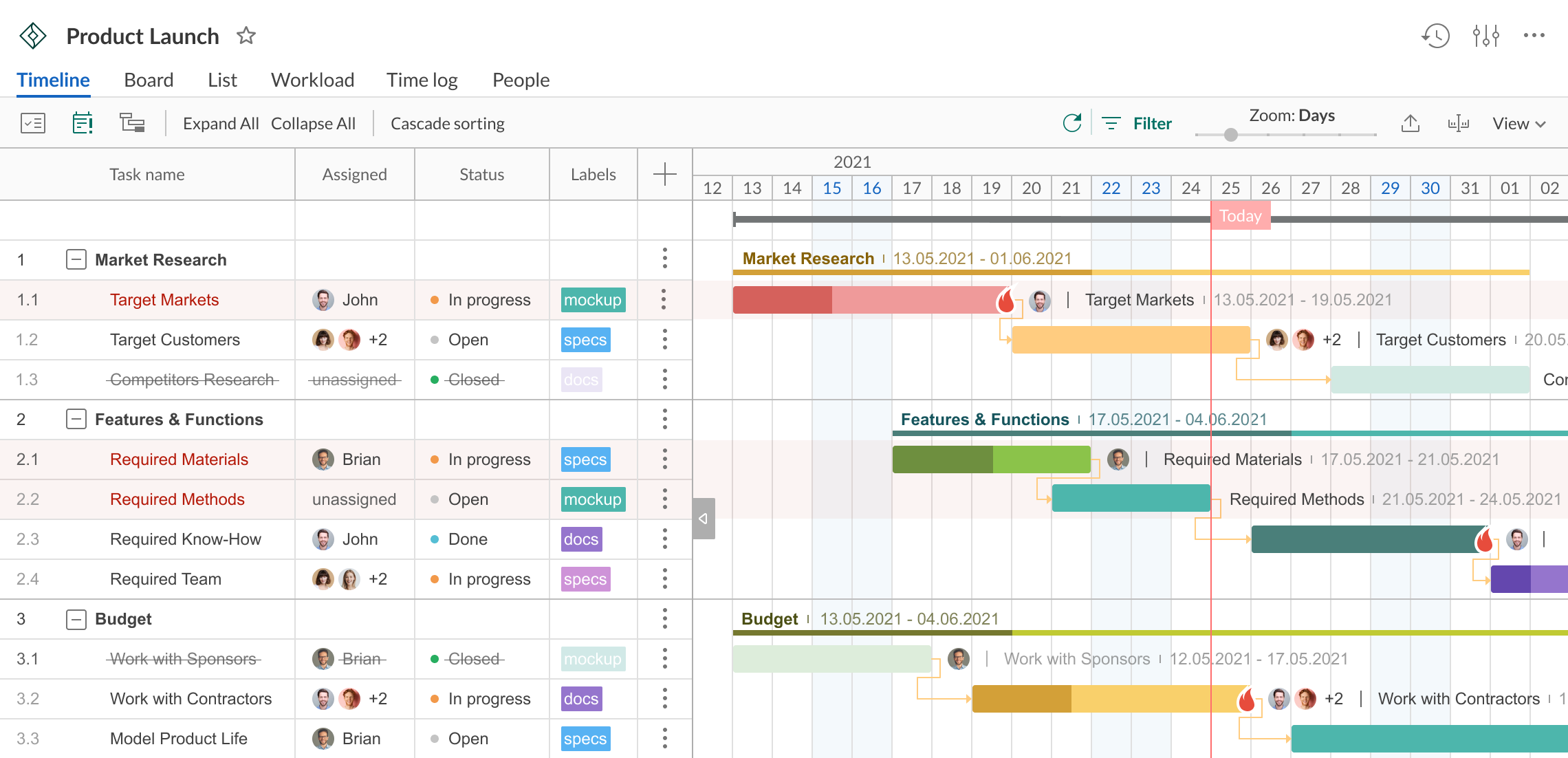 GanttPRO, the professional project management software, will be a great assistant from the moment you start planning your SEO project to its development and fulfillment. There you can find all the essential features for smooth and effortless planning.
The tool provides basic functionality that allows creating and assigning tasks, setting dates, milestones, and dependencies. Visually appealing and easy-to-understand Gantt charts will be of use to follow the progress, create a WBS, complete tasks on time, and always have a clear understanding of what's going on in the project.
Regarding project implementation, there are elaborate features that significantly facilitate team, time, and task management, and improve the workflow. Besides, the tool contains advanced features to manage costs and budgets. And what is also relevant for an SEO project with participants from different areas, this Gantt diagram and WBS chart creator stands out with its user-friendly, yet robust options for team collaboration.
Last, but not least, there are many features that help manage the resources involved in a project.
MS Project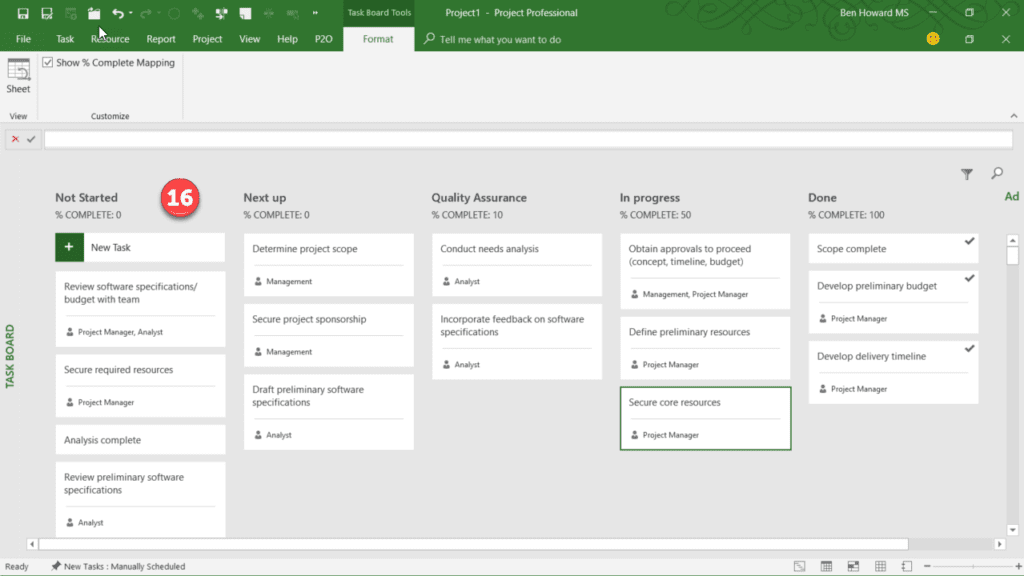 Microsoft Project is a well-known powerful project management solution with a great deal of options and features. There you can work on your project plan, create and assign tasks, and set their deadlines. The tool also provides its users with a complex resource management system. If you want to perform a budget analysis of your SEO project, MS Project will cover you in this as well.
Thanks to well-developed reporting systems, timeline view, and dashboards, it will be easy to follow the progress and accomplish project objectives. One of the points that can be of concern for some users, is that considering the complexity of this software, it can be difficult to learn how to use it and to become a pro in it. So much so that it can require intensive training and a lot of invested time.
However, you can always find and switch to easy-to-use MS Project alternatives.
Trello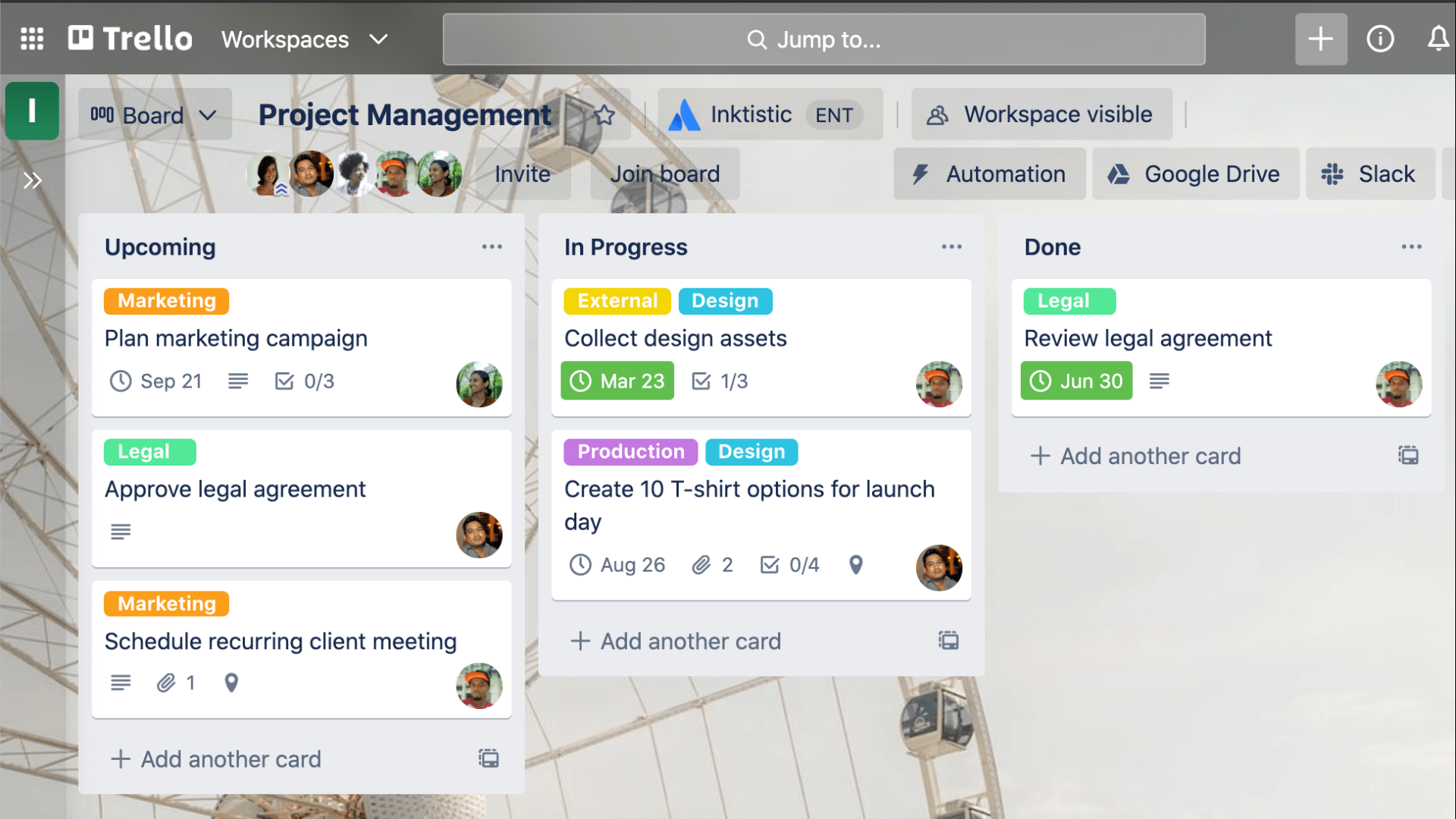 This tool embraces a multiplicity of project management and collaboration functions. You can enjoy easy workflow organization using Trello's distinctive Board&Card system. With the advanced collaboration system, it is possible to keep everyone engaged in the project's realization and be sure that everyone is on the same page.  
Indeed, Trello will be a good SEO task manager as it provides all the essential options to work on tasks, discuss them in real-time, follow their status and completion, and monitor performance. 
Trello is a great option if you want to plan and organize your SEO project visually and do not want to spend loads of time trying to figure out how to use a project management tool. 
SEO tools
Google search console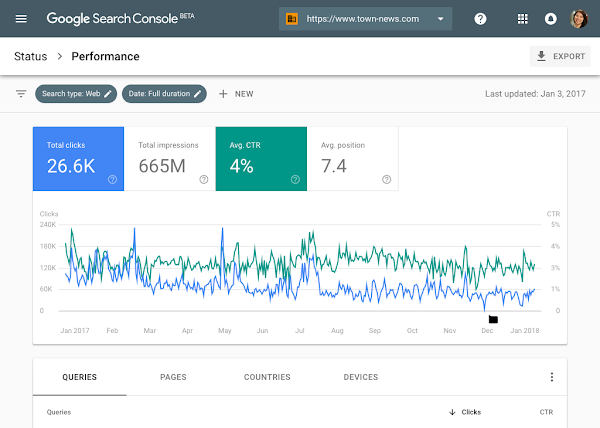 Google search console is a free tool that helps website owners to track how they are performing on Google Search. The tool provides reports with the keywords that the website and its pages rank for, shows what users are doing on the website – total clicks, total impressions, average CTR (click-through rate), and average position. You can also see where each page of the website ranks for specific keywords. 
Based on that information, it becomes possible to improve search position and bring more relevant traffic to the websites.
Google Analytics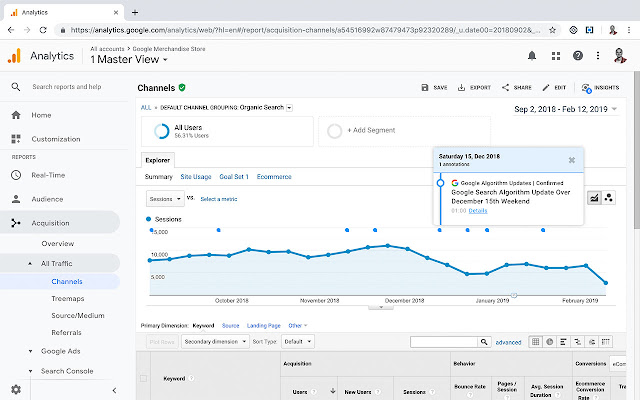 Google Analytics is a tool that performs website traffic analysis and provides real-time statistics and analysis of user interaction with the website. With the help of Google analytics, experts can analyze sources of traffic, track designated goals, see patterns and trends in user behavior and get much more valuable information about website visitors. The usefulness of all this data for SEO is that it can be used for website performance optimization.
Ahrefs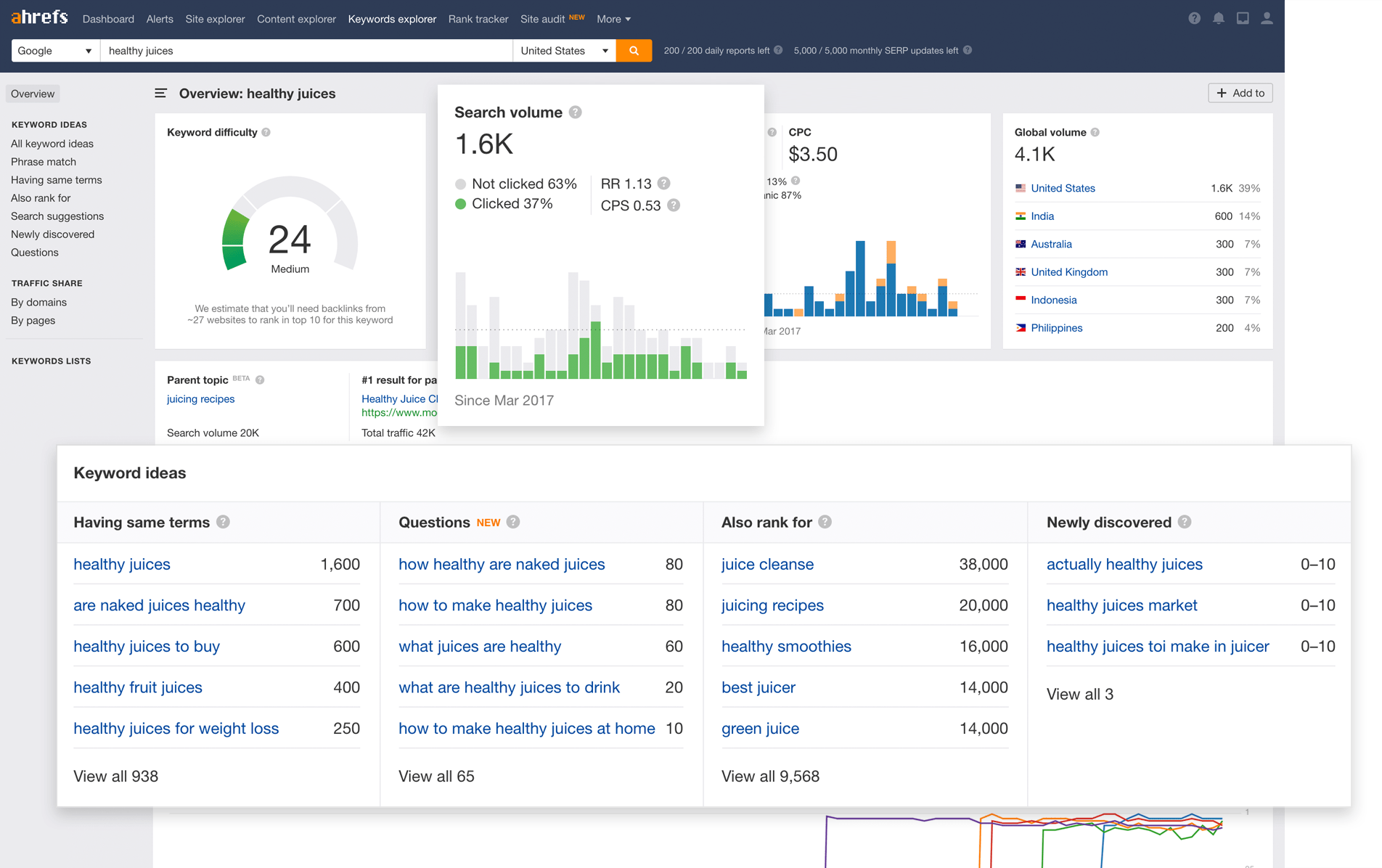 Ahrefs is a tool that may be used to work with backlinks and undertake SEO analysis. 
With its Site Explorer section, you can review a website's backlinks profile and see competitors; explore the most profitable keywords for organic and paid search. You can also find relevant keyword ideas and traffic estimations in the Keywords Explorer section and most shared content in the Content Explorer. Another important section is Site Audit that analyses the website for common SEO issues and controls SEO state over time. 
Semrush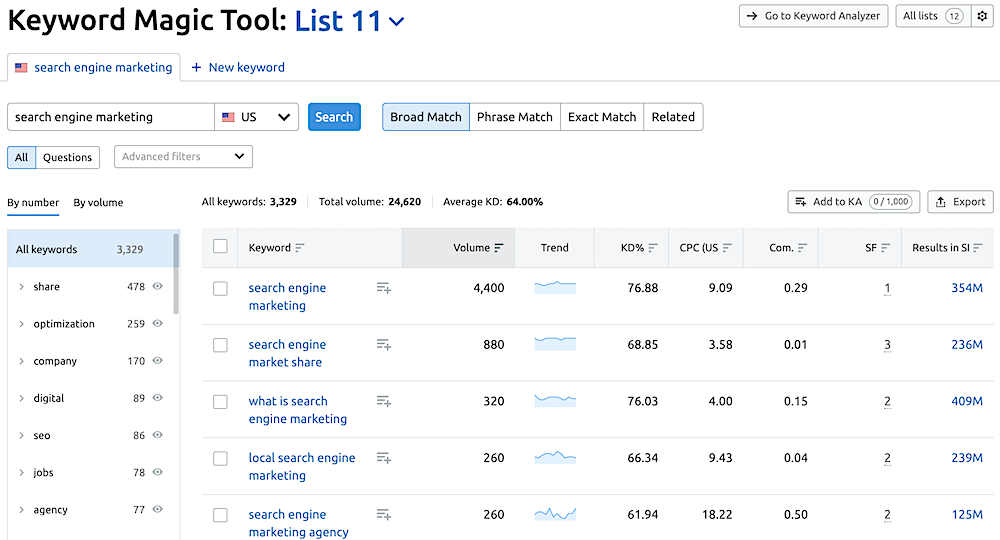 Semrush is an easy-to-use tool that will help you to rate higher in search rankings by providing you with all the relevant data.  
Within the most important possibilities are the ones regarding site auditing to improve technical and On-Page SEO, domain analysis, link building that helps in outreach and backlink tracking. In this app, you can also find some data that may be useful for PPC campaigns and explore keywords.
Communication/collaboration tools
Slack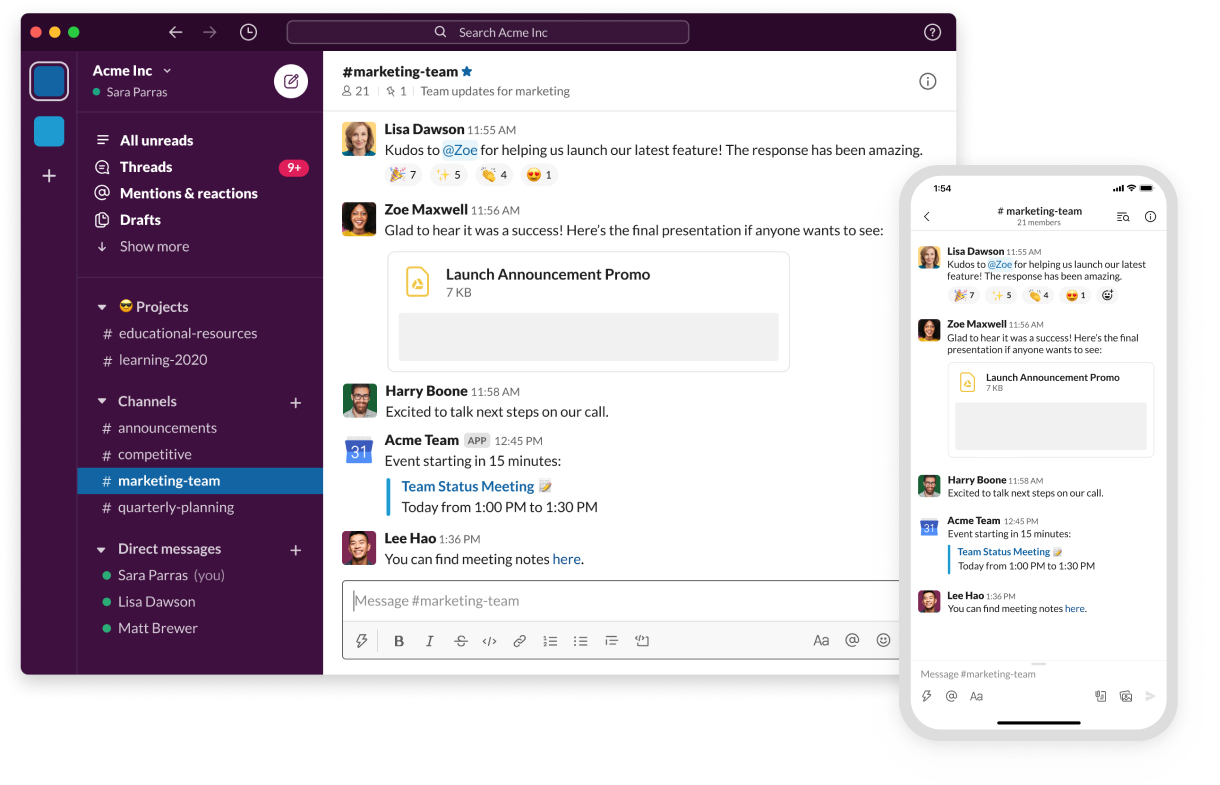 Slack is an app for corporate communication. There you have Channels to collaborate with teammates and find information regarding specific projects, topics, or teams. The tool also provides a variety of messaging options that facilitate communication between team members and increase coordination between them.
You can send messages, edit them, attach files and mention people there. The Navigation bar will let you track down any conversation and search for information from chats.
Telegram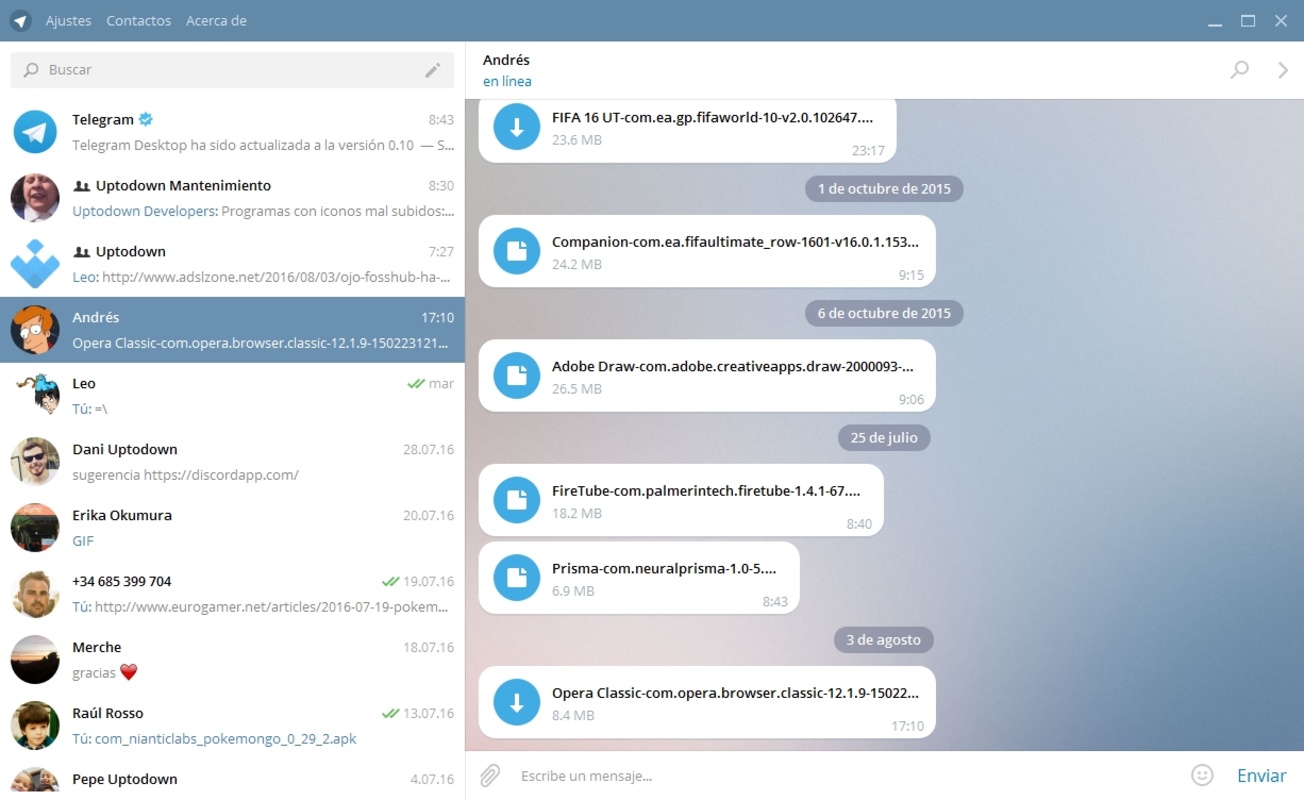 This cloud-based messaging app has been recently growing in popularity. It's easy to install and use. You can also join channels, have one-to-one chats there, group conversations and voice or video calls, exchange media and files.
There's also an option to arrange secret chats where every message will have an expiration time and disappear from the conversation after that time. On top of everything, Telegram claims to provide its users with two layers of secure encryption, which ensures the highest level of security for your activities there.
Skype

The majority of users will know this tool. So, let's just remind you that this is another good tried-and-true tool for communication and project collaboration. It offers audio and video calls, messaging, and screen sharing options. It is also possible to record the calls and use live subtitles on Skype.
Zoom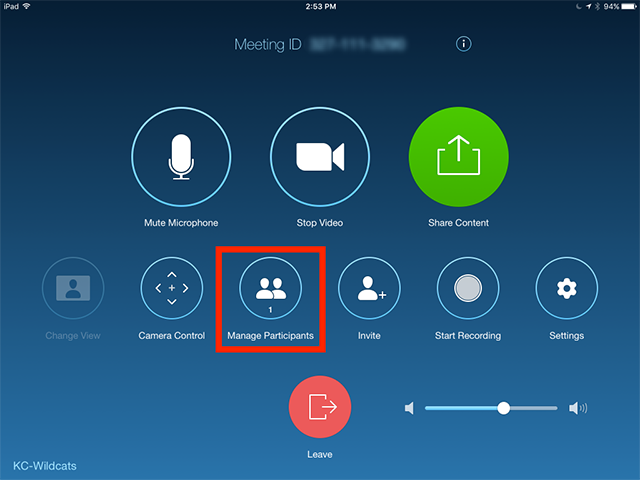 This video and web conferencing software allows the team members to easily meet online from anywhere anytime.
It is possible to gather up to 500 people online in one place. And if it gets too busy, the participants can just switch to breakout rooms for small-group collaboration. What is also of the essence for project collaboration, is that there's an option in Zoom to share content and screen, carry out presentations, and schedule meetings ahead of time that will be automatically included in your calendar.
SEO file managers
Google drive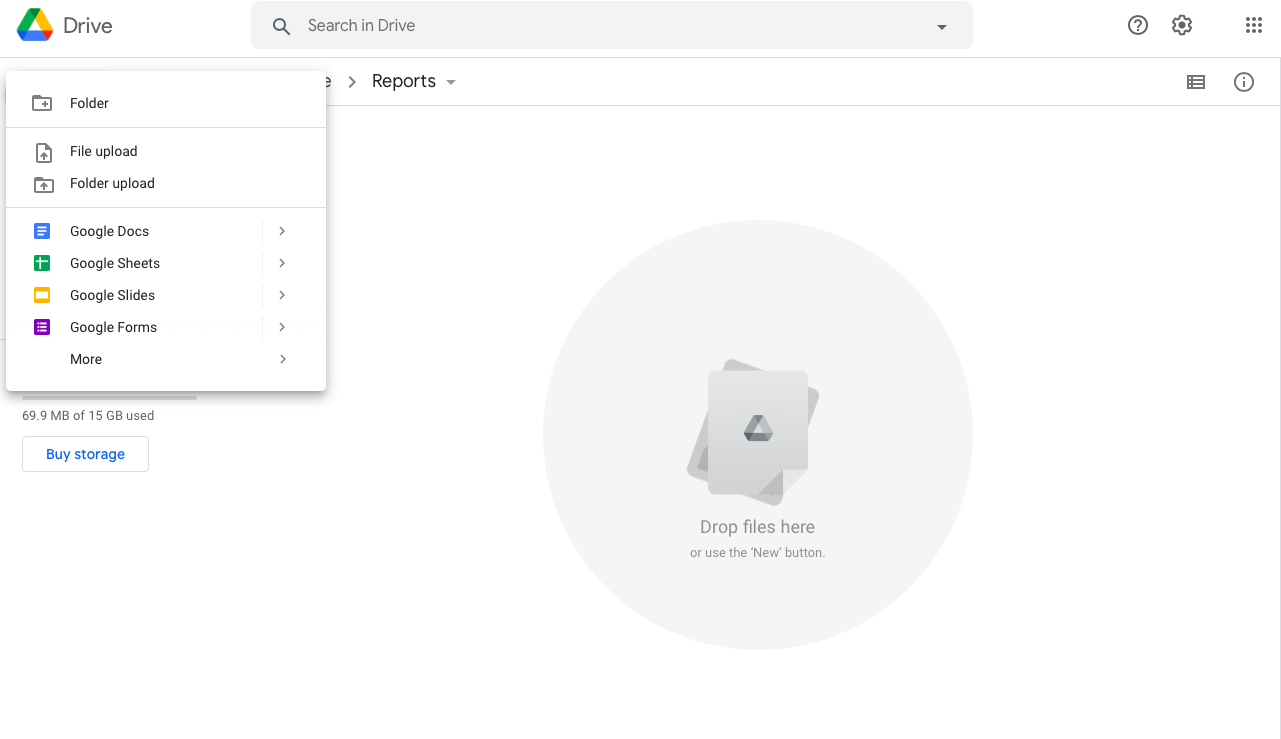 Google Drive is one of the most prominent online data-sharing applications. If there is a need to store online documents, images, tables, or any other digital files, this app is among the best options. Sharing is extremely easy and fast through Google Drive. And it's not only about sharing, you will also be able to access your files from anywhere.
OneDrive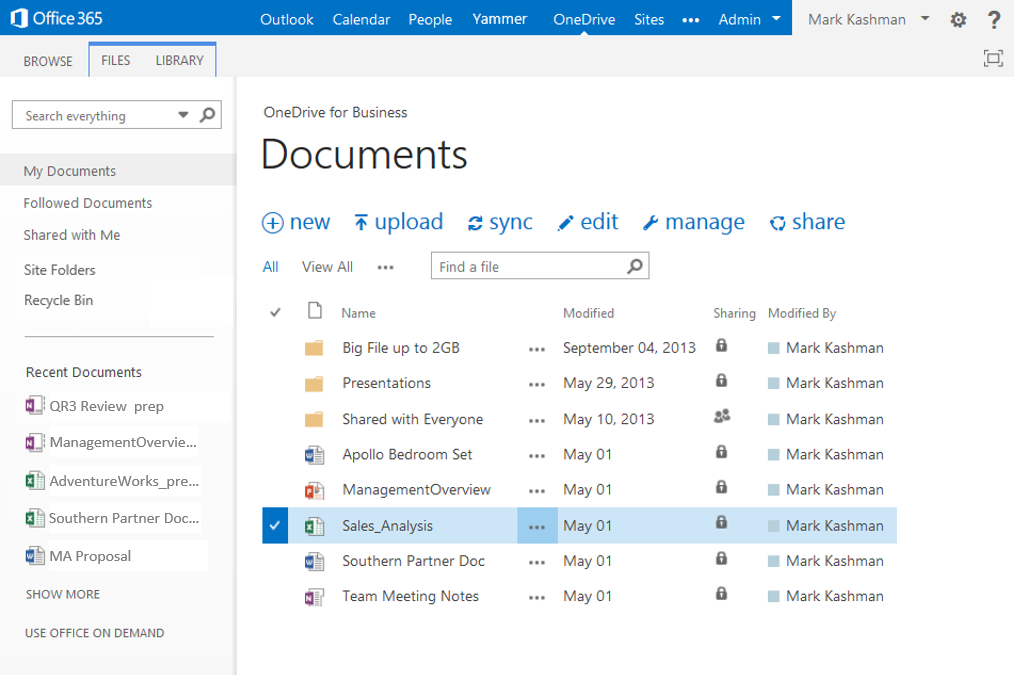 This Microsoft tool lets its users share images, files, and also folders with anyone they want. The process is similar to Google Drive. All you need to do is send a link – that's it. If you are worried about security issues, you can set expiration dates for shared documents.
With OneDrive, it is also possible to arrange an online collaboration with staff members in Word, Excel, PowerPoint, as well as OneNote from any kind of device.
SEO document manager
Google Docs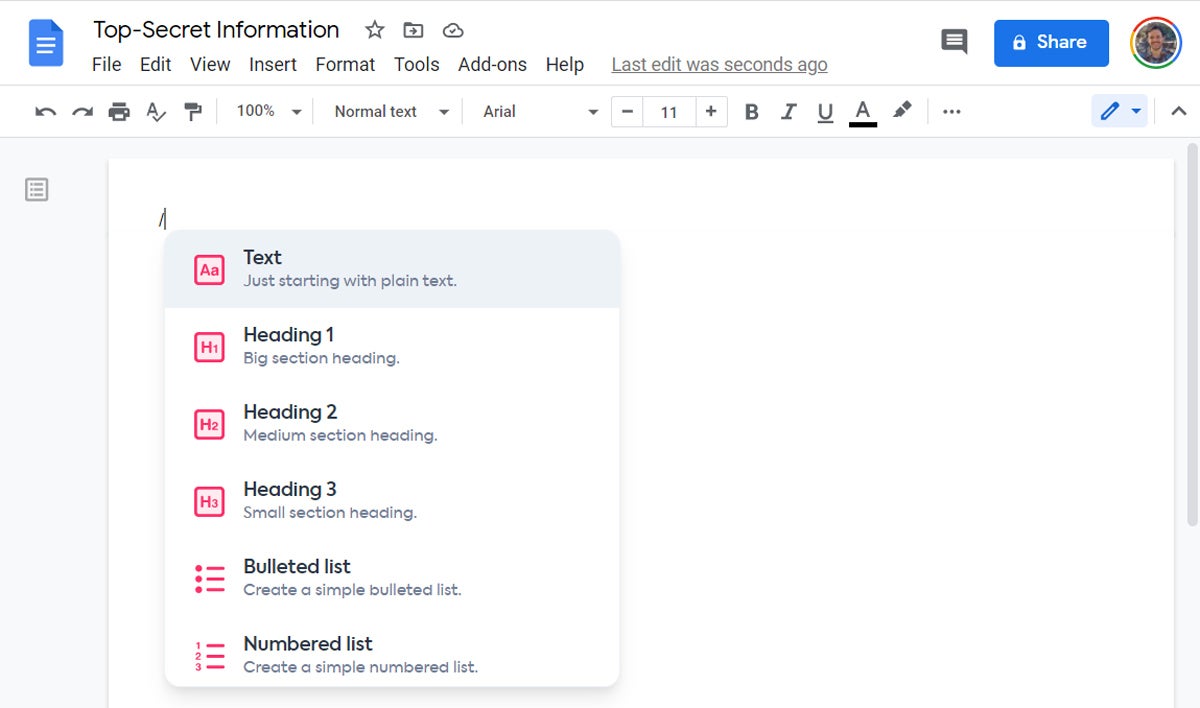 With Google Docs you can develop and also modify documents from any place. There are great cooperation functions that make all document-related work a breeze. You can comment and answer comments, suggest edits, and see the history of changes.
Google Docs provides dozens of templates and add-ons. And it's very intuitive: you just need to log in and start working on your documents.
Microsoft Office 365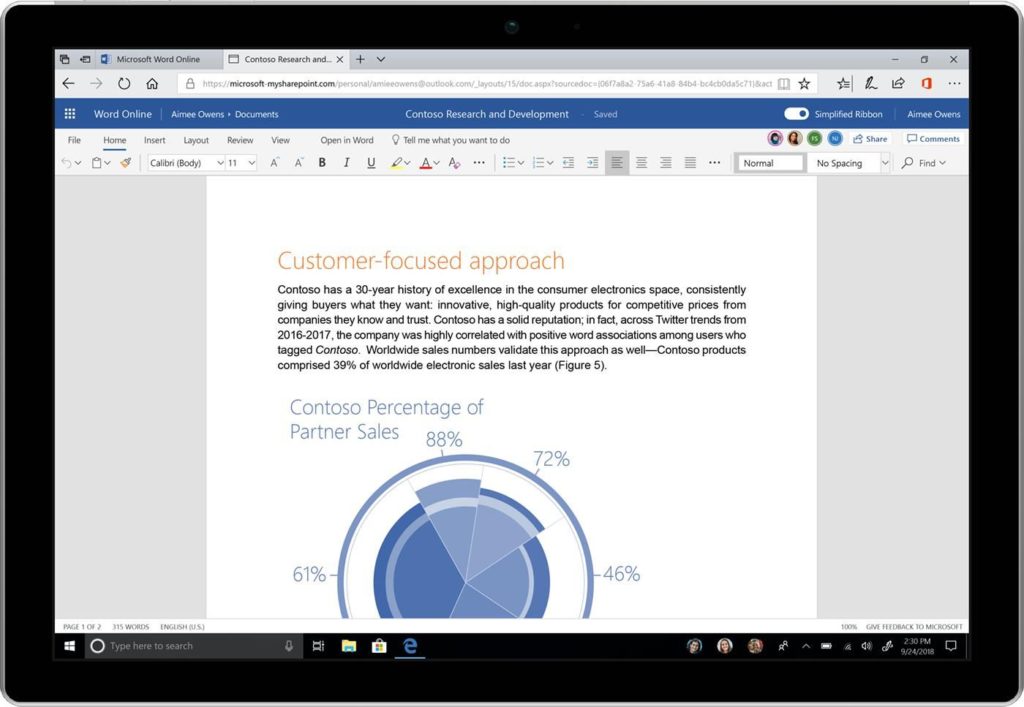 Most of us deal with document-related work in an offline Office suite that additionally offers Excel, PowerPoint, and other applications. Microsoft Office 365 is an online version that allows for collaboration from any place. 
You can edit files online while working together with your team, share documents, invite other people, and set access permissions. It is very easy to keep and also work with your documents in this app.
To recap 
The use of project management skills, tools, and techniques in SEO activities will enable coordinated, coherent, and effective implementation of an SEO project, and play a decisive role in project success.
Planning is the backbone of any project. Thus, it is necessary to have a well-elaborated plan of SEO activities, simply because it makes the process easier and more efficient.  
With an SEO project plan, you will easily manage tasks and deadlines, follow the progress, engage with the team, and do many other things. 
Just make sure to follow the general steps to develop your plan and make use of appropriate professional software that will exponentially improve the results.