Your 2023 Guide to Project Timelines: Examples and Tools to Implement Them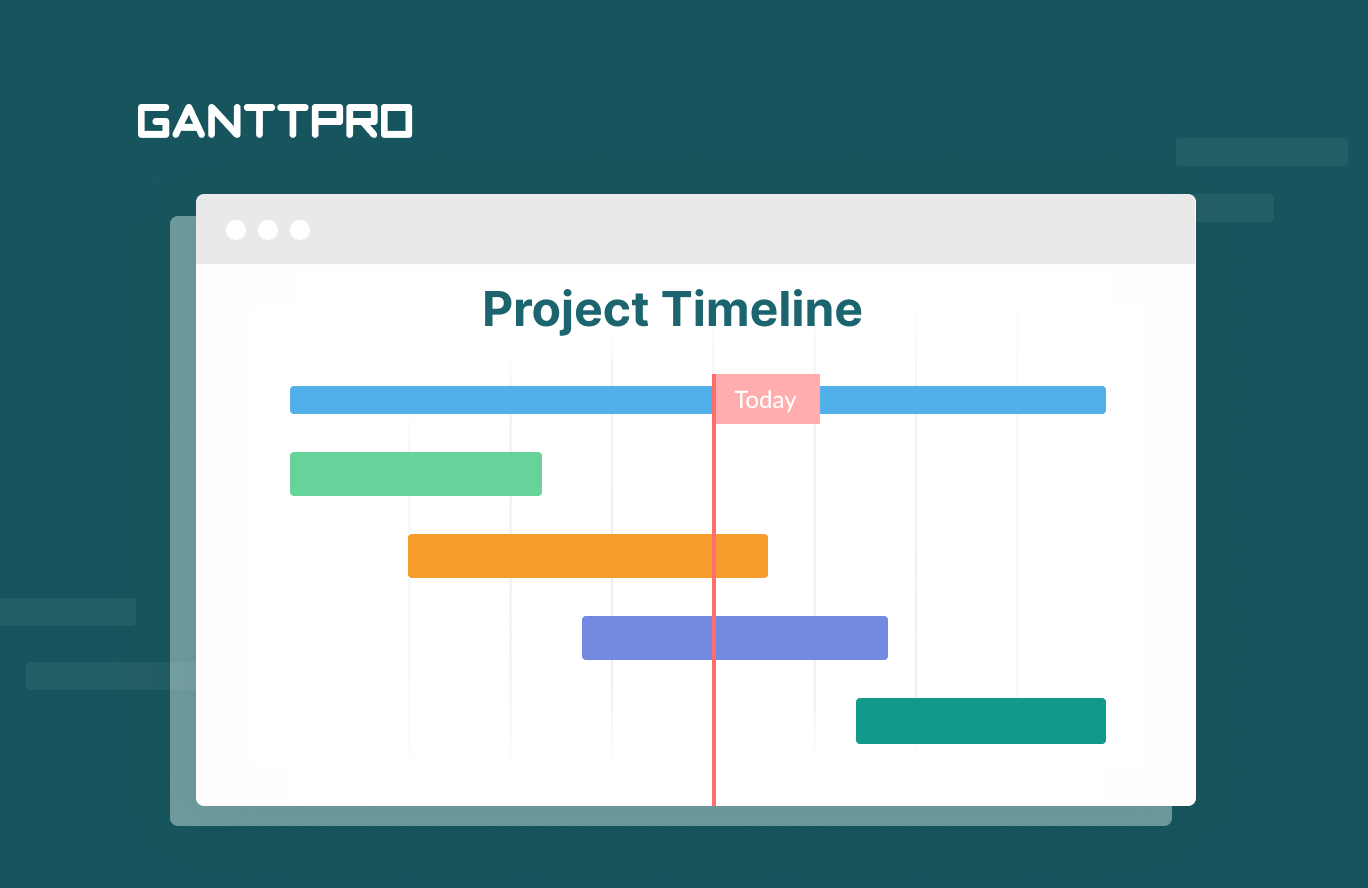 Audio version:
Whether your project is plain or complex, you need a handy and functional timeline for high-level planning and scheduling.
A project timeline ensures that your project is transparent and well-planned. It helps managers to anticipate bottlenecks and streamline workflows.
Wondering how you create an effective project timeline? This post will help you get the basics about this subject and explore some vivid examples and relevant tools to create a stunning timeline.
Contents:
What is a project timeline?
A project timeline is a chronological order of events. In most cases, it is a line with dates, events, or important actions that give teams an understanding of their work at a glance, keeping everyone aligned at every stage.
It is crucial to have enough professional skills to build an accurate timeline. It shows what phases are already in the past, what is in progress, and what is supposed to be finished. It means it helps to be on projects' tracks.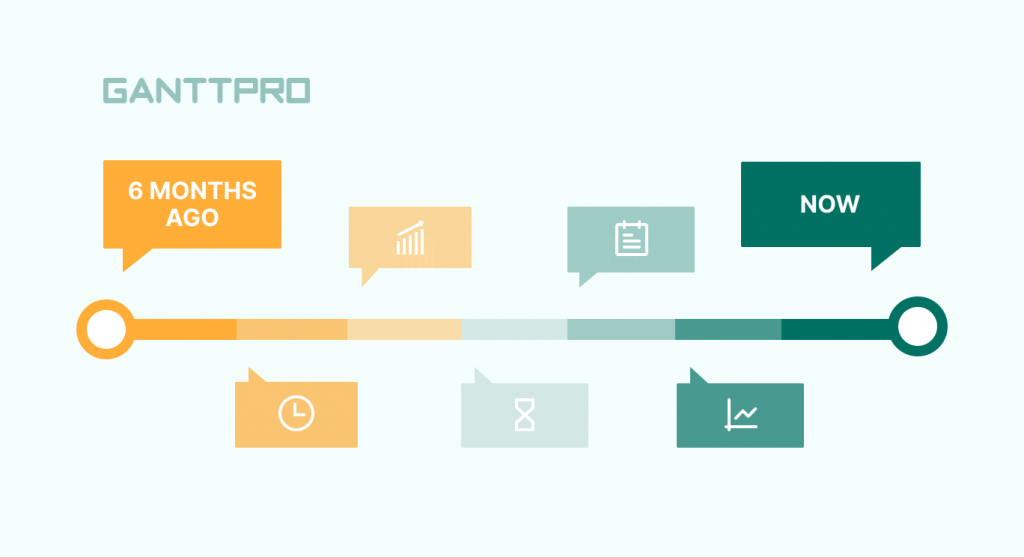 Project timeline elements
According to your requirements and preferences, timelines can have multiple elements. However, there are typical components they should include in any case:
Tasks that are to be accomplished.

Starting and ending dates of tasks.

Duration of tasks.
To save you from the theory overload, we are moving to study a project timeline in practice.
Project timeline examples
Timelines provide many benefits to project teams, assisting them in organizing tasks, showing when work should start, and displaying deadlines and dependencies.
One of the most reliable tools for creating a project timeline is a Gantt chart. Its core advantage lies in its simplicity, as you can see task dependencies and the current progress of your work at one single glance.
Below is a sketchy example of a Gantt chart timeline.

However, these timelines can also be designed with the help of a horizontal chart, vertical chart, PERT diagram, Excel table, and other tools and approaches.
Below is a closer look at project timeline examples that are built based on a Gantt chart. Look how well these timetables adapt to 5 fields where planning is crucial for the success of any undertaking.
Project timeline example for product development
You can somehow convince stakeholders to approve and support your idea. However, without a solid plan for each stage, things can fall quite easily.
A product launch plan timeline demonstrates the work required in each phase, from initial planning to product launching. It also reflects essential milestones.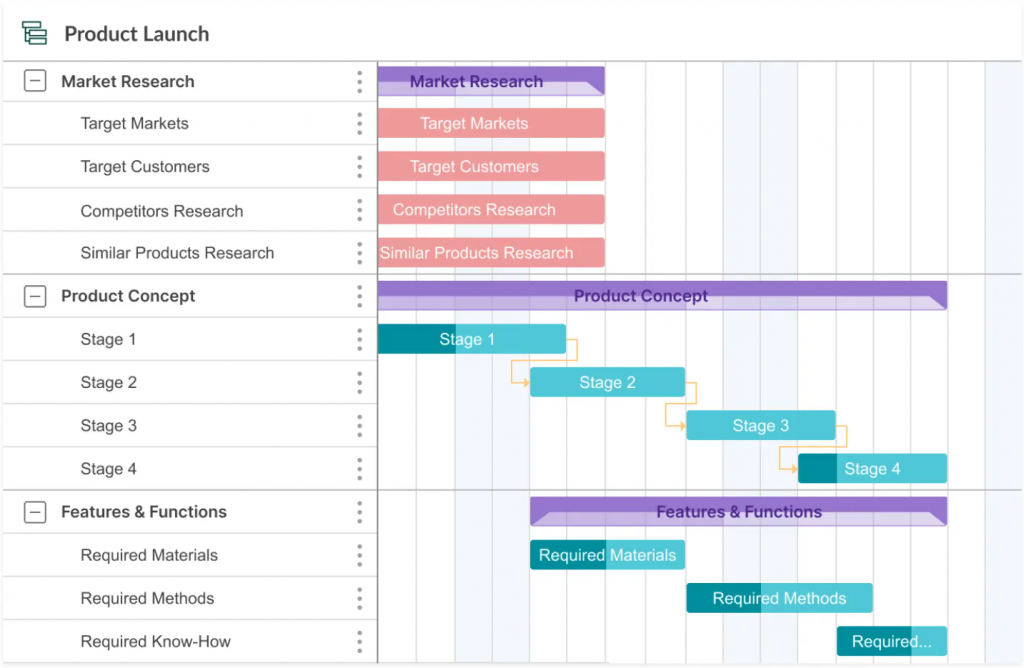 Project timeline example for construction
Another project plan timeline example relates to the construction industry.
Construction projects are typically the most complex ventures because they integrate so many specific tasks and subtasks. Therefore, most scheduling tools for this niche tend to be overly complicated and sophisticated.
Here's how a high-level construction timeline example may look like.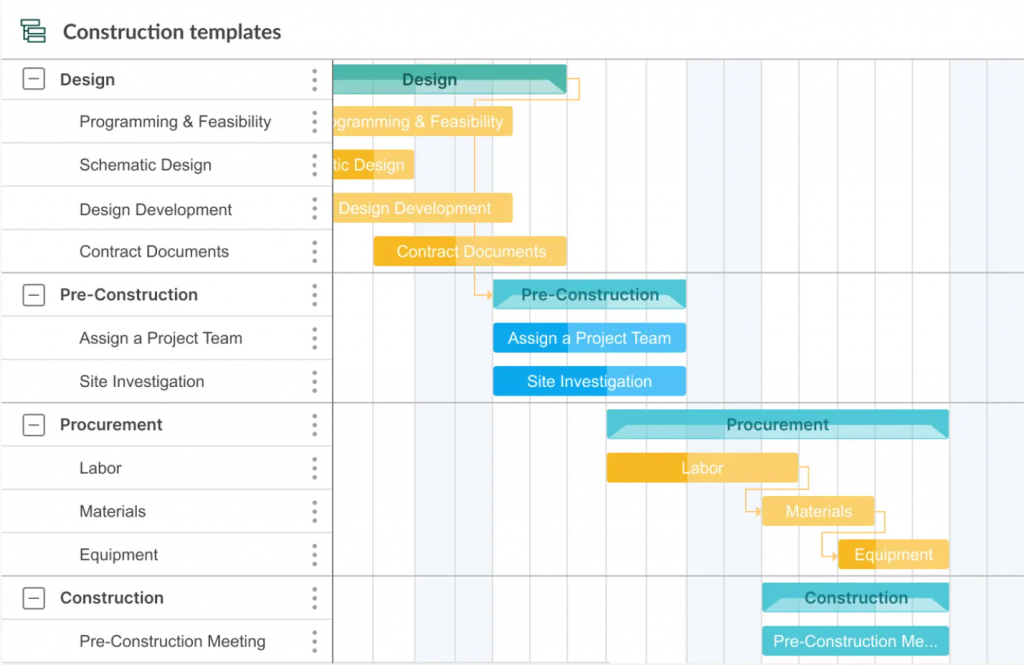 Project timeline example for marketing
This project management timeline example may showcase tracking the customer's journey from research to purchase.
A marketing timeline serves to navigate and map this process by organizing tasks and milestones logically and under the phase of the process where they belong.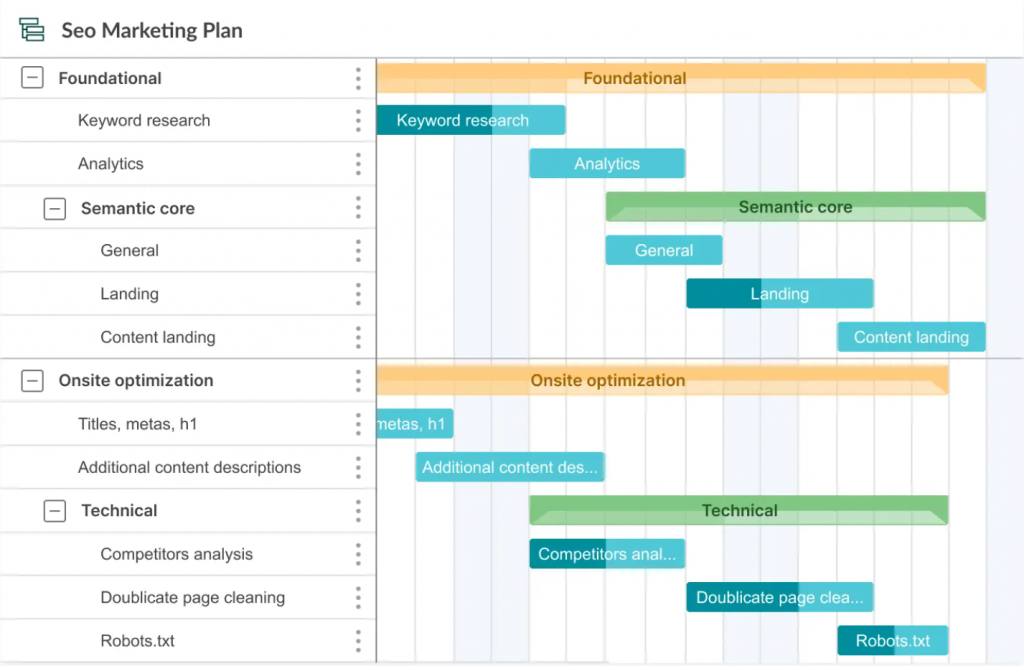 Project timeline example for web design
A simple project timeline example for the web design area can include research for the main layout, concept generation, content presentation, multimedia assets, prototypes, bug reports, finalizing, etc.
Here's how a web design project plan timeline may look like: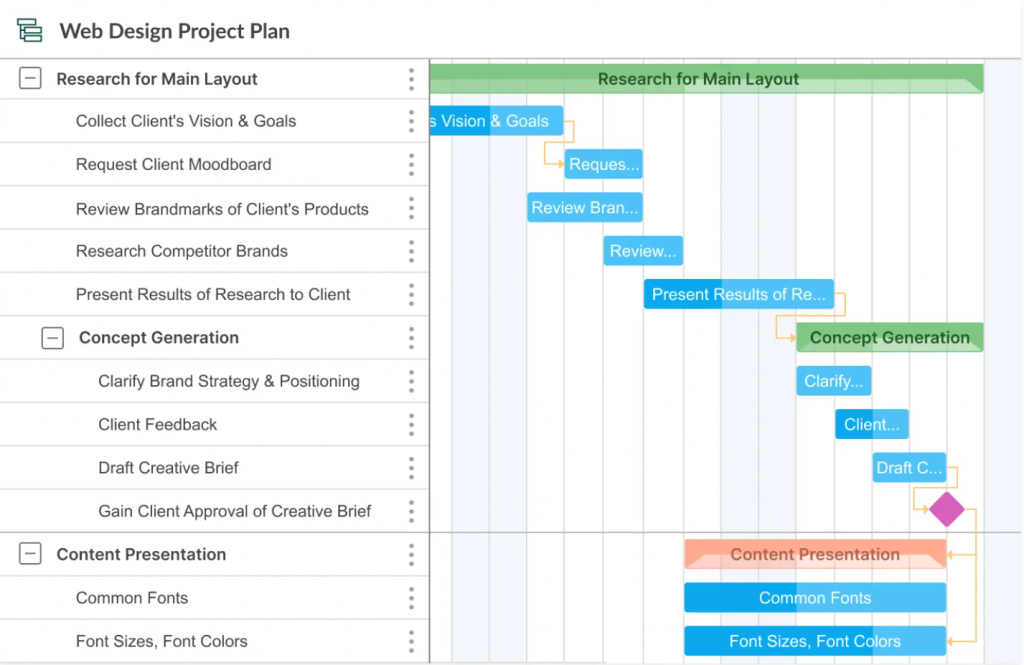 Project timeline example for event planning
Any event is also a project, no matter if it is formal or not. A well-designed timetable will be the key to successful project implementation. It can be a seminar, conference, corporate meeting, trade show, or even your wedding.
Here's the example of an event planning project timeline: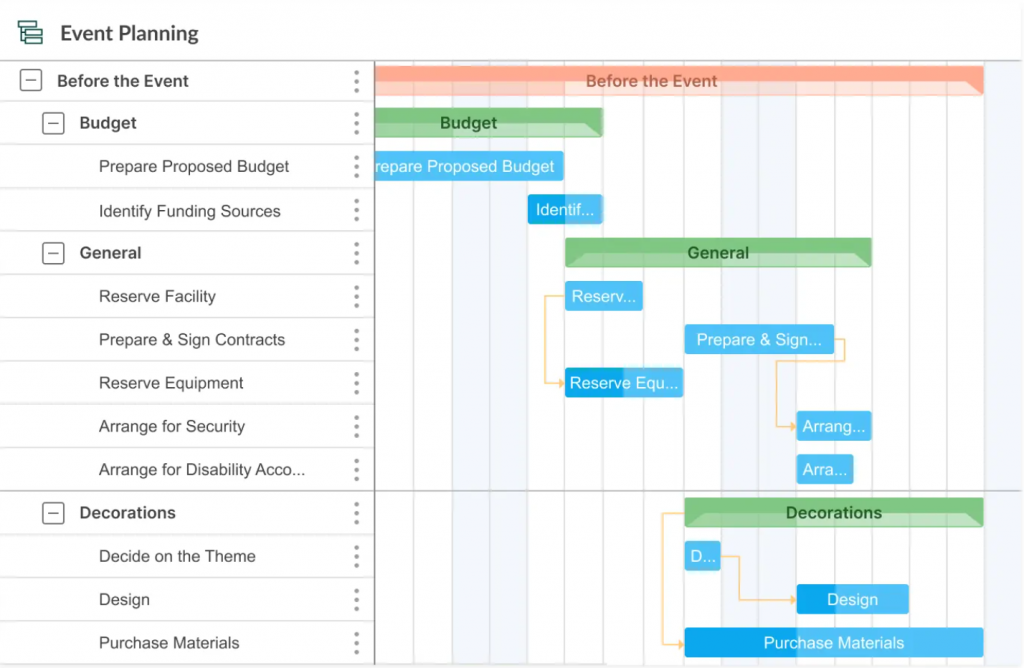 How to create a project timeline in 9 steps
Now that you have a better understanding of one of the most demanded PM tools, it is time to look at how to create a project timeline step by step.
You don't have to be a very experienced manager or technically savvy professional to do this.
It's possible to build a timetable even working remotely away from your colleagues. And this is an important option, as ​remote work is getting high on the list of predictions for the future of PM.
So, let's clarify how to create a timeline for your business needs without extra pain.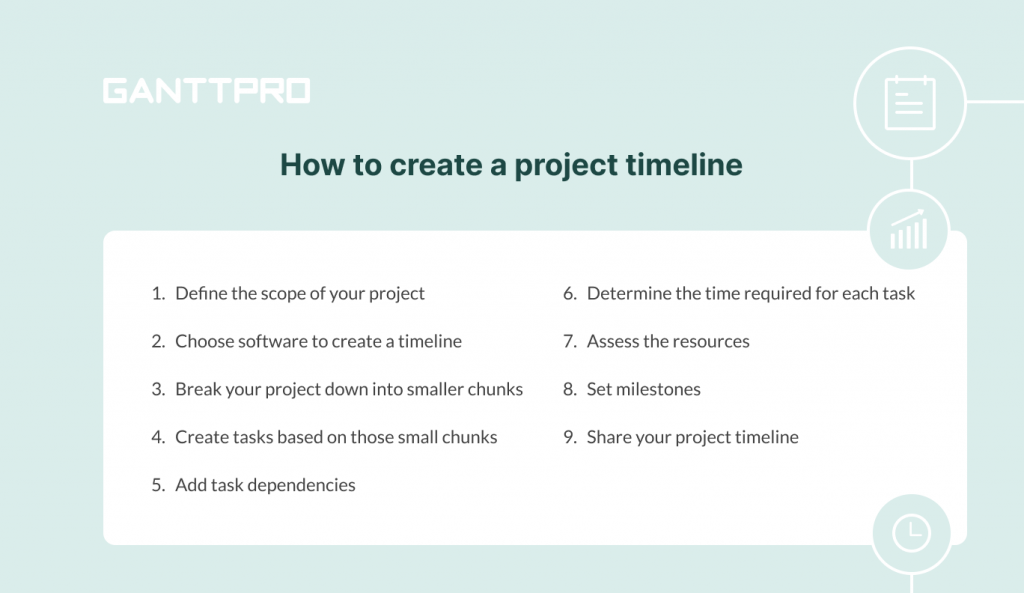 1. Define the scope of your project
Any project begins with a brief or a plan. Managers need to take good care of these foundations and understand the scope as accurately as possible. In general, it should sum up the main goals and objectives.
2. Choose appropriate software
After planning your high-level timeline, you will need to put it together in a logical and adaptable way.
It is often easier said than done. Therefore try to choose a professional PM planning tool in advance.
3. Break your project down into smaller chunks
Projects always contain many moving pieces and constituent parts. This step is about recognizing which smaller pieces make up the big statement.
4. Create tasks based on those small chunks
At this stage, you should dig deeper into the timeline to get an idea of how to form tasks that will make up the sub-deliverables and help you plan the following steps.
5. Add task dependencies
Some tasks cannot begin until others have been completed.
Task dependencies mean that the project has a definite order. Luckily, there are robust planning and management tools that can help to turn this headache into a smooth process.
6. Determine the time required for each task
You should have enough experience and skills to create accurate estimations for all tasks. As you space out your tasks on a horizontal line, you will see that you can naturally develop an estimate for how long a project might take.
7. Assess the resources
Project managers should be able to take the abilities and preferences of their team into account to improve creating more accurate timelines. It is not easy to assess all the resources, but it will simplify the upcoming efforts.
8. Set milestones
This step is crucial as it means your team can get the feedback far before the final deadline. It is recommended to place essential project milestones regularly and based on certain key moments, like completing a large task.
9. Share your timeline
Many PM tools allow sharing timelines with all stakeholders. It enables them to review, discuss, and approve files in one place simultaneously. This transparency will lead to receiving feedback much faster that will streamline the entire process.
Feel free to follow and apply all the steps described above when you want to create a truly stunning timeline.
Now let's get back to choosing an appropriate timeline tool because many things depend on it in the overall success of the project.
Project timeline software
The role of online management tools, like digitalization in general, continues to grow. No coincidence that this growth is called one of the current trends in project management.
When choosing an appropriate project timeline maker, you will also find so many reliable software solutions on the market.
What criteria should be considered? What do you need to pay attention to?
Here is a closer look at three excellent timeline project management software worth your favor.
1. GanttPRO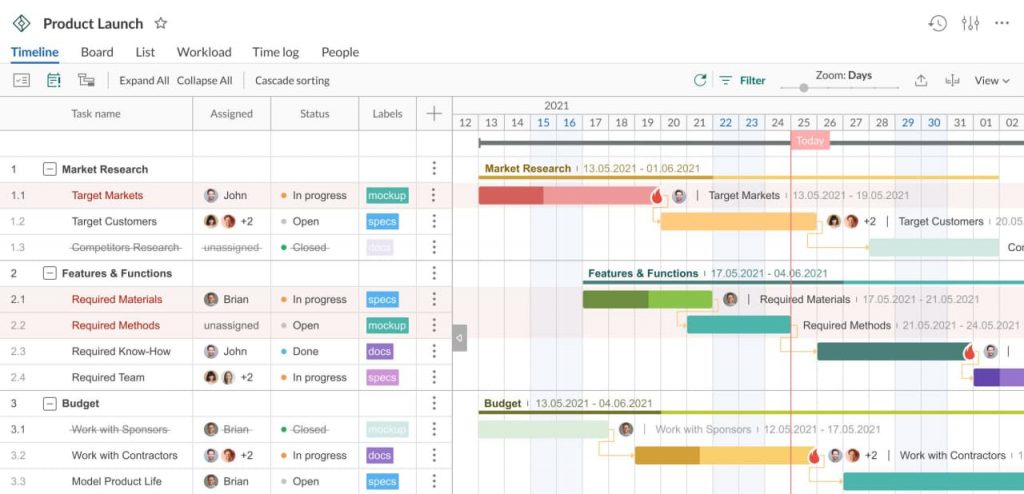 Free trial: 14 days
Basic: starts at $7.99 user/month (billed annually).
Pro: starts at $12.99 user/month (billed annually).
Business: starts at $19.99 user/month (billed annually).

GanttPRO deservedly tops our list of the best project management timeline software.
The famous online Gantt chart maker with a growing number of subscribers each passing day offers a solid feature set for managing and completing tasks of various complexity.
With the help of its handy Gantt chart timeline, you can plan and schedule tasks, set dependencies and milestones, manage resources, and collaborate with stakeholders. You may create several workspaces there.
All these features make GanttPRO a powerful tool for many industries and sphere. For example, you can use it as handy construction management scheduling software.
GanttPRO is also known for its professional design and convenient learning curve. It allows exporting and importing charts from software like Excel and MS Project.
GanttPRO will help you by providing handy Gantt chart templates and timeline examples for various purposes if you need an easy start.
From this video, you will learn how to create your first project timeline in GanttPRO.
2. Workzone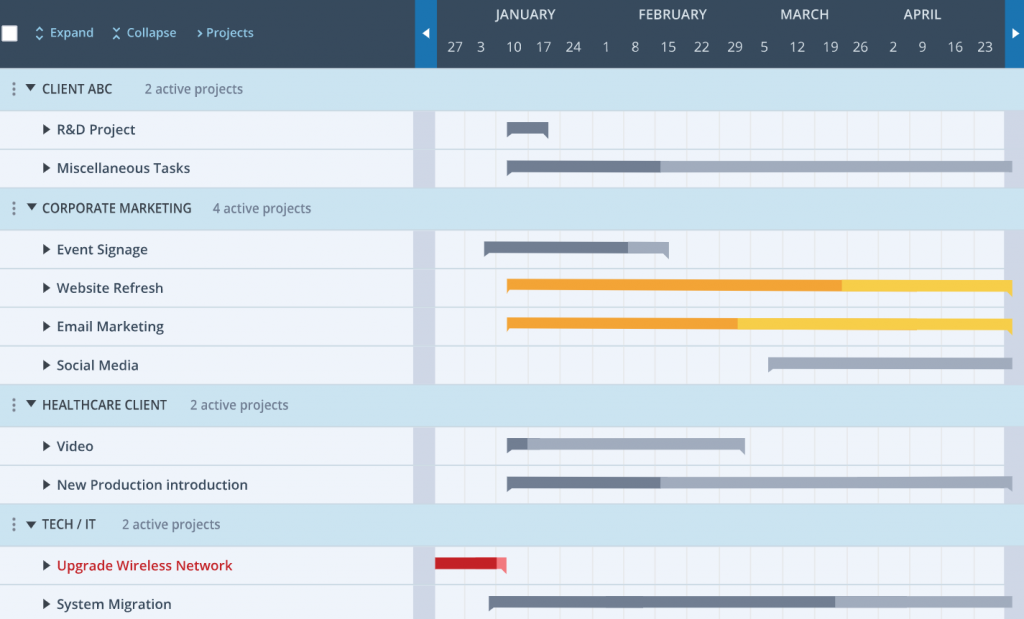 Free trial: not provided
Team: starts at $24 users/month.
Professional: starts at $34 user/month.

Workzone is also a reliable online project timeline maker that allows viewing schedules graphically across a colorful timeline.
This cloud-based PM solution is powerful enough to manage tasks of different complexity but simple enough that your team will actually use it.
The users of Workzone can quickly shift from a bird's-eye view of projects down to linked, interdependent tasks. It also offers a handy dashboard that gives an instant big-picture view of the status of projects across the company.
This project timeline software (that can be installed on Mac, Windows PC, or Linux) suits the teams with a diverse mix of experienced and less-experienced users.
3. Monday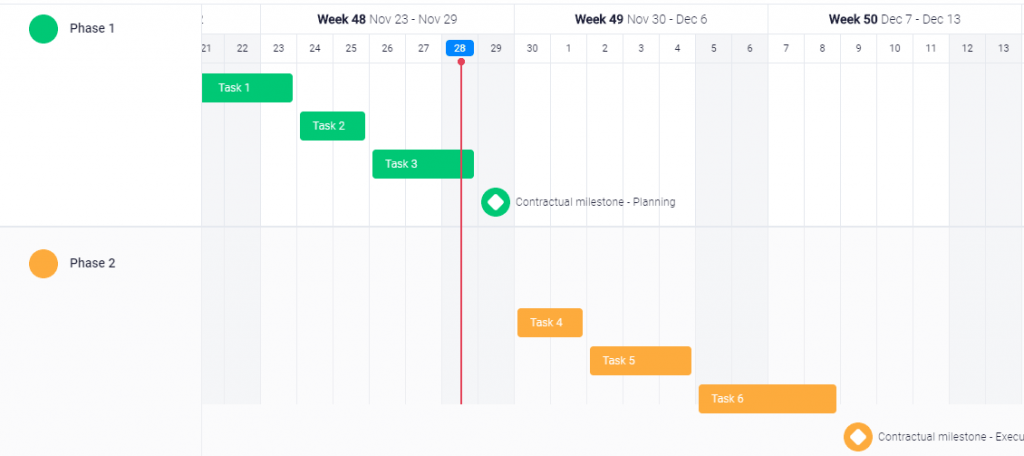 Free trial: 14 days
Standard: starts at $10 user/month.
Pro: starts at $16 user/month.

Monday is widely known for its versatility, affordable price tag, and advanced features. It also succeeds in generating online project timelines.
The timeline project management tool professionally helps plan and schedule work and ensures that teams are on the right track. It is pretty simple to use, which makes it suitable for beginning users.
Monday has excellent timeline views, collaboration features, calendar views, time tracking, and many integrations.
You can visualize your work based on your preferences, applying a Gantt chart, Kanban, and calendar view.
This timeline tool also offers friendly templates to accommodate your needs.
These three tools truly deserve attention and a place on the authoritative list of professional project timeline makers.
If you want to explore more budget-friendly or free project timeline software solutions, don't hesitate to search – you will definitely find your best option.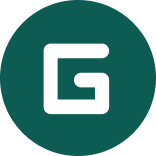 Project management software based on a Gantt chart
Create an online project timeline in minutes.
Sign up for free
Level up your business with a stunning timeline
The topic of project timelines cannot be exhausted in one article. Skills and knowledge come with practice.
To become even more successful in planning and applying a timeline, try to learn more about them and explore related areas. For example, how it differs from a work plan, what distinctions the pair "Gantt chart vs. timeline" has, what connects it with a roadmap, etc. 
Anyway, don't be afraid to delve into the characteristics of online timelines – there are many more exciting things you can get there. And, of course, pay special attention to picking the right tool that will lead your timetable to the triumph of your business.

This content is licensed by