How to Make a Trello Gantt Chart in 2023: Best Solutions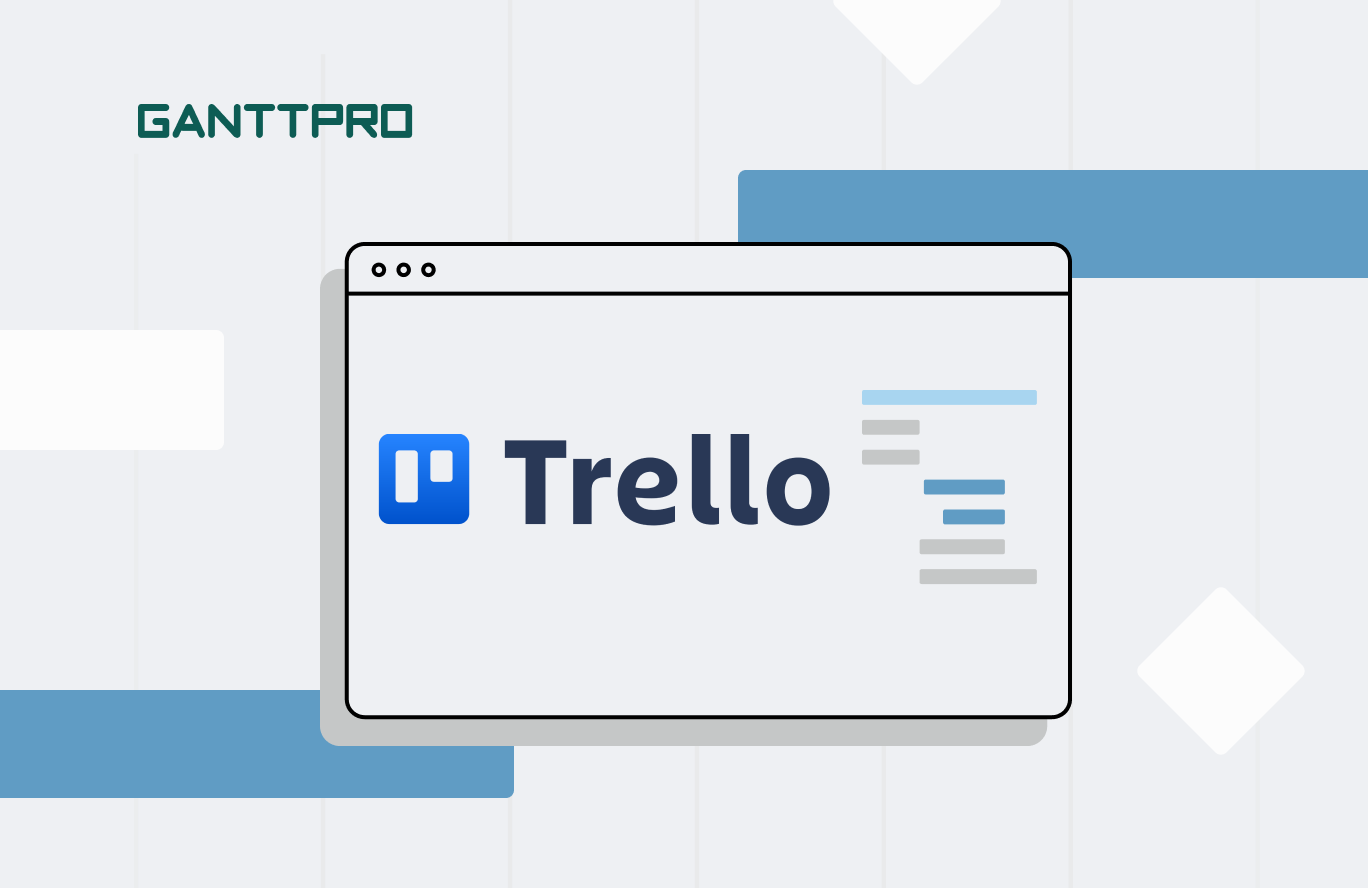 Audio version:
The first association most project teams have when they hear about Trello is a simple and easy Kanban board. Fans of this tool appreciate its handy functionality for managing tasks in various spheres. However, the default views and visualizations in Trello aren't suited to every project.
Managers often want to get a better way to visualize and track high-level project information and strive to find a Trello Gantt chart. This is pretty clear as a Gantt diagram is one of the most popular project management solutions. But is it possible to get it in Trello?
A Gantt chart, Trello, and their collaboration is the topic we are going to cover in this post.
Can Trello do Gantt charts?
Hold on, the answer should be expanded further. First, we will remind you the important details about the tool itself and the diagram functionality. But the most impatient readers can get the answer to the question "Is there a Gantt chart in Trello?" right now.
Contents:
Does Trello have a Gantt chart?
Unfortunately, Trello doesn't offer a way to build an online Gantt chart without turning to third-party solutions.
Luckily, these solutions are robust and reliable. Below we'll share some of the most popular ones. But before it, let's remind you some basic info about Trello and a Gantt chart.
What is Trello?
Trello is a project management tool for visualizing workflows. As of August 2021, nearly 50 million registered users applied the platform worldwide. Trello is available in over 20 languages.
This Kanban-based solution helps various teams to organize and manage their projects in a clear and straightforward way. It consists of boards that contain actual projects and lists which in their turn include tasks. Indisputably, this paradigm proved to be effective and easy to work with.
Is Trello good for project management?
Trello is good for project management needs as it offers user-friendly Kanban boards and other robust features used by professional project managers and their teams. These features help them to plan, organize, and manage tasks and visualize progress throughout the workflow.
Project managers all over the world choose Trello because it offers many valuable features. These are the most noteworthy ones:
Card descriptions. A Kanban card provides a space for a brief description of a task or assignment. It gives all team members an understating of the task at hand and how to go about it.
Board members. Trello allows inviting, removing, and managing employees and their permissions within the program.
Comments. Trello users can share their comments or concerns on the cards. It helps to collaborate on assignments timely.
Labels. Color coding and labels make it easy to catalog tasks and users by subject, topic or team.
Power-ups. These solutions help Trello users to get access to integrations and visual tracking tools.
The truth is that the focus on Kanban boards provides Trello with the worldwide fame and lets it increase the number of users every day.
However, what Kanban paradigm lacks is that it doesn't offer a bar diagram. To put it shortly, there is no Gantt chart in Trello.
You may logically ask "How do I create a Gantt chart in Trello?"
A solution is on the surface. This problem is easily solved with the help of the Trello Gantt chart that you can get through multiple power-ups.
A little more patience and we'll move on to the Trello and Gantt chart integration topic. But let's mention a few important facts about the diagram itself.
Why is a Gantt chart right for you?
Why might a manager prefer a Gantt chart to a Trello board for a project plan?
A Gantt chart is a project management tool assisting in the planning and scheduling of projects of all sizes. It's a bar diagram that includes the sequence of tasks that have to be completed to gain the project results within certain time frames.
It helps understand project time requirements and scope through simplifying complex projects by transforming them into the timeline-based view.
The chart illustrates all the steps of the project, including interdependencies and potential bottlenecks.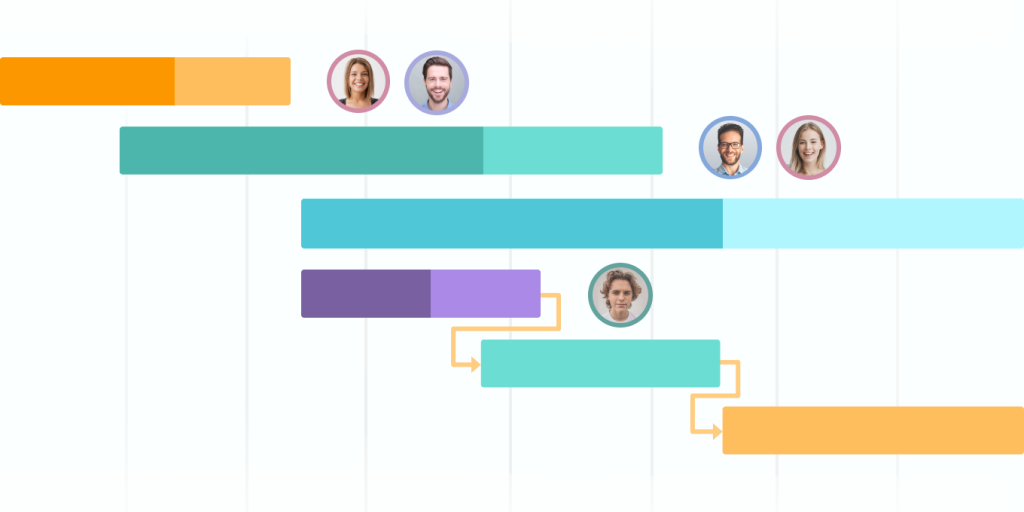 Here's the list of the key advantages of the diagram.
A high-level overview. The diagram provides a holistic picture of a project and its timeline from the perspective of stakeholders and managers.
An ideal tool for tracking. It helps project managers to monitor activities, targets, and the project as a whole.
Boosted productivity. It allows all team members to see what's happening and what isn't. This keeps everyone on track.
Multitasking support. The chart makes it easy for project managers to juggle multiple projects simultaneously.
Facilitating realistic expectations. It illustrates the hierarchy of tasks that need to be completed to get a successful project. It facilitates more realistic expectations when it comes to estimating project and stage completion dates.
The Trello Gantt chart view can be adjusted for different purposes and workflows thanks to lots of modifications suggested by the popular Trello Gantt chart power ups.
It's time to share these powerful solutions that will help you understand how to turn a Trello board into a Gantt chart.
Best Trello Gantt chart solutions: integration apps, add-ons, and plugins
In order to make work processes more organized in Trello, many project managers strive to combine two effective approaches which are the Kanban paradigm and the Gantt chart.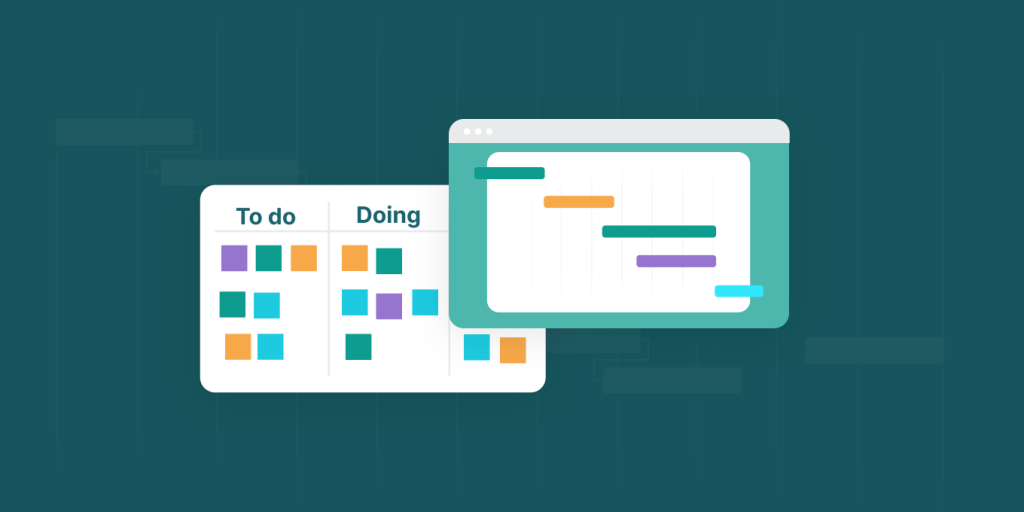 They use external Gantt chart plugins, add-ons or apply independent tools that can be easily integrated with Trello. It's like the situation with the popular JIRA project management tool that doesn't offer native Gantt charts, but external solutions and plugins based on them are widespread. Surprisingly, but even some Trello alternatives offer Gantt charts.
Let's list some of the best Gantt charts for Trello.
1. Elegantt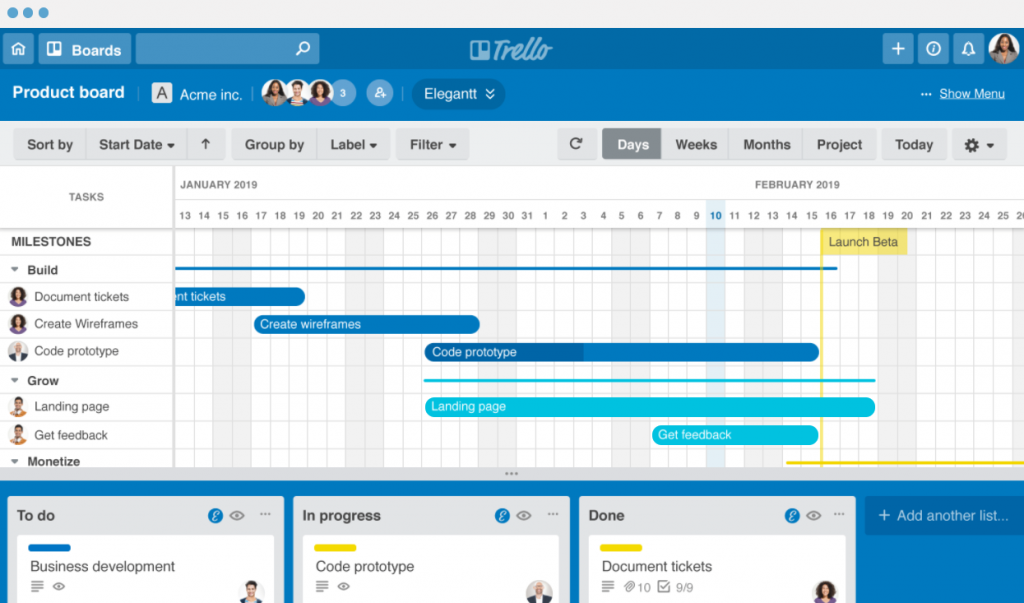 Free version: available.
Paid version: $7 per user/per month.
Free trial: 14 days.

Elegantt is a Trello Gantt chart integration solution that automatically converts everything from a Kanban board into the bars. All data are synchronized and immediately reflected in Elegantt and Trello.
Thanks to the classic Gantt chart view, users are able to track tasks' progress, create dependencies, and project milestones. In Elegantt, there are some extra features like export in PNG, zoom and filter options, click-and-drag, and selective visibility.
Moreover, this Gantt diagram for Trello is visualized like Trello so it won't bring any inconveniences for those who are used to working in it.
2. Ganttify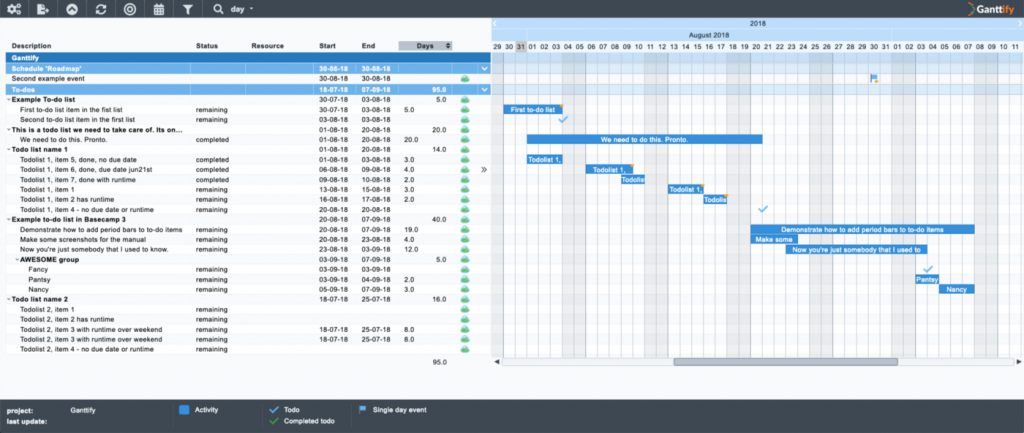 Individual: $5.99 per user/per month.
Small team: $29 per month, up to 10 team members.
Large team: $49 per month, unlimited team members.
Free trial: 14 days.

This tool is good for Trello integration with a Gantt chart, and it also works well as a Basecamp Gantt chart. In terms of interface, it resembles Excel sheets.
Ganttify offers planning and management features for the projects that require a Gantt chart for Trello.
This Trello Gantt chart integration tool supports basic bar diagram features: drag and drop functionality, stretching and shrinking cards, setting dependencies, etc. You can zoom the diagram from the yearly view to months, weeks, days, hours, and even minutes.
3. Placker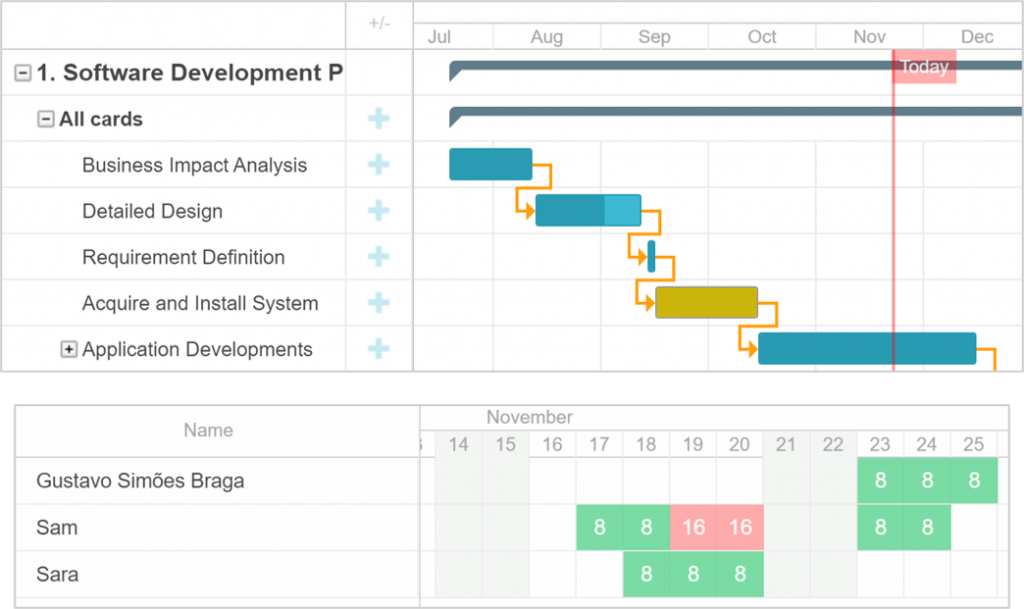 Basic: $14.98 per 2 users/per month.
Pro: $24.98 per 2 users/per month.
Enterprise: $44.98 per 2 users/per month.
Free trial: 15 days.

Placker is a Trello Gantt chart plugin that also simplifies planning and tracking for Trello project management.
Project teams choose this solution to organize scattered cards into Gantt diagrams and dashboards. Using it, they can plan, execute, and report on their progress with useful features added to Trello.
Placker bar charts are used for assigning and tracking deadlines. The tool has customizable dashboards, card mirroring, and the ability to combine a group of Trello boards into one large board.
4. Bridge24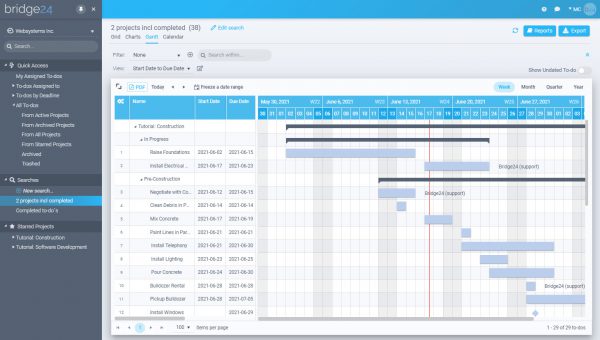 Premium Monthly: $25 per 5 users/per month.
Premium Annual: $240 per 5 users/per year.
Free trial: 7 days.

We've recently mentioned this robust plugin when described the best Asana Gantt Chart add-ons and integration solutions.
If you want to build a Gantt chart with Trello using Bridge24, you'll get obvious benefits.
This reporting and exporting tool extends Trello's functionality allowing users to gain greater control of their data with the availability of several views. Through the Gantt chart, Power Grid, Calendar, and Board views they can track, filter, and update project data with ease. The handy Trello Gantt chart view allows monitoring cards across boards in a timeline.
Adding start and end dates, filtering and updating cards, displaying cards without dates, expanding groupings by board or list, and exporting your diagram to PDF are also available.
5. BigPicture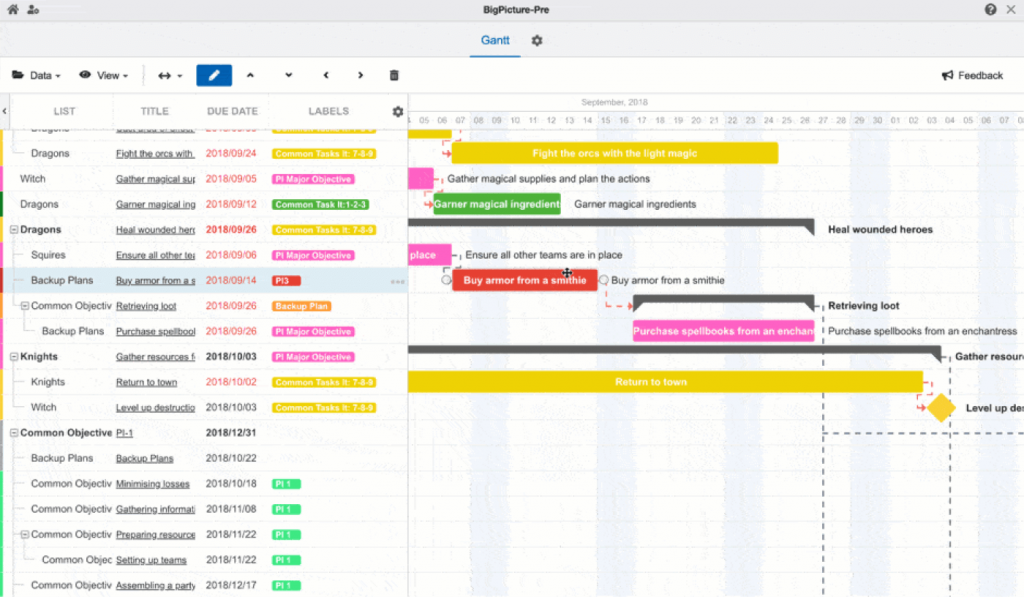 Free version: up to 10 users/per month.
Paid version: starts at $75 up to 25 users/per month.
Free trial: 30 days.

Another robust Trello Gantt chart add-on worth your attention.
After refining a Gantt chart Jira add-on, BigPicture now offers a Trello Gantt chart solution that lets you manage a project's work breakdown structure, filter, and display selected data.
Providing a user-friendly Gantt chart on Trello, it helps to schedule tasks with drag-and-drop functionality, build automations, sort and group cards, customize the view, and more.
It gives project managers unprecedented clarity of information and helps them visualize even the most complex initiatives and allocate resources. The tool ensures powerful strategy-to-execution alignment at all levels.
By implementing the best Gantt chart Trello plugins, add-ons, and integration apps, you can provide a smooth process of planning and task management in Trello.
However, many admit that even with the best Trello Gantt chart solutions you'll be able to cover only the basic needs of project management.
Luckily, there is another option – to try professional Gantt chart software.
How to create a Gantt chart using a professional Gantt chart tool
Trello Gantt chart power-ups look really helpful in project management affairs related to planning and task management.
Online Gantt chart Trello add-ons, plugins, and other integration solutions simplify the work in teams, making this PM software even more reliable and functional. Do not hesitate to try them.
However, in a professional sense, they cannot be compared with a specialized tool for building a Gantt chart. Tools such as GanttPRO clearly confirm this.
GanttPRO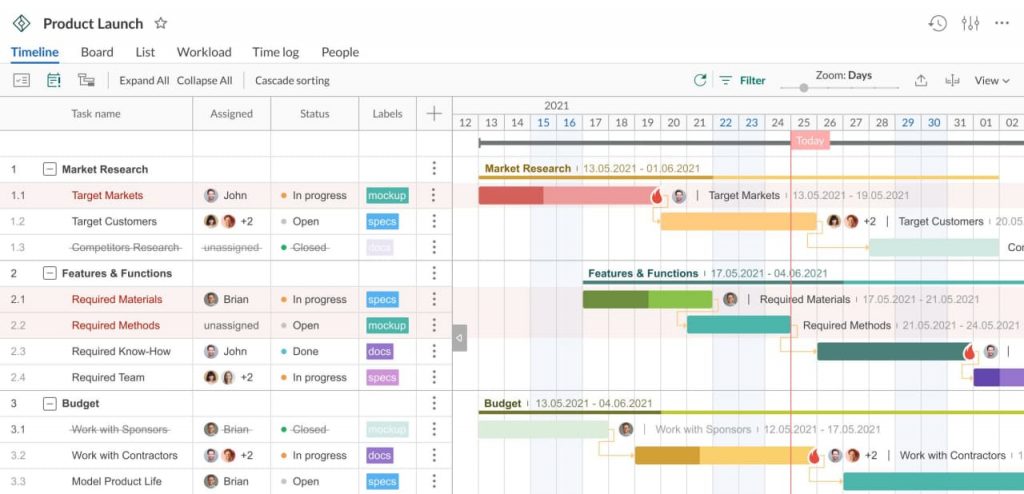 Basic: starts at $7.99 user/month (billed annually).
Pro: starts at $12.99 user/month (billed annually).
Business: starts at $19.99 user/month (billed annually).
Free trial: 14 days.

GanttPRO is a professional Gantt chart online tool that focuses on providing comprehensive features for the easy and intuitive organization and management of projects, tasks, and assignments.
This WBS creator is ideal for startups, businesses, and enterprises with core functions that rely on intensive planning, collaborative work, and accurate scheduling.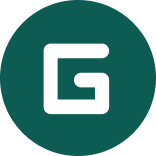 Gantt chart project planning tool
Create, manage, and share online Gantt chart timelines – all in one place.
Sign up for free
Whatever your requirements, start with creating a project from scratch or choose from dozens of free, ready-made Gantt chart templates for software development, marketing, web design, construction, and more (you can also study them as a guide to learn how to read a Gantt chart).
The users of GanttPRO can view their plans from different perspectives: a Gantt chart, a grid view, a board, and a portfolio view. They can use handy custom columns, dependencies, filters, milestones, calendars, auto-scheduling, task hierarchy, and more.
You may consider GanttPRO as a reliable alternative to Trello, because it enables you to:
Create tasks within seconds.

Assign these tasks to team members.

Work with deadlines.

Track progress of each task and the whole project.

Collaborate with team members.

Enable critical path to know what tasks are the most crucial.

Share projects with a public URL.

Export charts to popular formats (PDF, PNG, or Excel).

Log time.

Work with advanced filter options, and more.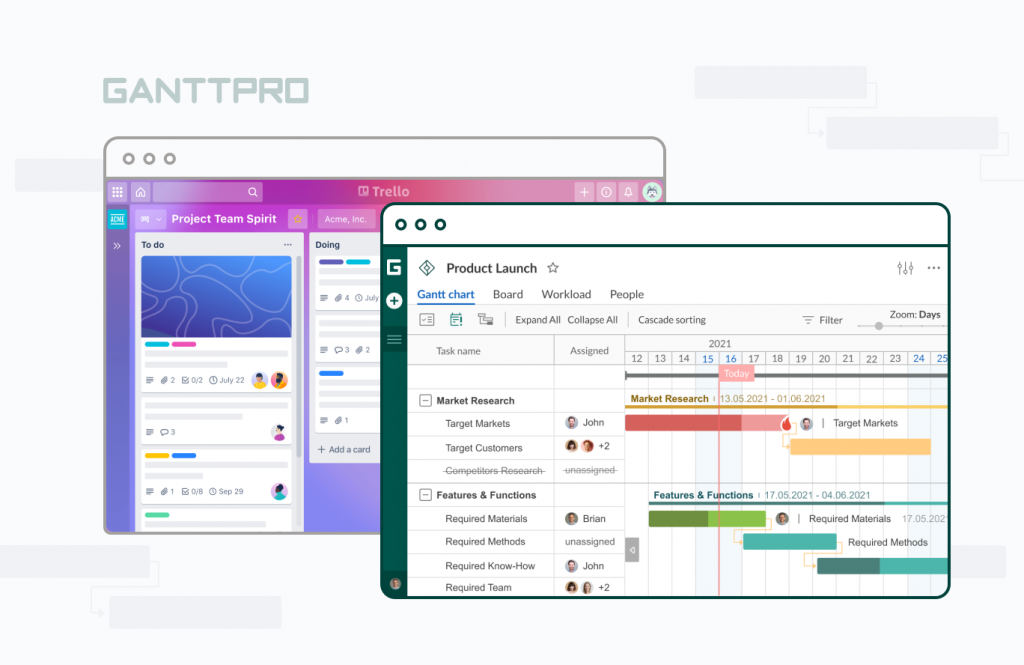 All the features for project management are collaboration-ready and accessible 24/7.
Wrapping it up
An online Gantt chart is a fantastic visual way to organize your next venture.
If you want to implement this diagram into your Trello projects, use modern solutions: apps for integration, available add-ons and plugins. They will help you build an online Gantt chart in Trello without extra efforts.
In case you need a more professional Gantt chart platform, give a try to GanttPRO – you won't regret for a minute. It will enhance your projects and provide all you need to succeed in planning and managing tasks.
Now you know how to make the Gantt chart for Trello as well as use a robust alternative with a professional Gantt functionality. All that remains is to initiate new stunning projects and become a planning guru.
Frequently asked questions
Trello is a professional tool for managing and collaborating with team members on projects and tasks. Its Kanban boards are plain yet powerful enough. You can fill a card with a ton of details and Trello will let you know who's working on what, at any given time.

There are several reasons why Trello is popular. Unlike other similar tools, Trello lets users visually organize all their tasks in a pretty simple way. It is easy for all team members to understand what exactly needs to be done. Besides, Trello is free. It has a short learning curve, appropriate pricing models, and good support.

Trello is not the perfect solution for many kinds of workplace problems. First of all, the Kanban method is not always ideal for managing all types of projects. It has limited views and doesn't show task dependencies. Communication is also not its strong suit. Moreover, Trello has some integration limitations.

Timeline and all of Trello's views are available to Premium and Enterprise customers. However, Trello doesn't have a Gantt chart timeline. It offers this chart through third-party integrations.

Trello allows you to lay out your project strategy with the help of a roadmap. However it doesn't offer its native Gantt charts to build it. You may use third-party integrations called Trello power-ups to create and manage roadmaps.

Trello doesn't provide a Gantt chart. However, you can build one using a third-party integration called Trello power-up. The chart will be added with the help of a "Gantt chart" button on the top right of your board. Additionally, you may take advantage of other tools that offer the professional set of features to build a Gantt chart. For example, GanttPRO serves as a good helper for planning work, tracking tasks, setting deadlines, and collaborating with stakeholders.