JIRA as a Project Management Tool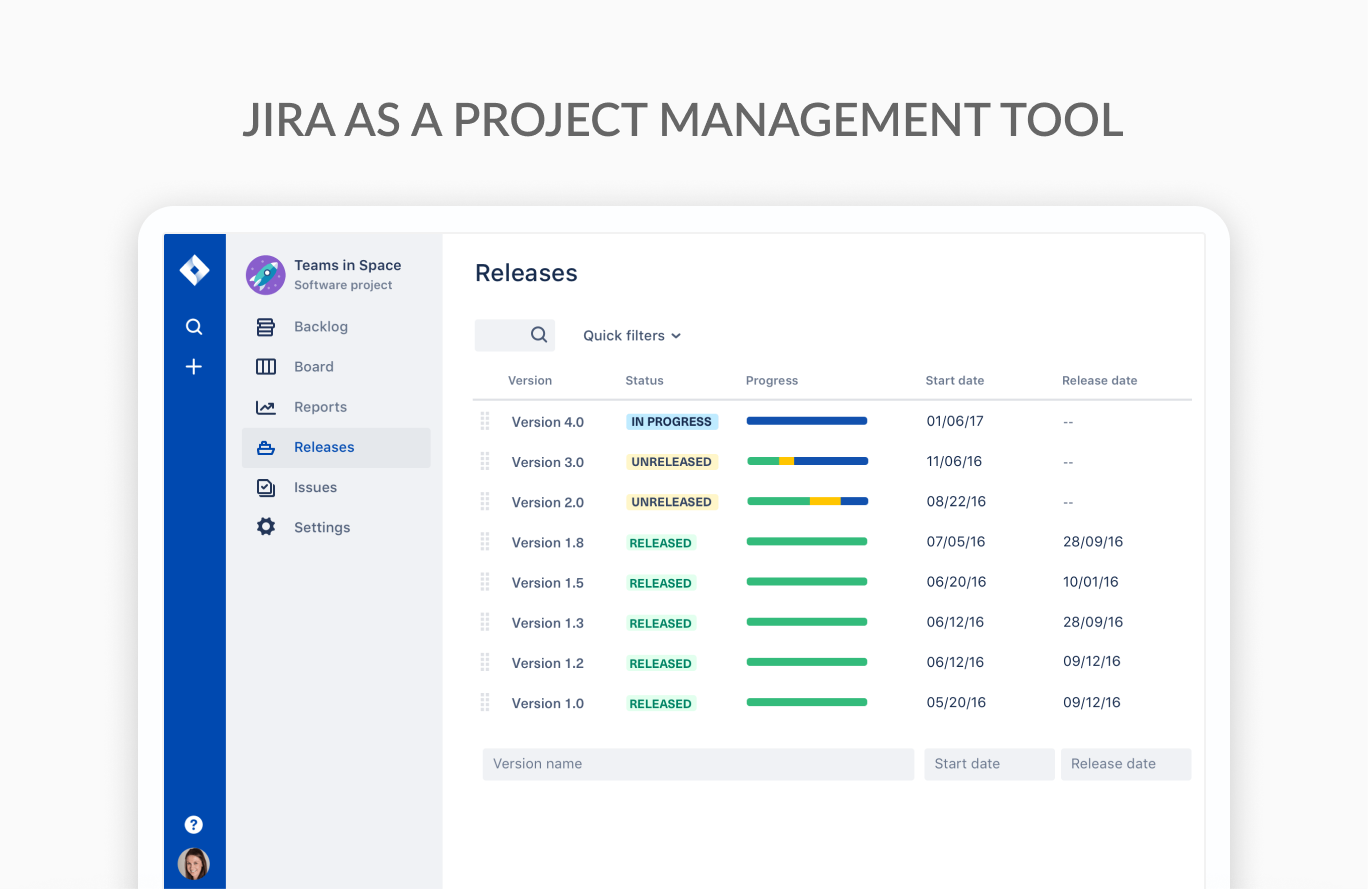 It is hard to meet anyone who works in IT-sphere and hasn't heard a word about JIRA – specialized project management software. This very popular and highly customizable tool helps teams to better and more efficiently work on projects. So, it serves as a team project management software.
This article is the continuation of JIRA related content. Here I described general issues connected with JIRA for project management.
Contents:
1. What is JIRA project management software?
3. Who benefits from using JIRA project management tool?
4. JIRA project management plugins and add-ons
5. JIRA for project management disadvantages
6. JIRA for project management pricing
1. What is JIRA project management software?
JIRA is a bug-tracking system and project management software that was developed and launched in 2002 by Atlassian. This Australian based company develops products for software engineers, project managers and some others. But primarily it is best-known for JIRA software.
According to some rankings, it is the most popular software for issue (for which read, tasks) management. JIRA is used by thousands of people in more than 120 countries around the globe. Among its big clients are eBay, Spotify, Airbnb and others.
Why has JIRA become so popular from the beginning? Despite good functionality it offers, there are some pretty simple reasons.
JIRA project management tool entered the market at the right time when there was not much choice of products. Moreover, it gave possibilities to work not only in accordance with traditional project management methodologies like Waterfall methodology, but also with newly appeared Agile methodology with its key Scrum and Kanban frameworks.
2. What does JIRA mean?
I bet you know Godzilla, the famous monster, who firstly appeared in Japanese movie in 1954 and is called Gojira in Japanese. Later on, this character was depicted in lots of cartoons, movies, video games, etc., and became a sort of worldwide icon.
The second thing that is to be mentioned here is Bugzilla – JIRA's main competitor in bug tracking. Thus a shortened word from Gojira and a reference to the competitor gave this word – JIRA.
3. Who benefits from using JIRA project management tool?
Firstly, the tool was used mostly by software developers. And it still remains #1 software tool for agile teams. But as it is not only bug-tracking system, but project management software, any team can benefit from using it in many spheres be it small or huge organizations with multilevel collaboration hierarchy.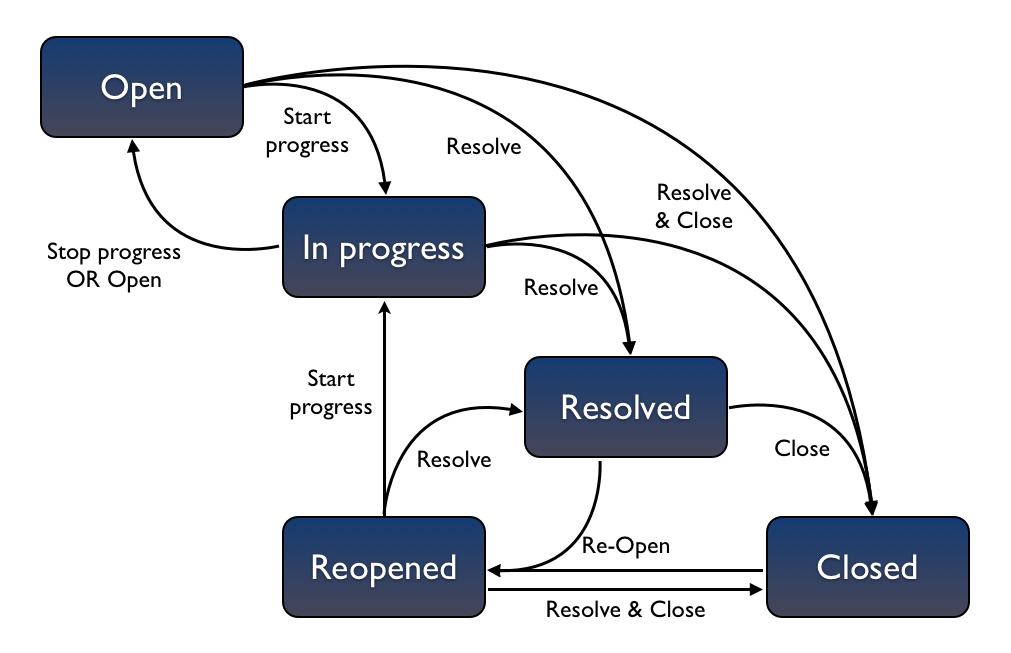 One of the main benefits of JIRA for project management is that teams can easily work in it with different methodologies be it Scrum, Kanban or traditional Waterfall with capabilities to estimate time and plan sprints.
What is more, JIRA as a project management tool with mobile app support allows managers to be always updated about current status, even with minute's accuracy.
Projects can be of different complexity and can include a variety of people involved. As a rule, they have many tasks and tasks dependencies, so in order to accomplish them, a manager needs multiple teams. This is especially of high importance in software development. JIRA agile project management tool visualizes all work thus significantly simplifying it. Everyone is fully aware of his/her tasks, priorities and deadlines. That's why it is so popular in this sphere as well as in project management.
4. JIRA project management plugins and add-ons
As this powerful tool is highly customizable, many developers created and still go on creating a lot of plugins that extend its functionality and open new horizons for users.
Those JIRA plugins and add-ons help managers more efficiently work with plans, sprints and teams. There are so many useful features that plugins provide with so project management in JIRA is getting easier and faster. It can be timesheets, workflows, diagrams, email collaboration, test management, Gantt charts and other plugins. Developers do not give up integrating new features into JIRA and thus simplifying work processes.
What is of special interest for project managers who are used to managing projects with the help of Gantt charts is that Atlassian marketplace offers Gantt chart JIRA plugins. They have their pros and cons, but still, they help a lot all those who can't imagine their work without JIRA with its boards and Gantt charts with lines along a timeline.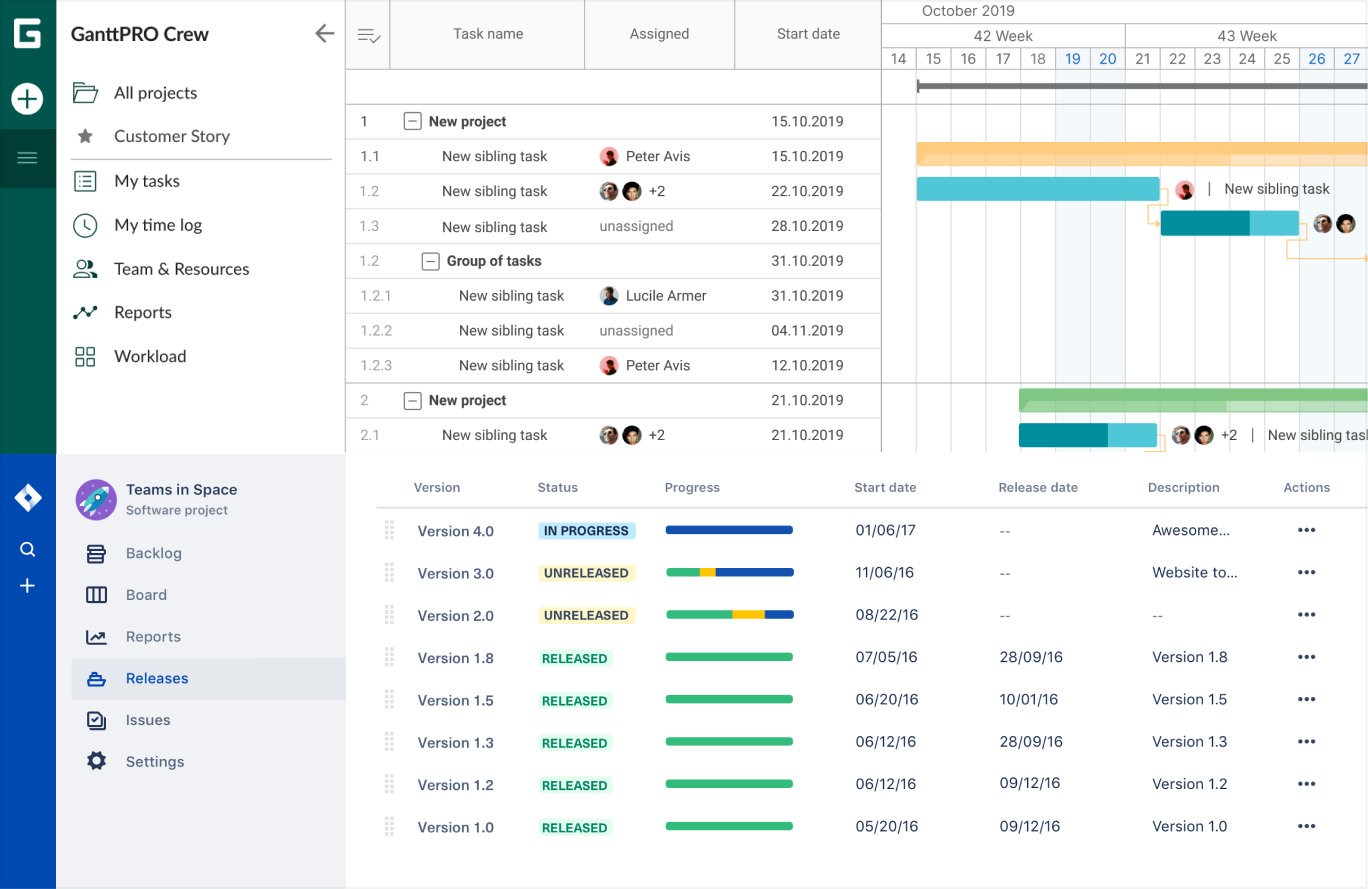 We at GanttPRO also work on integration with JIRA. Our aim is to provide everyone who deals with management with power of our Gantt chart software and Atlassian product.
So far our developers work on it. If you have any ideas, thoughts or vision how to make this integration work, please, let us know in any convenient way for you: comment here, write in livechat or to support team. We appreciate any help. In exchange we provide with free 3-months access to this integration.
5. JIRA for project management disadvantages
The product can be viewed on from different angles, even on the same issue. As it has been mentioned, it is highly customizable with hundreds of possible solutions. And this presents the first stumbling point as without additional add-ons that are not free at all managers can't enjoy it to the fullest.
At the same time, this Atlassian tool is too complicated. If you are a beginner and starting working in it, you will need plenty of time to get acquainted with all the features and functionality.

What do we have? Two key points to consider before switching to JIRA: firstly, it is a specialized tasks and project tracking tool that acquires additional power only with external plugins. Secondly, it is complicated for beginners what requires time to become an advanced user.
6. JIRA for project management pricing
JIRA as a project management tool offers a few options. For those who want to try and discover its functionality, there is a 7-days trial.
Small Teams plan costs $10 per month for up to 10 users.
Growing Teams plans differ and are dependent on how many team members will use JIRA project management tool. For 15 users it costs $75 per month; for 25 users – $150 per month; 50 users – $300 per month. It works well for huge teams with 2000 users with $1500 cost.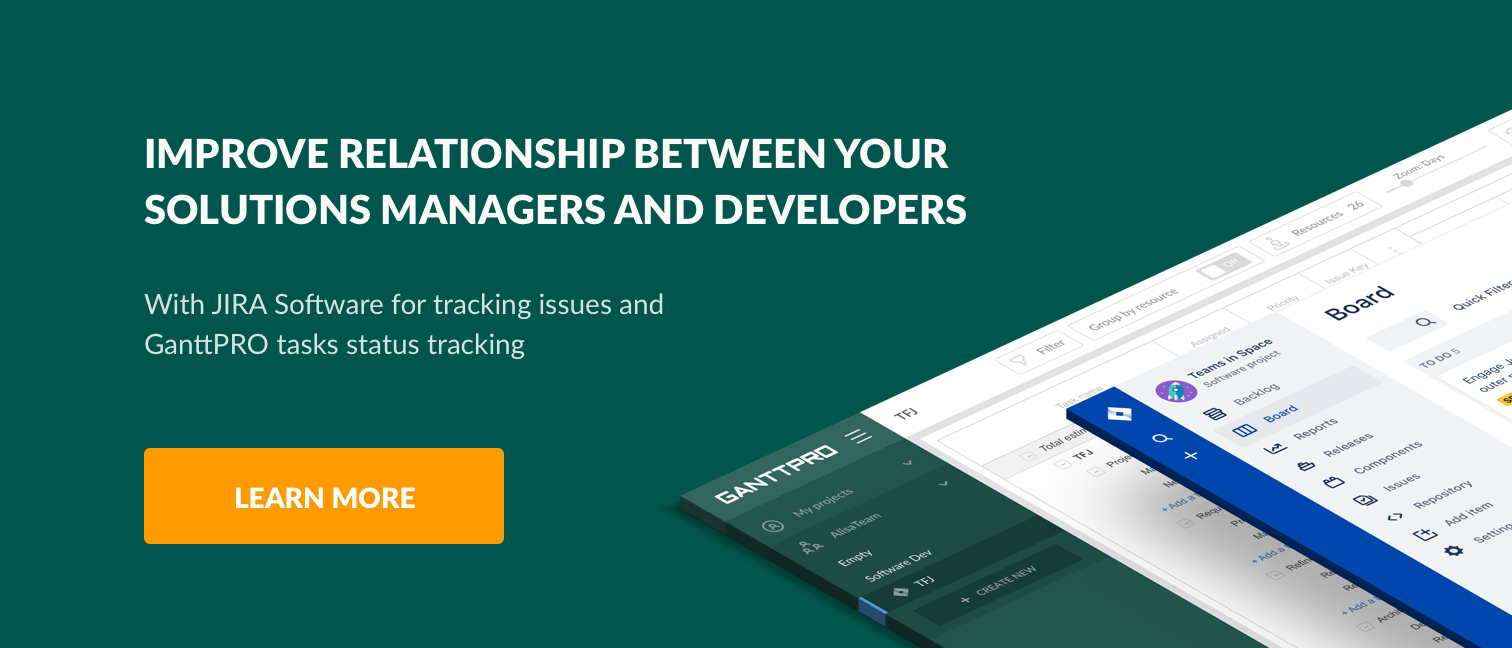 GanttPRO & JIRA integration
GanttPRO gives the possibility to manage projects from JIRA and GanttPRO in one tool. There is no more need to switch between different software and waste time.
You may keep track of GanttPRO & JIRA Software integration on Atlassian Marketplace. Find there all relevant information about releases, new and upcoming features, and many more. Give GanttPRO & JIRA integration a try and let us know if you have any questions.
To get most out of integration, make sure you have both GanttPRO and JIRA accounts.
Wrapping it up
No doubt, JIRA is a robust project management tool that has popularity all over the world. But at the same time, beginners will experience some embarrassment while exploring it. Moreover, if you need some additional plugins, it will not only take some time to get acquainted with them, but will require some extra spending.
But it doesn't mean that you should give it up and forget about even trying how to use JIRA to manage projects. No. It's quite the opposite. It is the case when it will be generously repaid. Once you become a real expert in JIRA software, you will be able to manage projects of different complexity.
What is your opinion about JIRA? Do you use it? We will appreciate any your feedback.

This content is licensed by