5 Ways to Motivate Your Remote Employees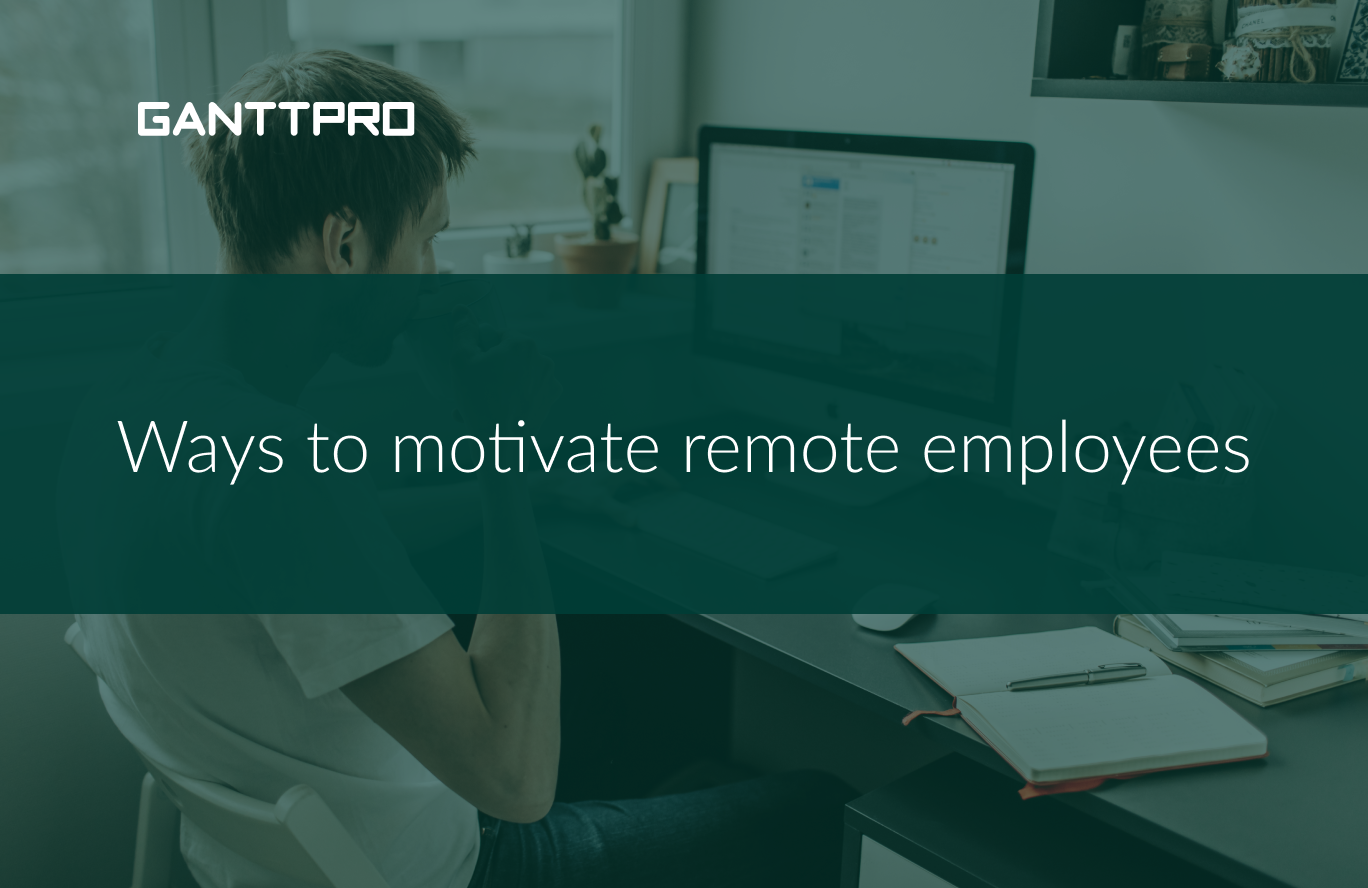 Many freelancers and remote workers say being able to work from home is a motivation in and of itself. You get to save up to two hours of commuting per day and you form your own schedule.
However, remote work comes with a load of challenges. Especially now that a lot of people are forced to work remotely because of COVID-19 quarantine. The motivation people feel when working remotely mostly comes from their desire to do so.
When they have no option than to work remotely, the motivation actually dwindles.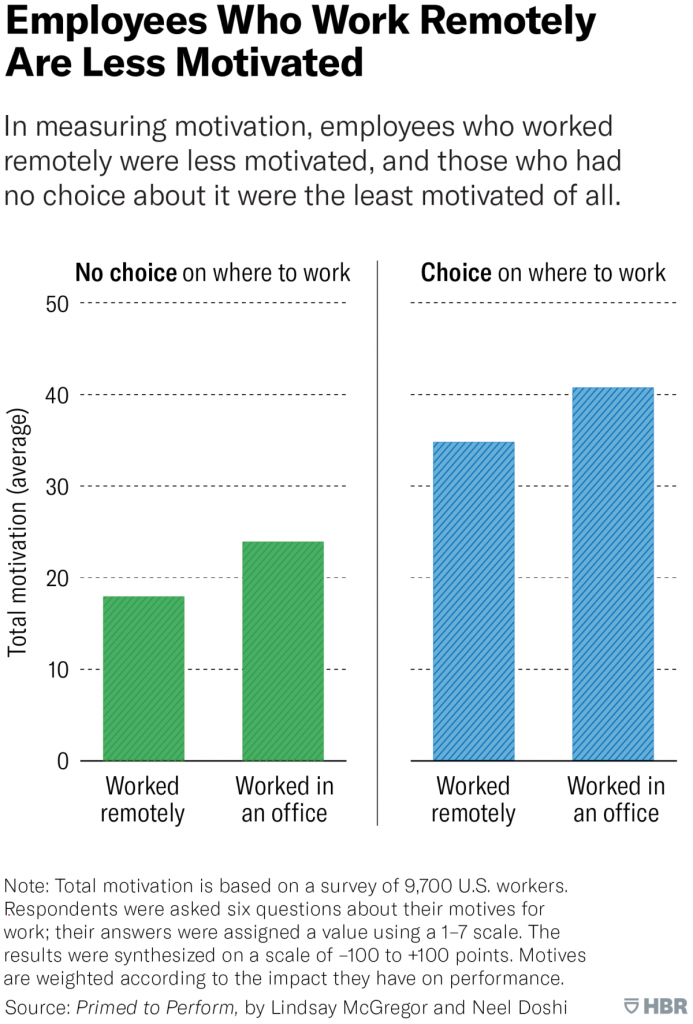 How do you keep your employees motivated in times of crisis, especially the ones that transitioned from working in an office to remote work? Besides the crisis management plan, here are five methods that will make sure your team stays positive and strong.
Read more: The ultimate guide to effectively managing remote workers.
Provide job security
This tip may not be a necessary one when we're talking about regular remote workers, but for people forced to work from home in 2020, it's crucial. One of the major factors that contribute to losing motivation while working from home is stress.
When a team is sent to work from home, they have much more free time to dabble in the news, and the news is rarely positive these days. "This may cause your employees to spend too much time worrying about holding a job in times of crisis and too little actually working", says Domantas Gudeliauskas as a Marketing Manager from Slogan Generator Tool.
Your job as a leader is to make it super clear that remote work is not a step towards staff cuts, but just the new norm. This should normally go without saying, but some employees may feel anxious about it and it's up to you to help ease their anxiety.
Get personal
A lot of communication going on in the office is non-verbal. Since you can't communicate non-verbally with a remote team, a lot of that bonding potential is lost. You can't smile when you get to the office or give a friendly pat on the back, so remote employees may be missing out on a connection with you as a leader.
You need to shorten the distance between you by getting up close and personal with them. Scheduling meetings to talk about something with each team member individually over voice chat would be an overkill. However, commenting on their good work in private messages is a good practice.
Also, just the fact that they know they can message you at any time during the work hours helps your employees have good morale. They know you're there for them even if you're not physically present in the office.
Create a social space
A lot of benefits of the office stem from the so-called water fountain culture. Even if your office doesn't have a water fountain per se, employees have the ability to hang out and talk to each other whenever they have a bit of free time.
This helps the team to bond and provides opportunities for personal growth. If anything, it just gives office workers a way to socialize in between work-related tasks and come back to them feeling refreshed.
Since loneliness and the feeling of isolation is one of the biggest issues when it comes to remote work, this may be the part of the office environment many employees will miss. You can't fully replace face to face conversations with a digital chat, but it's worth giving it a try.
Add an off topic channel to your Slack and let your employees talk about anything on it. It will help keep them bonded and motivated.
Give them flexibility
Some tasks require your team to be online together at a given moment. Apart from important weekly meetings and certain tasks that require people to be in touch for extended periods of time, there's no point in making all schedules the same.
In fact, requiring your remote team to be online from 9 to 5 may be hurting their motivation. Some may want to spend the morning with their kids and start working at 12, others will start at 6 AM to get everything done by 2 PM.
Shift your priority from having all workers online at certain times to having all tasks done by the end of the week. Once your team feels you trust them enough to make their own decisions, they will be grateful and motivated to achieve new heights.
On the flip side, though, some people need a bit of external motivation to keep being productive in remote positions. If some of your teammates keep lagging behind the schedule, they may need your personal help and attention. You'll have to work out the schedule solution together with them.
GanttPRO is project management software based on Gantt charts that helps in-office and remote teams stay in touch and stick to the schedule and tasks regardless of working hours.
Unplug
Even though loneliness is an obvious problem when it comes to working for eight hours straight from your kitchen table, there's an even bigger problem that many remote workers face. It's not being able to unplug after work hours.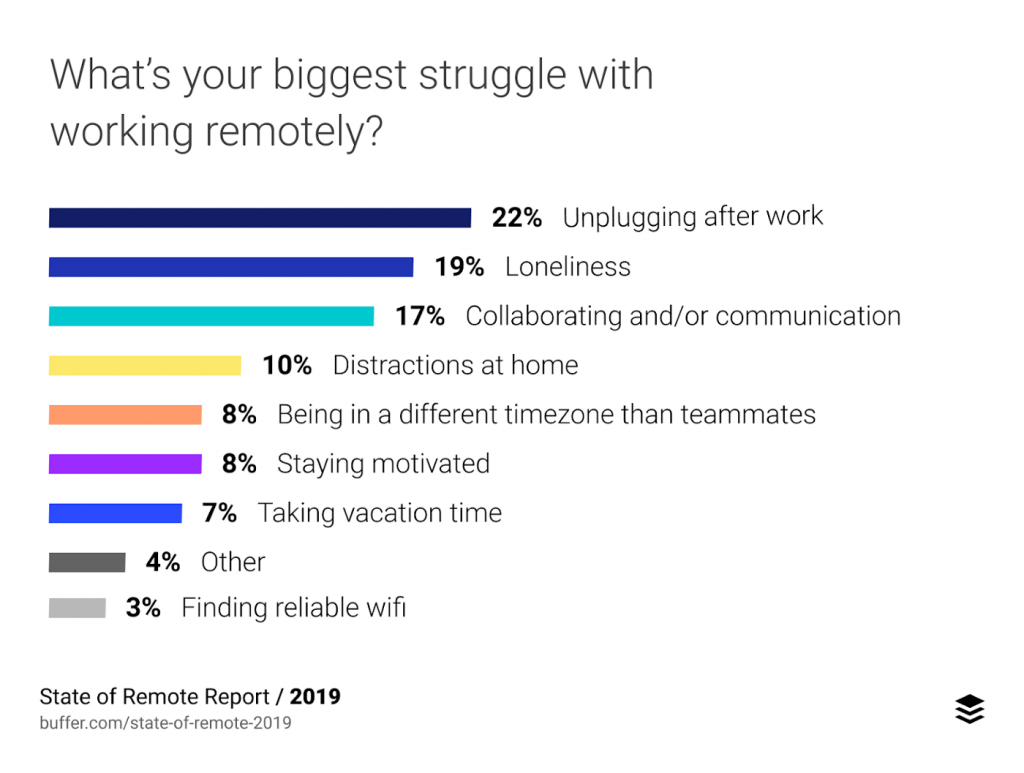 Your biggest achievers may not be willing to stop working well past working hours since they genuinely love problem-solving. Others may be relaxing already, but then they're hit by a work email. Even though it's not urgent, they're not doing anything, so they may as well answer it right now at 9 PM.
This attitude may look productive at first, but if your team keeps working like this for a couple of weeks or even a month, burnouts will start to appear. If you want them to stay productive and motivated, you need to make sure they're getting plenty of rest.
You may need to discuss a digital curfew, or encourage your team to be productive for eight hours and then unplug. Gift VPNs that work with Netflix or Steam games to employees who are having trouble with that. This won't just help them unplug after work and relax but will show them you care about their wellbeing.
Wrap up
There are plenty of remote working tools, but there is no magic formula that will keep a team motivated. In the end, it all comes down to having good communication with your team, giving them enough space to come up with creative solutions.
Give your team security and be there for them when they need you the most. This alone will provide tons of motivation.
Join 800,000+ project managers!
Create Gantt charts in minutes with GanttPRO and reduce time spent on managing tasks by 40%
Try for free
No credit cards required. No obligation.