How to Organize Remote Work: Best Management and Collaboration Tools for Teams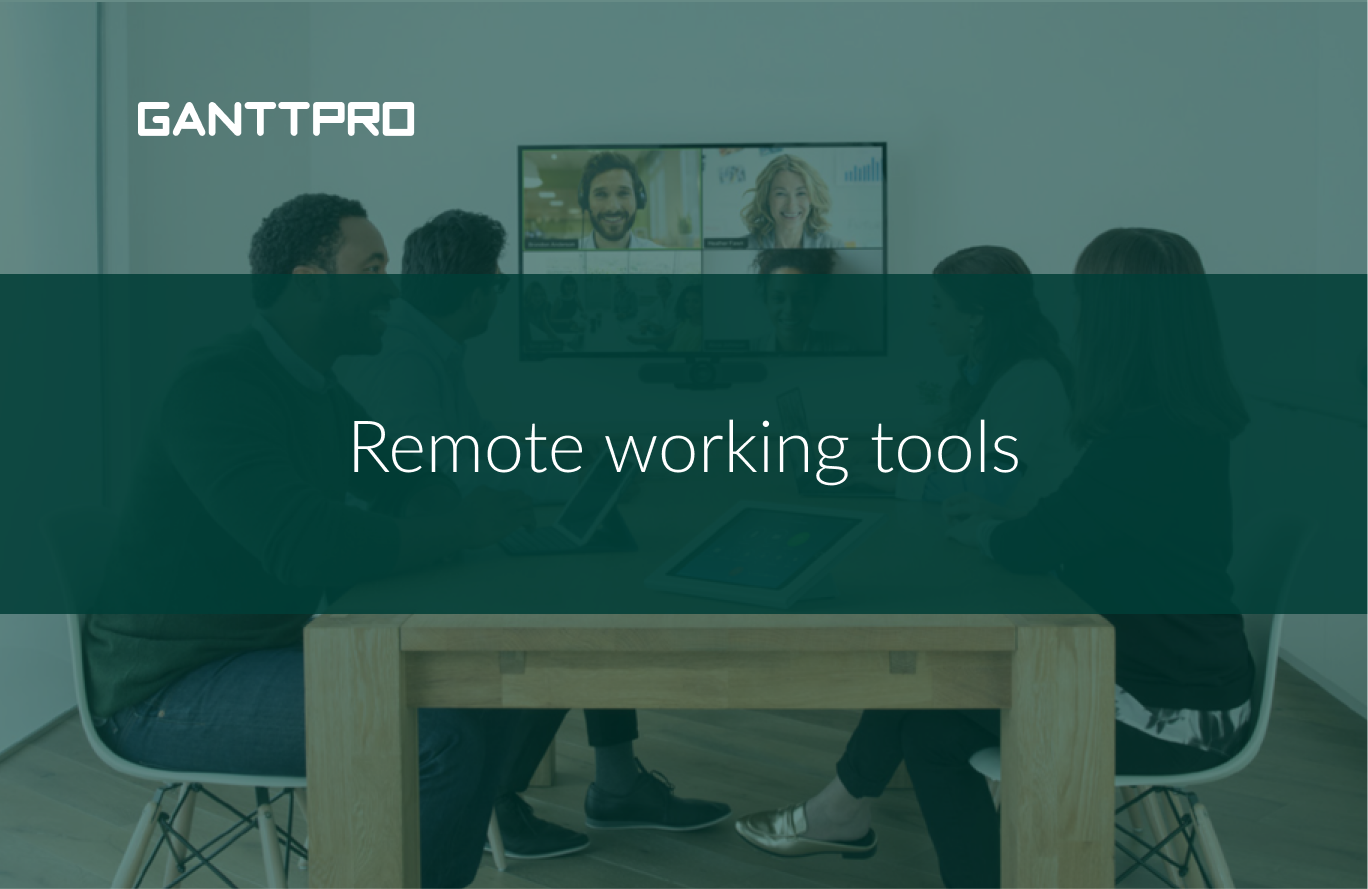 The phrase "Remote work" does not sound strangely anymore. It is a trend and even far more than that.
For some organizations, it is a booster for business development. The 2019 research by Goremotely states that 61% of business owners said that remote work increased their business' profit. One of the reasons for that is lower overhead costs in the form of reduced office space and utility usage.
For some employees, remote work or working from home (WFH) is one of the ways to change the office environment and, as a result, get other mindsets and thought-patterns to enhance productivity. Do not be surprised but according to the same above mentioned report, 83% of the American entrepreneurs said flexible, i.e. remote, hours boosted productivity, and 30% of remote workers accomplished more in less time.
Many people turn to this new reality and start looking for new work from home ideas to get a stable financial floor in the future.
Among lots of challenges that such teams face, one of the core is to find the best tools for working remotely. The best way to keep business processes up and running is to try remote work necessary tools to ensure that the team feels connected or use other online collaboration tools for teams.
By the way, the use of robust tools may turn your team into a high-performing team.
We covered software in the following categories:
And remember, working remotely may also be fun with games for remote teams.
Key features in remote work tools
Such kind of software can or should help employees and teams at home:
Manage tasks and projects.
Communicate.
Track time.
Store files.
Provide quick and easy onboarding for new colleagues.
Facilitate work through integrations, etc.
You can find these features even in free work tools.
The best remote work tools
Collaborative platforms for remote working fall into a few categories. It depends on your team needs.
The following working platforms, and some of them I can name best in their categories, have special offers for teams.
Project management and planning software
Now, most of the businesses have to take into consideration this category even if they managed their work and teams without any services. Plans and teams with virtual units are supposed to be managed in the best way possible.
Besides, you'll benefit a lot as these project planning platforms offer communication, collaboration, and some other opportunities.
1. GanttPRO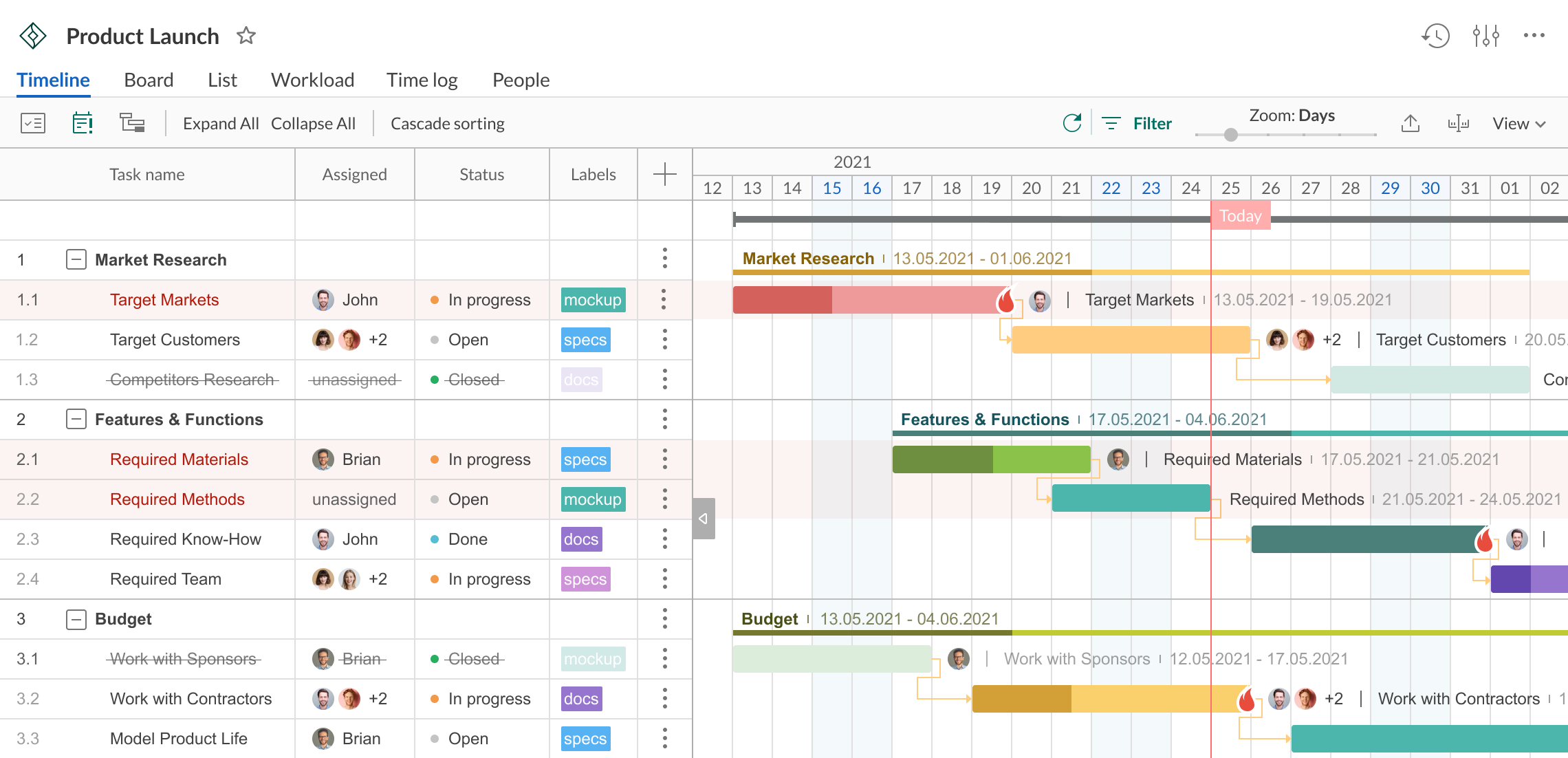 If you are new to project planning or the number of remote workers and employees have increased, you need a robust project planning solution. GanttPRO should attract your attention.
One of the best Gantt chart apps in the market, this working tool easily covers the daily, weekly, monthly, and annual planning issues. With GanttPRO, you and your team will be immediately informed about everything going on in a project.
GanttPRO benefits:
Task management and assignment.
Progress tracking.
Different project views: Gantt chart timeline, Board view, My task dashboard.
Team roles: Owner, Admin, Member.
Real-time data synchronization.
Team collaboration and communication: comments, attachments, mentions, notifications.
Advanced export.
Robust sharing.
Resource management and workload.
Cost management.
Time tracking.
Project calendars, personal calendars.
Nice interface.
Short learning curve.
We do know how critical it is to organize proper remote working conditions. We always keep it in our minds as we develop a planning tool for all teams, regardless of their place of work and size.
Considering the growing number of remote workers, we'd like to help businesses follow their plans, stay connected, and be productive.
Time tracking tools
2. TMetric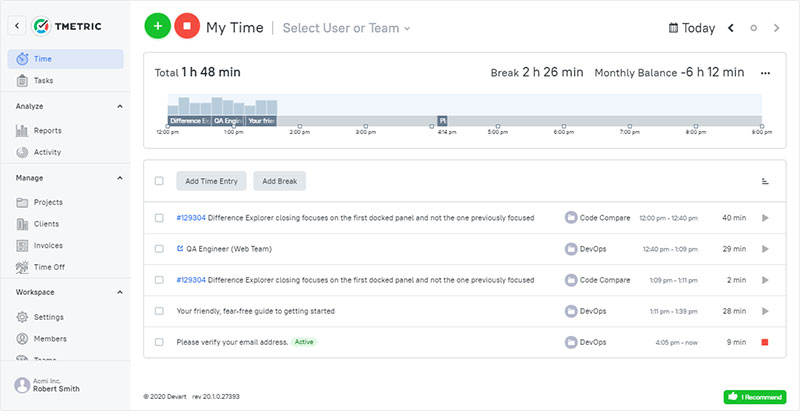 TMetric will help you keep track of worked hours, ensure accurate payroll, and easy management of time off. You will be able to monitor your team's activities, generate clear and detailed reports to analyze spent time for better planning and optimizing future work.
3. DeskTime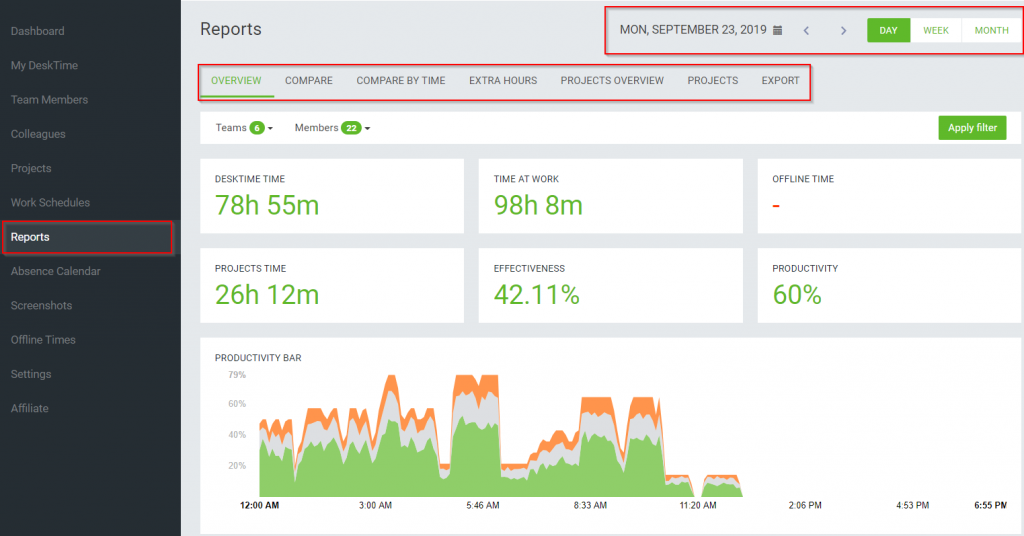 DeskTime is an automated productivity and time tracking software that helps remote teams stay productive and efficient at work. The software offers a comprehensive list of features such as project tracking, absence calendar, shift scheduling, and more. DeskTime will be a helpful tool to make sure you and your remote team are on the same page at all times.
Productivity and Videoconferencing suites
Changing the office to your home, among others, means that you won't see your team face-to-face. Videoconferencing platforms is the only working way out.
Besides, these tools could come in handy for all those who want to be more productive.
4. Google Hangouts Meet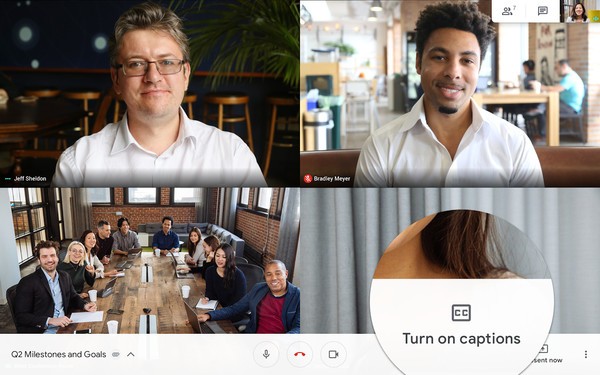 This is a videoconferencing solution from the software giant. It helps teams organize video calls with an easy-to-understand interface. Just send a link and forget about any other organizing challenges.
5. Microsoft Teams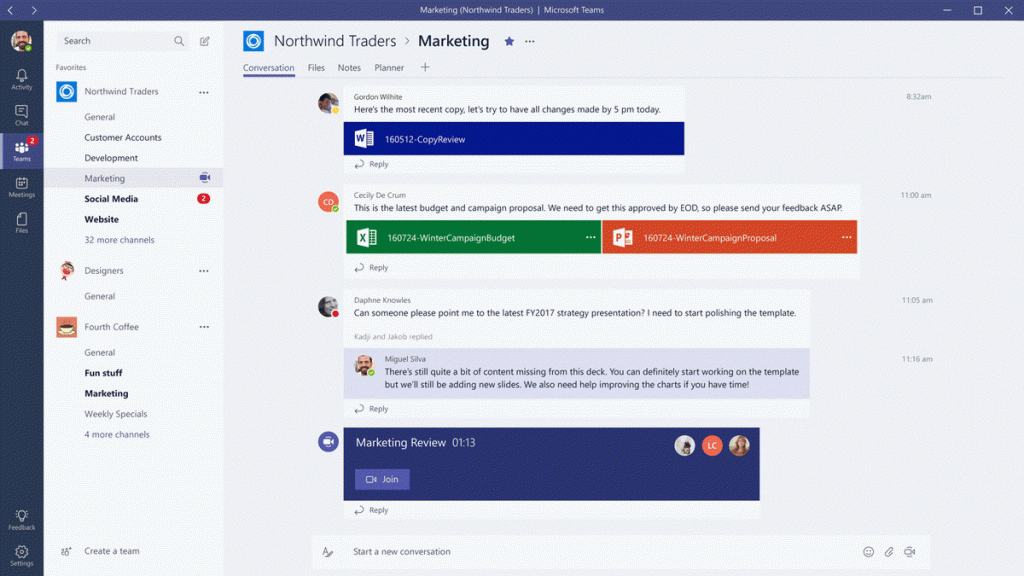 Another solution by the software giant. It quickly allows organizing teamwork with the help of the chat, video calls, and shared access to files.
6. Zoho Remotely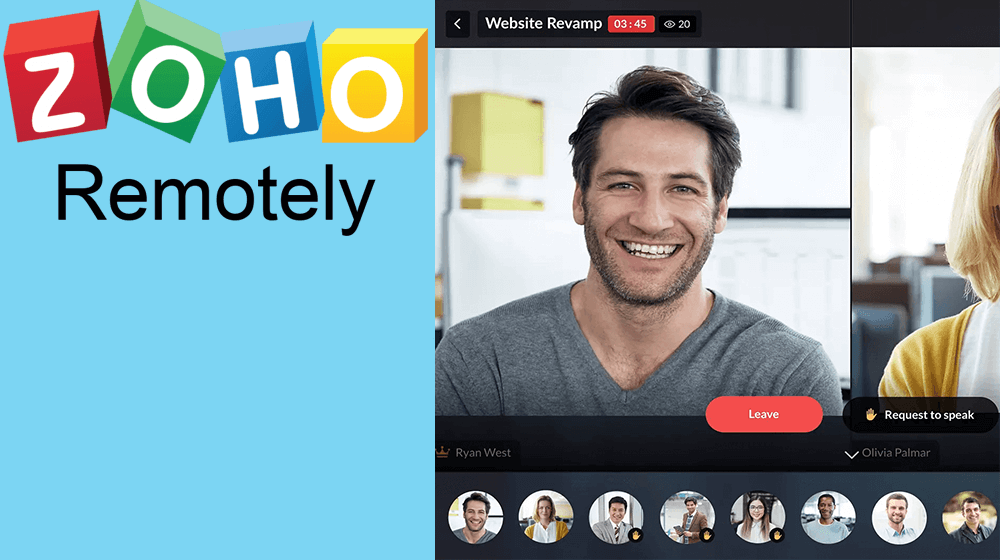 The platform easily maintains a productive working environment with online team meetings, training sessions, calls from customer support service, and sales presentations.
7. Webex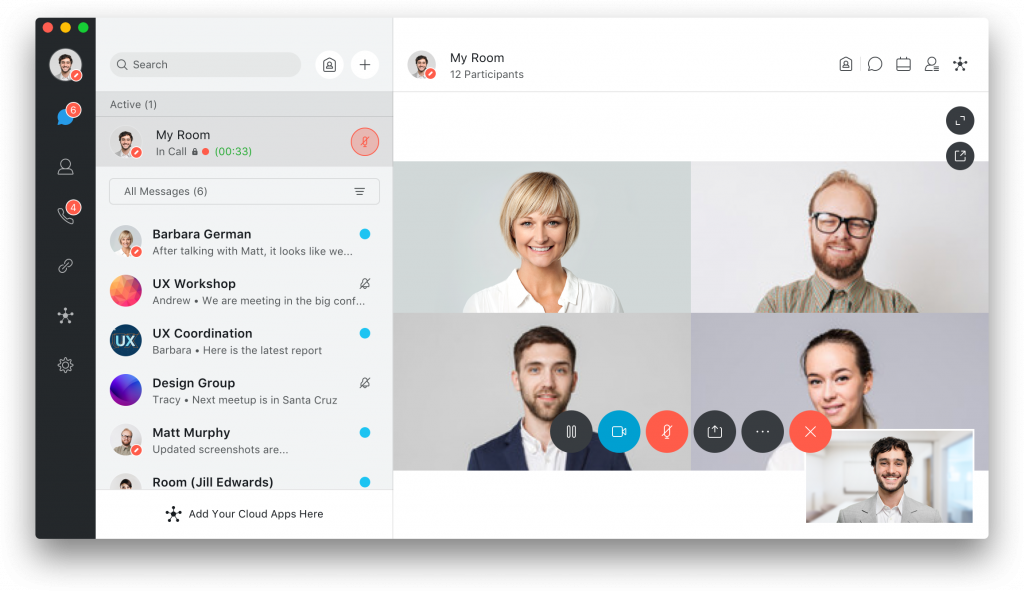 The tool provides hassle-free video conferencing and calling.
8. Zoom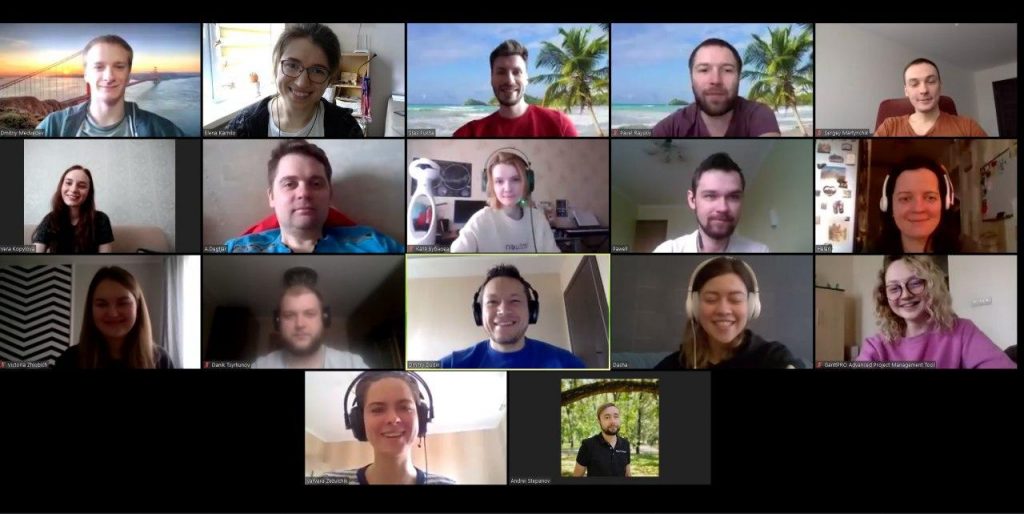 Zoom is the recognized leader in the videoconferencing category with the intuitive interface.
Marketing tools
Despite the circumstances, marketing campaigns should not stop. Moreover, some companies can put even more efforts on running them.
9. MailerLite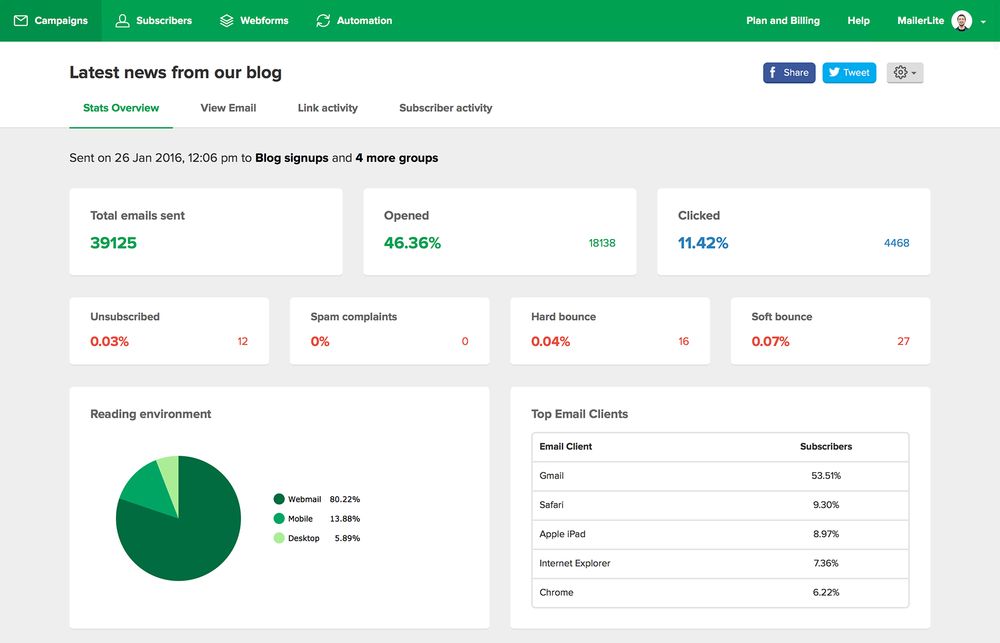 MailerLite will help create your email marketing the way you want it. You will be able to start and run amazing campaigns, grow your subscriber list, personalize, and optimize campaigns as well as track results.
10. Netpeak Software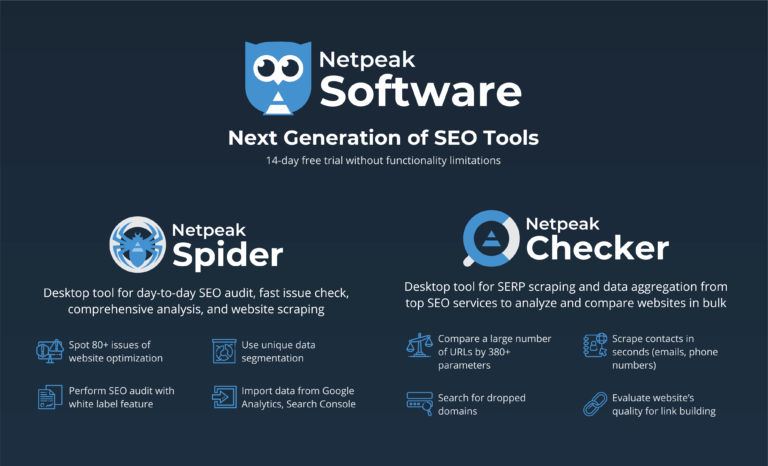 Netpeak Software company develops desktop tools for SEO specialists and webmasters: Netpeak Spider (day-to-day SEO audit, fast issue check, comprehensive analysis, and website scraping) and Netpeak Checker (SERP scraping and data aggregation from top SEO services to analyze and compare websites in bulk).
11. EmailAnalytics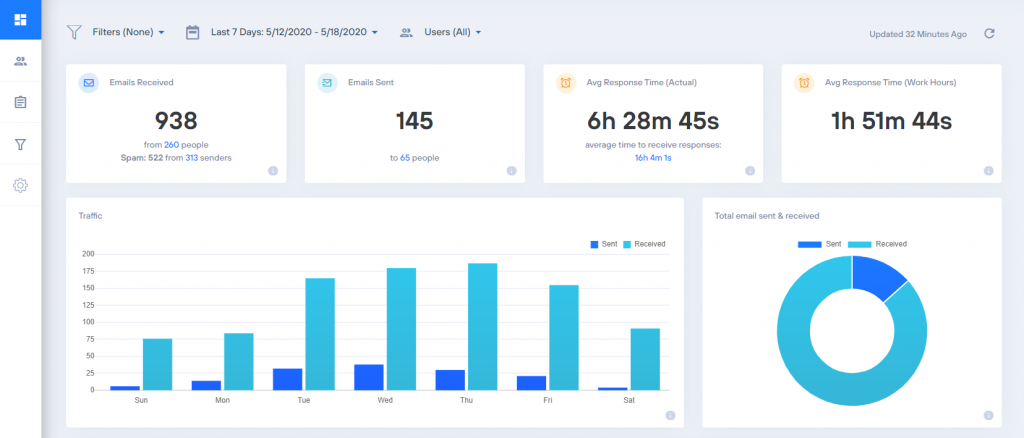 EmailAnalytics is a web app that visualizes your team's email activity. You can see how many emails each member of your team sends and receives every day, along with many other metrics such as average email response time.
Conveniently, you'll get a daily or weekly email report summary so you get your data delivered to your inbox. It's the perfect solution for illuminating the black hole that is email activity.
Customer service
No matter where you are, staying connected with your customers should be a priority of the highest level. Otherwise, you might simply lose them and, respectively, your profit.
12. LiveChat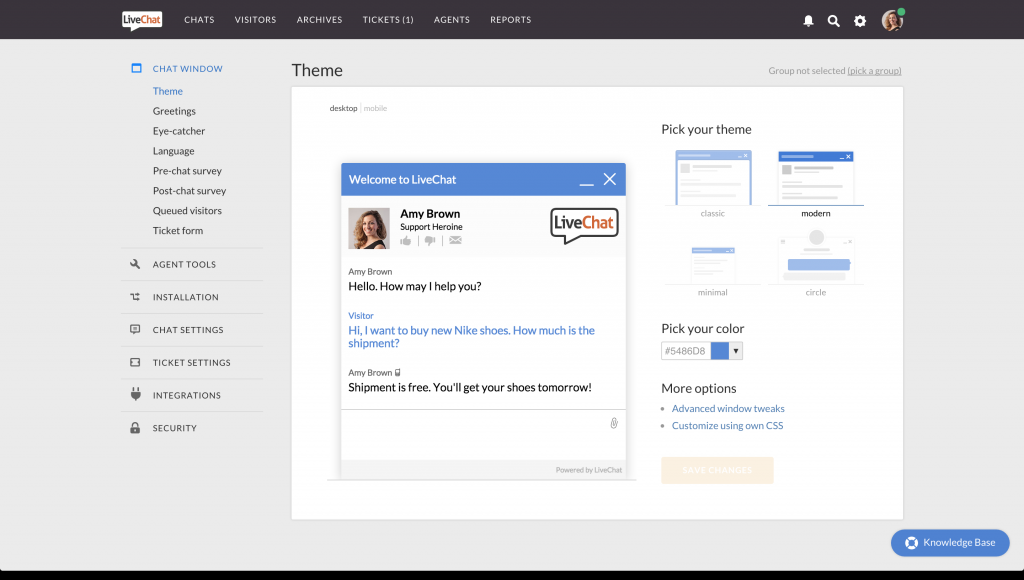 LiveChat helps stay connected with customers, stay coordinated, and provide instant information. It allows managing multiple websites with just one LiveChat account.
Chats and messengers
Communication is key for any business regardless of the work nature. However, remote teams heavily depend on communication channels. Here are communication tools for such teams.
13. Chanty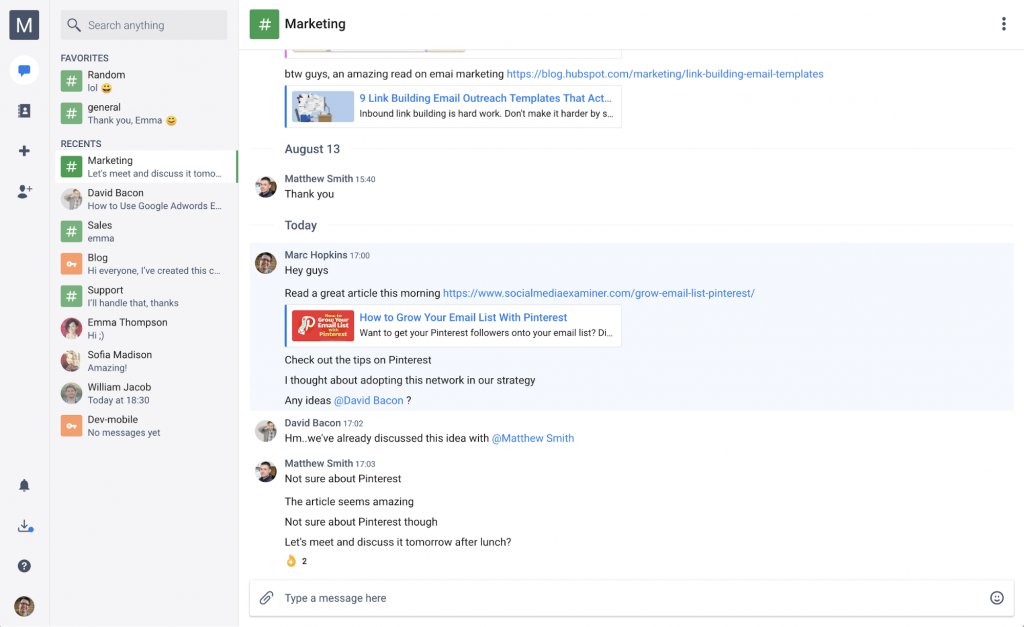 Chanty is a team communication and collaboration tool used by many remote companies around the Globe. Some features include audio and video calls, voice messages, screen sharing, task management, and many others.
14. Troopmessenger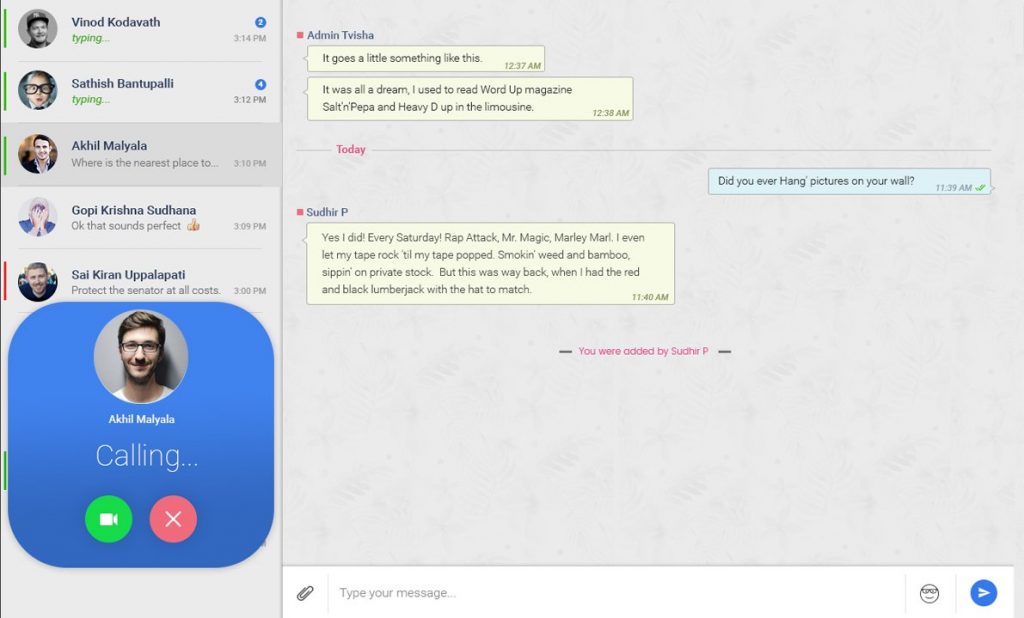 Share your business or new project ideas across your teams with the communication and collaboration facilities of Troop Messenger. The workspace messaging tool allows people of in-house to have transparent office communication with its advanced feature stack.
Rather than making teams stick only to the text communication with its instant messaging services, it enables them not to lose the personal touch with its voice-video conversations through video conferencing and audio messaging features.
Appointment scheduling software
Scheduling and running appointments can turn into a challenge when working online from home. The apps from this category easily help do it virtually.
15. 10to8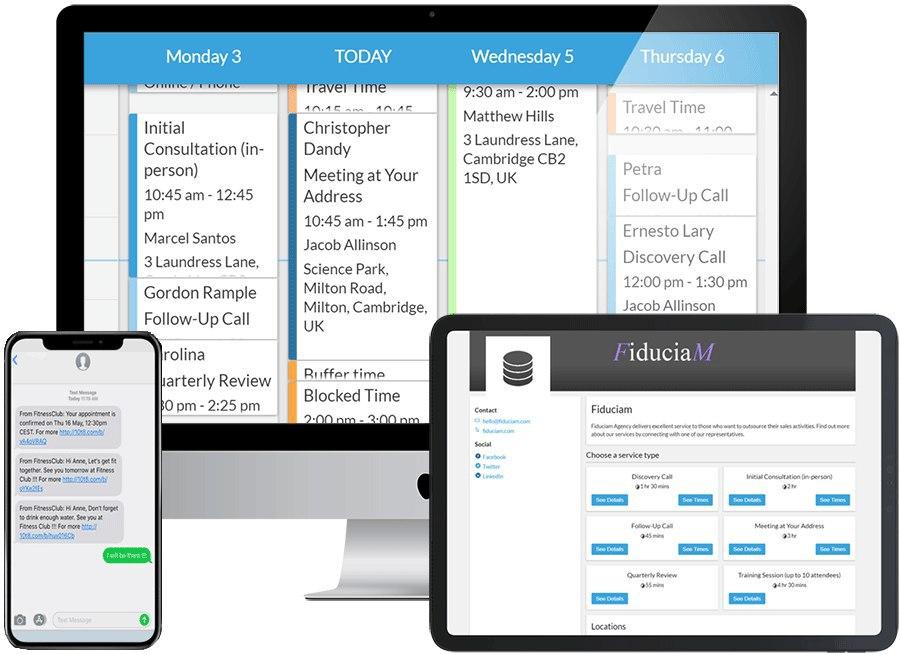 10to8 is scheduling software for businesses that need to arrange meetings, be it virtual staff meetings or video and phone calls with clients.
The software streamlines collaboration between teams, as it allows you to book in meetings in multiple team members' 10to8 diary. The bookings are automatically synced into everybody's external calendar so double-bookings and miscommunication can be avoided.
Thanks to the native Zoom integration, each appointment is assigned a meeting link that attendees can access straight from their calendars.
Design tools
16. Visme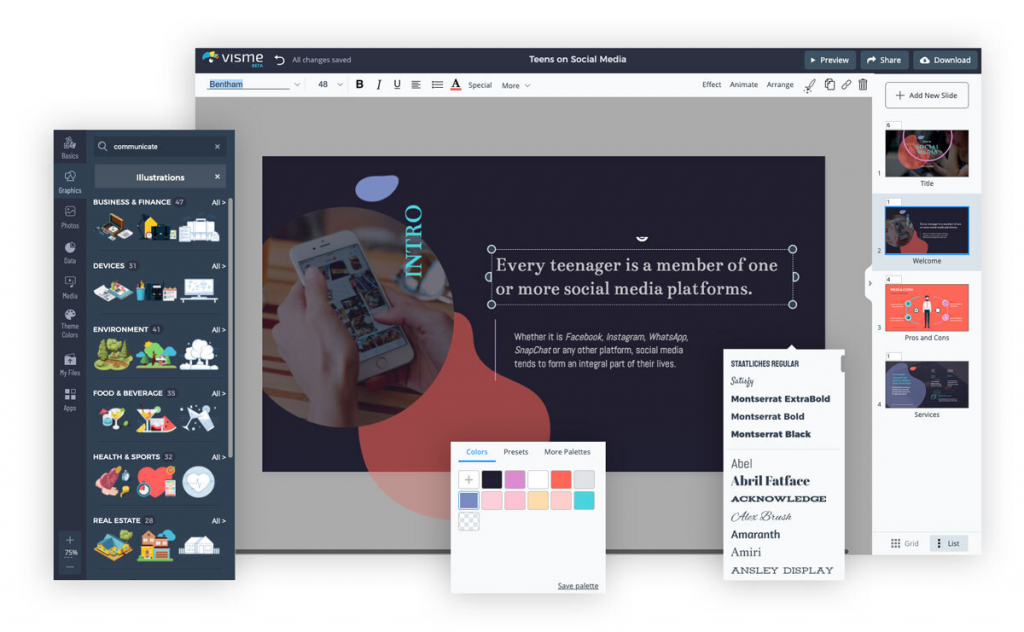 Visme is a drag-and-drop graphic design tool that any member of your team can use. Not only you get several free templates in various categories, you can also access millions of free images, download your designs in high-quality JPG format or share them online. This is an ideal application for both non-designers and designers to create great-looking visual content in minutes.
Do you know and want to add any remote working tools? Share with us in the comments below.