5 Leadership Practices a Remote Project Manager Needs to Master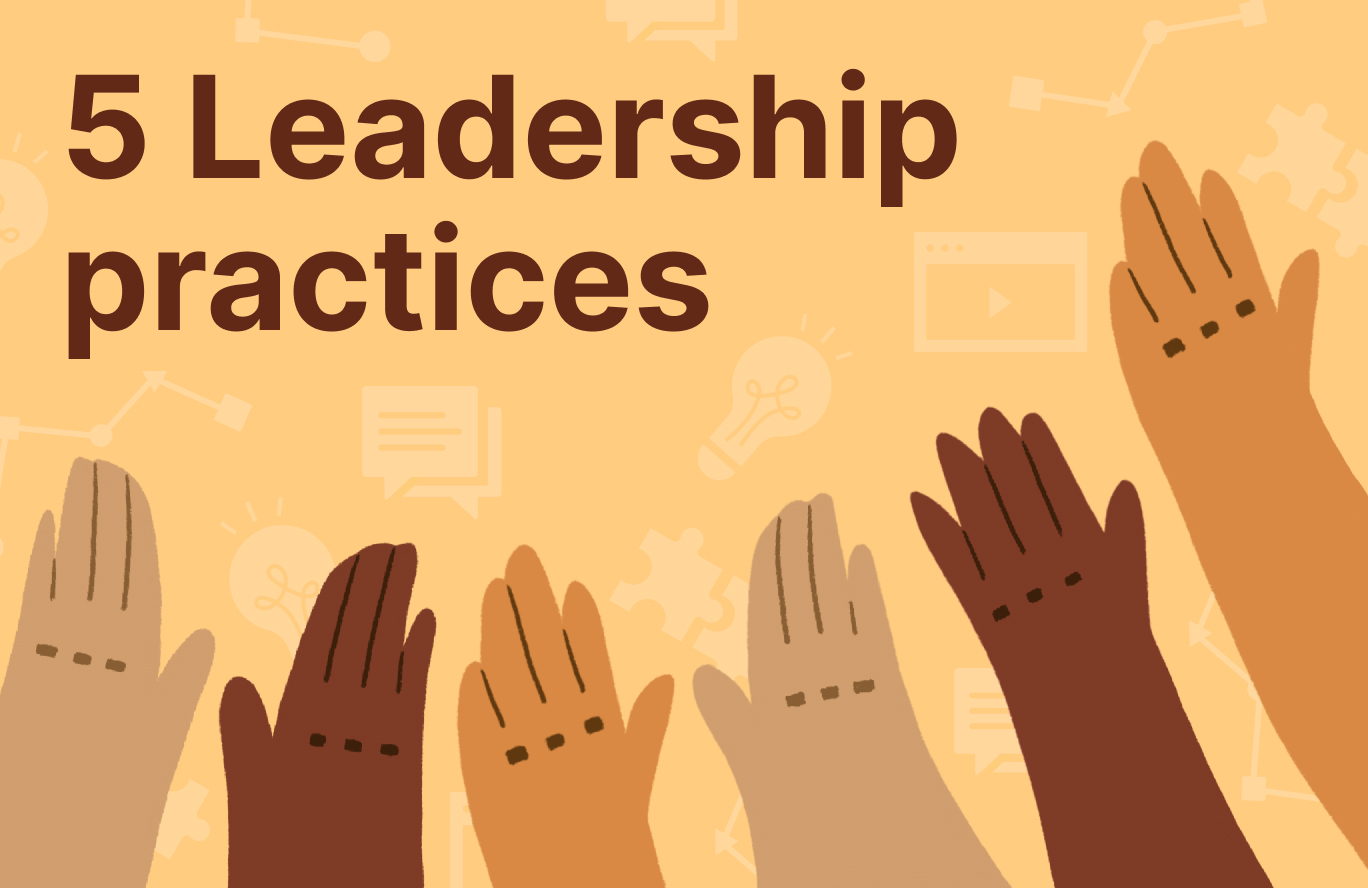 The world will never be the same for project managers. For example, the IT company I work in decided we'll stay remote even after the pandemics.
So, here's something we can both agree on…
All project managers need to master new leadership practices for remote and online work.
I believe leadership is one of the five vital areas that you need to revise these days.
And this is where people run into trouble!
Project managers focus too much on keeping the wheels turning. So, they update the processes and tools for online work. But they forget to update their leadership style.
Below, you'll find the best practices I used during the last nine months of working from home. These leadership practices helped me to adjust to the new realities.
Contents:
1. Learn your team members to build rapport

Think about it: a newcomer gets into the office on the first day. A person from the HR department shows them around, their workplace. They meet some curious people in the process.
Then, an IT guy helps to set up the workplace. You introduce them to the rest of the team. Later, you may have a conversation during a coffee break.
As a leader, you have lots of opportunities to learn the person, ask more questions, and get to like them.
How does it look like today?
You receive an email with login and password information. An HR sends you a message that a project manager will contact you on Skype/Teams/Slack.
In the process, you sit in your "home office" staring at the screen. Waiting. Alone…
For a leader, that's a serious limitation. Let me elaborate on it.
How to win a person without coffee breaks
If you want to become a leader for a given person, you need to earn the right to lead them.
As Maxwell, John C writes in his "The 5 Levels of Leadership":
When you like people and treat them like individuals who have value, you begin to develop influence with them. You develop trust. The environment becomes much more positive – whether at home, on the job, at play, or while volunteering.
So, the best way to win a person is by building genuine relationships. And the critical point is to find at least one thing that you like in that person.
If you don't know a team member – you can't influence them. You don't know what this person values the most. Therefore, you can't focus your motivational efforts.
So what's my point?
You need to go the extra mile to learn and like a person in a remote environment. Sometimes it means trying new things out like these:
1. Use social media
Most of us share tons of information online. You can review a person's feed on LinkedIn and Facebook. The goal is to find a connection point. It should give you an opportunity to say, "me too!" Do you live in Nashville? Me too! You like Star Wars? Me too!
2. Coffee breaks in Zoom
You can do it with the whole team or a group of people. The only rule here should be "only non-work related chatter." Even the most diehard introverts on my team join our breaks.
3. Wine time
You can drink other things in Zoom as well. In the evening, you can have some wine. Just allocate the last work hour during a day and sip a bit of wine together.
4. Play games online
It can be any team building games for remote teams. For example, I play chess with some of the team members. Again, with cameras on and chatter, it's a great experience. You are never too old for chess.
5. Use one-on-one meetings to transition to personal questions
It's like a real-world coffee break. First, you discuss work-related problems. But in the end, you take a chance to learn something new about the person. Find an opportunity to say "me too" that will build a connection.
All of these help you find the one thing to genuinely like a person and, therefore, build influence over them.
2. Create online onboarding resource

Recently, I joined a new project. It was a distilled pain.
On the first day, I received three emails:
1. Contact John. He'll show you the product. 2. Write to Emily. She will show you how to access the resources. 3. Plan a meeting with Raj. He'll explain how we use the project management software.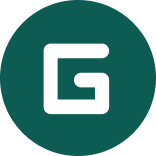 Project management software based on Gantt charts
Easily manage tasks, projects, resources, time, and costs.
Sign up for free
In all cases, the person either pointed me to a video or explained the same thing for the tenth time.
You must be wondering…
Why on earth didn't they create an onboarding document or something?
I had the same question…and then it hit me!
The onboarding process was an engaging event back in the office. I used it on purpose to help a newcomer to make acquaintance with other team members.
It was a great idea to delegate this activity to others because they interacted. People walked through the office from one person to another and talked.
Today we have a problem.
Now, that you are alone in your home office, you need to write emails to total strangers. You need to ask for help yourself, even if that's the same email thread.
Poorly organized processes is a Hygiene Factor, according to Herzberg's theory. Therefore, you don't want to make a bad first impression that demotivates the person for many weeks. You need to fix it!
How to create an exceptional remote onboarding experience
It's much more cost-efficient to create a compilation of videos and documents to get a person up to speed:
This resource is reusable and easy to maintain.
It's scalable.
A person can access the information on demand.
It instantly shows how organized your project is.
For sure, you need to have a meeting or two to clarify any questions that they have. But these questions are also a great input. You can include frequently asked questions into your resource.
Fortunately, there's a simple solution.
The easiest way to create an onboarding resource with tools like Zoom or Loom is to record video tutorials with screen share.
Then, keep a Google Doc or Wiki page in your software with links to all the videos and other documents. Organize them in a step-by-step workflow.
I have a separate checklist that helps a person to set up a workplace on the first day. It's reusable for all projects. Likewise, I have a document that introduces a newcomer to the product we develop.
When you do it right, you'll hear something like, "Wow! You are so organized. My previous job was a chaos!"
3. Share your expertise with the team

Recently, I got a complaint from my Business Analyst:
"People write to me in chat all day long!" She said. "They ask questions about the requirements. It always feels so urgent that I have to reply."
She was agitated because she's a very diligent and responsible person.
"But I have an important and massive piece of work I need to do." She continued desperately. "I need to focus and dive into it for at least two hours without interruption. How can I do it with all these distractions!"
"OK, I see." I told her. "Did you know you can start your workday without signing in to Skype and checking emails? Just do the work you need – then get online. The project won't break apart."
That's when I realized…
While you are at work, you should be available. People still think in terms of office hours! They don't use the benefits of the remote environment.
You, as a project manager, can teach them lots of things from your area of expertise like:
Productivity.
Email communications.
Prioritization.
Virtual meetings.
Why does expertize sharing work for leadership relationships?
You are not managing their work. You help them to do their job with less stress.
Note: I've put a bonus resource at the end of this article. It will help you focus on four other vital areas besides leadership. It can help reduce your stress as well.
Expert authority is the shortest way to become a leader
I'll repeat it. You need to earn the right to lead a person.
When a person sees you as an expert in your trade, it's more likely they will follow your lead. That's actually why leading by example is one of the most efficient approaches in leadership.
But let's assume you need to win a person that sees a project manager as a fifth wheel. Your expertise in project management means nothing to him. How can you prove your worth?
You guessed it…
You can teach such a person something that will help them do the work easier and with less stress.
For example, here's what I usually teach:
Zero inbox technique for all team members involved in communications with clients.
Three big tasks prioritization technique for Business Analysts and Software Architects who have years worth of tasks on their plate.
How to be a leader – for all group leaders who need to manage or mentor at least one other person.
And I'm not stopping there…
Teaching a person a skill is a basic level. It helps to do their job better. But what about teaching a person to build a career, get a higher salary, and increasing self-esteem.
4. Provide career guidance like PMs in Google

Google is in the pursuit of a perfect project manager. Here's what they found through years of exhaustive research:
"Supports career development and discusses performance" is the #6 of the most valued project manager's behaviors.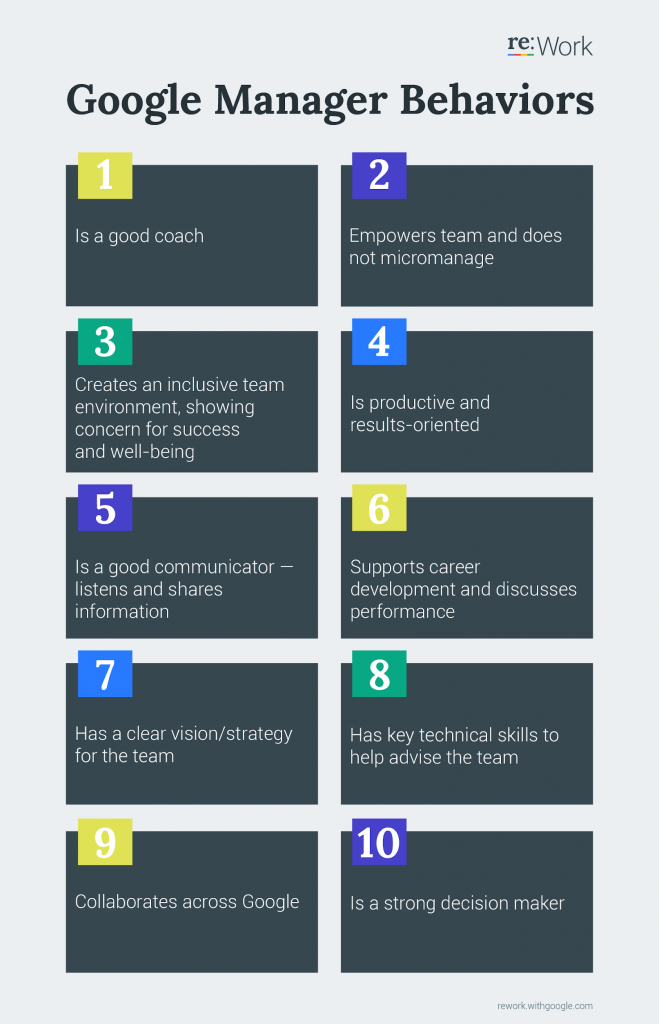 OK, I get it.
Not all project managers and leaders have direct authority to raise salary or give a promotion. Usually, there's a whole process behind the performance review. You need to get approvals and sign-offs from your manager. Hovewer, for sure, you can help your team grow by training and upskilling them with, for example, in-demand digital skills.
The main problem is that most companies don't have a transparent review process like Google. That's why you need to "support" your people's career.
So, here's what you need to do:
Learn the performance review process in and out. Communicate with HR and your leadership to come up with a predictable workflow.
Work with your leadership to build trust in your decisions in regards to promotions and salary raises. This will exclude the last moment rejects by your boss.
Work with people to build correct expectations in regards to their earning potential in the company. You don't want to promise a salary raise that the company cannot afford.
Set clear and transparent goals for the review period. It should work like this. If you achieve these goals → you'll get a positive review and, most likely, a salary raise. Always communicate all major goals and expectations with your leadership.
Conduct regular performance one-on-one meetings with each team member. You can do it once a month or once every three months. The key here is regularity.
Don't make the performance review the only point of the performance feedback. In words and without obligations, you should communicate it as often as possible.
I know that's a lot to take in, but bear with me…
Your crucial role here is to ensure that you support the process during all stages. People should be rewarded for achieving the performance goals that you and the organization set. Otherwise, you lose trust.
Do you see how huge this is?
Yes, it takes lots of effort to do it correctly. But if you don't work in Google, Apple, or Amazon – it's the most effective way to build your leadership authority.
5. Cut the distractions in favor of ownership

I believe that people are honest in general.
Yes, you can't monitor people working remotely as you could in the office. Nevertheless, by default, I don't assume that they try to work less because I can't see it.
If they don't perform, the problem is in the lack of ownership.
But that's not all…
Ownership falls on the verge of leadership and project management. This means you need to address both: the processes and how you manage people.
On the leadership side, it boils down to trust. You need to create an environment where people have at least the smallest control over their work.
What does that mean in the real world?
For example, you can:
Allow team members to decompose and estimate the work they need to do.
Get peer (not superior) team members to review the estimates.
Get people included in discussions.
Be a servant-leader in general.
Reduce the amount of control.
The idea is simple. If you entrust something to a person and give enough control, they will feel ownership for it.
Maxwell, John C:
Trust is the foundation not only of leadership relationships but of all relationships. You cannot influence people who don't trust you.
But there's a catch.
It will fail to work without the second component – proper project management processes. But that's beyond the scope of this article.
Five vital areas a great project manager needs to master ASAP
As much as I would want it, you can't substitute project management with leadership. A team still needs processes and workflows that they can follow to achieve predictable results. Therefore, leadership is an integral part of project management.
So, if you are a project manager – leadership is one of the vital areas. But if you want to learn more about the other four areas, you can click here to access my resource guide.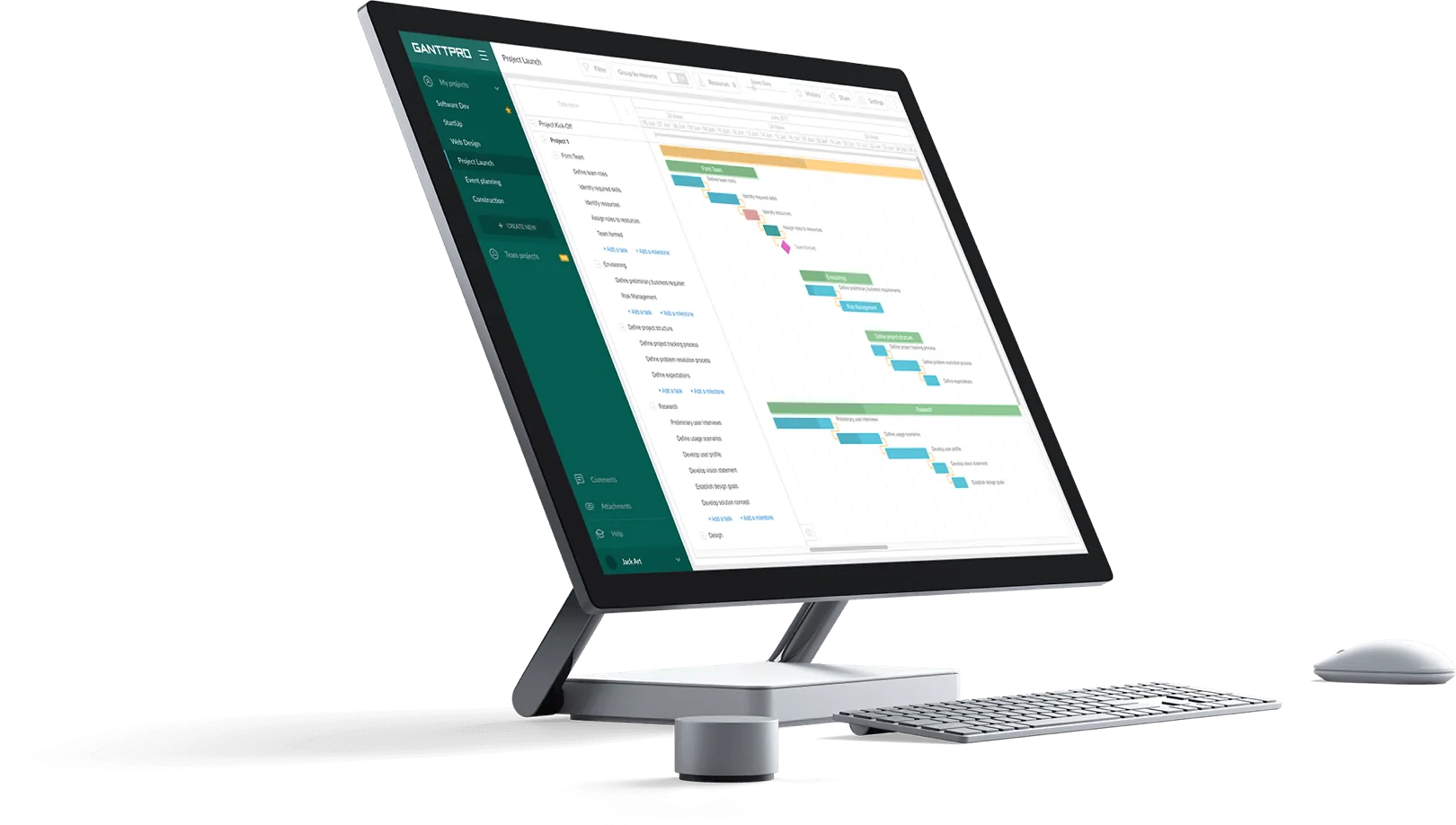 Join 800,000+ project managers!
Create Gantt charts in minutes with GanttPRO and reduce time spent on managing tasks by 40%
Try for free
No credit cards required. No obligation.