How to Create a Work Plan for a Project [Guide + Visual Examples]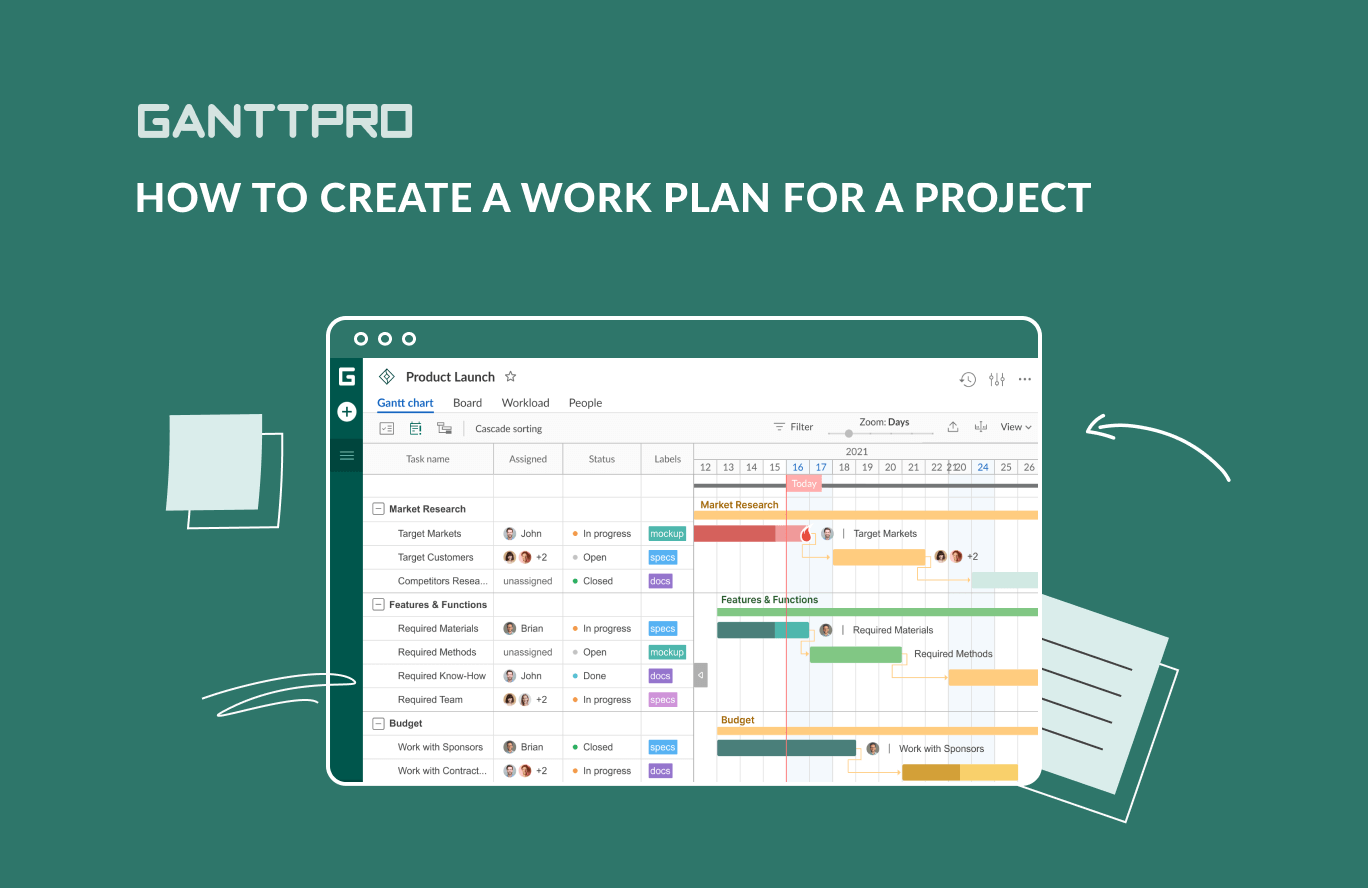 Audio version:
Striving to improve your project management skills, you should clearly know how to create a work plan for a project with ease.
Poor planning can be a nightmare for any team. When it comes to initiating a new project, one of the key goals is to be sure that everyone knows what they are doing and how they should do it.
You may not have a chance to walk into each office and ensure that the people you have hired are completing their work effectively. However, every step should be accomplished in the right manner.
That's where a well-prepared work plan comes into play. And if you have no idea how to create a plan for a project and where to start, you need a professional guide for assistance.
In this post, we share some essential tips on how to compose a project workplan better than your competitors. It's time to amaze them!
Contents:
What is a work plan for a project?
A work plan is a document that helps teams to communicate more clearly about their project. A well-designed work plan contains the action steps needed to complete this project.
The purpose of this strategic doc is to create a visual reference for the project goals, objectives, tasks, and people responsible for each specific area. It means that every team member should be updated based on its progress and current status.
Usually, a work plan is much more detailed than a mere timeline though. It may contain the info about objectives, team responsibilities, and sometimes even the budget.
A typical work plan usually includes:
A vision with all project goals and objectives.

Tasks and subtasks with dependencies.

Task assignments.

Milestones.

Key deliverables.

Resources.

Timelines with start and end dates.

Budgets.

Risks that should be assessed.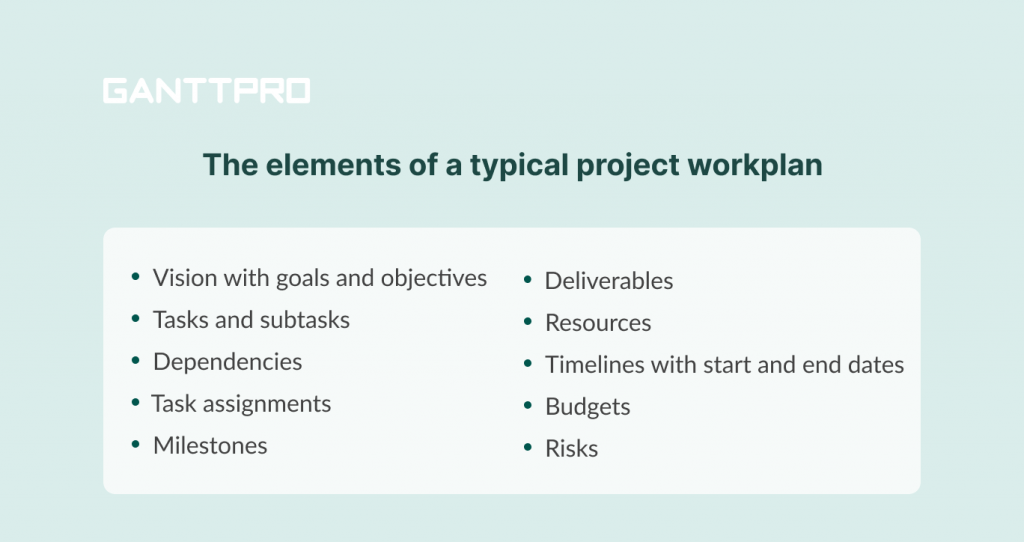 All these elements can be easily visualized on an online Gantt chart.
This type of project management charts serves as a professional helper in visualizing the steps and nuances of any plan. It will be useful in various professional spheres from software development to event planning.
You can try out the diagram when planning activities or scheduling calendars, working on the WBS hierarchy, or customizing roadmap templates.

Gantt chart-based work plans will significantly simplify your efforts and work. In case you have to manage a complex project or multiple projects, you can find and apply one of the available work planner templates. It will save your time, as you will only need to customize and adapt it.
Types of work plans for projects
There are several plans you can use depending on who will be using it. The most common types of this document are:
Employee work plan. Individuals can apply this plan to develop and execute the certain action steps to complete their project. The doc may include the goals, budget, materials and expenses, an estimated timeline, etc.
Manager work plan. This kind of a planning document also has a large project scope and may include the benefits the project would have to the business, detailed budget, useful statistics, and so on.
Business owner work plan. The business owner work plan for project implementation can be focused on annual goals or a new product proposal. It may contain market research and long-term projections.
Now let's add some thoughts about why a plan of work for a project is important.
Key benefits of creating a work plan
Before we figure out how to make a project workplan, it's better to first understand where it suits in your project management strategy.
Why do you even need it?
Below are the main reasons why a project workplan can benefit any team.
Keeps team members organized
Your project will look healthy only if everyone in the team has a clear vision of what you're all gunning for and what they should do to get closer to your goals.
A work plan serves great for this. It visualizes the project goals in clear terms, but most importantly, demonstrates the work each person has been assigned.
It's harder to mess up when people understand what exactly they should be doing and how it adds up in the bigger picture.
Aligns stakeholders
In many cases, you'll have a product owner, executives, project managers, and many other stakeholders who are affected by the work you're doing on the project. You will need buy-in from them to guide your efforts to deliver the best outcomes.
A work plan will serve as a base where you can visualize your ideas and change what needs to be changed.
Enriches a general strategy
A well-prepared work plan will help you visualize your strengths, weaknesses, opportunities, and threats. By outlining these factors, you will get a clear picture of what you can expect in the course of executing the project.
The plan will guide you through the entire process of executing a project and delivering your business strategy.
Now that you have a general idea of the importance of this document, it's time to move on to the secrets of developing a work plan for a project.
How to create a work plan for a project: 11 consistent steps
Preparing any document related to project management for the first time is a task that requires outside help and the use of professional PM software.
In the case of creating a work plan, a tool based on a Gantt chart is what you exactly need. Therefore, your choice can be directly associated with GanttPRO.
This online Gantt chart maker will help you generate and manage a robust project workplan from creating tasks to tracking the progress of each timeline activity.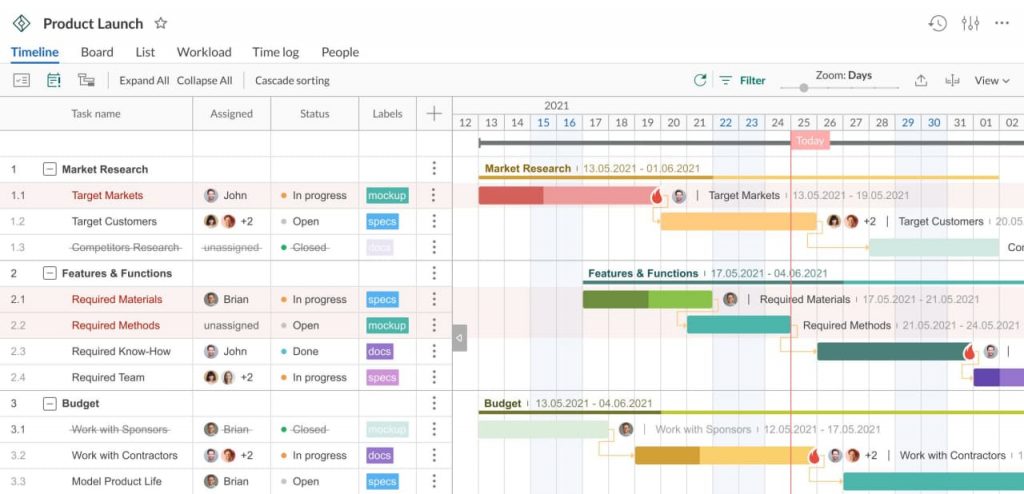 Based on the GanttPRO interface and its advanced features, we propose you to follow the consistent steps for how to make a work plan for a project in a proper way.
1. List your project goals and objectives
It is a cloakroom that a theater begins with and it is the list of goals that usually initiates a work plan.
The first step you should do while thinking about how to make a work plan for a project is to write down all essential goals and objectives related to your project. It'd be great if they're specific, measurable, achievable, realistic, and trackable (that's right, this is the case for recalling the good old SMART goals concept).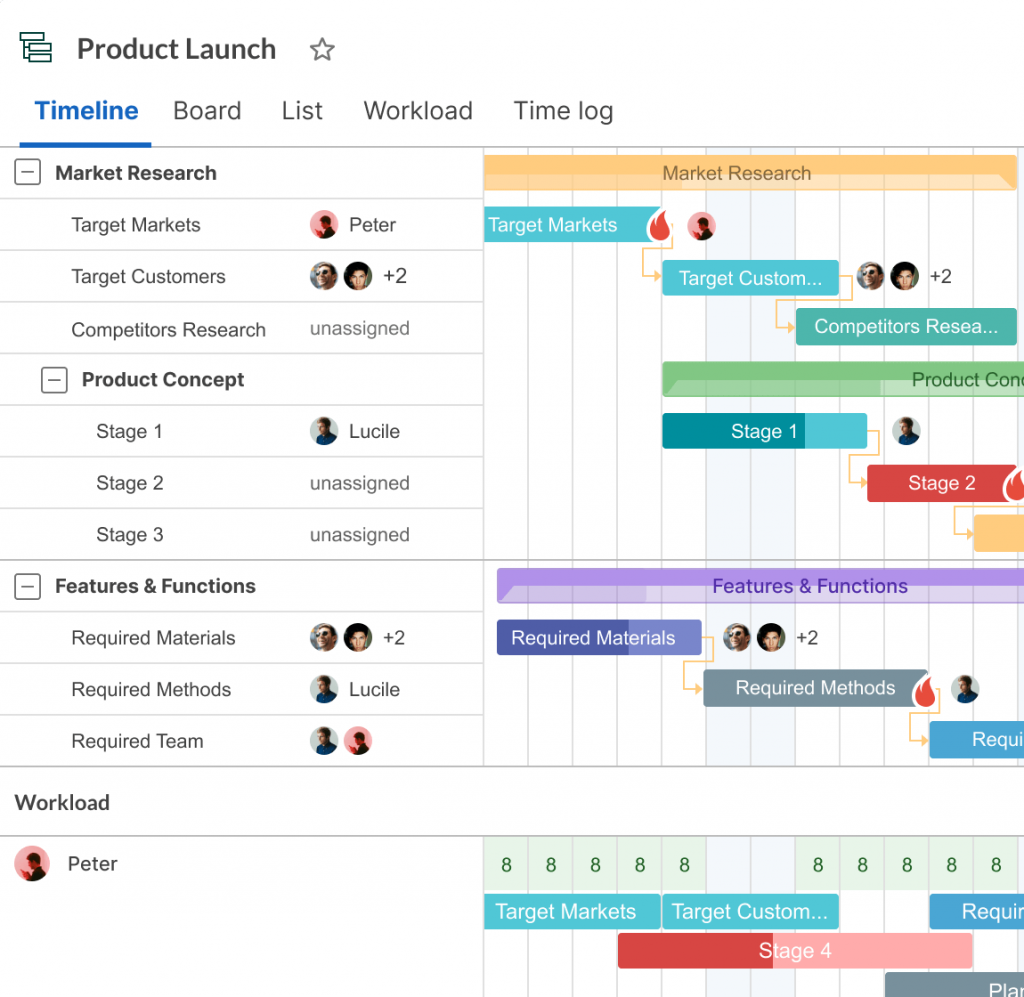 2. Define stakeholders
A project can involve so many stakeholders that sometimes it is difficult to be aware of everyone. They may have more or less impact on a project respectively but you should have a clear understanding about all of them.
The list of your project stakeholders may include sponsors, risk analysts, procurement specialists, end users, etc.
3. Determine a project scope
At this stage, you have to point and discuss the work plan basics such as product description, justification, acceptance criteria, deliverables, exclusions, constraints, assumptions, etc.
61% of organizations that were interviewed during the study (2020) mostly or always create a scoping doc as a part of planning. They admit that it's rather important to get the complete understanding and agreement among all stakeholders during this stage.
4. Create the hierarchy of tasks and visualize it
If your project goals and objectives are set correctly, it will be easier to fill your plan with tasks.
Complex projects will require many activities. Therefore, having a good planning tool you'll be able to break your tasks down, grouping them into subtasks.
With the help of task settings, you'll easily organize your activities.
Here's how it looks in GanttPRO.
This will allow your project participants to visualize the hierarchy of tasks and make life easier when interacting as a team.
By the way, we've already discussed this topic when describing how to create a work breakdown structure, so you can recall this material to leave it in memory.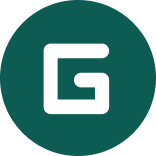 Project management software based on a Gantt chart
Create an online work plan for a project in minutes.
Sign up for free
5. Assign roles
By this stage, you should have an initial understanding of how to write a work plan for a project. Now it's time to include the right people in it.
Once you have listed the objectives and tasks, involve people from your team to drive those initiatives.
Assign the tasks out so that every team member is working in the area where they can perform best.
Using the Gantt chart maker you'll do it in minutes.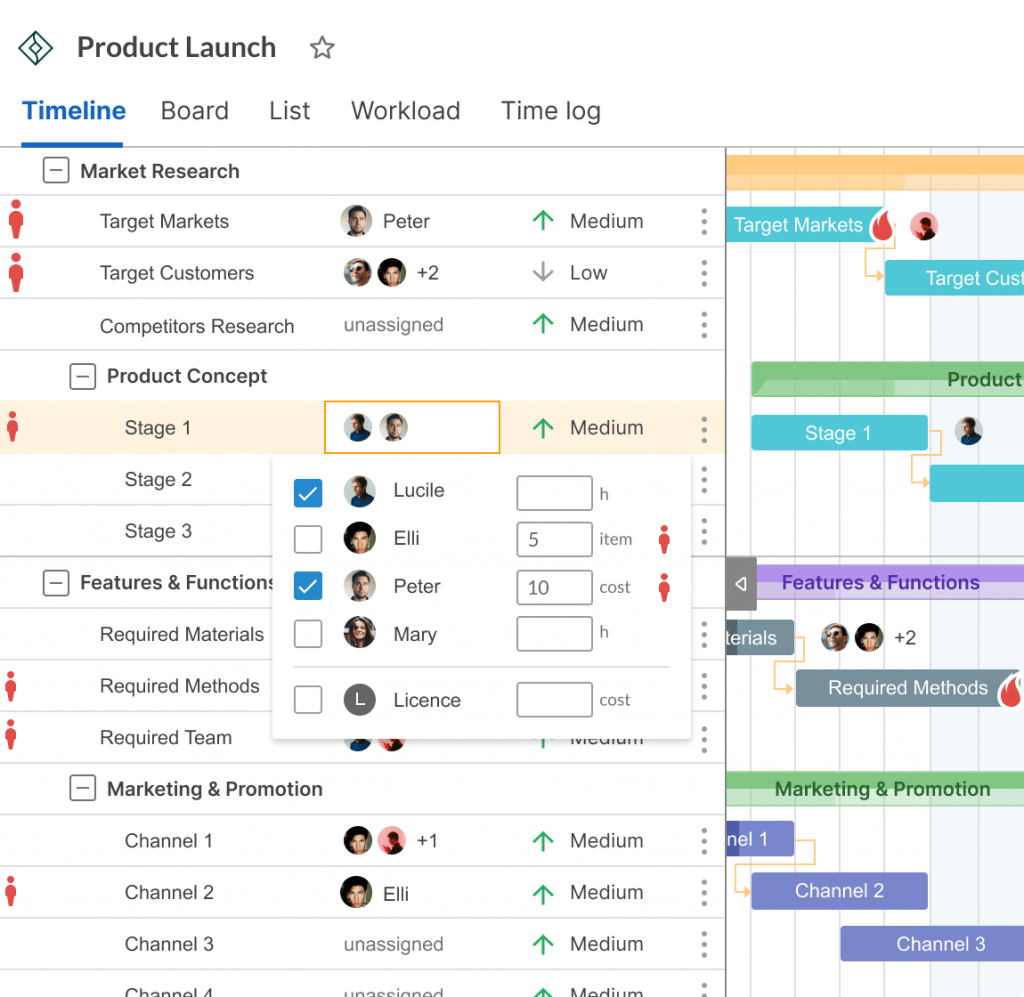 6. Add roles and virtual resources
In order to manage and complete your work projects, you may need not only manpower but also specific tools, materials, and budget.
You will also have to estimate how much human and technical input you need to deliver on your project targets.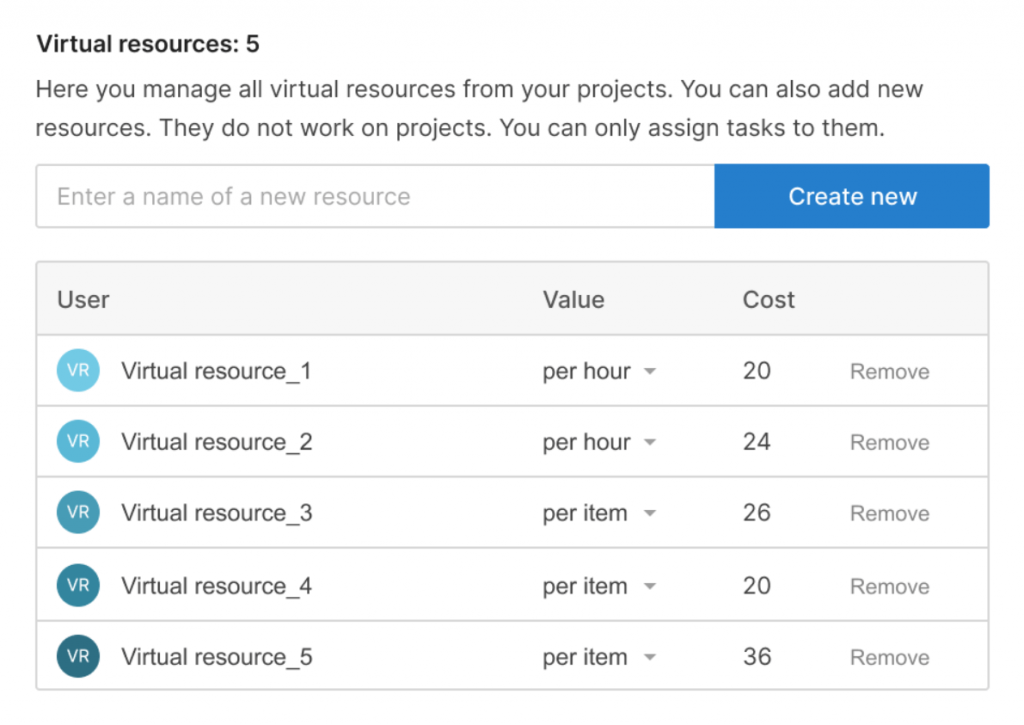 7. Set deadlines
If you want your team members to know what they're working toward and how long they have to do it, then each task should have a certain deadline.
In case your colleagues don't have set deadlines it becomes harder to hold anyone to get their tasks completed. So find the time to write down the deadlines that everyone needs to stick to.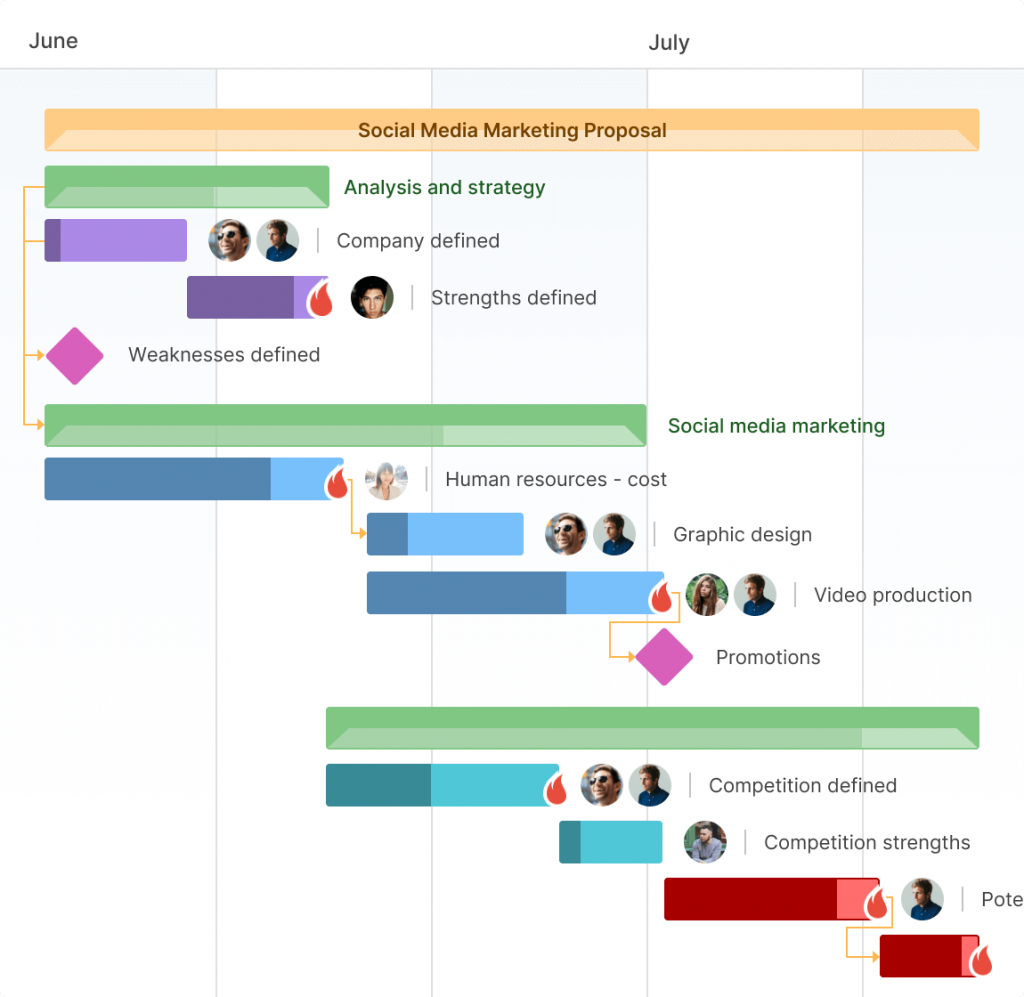 8. Organize your work plan tasks with dependencies and milestones
While composing your work plan, you may realize that many of your tasks should be logically linked with each other.
Task dependencies will simplify timeline management and make it clear for the entire team. In GanttPRO, you can add dependencies using the handy drag and drop feature. If you need to change the dates of dependent tasks, the auto-scheduling option will rearrange the plan automatically.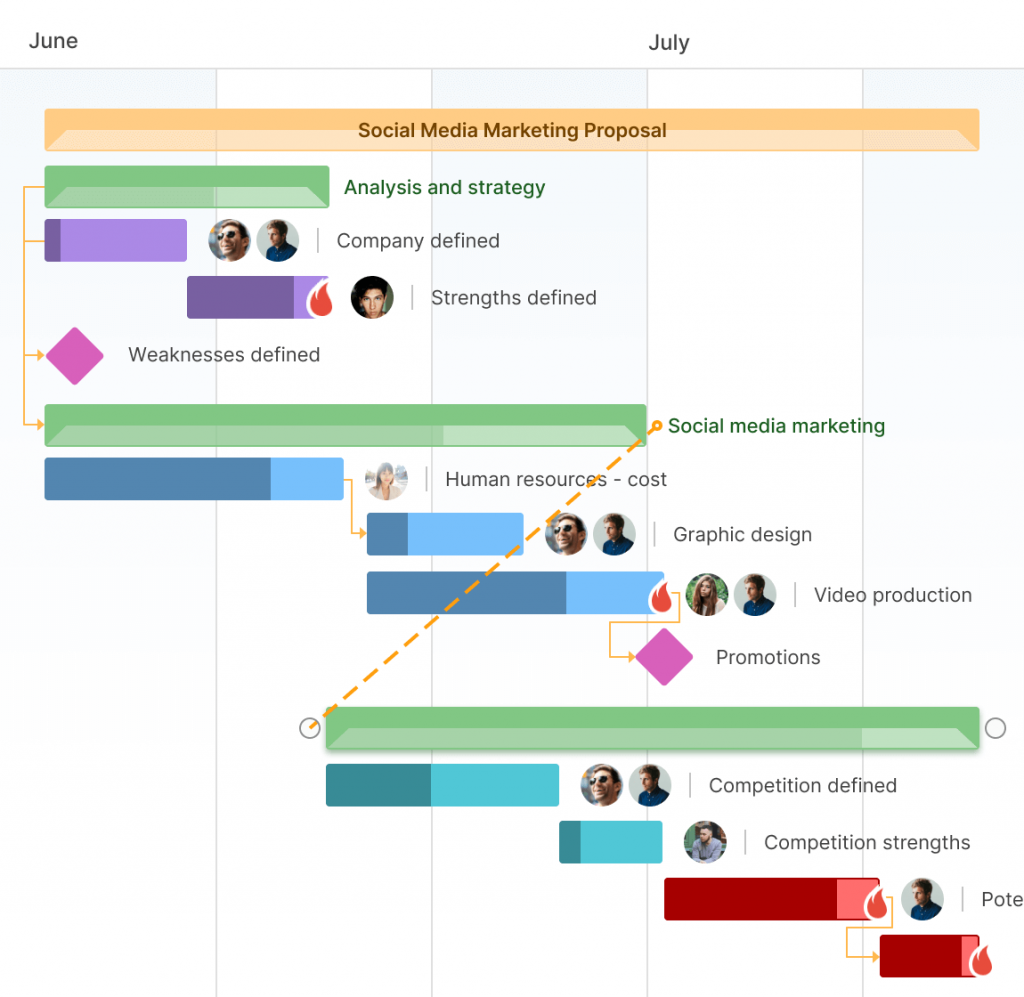 Highlighting the most important activities is what you can also need to make your planning document manageable and transparent for each team member.
Define milestones in your schedule to estimate the time it will take to complete your project. It will help you to clarify how your project development is moving forward.
9. Control changes
Another essential aim of the work plan functionality is to keep all stakeholders informed about the possible changes.
With the help of GanttPRO, you can synchronize your data in real time and get instant notifications. It will allow the stakeholders to be always aware of any changes within certain tasks and the entire project.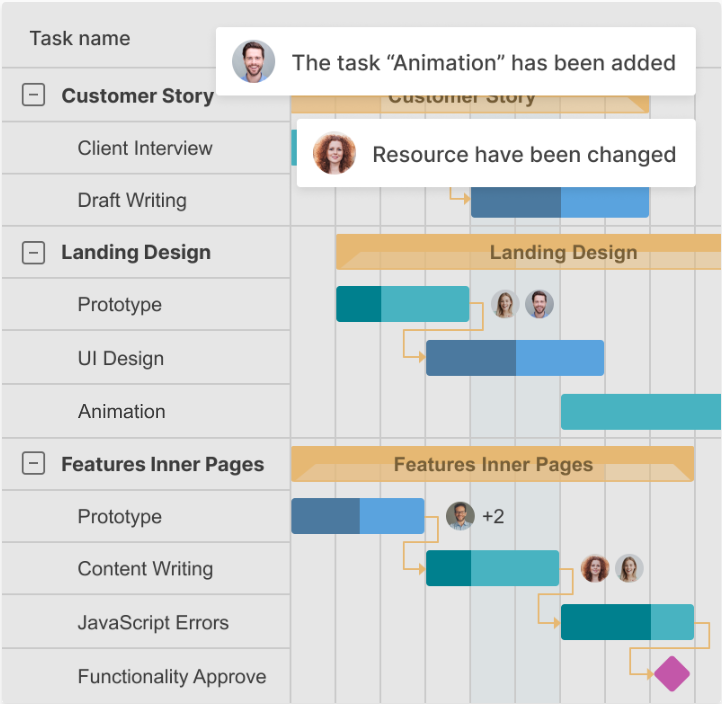 10. Make the work plan sharable
Your work plan is almost ready. However, you may need to share it with everyone involved in the project.
The GanttPRO's advanced export feature will help you to share the doc and demonstrate any particular state of your timeline keeping the stakeholders engaged.
Export your work plan with ease by choosing different formats, such as PDF, PNG, XML, or Excel.
11. Don't forget about risks
Risk management is an essential part of project management, so you should remember it while thinking about how to write a work plan for a project.
Try to predict what can go wrong on every step, assess risks, and always have the ideas of how to handle them in case they occur.
What risks can occur? You may face unclear requirements, changes in requirements, budget cuts, poor communication, or shift of dates.
Luckily, GanttPRO allows for creating an initial version of your project, so you can compare it to the current state. Adding a baseline will help you identify whether the project is developing as it has been planned.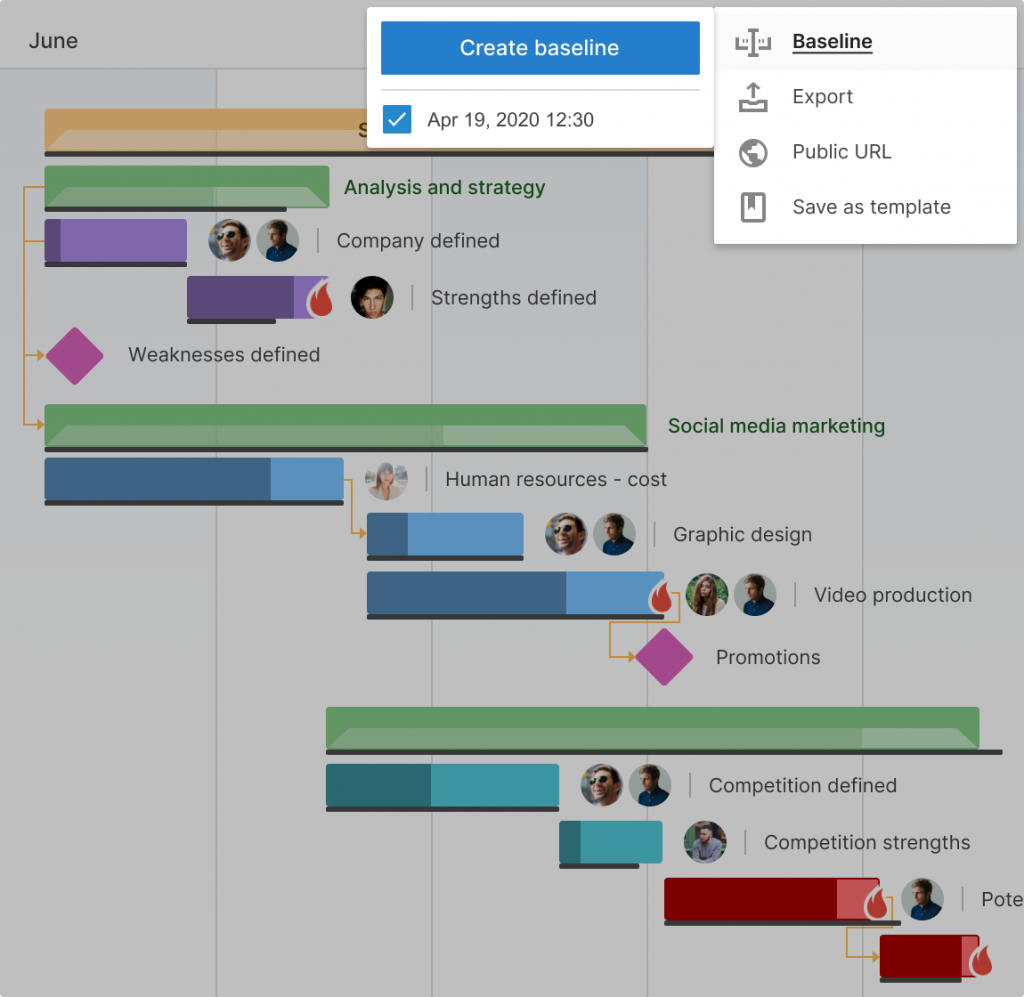 This concludes our list of tips on how to generate an effective work plan. If we missed something, please let us know.
Create a new project work plan in GanttPRO or save time by using a ready-made template
A work plan is a powerful document that project people should be able to create and manage at any time. It clearly articulates the required steps to achieve stated goals by setting objectives and deliverables that can be transformed into specific actions. 
This document should serve as a guide, enabling the realization of an outcome through effective team collaboration.
A handy Gantt chart will assist you in planning, so you can apply GanttPRO functionality to turn your ideas into a well-visualized plan. By using friendly Gantt chart templates, you'll save precious time and effort.
Follow all the steps described above and take advantage of GanttPRO features to write a project workplan that will be competitive and effective.

This content is licensed by