Types of Teams with Their Advantages and Disadvantages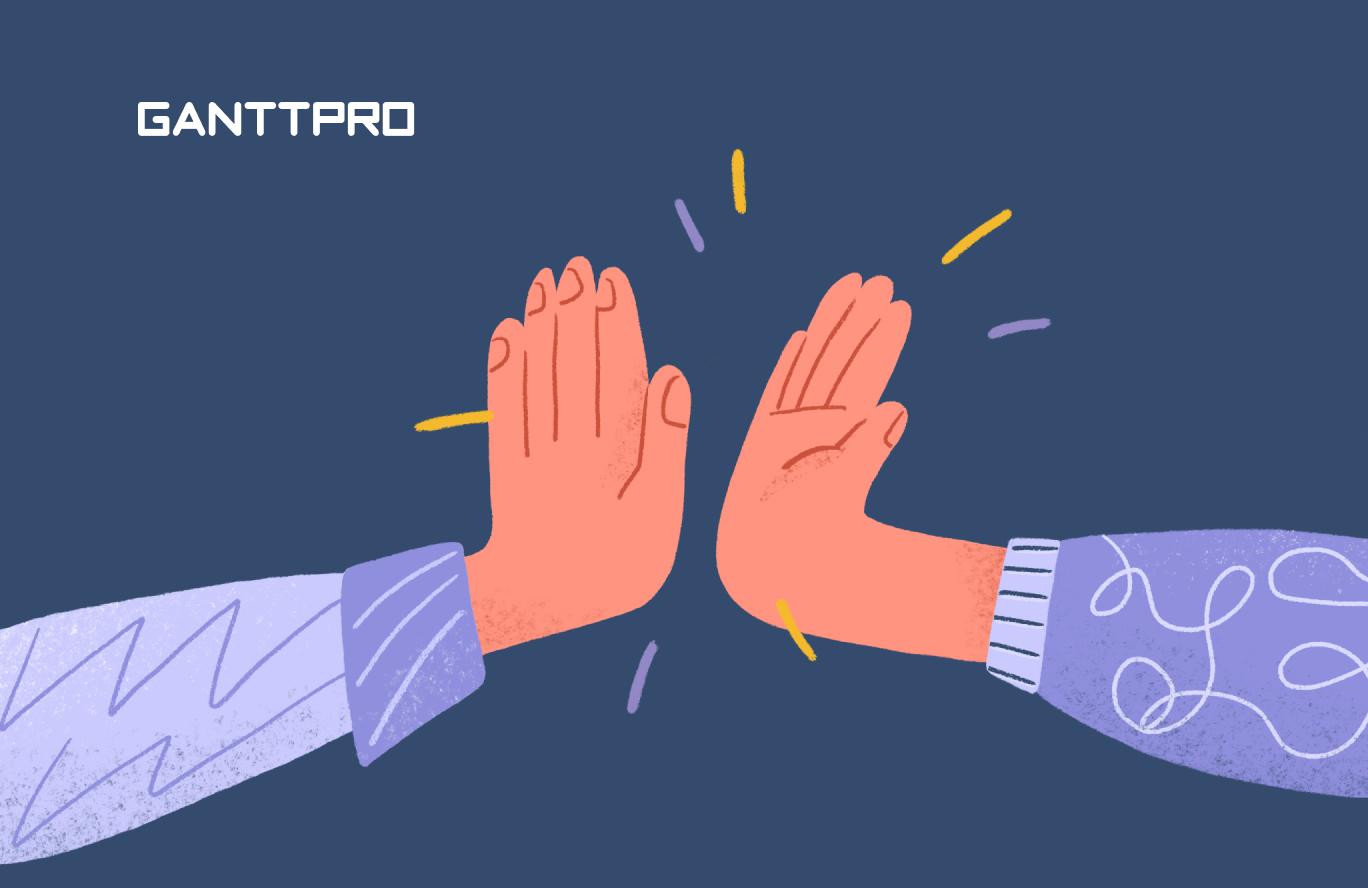 Audio version:
Any project manager should know how to properly organize the work process and be a strong team and project leader who will motivate the members. You have a common goal, but you`re all different. So, how to complete the project successfully?
This article will try to help you find out more useful information about team types and consider their pros and cons.
What is a team?
You can easily imagine a team. But how to correctly define its notion?
A team is a group of people that cooperates on achieving a common purpose or goal.
Generally made of five to seven members, a project team can be subdivided into smaller groups for perfect cooperation. They work together and, at the same time, independently, since each person has their own task and responsibilities.
In order to obtain successful outcomes, they need to be organized in a proper way that will assure fruitful cooperation. A framework of their activity contributes to teamwork facilitation, decision-making enhancement, and organizational coordination.
By the way, very productive teams are called high-performing teams.
Reasons to organize teamwork
Working in a team will result in enormous success and productive activity. If you are still not sure, scroll down to discover the main teamwork advantages. But you will find more of them when you try on your own.
Improved productivity
When people work together, they are more motivated to complete the project successfully. Engagement means constant communication and valuable feedback that result in high profitability. Online collaboration tools for teams will facilitate the whole process a lot.
Different viewpoints
Healthy collaboration is imbued with active discussions and sharing various ideas and perspectives. It is crucial to look at the situation from different angles and find the best possible solution.
Active engagement
When team members communicate beyond the office, they become more friendly and open. You may choose coffee or VPN for popcorn time: it's all up to your mutual interests and desires. The sense of belonging to a team will give each member enthusiasm to work harder to achieve more.
Continuous innovation
In a company with active team members who openly share their ideas, introduce new solutions, argue, discuss, joke, laugh, there's a robust ground for effective brainstorming that helps to innovatively manage the project.
Types of teams, their pros & cons
Teams are generally divided into four main groups:
Project teams.
Virtual teams.
Self-directed teams.
Leadership teams.
Project teams
If you are working on a project and need guidance for a work organization in your team, resort to the following classification and find the pluses and minuses of each type to choose the best one for you.
There are four main types of project teams.
Functional teams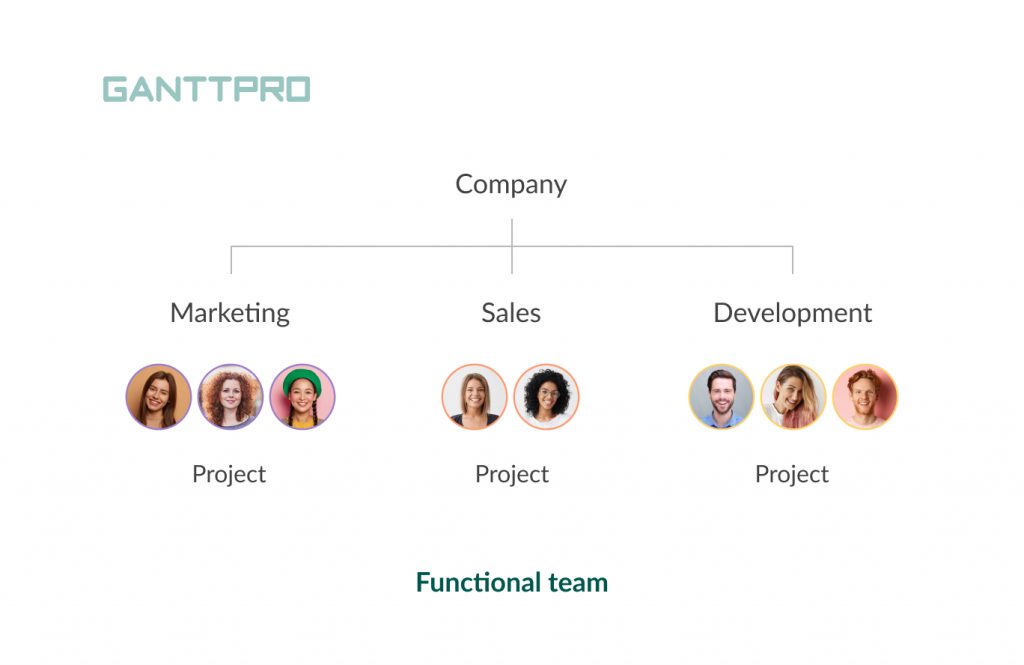 They are often called cross-department teams and cooperate on a permanent basis. Their work contributes to the other teams within the organization that is known as "baton passing". They may also operate together with other departments if needed.
Functional team members generally work on a project having different responsibilities and resort to one manager. This type is a characteristic feature of companies that stick to traditional project management.
For example, the idea appears in a marketing department, and then they pass it to research and development. If it is feasible, the designers work on its look, and the manufacturing department finalizes the idea's embodiment.
Advantages of functional teams:
Carry out routine work.
Strict project control by a manager.
Constant support from other company departments.
Disadvantages of functional teams:
Not flexible.
Upward decision-making process.
Complicated communication with other areas specialists.
Cross-functional teams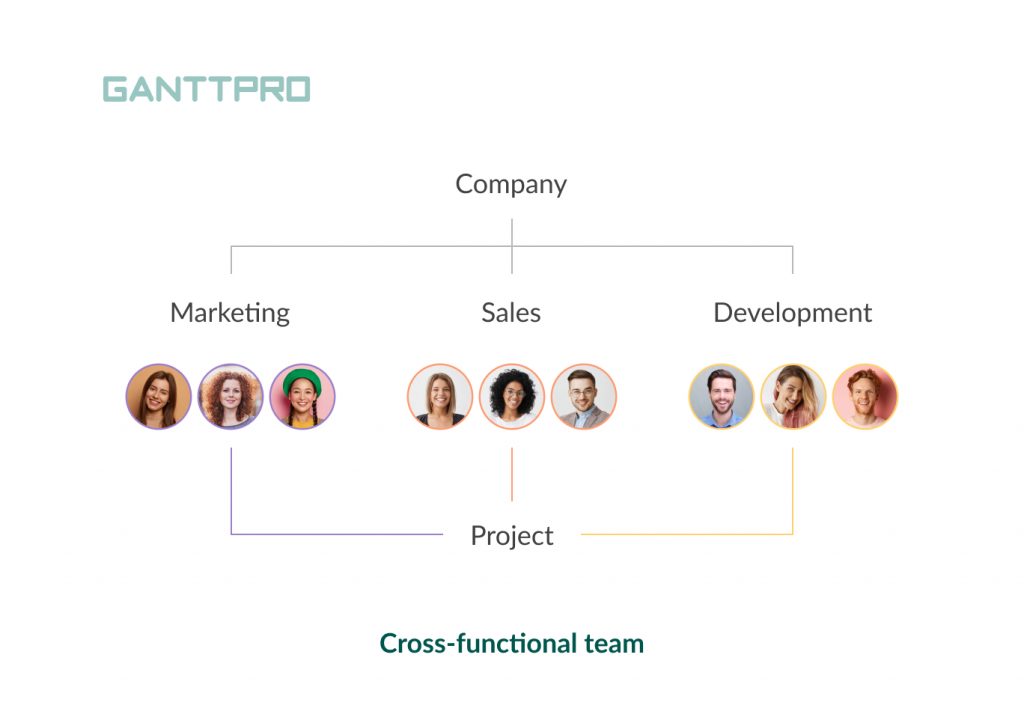 A cross-functional team consists of individuals from different company departments brought together to tackle a certain task for a particular period of time. After the goal is achieved, the team is disbanded, and employees come back to their departments and carry out ordinary, routine work.
Advantages of cross-functional teams:
High speed of project completion.
Possibility to tackle various project types.
Fresh and extraordinary ideas.
Disadvantages of cross-functional teams:
Cohesion difficulties.
Conflicts based on versatile team structure.
Challenging management.
Inefficiency if compared to other team types.
Contract teams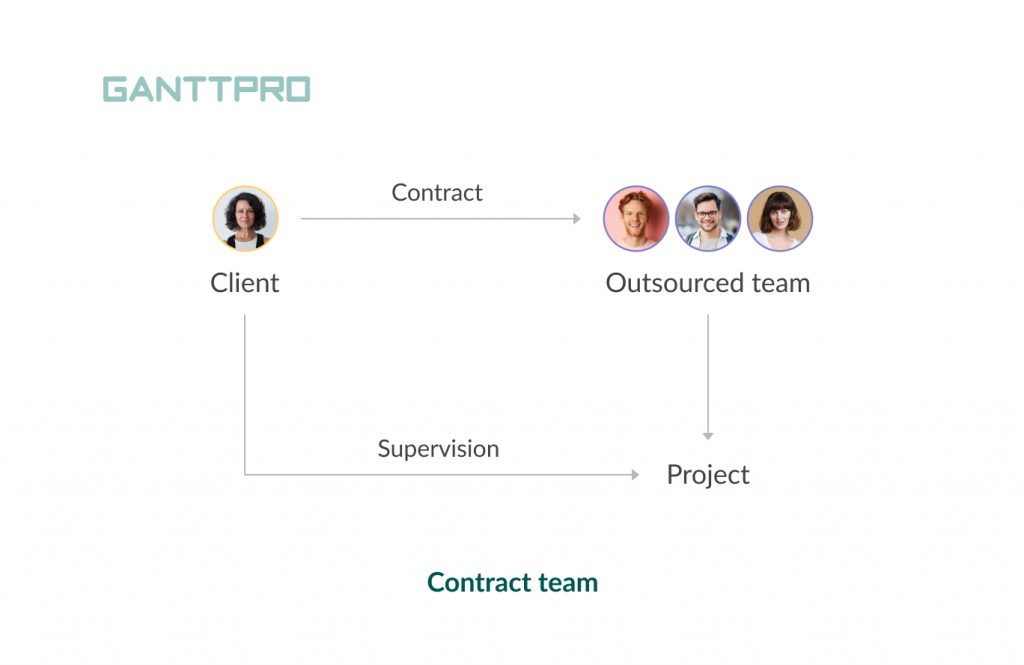 Sometimes, there is a need to address outsource companies to complete specific projects. Experts brought from external departments work on a task for some time and return to their companies once the project is done and the contract is ended. A project manager needs to be able to support a constant communication process and be fully responsible for the work of every team member.
Advantages of contract teams:
Working without client training.
Valuable external experience.
Possibility to work remotely.
Easy expert engagement.
Disadvantages of contract teams:
Difficulty with a resolution of political and organizational problems.
Complicated project progress assessment.
High level of responsibility for the whole project assigned to a manager.
Matrix teams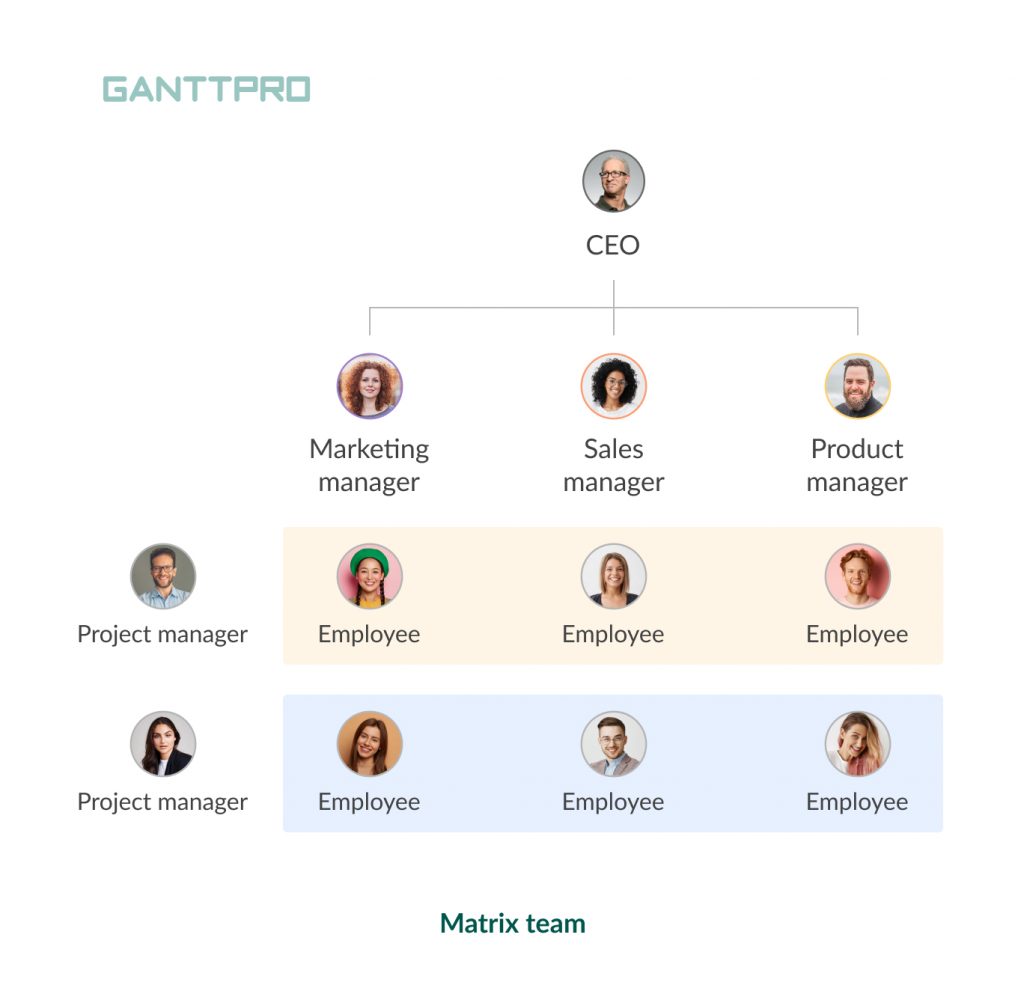 This teaming type is known for its "two-boss" rapport system when employees need to inform different managers about some aspects of the work on a project they've completed.
This team structure may be a bit challenging for the workers in terms of dual command issues. But, at the same time, managers are free from unnecessary decisions on certain project aspects, as two people can easily divide the responsibilities.
Advantages of matrix teams:
Accessible to managers who are used to the traditional project management process.
Possibility for the managers to control the process but not to indulge in the work routine.
Facilitation of decision-making process.
Disadvantages of matrix teams:
Dual command issue.
Complex project result assessment.
Restricted team leader opportunities, such as the impossibility to assign personnel on a project.
No matter what type of a team you belong to and work in, you need a robust project management solution to plan, schedule, and manage activities as well as collaborate with team members.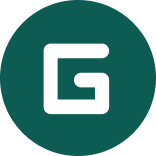 Gantt chart software for efficient project management
Manage tasks, resources, time, and costs, and collaborate with teams.
Sign up for free
Other types of teams
Also, there are the following types of teams:
Virtual teams
Team members do not interact face-to-face and have the possibility to work remotely. This type of a team consists of people from different countries, languages, cultures but united by a common goal. For sure, it's challenging, but using of tools for remote work and team building games help a lot.
Self-directed teams
This team type would be great for those companies that give their employees certain interdependence and do not rely on a manager. People who work on a project make up their own strategy, rules and follow them to achieve success.
Leadership teams
This type of teams plays a crucial role in making strategic business decisions. The team has a hierarchical structure that elements the middle management, and team members work directly with the project teams.
Conclusion
Each company's team leader has to decide upon the team type they are going to operate. It can highly depend on the project as well as the company's market orientation. The main thing is that everyone should feel comfortable to achieve successful results effectively.