How Stakeholder Management Influences on a Project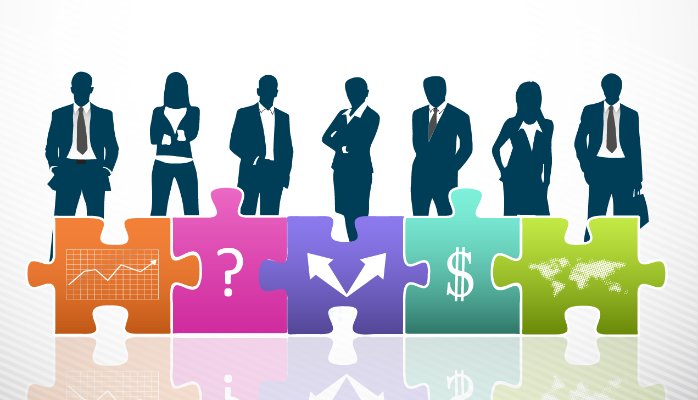 No project can be successfully accomplished without stakeholders and their management. It is a critical and integral part of any plan that has the only aim – to achieve results and deliverables that were set from the very beginning. A special term – project stakeholder management – exists to describe the process of dealing with all involved people.
---
What is project stakeholder management? Stakeholder management is about identifying key stakeholders and gaining their support. To successfully complete a project, a manager needs not only to have a command of project estimation techniques, but to create positive relationship with stakeholders. Only when stakeholders' expectations and agreed objectives are met, a project can be considered successful.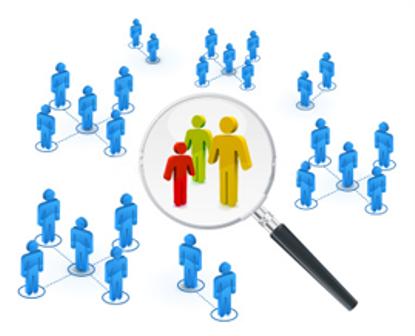 Stakeholder definition in project management
Firstly, let's figure out who can be a stakeholder. It can be anyone (not only an individual, but also a group or even an organization) who affects or is affected by a project from the investment point of view.
Stakeholder roles in project management can be dramatically different. In general the following groups are distinguished:
Team members.
Managers.
Customers.
Sponsors.
Users.
Anyone who has interest in outcome such as suppliers or sellers, agencies, contractors and many others.
Key stakeholders
There are also key stakeholders who directly decide and determine project success. Anything they dictate is obligatory to fulfil and meet. Even successfully completed goals within budget frames can be considered a failure because a key stakeholder may not be satisfied.
In general, a typical stakeholder from the list above can be a key stakeholder.
Successful stakeholders identification helps to realistically estimate deadlines, avoid project scope creep, complete all tasks and foresee risks.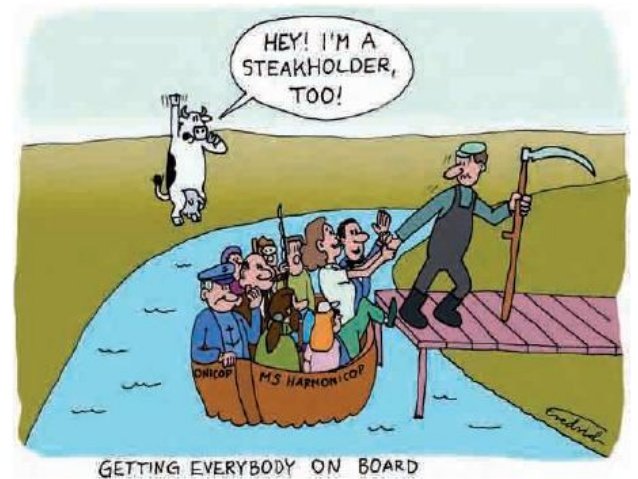 Project management stakeholder analysis
It is quite obvious that stakeholders can be of different degree of power or interest. Some of them direct a project and order how everything is supposed to be done. On the contrary, there is a stakeholder type that is great for expert opinion. Some want to know only when a project will be finished. The thing I am saying is that stakeholders participate in a project in a different manner and they have different rights.
There are several different stakeholder analysis techniques. But I will attract your attention and go into details with only one of them as the technique is pretty popular and is widely used.
It concerns interest/impact and power/influence. A manager should identify the first and the second ones. Some stakeholders may have more power and less interest, some – vice versa. To put everything in order and single out all necessary and important differences between them, I recommend using a special 2×2 grid where horizontal line show interest/impact and the vertical one – power/influence.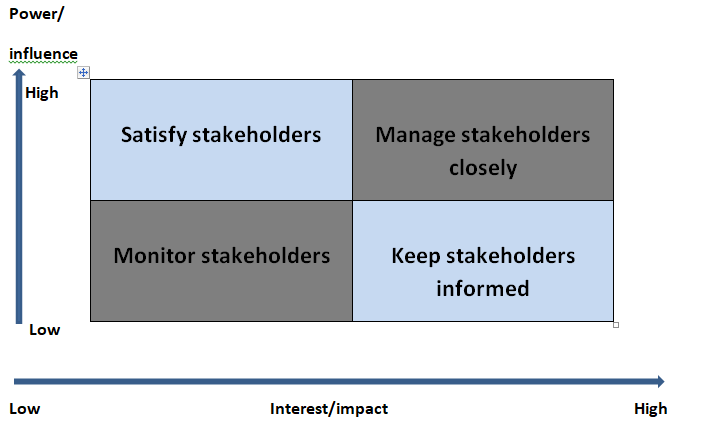 Let's take a more closely look at this grid and describe each group.
Stakeholders from the upper left box are the least interested, but at the same time they have the highest level of influence. Do not load them with detailed information from day to day. Simply keep them satisfied.
The second group from the upper right corner is with the highest levels of interest and power. This group needs consultation, communication and engagement on a regular basis. It's very important to deal with them closely.
On the contrary to the second group, the one from the lower left box has both the least levels of interest and power. They are supposed to be monitored. Communicate with them, but without excessive details.
Stakeholders from the lower right corner due to their high level of interest need to know about any changes or, say, progress of a project. So, keep them informed.
How to deal with a difficult stakeholder
It is impossible to manage any project without disputes and arguments. They always happen and in many cases this can drive a project to better development.
Any manager has dealt, is dealing or will deal with a difficult stakeholder. It's almost an axiom. So it is necessary to be prepared to deal with criticism and dissatisfaction from stakeholders' side.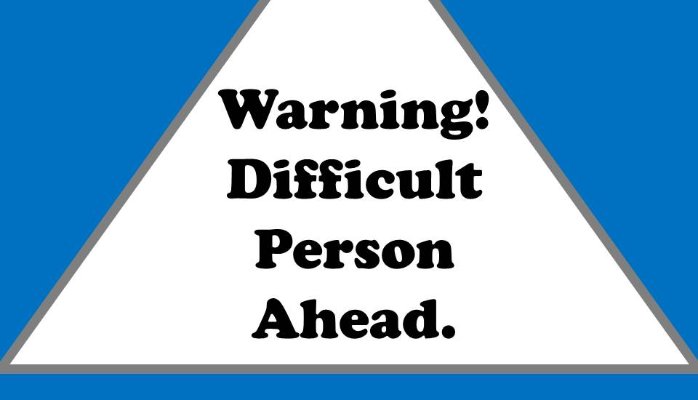 Apart from project management skills, manager may use tips that help to deal with difficult stakeholders and establish good relationships with them:
After a manager identified difficult ones, he/she should watch everything they write or say. Listening to them attentively will help a lot. This process should be ongoing.
Stakeholder may behave differently when out of the group. It could help to understand them and the ways why these stakeholders behave like this. Ask their opinion about project cycle and its development.
Stakeholder may not be supportive due to a variety of reasons (a project isn't meeting their expectations; too much money spent, etc.). This knowledge can help with creating beneficial relations with them.
Once a manager shows his loyalty and readiness to work in collaboration with difficult stakeholders, they are highly likely to show their support.
Differentiate their influence
Do not waste efforts on someone with minor influence. It's better to discover the most influential stakeholders. Get their support.
Don't just report. Ask for their contribution. Hold meetings with them not in an office, but somewhere with relaxing atmosphere.
Define the right time period to inform them. Do not make it often as well as seldom. Ask them (in any form be it an email or a small conversation in an elevator). Communication, especially timely, is always a key to success.
How to keep stakeholders satisfied and informed with GanttPRO
When each phase, each task, team members and all plans in general are managed with the help of project management Gantt chart tool, you raise chances to effectively and without troubles plan and accomplish your project.
If there is a need to inform stakeholders about current state of things, simply export your chart, include into any multimedia file and show them. If someone of them wants to correct plans, don't worry – just share your GanttPRO project with them and they will be able to make any changes they need.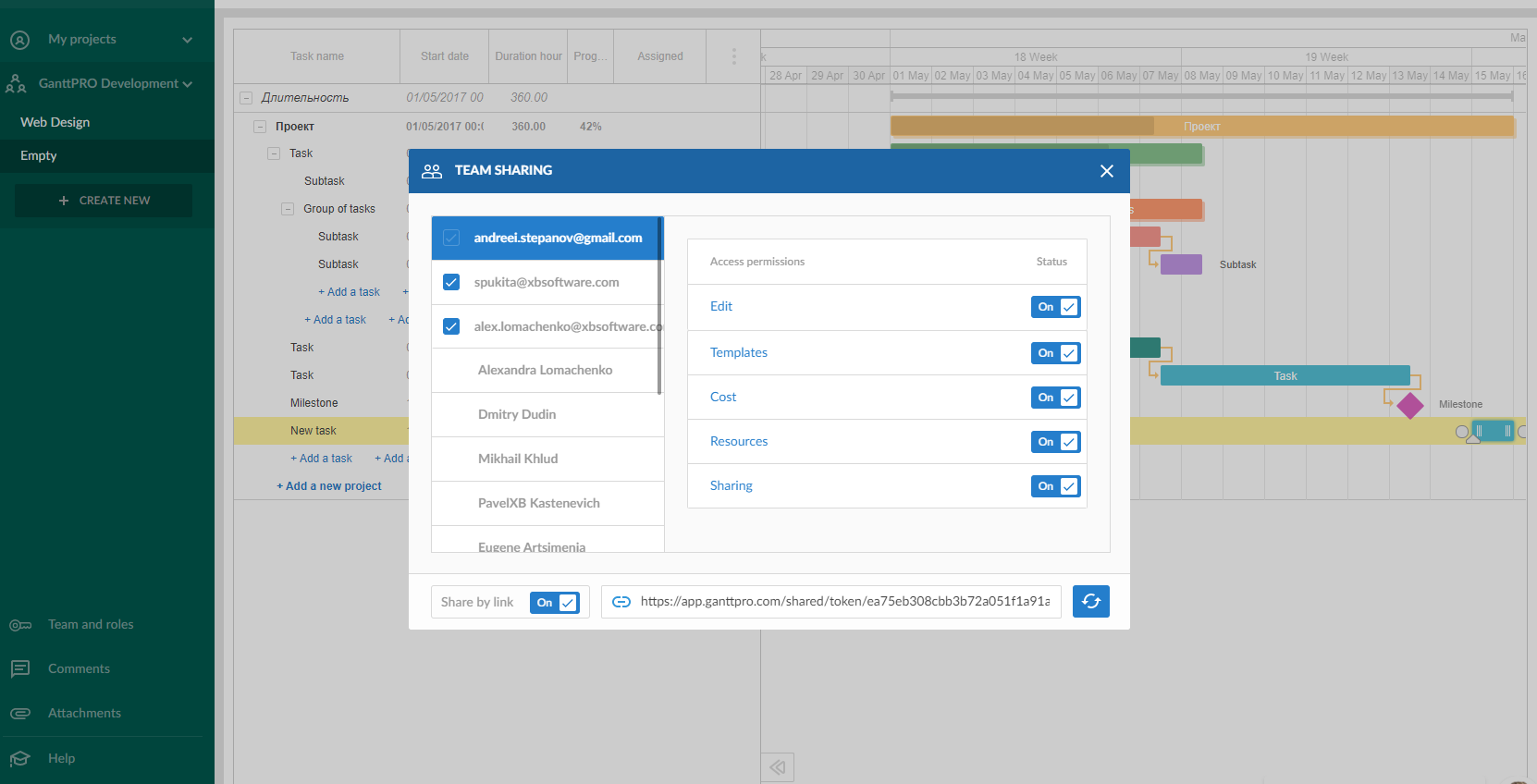 In GanttPRO Gantt chart project management software managers and other stakeholders can easily manage projects, be aware of its progress, each member's performance and do many other useful things.
Wrapping it up
To better deal with stakeholders, one needs to do the following:
Define them and single out key ones;
Analyze levels of their influence and power;
Communicate and collaborate with them;
Be aware of difficult stakeholders and ways to deal with them;
Know how to use project management software.
Have you ever successfully dealt with stakeholders? Share your experience with us!

This content is licensed by