How to Win the Battle Against Project Scope Creep?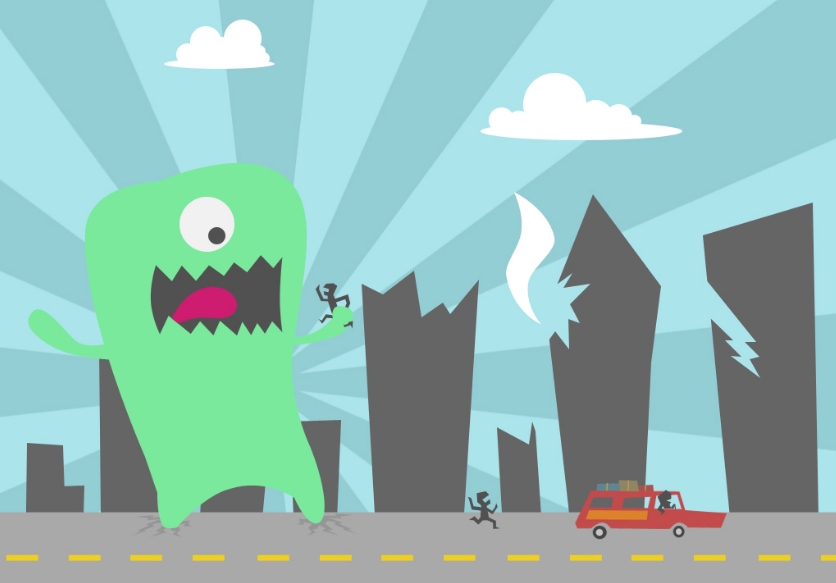 "You know what the issue is with this world? Everyone wants some magical solution to their problem and everyone refuses to believe in magic."
Lewis Carroll
There is no magic in project management. Any small problem can become a serious consequence for any skilled manager. Even if you are fluent in one of the business analysis techniques. After all, the managers' global goal is to find the magic key and make customers and themselves happy.
Project managers know how dangerous and harmful any changes in their tasks and objectives can be. Scope creep is one of these undesirable changes. This phenomenon must be constantly studied.
This article highlights the hidden sides of scope creep and describes 6 practical ways including Gantt charts solutions to prevent this dangerous predator. Let's sort them out from writing a project brief to final handshakes.
What scope creep means
What is scope creep and how it can be managed?
Scope creep (can be also called as function creep, requirement creep or feature creep) in project management is connected with changes and uncontrolled growth in scope. It is important at any project point after the first task commences.
It can happen when scope is not clearly defined, controlled or documented.
Even if all your objectives are completed, scope creep can result in final deliverables that will not look like the originally planned.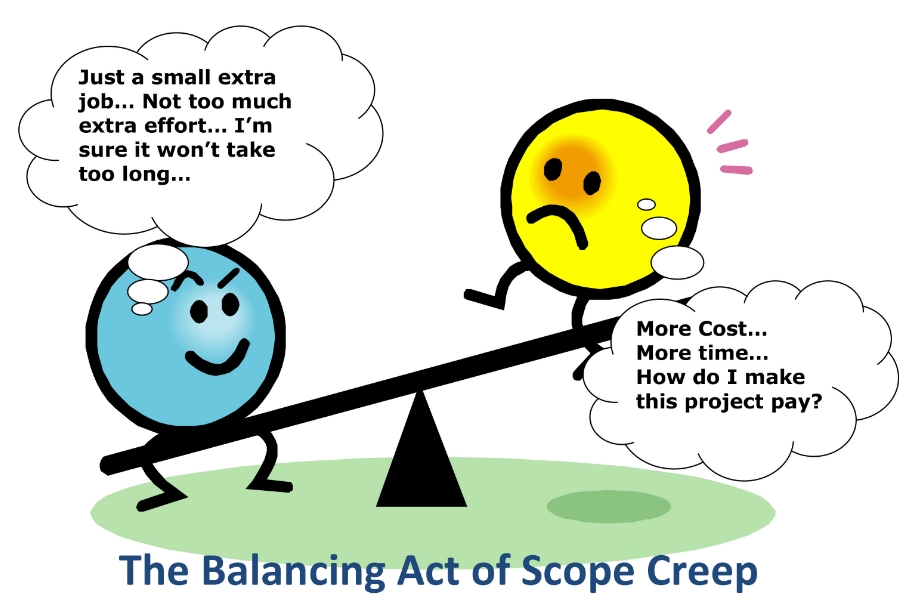 Projects that suffered from scope creep could face it in different cases:
Lack of background and initial identification of what is required to achieve the objectives.

Poor changes control.

Unskilled managers and irresponsibility.

Poor communication conditions in teams.

Changes in market conditions.

Competing issues within a company or between team members, etc.
Why is scope creep so problematic for projects?
A lot of great projects fall victim to scope creep. So when is scope creep dangerous?
It can flow quietly and innocently. For example, a client suddenly wants to change the size of one specific button or it's color. Sounds inoffensive, right? But soon, the client suddenly becomes a great designer and realizes that he and his team want the new color for all buttons and the logo. And finally, they would like the whole project done in the new color.
This situation is familiar to many managers.
Real life scope creep examples
There was a sapiential story connected with Denver International Airport and the project that suffered from scope creep.
When the Airport construction started, it was supposed to implement a new automated system for handling luggage and transfer. The aim was to change the standard manual labor and create an automated baggage system for all three airport's terminals. It could save time for faster service to travelers.
But the project went 16 months past its hard deadline. It cost the city $560 million. Instead of integrating the three lines, it was only used at one terminal for outbound flights only.
The only solution was to build a second manual system for all other baggage operations. The project was finally bowed out due to high maintenance costs.
It was a terrific failure and a good example of preventing scope creep.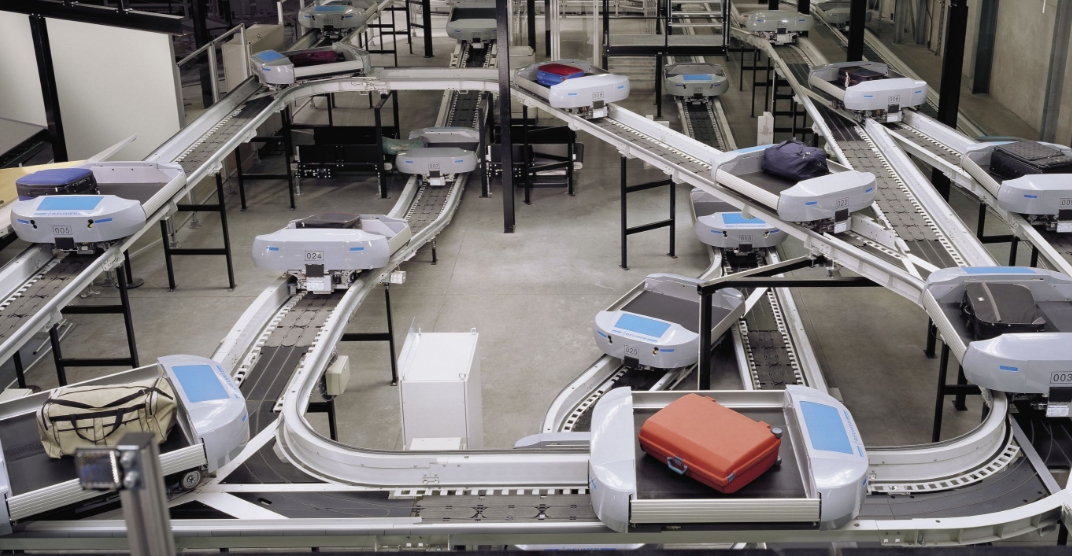 Here's one more example of scope creep avoiding, shown as a game model:
How can scope creep be avoided?
To avoid the worst scenario of scope creep, managers should take care of even minor adjustments. They should rework timelines and communicate with all stakeholders before adding changes.
6 effective steps when dealing with scope creep
Clearly define the outcome
You'll be not trapped by scope creep if you have the clear understanding of what your customer wants to get. You should work with SMART goals management and apply them.

Your objective should never be like this:
A customer would like me to plan the team work with timelines and charts.
The more successful objective will look like:
The client wants to increase the department's sales by 20% by creating a schedule and plan with Gantt diagrams.
Managers should always keep track of the desired outcome in terms of business aims. It creates a clear expectation and reduces the possibility of scope creep.
Distinctly evaluate the scope of works
Of course, you have an agreement, but customers in all cases are concerned about their business first. You are liable to carry out work and they will ask you to do it.
That's why it's crucial to clearly define the scope of works that is understood and agreed by both parties. It can be reflected in a client contract.
Though it may sound corny, scope creep comes down to the issue of a price.
If the project resources exceed the desired amount then you have failed in managing your business. To avoid scope creep you must also evaluate your material involvement.
A pricing method depends on the business nature and the way you choose the work approach. The main idea is in breaking down projects into small parts and ensuring that everything is accounted for.
Then every portion of work can be assigned to necessary resources.
Communicate with your clients and be critical
Clients can simply tell you what is expected of you. But the better way is to work with clients and communicate to establish what they need in order to achieve their purposes.
In the first case, you allow clients to tell you what they think they want. And you will likely meet scope creep in the future when it becomes clear that their original scope will not fit the bill.
That's why it's better to choose the second case and collaborate to meet success together.
Do not forget to provide your clients with constructive feedback. Your close involvement in all processes will reduce the likelihood of scope creep. It's better to always have a change request form.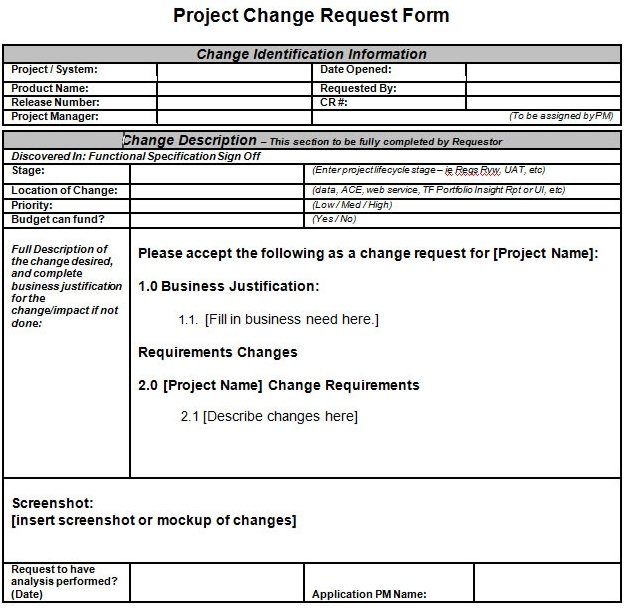 But what if your client says "no"?
Sometimes the following can happen:
You reach the point where your team cannot continue work without changing the budget, but the client doesn't want to agree to it. Well, it's a high time to talk about uncomfortable things.
Of course, it's not easy, but is there something that can be called easy in in project manager's work? Think you're Batman and hold on! Come up with options and pay attention to the following:
Is it possible to cut anything else off the project to make up for lost time and budget?

How will the changes influence the product's quality?

Is your company ready to cut some of the costs in order to keep the client happy?
As you see, the answers as the decisions can be not easy to make.
Visualize and write everything down
When you have a clear scope of works and a firm prices range, then it's important to provide your client with all necessary documentation to sign.
A signature on a paper is not the key point, – you must receive your client's understanding. Everyone needs to know what he/she is paying for. And everyone needs to be happy, understanding that the scope of works is likely to fully meet their desired business outcomes.
Use the powerful project management tool GanttPRO
Scope creep in project management is not a monster to be feared of, It is something to be removed from your objectives.
Fortunately, there are some helpful methods and powerful tools that can help to avoid scope creep.
One of the strong tools in the fight with the villain is Gantt diagrams that assist managers in planning, scheduling and managing all the tasks and objectives within the project.
GanttPRO opportunities are really great for preventing scope creep.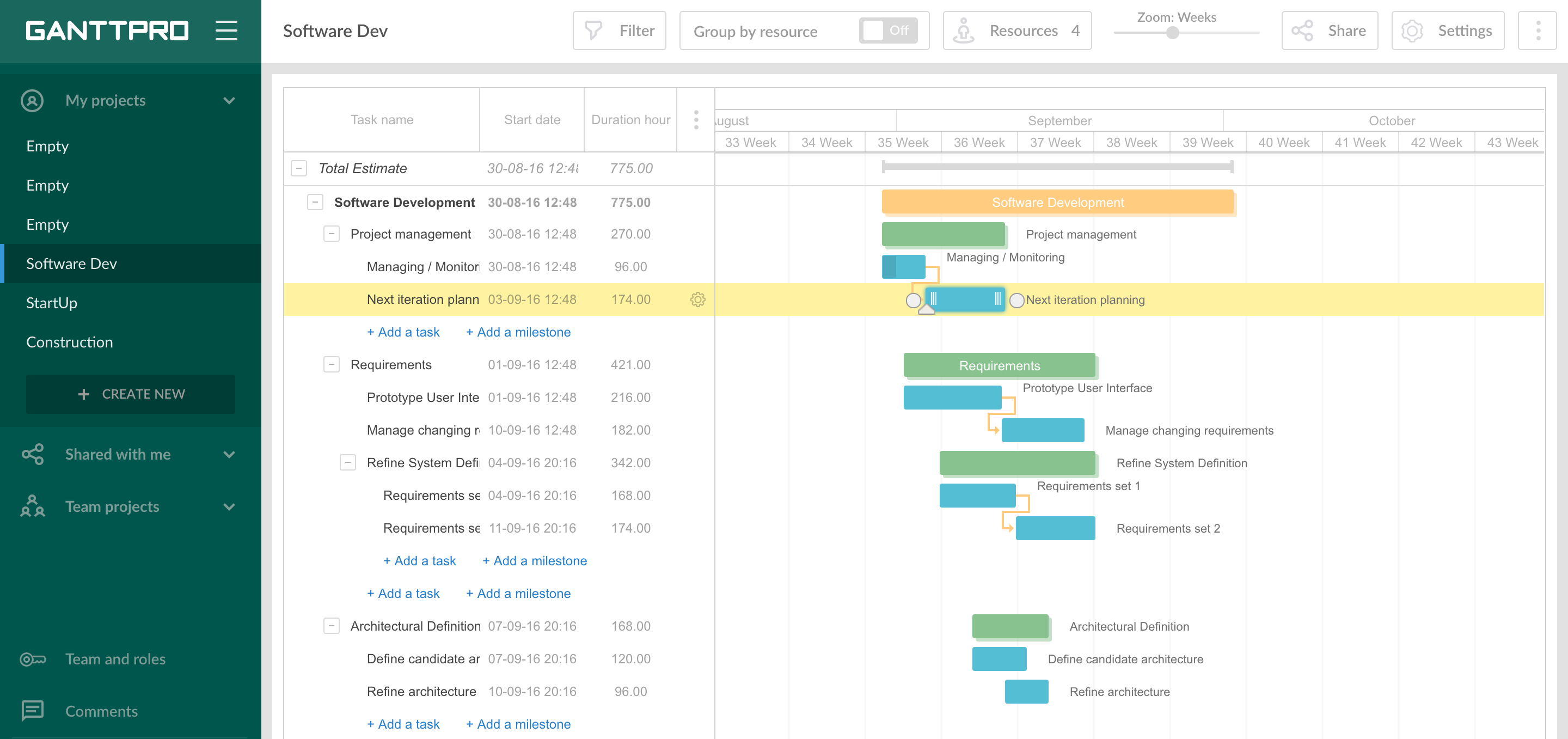 Gantt charts propose a good visibility not only to your software team but to your clients as well. Using GanttPRO for your goals, you can work with Agile project management methodology, apply Waterfall project management technique or use the other methods.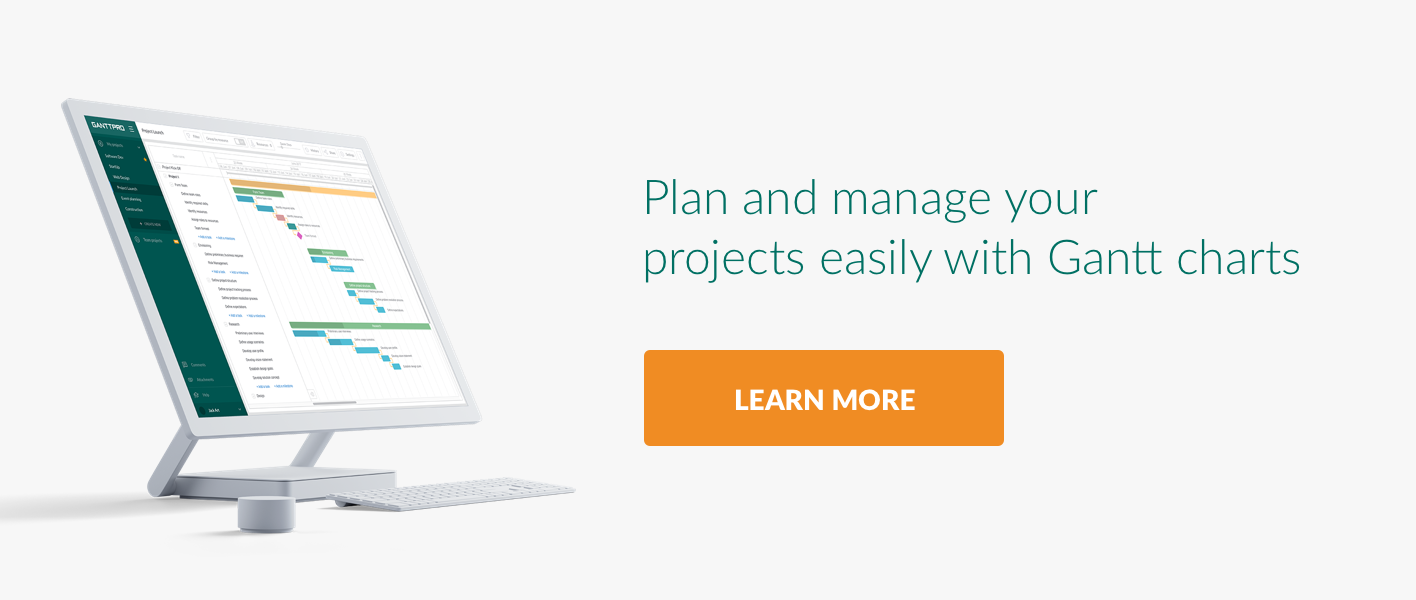 Gantt charts can also reinforce your process for handling requests for scope changes once you establish rules. These changes in scope will alter the schedule and work tasks for team members.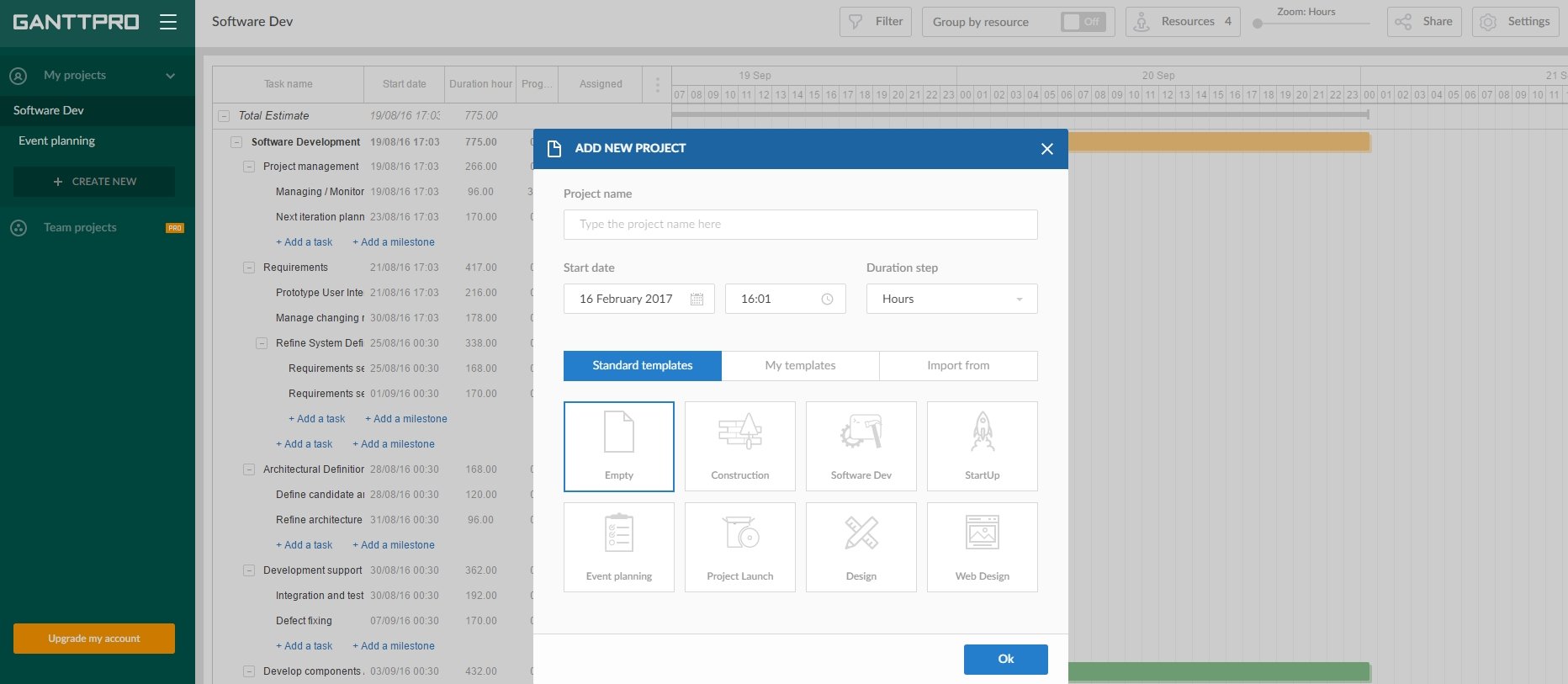 Following this tips, you'll deliver the client's specifications and avoid any unnecessary issues about what was expected. Moreover, you'll save a lot of time.
After all, there is nothing without a solution. Otherwise, if you can not say "no" to scope-creep – you can always launch Project 2.0. So it is not all that bad!
What do you think of project management scope creep? Do you know some interesting examples of projects that suffered from scope creep?
Please, let us know.