7 Essential Books on Agile Project Management Worth Reading in 2023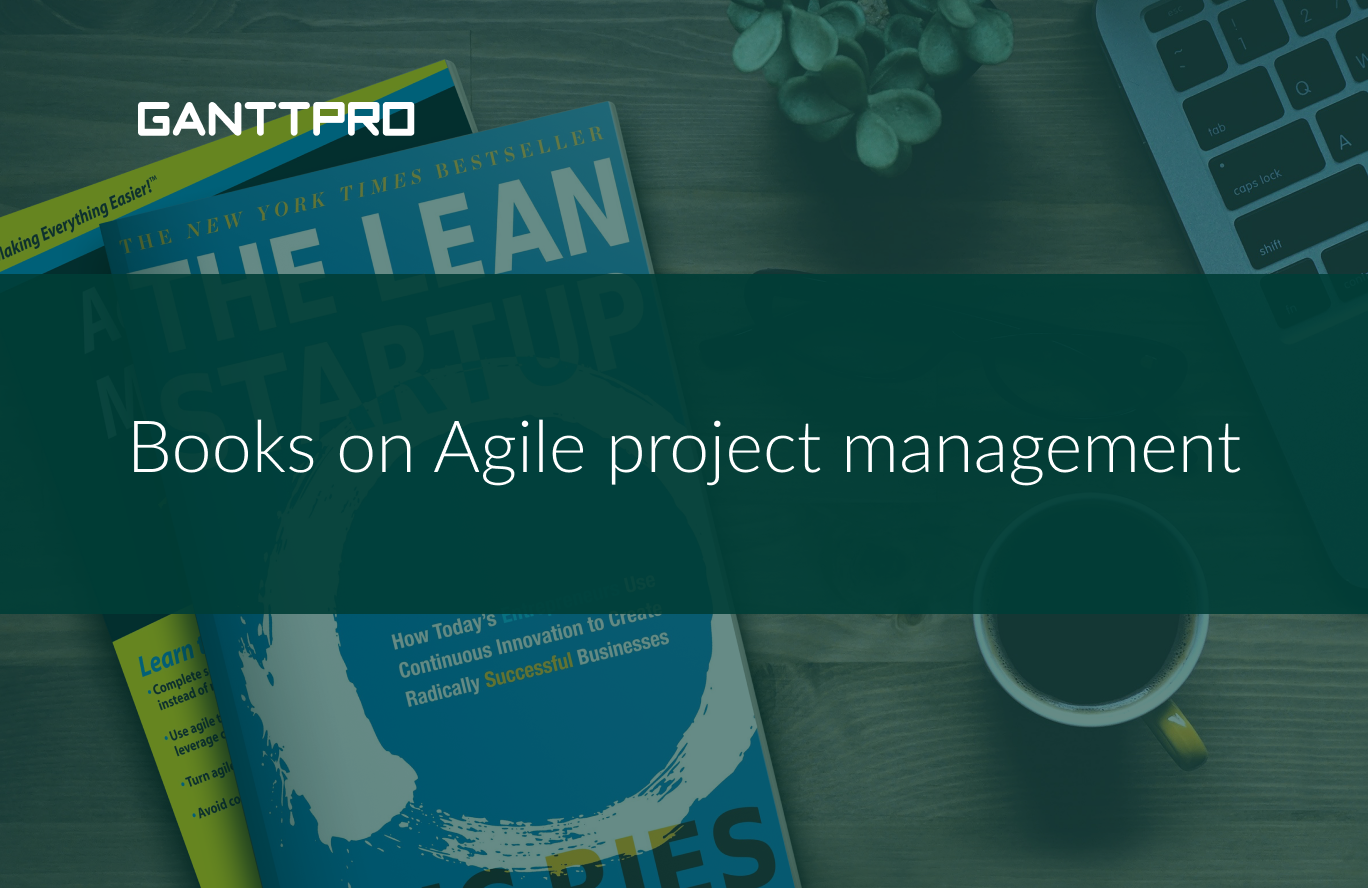 Audio version:
Agile development has moved far from the traditional view of management and planning. This is a relatively new method that has become a salvation for a huge number of projects around the world.
Agile assumes that the creation of a product is divided into short sections and shown to the customer as it is completed. This approach made it possible to immediately respond to feedback and complete projects as quickly as possible.
Agile methodology has become widespread due to its effectiveness. Therefore, it should come as no surprise if you are one of those people looking to learn it or improve your Agile skills and not looking for questions why choose Agile. If so, I have great news as the following is a selection of the best books.
Top 7 books on Agile methodology
To understand and apply the fundamental principles of Agile, you must continually draw on new information. Specialized literature is the best way to do this and become a true professional in your field.
1. The Lean Startup: How Today's Entrepreneurs Use Continuous Innovation to Create Radically Successful Businesses
Author: Eric Ries.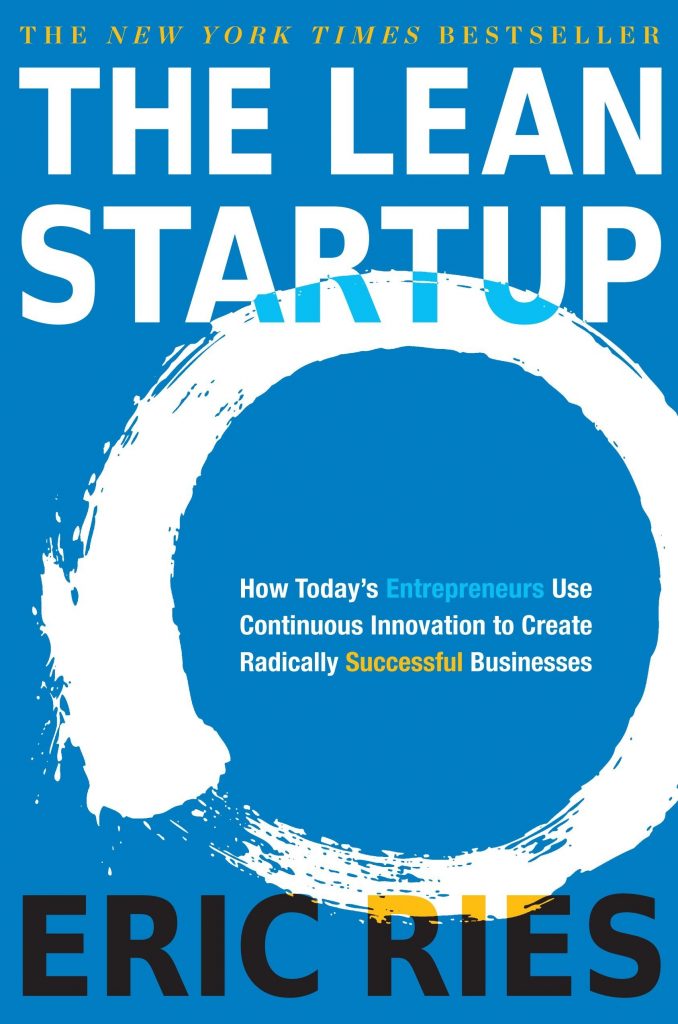 A book that will be appreciated by those interested in new product development. It will talk about the principles of Lean Startup, help you study the market, and understand the demand. This is a great guide to building a seamless Agile system.
Eric Reis talks about how to get started using Lean methodology. For those who have never come across this term, it was popular before the invention of Agile. Today the book is considered one of the most popular and is recommended for reading, both for beginners and professionals in their field.
According to the author, the lean startup approach is especially relevant for companies that focus on talent and effectively allocate development budgets.
2. Coaching Agile Teams: A Companion for Scrum Masters, Agile Coaches, and Project Managers in Transition
Author: Lyssa Adkins.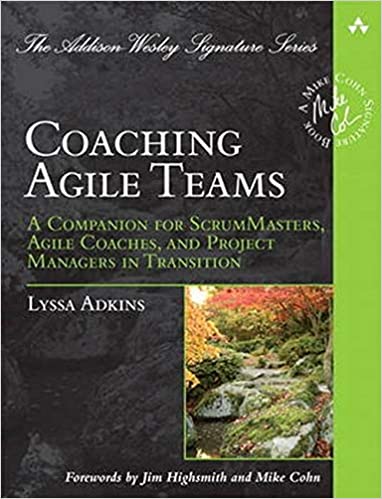 Every project manager's dream is to achieve impressive results, find new solutions, and create outstanding products. This is impossible without professional knowledge. This book will help fill them up and tell you how to act in certain situations.
Lyssa Adkins talks about how to achieve your goals, effective approaches, and what not to practice. Here, you will learn the role of a project manager, how to help to improve team self-organization, and much more.
Remember that writing is important in project management. Regardless of whether it is a correspondence with a client, a technical assignment, or an internal messaging, you must ensure that there are no spelling mistakes. To avoid typos, use services such as Essay Tigers, Grammarly, ProWritingAid.
3. Agile Project Management for Dummies
Author: Mark C. Layton.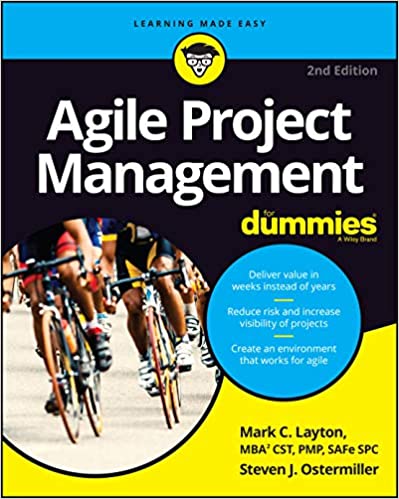 The rapid development of mobile and web technologies is driving the demand for the development and the need for implementation in a limited time frame.
Today, teams cannot afford to work at a measured pace. This was the reason for the development of management and optimization of the development process.
This book will help you understand how to reduce project time without losing quality. This is an Agile Project Management step-by-step guide that will put everything on the shelves. Start doing more, better, and faster. It's possible with Agile Project Management for Dummies.
4. Agile Project Management: Learn How to Manage a Project with Agile Methods, Scrum, Kanban and Extreme Programming
Author: Konnor Cluster.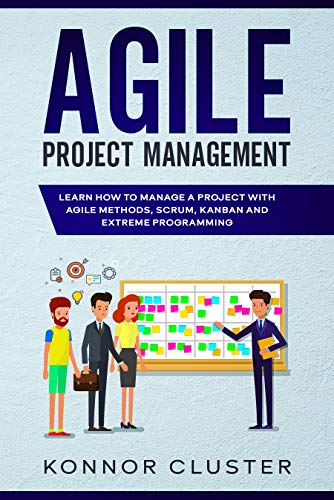 The book is for all those who are looking for a solution to improve the efficiency of the project management process. It is suitable for managers and developers looking to get started in an Agile environment.
From here, you will learn the basics and delve into frameworks in more detail, learn what Scrum, Extreme Programming, and Kanban are and how to work with them. This is a really good option for newbies, so please add it to your reading list.
5. Agile Technical Practices Distilled: A learning journey in technical practices and principles of software design
Author: Pedro M. Santos, Marco Consolaro, Alessandro Di Gioia.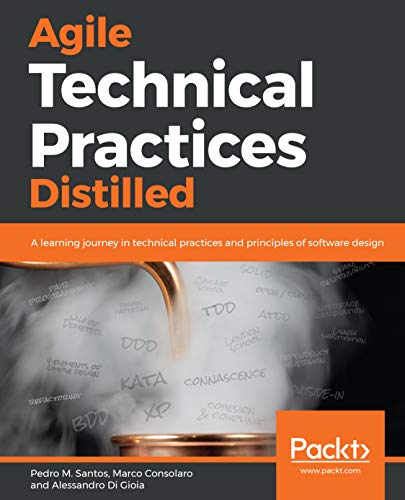 New approaches and practices in development and management appear every year. In order to succeed, you must have a solid base and this book will help you with that.
It will give you an understanding of what agile software development is and the principles of development with its use. With it, you will learn the fundamental practices of working with Agile.
6. Agile: An Essential Guide to Agile Project Management, The Kanban Process and Lean Thinking + A Comprehensive Guide to Scrum
Author: James Edge.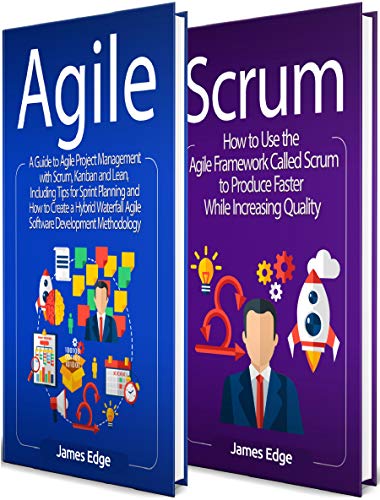 You've probably heard about Agile many times, especially in the IT field. But what is it?
This book will help you gain a complete understanding of what agile development is and how to work with it. With it, you will learn how to use Scrum, Kanban, Lean, which will significantly increase the quality of work and productivity. Be prepared to concentrate on useful information.
7. Essential Scrum: A Practical Guide to the Most Popular Agile Process
Author: Kenneth Rubin.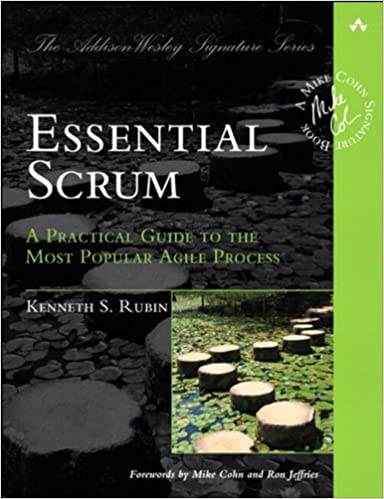 If you're looking for a complete Scrum Implementation Guide that covers the importance of each person in a project, this book is for you. It details the actions of leaders, managers, and the team.
Written by Kenny Rubin, Lead Scrum Trainer.
He talks about proven practices that will positively impact work efficiency. The book is great for beginners and practitioners alike. It will help the first to understand the process, to the second – to make the knowledge even deeper.
Conclusion
Agile development methodology is an effective way to manage projects. It allows you to significantly reduce lead times and increase quality. To succeed in this business, you need to constantly learn and learn new things. Read more, be in this environment, and learn from the best.
We hope our selection will help you with this.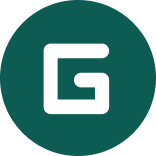 Project management tool for various teams
Create an online Gantt chart in minutes.
Sign up for free
Join 800,000+ project managers!
Create Gantt charts in minutes with GanttPRO and reduce time spent on managing tasks by 40%
Try for free
No credit cards required. No obligation.