Project Management Skills Needed in 2020: Experts Share Their Points of View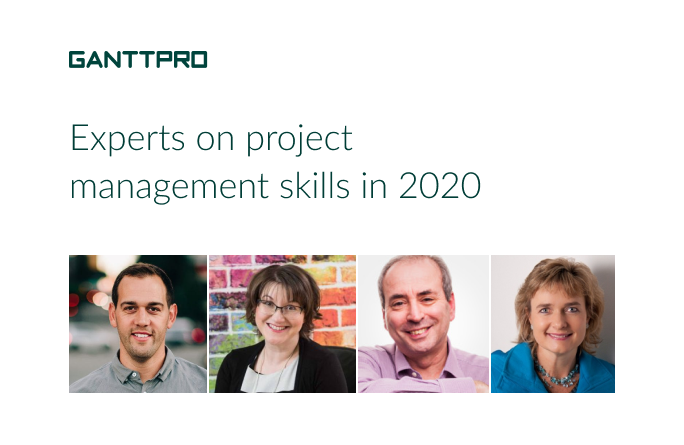 Starting a new career in project management or looking for ways to update your knowledge? Learn from the experts!
We talked to four acknowledged managers about the project management skills of 2020. Go on reading to find the insights.
A project manager is a special breed of professionals. Their scope of work requires versatile background knowledge and a plethora of skills. Inborn traits are vital. However, managers can be trained. Each project they deliver and each course they finish provide great experience and knowledge to nurture skills required for professionals to feel in project management like a fish in the water.
Skills required for efficient project management can be applied not only in most professional spheres but also in daily life.
In the research report called The voice of the profession, conducted by the Association for Project Management (APM), the largest professional body for project management in Europe, effective governess is viewed as one of the key factors for project success: 88% of asked project management professionals and practitioners said that it was important.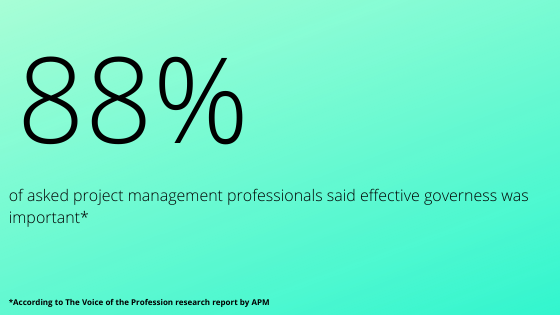 Effective governess includes but not limited to clearly identified leadership, responsibilities for decision making, organization, and communication between parties.
How to ensure that superb communication and leadership issues? Of course, this is all about the right project management skills.
We talked to four project managers who made their names as highly reputable professionals in the industry. We wanted to figure out what project management skills are essential in 2020. You will find answers to these and some more questions slightly below.
However, to proceed, we need to figure out a few more issues.
What are project management skills?
Generally, project managers need to have the following skills:
The scale of these skills varies and depends on the size of the project. It can be a complex multiple-year project where fundamental knowledge is required. However, there are significantly smaller projects where, nevertheless, a technical contribution from the manager is a must-have.
One of the core competencies is proficiency in project management software and project planning tools.
GanttPRO is a project planning tool based on Gantt charts. It helps managers around the Globe successfully manage teams and projects. The interface is slick and very intuitive so that teams can start working on projects right away.
Business management skills
A good project manager should be aware of many facets of business management processes. They include but not limited to project organization and negotiation, performance, risk, and change management, time management, finance and budget management, HR management, and a lot more.
Many business management skills can be mastered on project management courses.
This skill set is a real game-changer for many project managers. Soft skills will help them cope with different difficult situations, conflicts, and ambiguities that accompany most of the projects. They include leadership, communication and collaboration skills, flexibility, creativity, and critical thinking.
Why are project management skills important?
According to the Pulse of the Profession report by Project Management Institute (PMI), the world's leading association for professionals in the project management industry, the perfect skill set that consists of technical, business management, and soft skills improves by 40% the overall project delivery and leads to the original business intent.
Project management skills needed in 2020
Finally, here are our experts. We asked them three questions about project management skills needed in 2020.
What are the essential skills every project manager needs in 2020?
There's a lot of hype surrounding new technologies and AI that are affecting our future as PMs, but honestly, I think that the core essential skills for a project manager remain the same: can you uncover what's not being said in a conversation? Can you manage your time, prioritize well, and help others to do the same? Can you negotiate with people who come to the table with different levels of experience and different agendas?
These essential communication, leadership, and negotiation skills will always be in demand for project managers.
APM research, The Golden Thread, shows that top skills for project managers are going to be budgeting, cost control, and financial management. I find that surprising because I personally believe that the project managers who do best are those with top-level stakeholder engagement and communication skills. But I can fully understand why senior managers rate budgeting so highly. With the increased focus on return on investment and delivering value, being able to manage the project's finances is especially important.
The basics of project management will not go out fashion in the foreseeable future; certainly not in 2020. And those basics are, in no particular order:
First-class technical skills in the style of project management you specialize in.
A broad understanding of methods and processes from the full range of project management approaches.
Also, a breadth of knowledge around business and professional skills.
Excellent communication skills.
To summarize, it's precisely the balance of technical, business management, and soft skills that a project manager will need in 2020.
A project management technical skill, like planning skills, remains essential, while also considering the context whether it's traditional, hybrid or agile approaches being followed. This ability to find an approach that is best suitable for the context within which you're working is crucial.
In addition, I see it important to focus firstly on value to the customer and with that, obtain business knowledge; focus more on people than processes. If you're in an Agile environment, good leadership skills, especially servant leadership, are important. I will also name emotional intelligence including self-awareness and empathy.
I recently read a perspective that I liked: refer to core skills rather than soft skills. The ways to develop your core skills are seeking feedback, identifying role models, practicing self-reflection, increasing self-awareness, attending events, training and conferences, reading and personal research, goal setting.
What are the best ways to improve project management skills?
My top recommendation wouldn't be a course, book, or conference — while those are all great, I think that our daily work can be so complex and challenging that we need more of an ongoing support network to help us figure things out as we go, in real life. For that reason, I'd recommend The Digital Project Manager Membership program, which launched in 2019 and is a subscription program providing ongoing support and resources for PMs in the digital industry.
In terms of books, I found Chris Voss' Never Split the Difference to be both a fun read and a massive help for understanding how to negotiate no matter the circumstances.
For events, there are a few project management events I'd recommend but I know that Manage Digital was a hit previous year.
Getting a mentor is probably the best way to improve your project management skills because it's more tailored support than book or conference learning, but ideally, you need a blend of both and gain exposure to a number of experts and thought leaders.
Personally, I like anything written by Colin D. Ellis and Cornelius Fichtner's podcasts.
Of course, I'm going to start by recommending my own courses, books, and YouTube Channel! Also, at OnlinePMCourses.com, you will find a huge amount of good content, and mine is no better than the best, about great YouTube channels, blogs, podcasts, and books.
Most dedicated project managers know the importance of continuous learning. I recommend good books and blogs on project management, Agile, and leadership.
Also, attend conferences to engage with peers and other project professionals and build relationships.
What concerns podcasts, I listen to LeadingAgile and PMI's Projectified podcasts regularly, they are both excellent. I recommend them.
How to boost your project management career in the next few years?
I think, firstly, you should have a plan. Clarify who you want to be, what you want to be doing, and how much you want to be making. Then, you should be consistently taking courses or attending workshops to develop your skills.
But beyond that, I think it really makes a difference on your career if you take ownership of your work and find creative ways to make yourself stand out — run a workshop, attend a conference, be a guest on a podcast (or start one!), develop a body of work. Our career paths are not as rigid as they once were. You can set your own path and get there, as long as you know where you want to go.
If you are looking to take a big step in your career in the next 12 months, you need to be able to use business acumen skills. It's crucial to demonstrate your contribution and prove yourself as a valuable member of the team.
I think the one skill that will make you stand out will be the ability to select the ideal project process for the job you have at hand. It will no longer be enough to be skilled in one process of methodology and deploy with precision.
Increasingly, our role will be more like that of a dentist – we'll need to diagnose the problem in front of us and select the best possible treatment: plastic filling, amalgam filling, crown, removal.
To boost your career, cross-train in multiple methodologies, and think carefully about how to combine the elements of what you learn in each, into a precisely formulated approach to each project you deliver.
One should have an understanding of the political environment and always keep the big picture in mind. To boost the career, position yourself according to the needs of the organization (or the market if you're a contractor).
For example, if the organization is busy with Agile transformation, obtain an Agile certification like PMI-ACP (Agile Certified Practitioner) or Certified Scrum Master, or Certified Product Owner in order to keep serving the needs of the organization.
This next advice is very simple: strive for excellence in what you do. Never stop learning and have a career roadmap based on your strengths, interests, and areas for improvement.
What skills do you think are essential for project managers in 2020?

This content is licensed by