Online Project Management Courses to Consider for Project Managers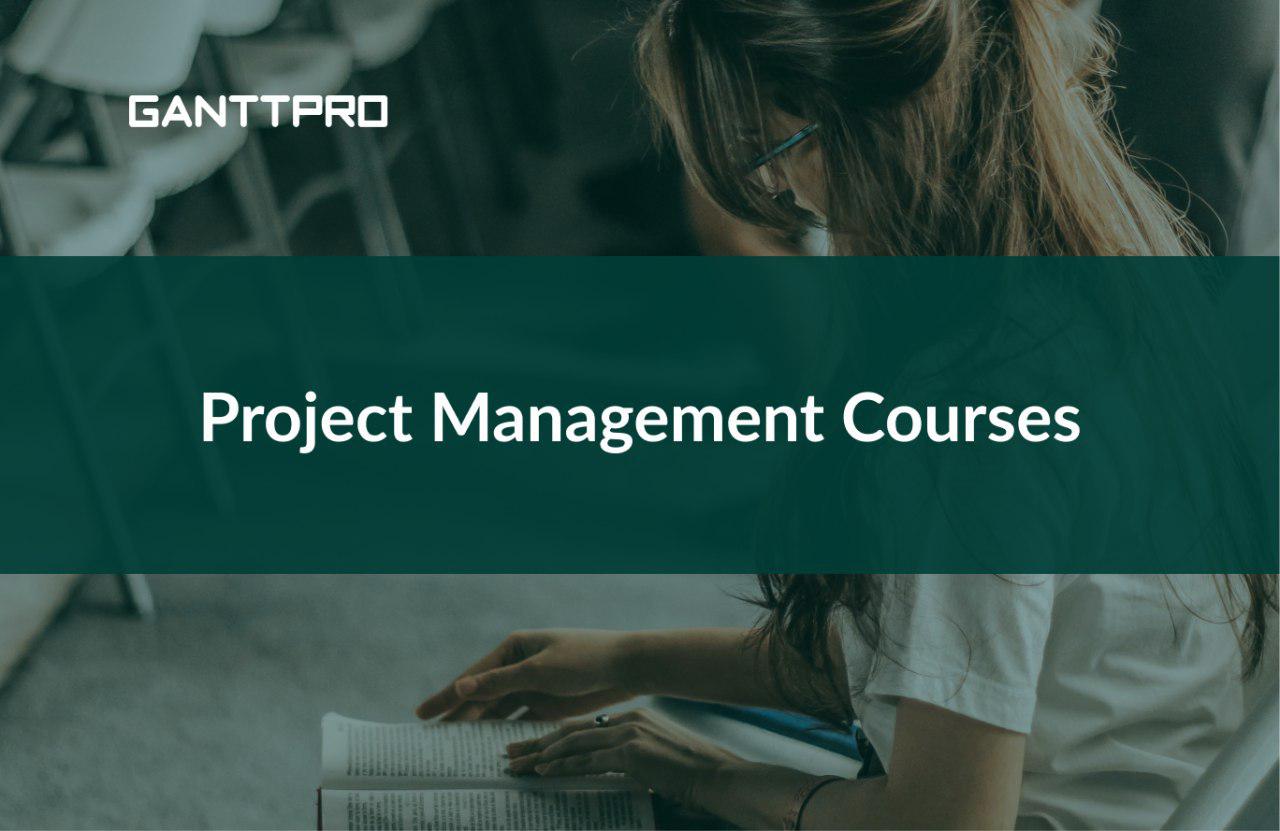 Would you sit behind the wheel of a bus with dozens of people inside and drive it without a driver's license? This question requires no answer as firstly, you do not have permission for this and secondly, this is a great responsibility.
The same works in project management: a driver is like a project manager, passengers are like project participants and team members. To manage them properly, you need to have special knowledge, as you are responsible for everyone engaged.
Project management as a sphere is pacing rapidly. To keep up with trends, you need to always get new knowledge and update it as well as master technology that also improves project management.
You will definitely get your place under the sun if you will have a few project management certifications under your belt. Where to get them?
Attending project management conferences is one of the ways to keep up with the latest trends. Fortunately, this is not the only way to move forward and not the only source that helps become a successful manager in your industry.
There are plenty of online project management courses for beginners (by the way, they help become a project manager with no experience) and experienced managers regardless of industries. In case you haven't heard about Agile, Waterfall, Hybrid or other methodologies, enroll yourself in courses.
Project management courses
1. BrainSensei
Price: as of May 2022, $499.99 for 1 year. They also have a monthly subscription option for $99/month.
Free options: free trial.
Brain Sensei runs the Complete PMP® Exam Prep Course – an online and self-paced project management course that helps prepare the certification exam.
The cool thing about this course is that it is not a boring one. They offer animation and interactive content to keep you interested in key project management concepts while putting a smile on your face.
This project management course includes:
9 interactive story-based eLearning modules.
*UNLIMITED* exam simulator – a different exam each time, dynamically generated from their bank of 1.500 realistic exam questions.
99.6% first try pass rate.
100% pass guarantee and refund guarantee.
2. Master of Project Academy
Price: as of June 2019, it starts at $67 per month. 30-day money back guarantee.
Free options: no.
Project-management.com, the highly recognized and competent source for project managers all over the world, awarded Master of Project Academy as #1 Project Management Online Training Provider. No wonder as it already helped 50K+ individuals in almost 200 countries while the number of enrollments is more than 500,000.
As of June 2019, 99.6% out of 110K students got first attempt pass at PMP certification.
The Academy offers only online self-paced courses and the catalog looks really impressive. One of the key training courses is PMP® Certification Training that is held by Resit Gulec, the founder and CEO of this online PM training organization.
This project management course includes:
35 hours of visual training.
300+ lectures.
Over 750 practice questions.
24-hour assistance.
PMP study tools of high quality.
Complete guidance on how to apply for PMP exam.
Absolute flexibility for learning.
3. Stakeholder Management Masterclass
Price: as of June 2019, $47.
Free options: no.
This project management course is held by Elizabeth Harrin, the founder of the successful and respectful The Girls' guide to PM.
The Stakeholder Management Masterclass shows you how to develop the skills you need to engage people on your projects.
It goes beyond theory by sharing actionable tips and templates to help you «do» engagement with the stakeholders on your projects.
The online course covers the following topics: what engagement is and how to tell if it is working; how to compete for stakeholders' time, gaining authority as a project manager, dealing with conflicts, and more.
This project management course includes:
4 hours of video training plus bonus video content.
Worksheets and guidance.
4. The Digital Project Manager School
Price: as of June 2019, it starts at $750 with 1 year's course access.
Free options: no. There is a 10% discount for groups with five or more attendees.
The DPM School is the course run by a rapidly developing The Digital Project Manager community that grew into a reliable source of information for thousands of project managers worldwide.
The Digital Project Manager School is the training course for all those who are directly engaged in digital management. The course lasts 7 weeks and is full of only practical instructions from experts with no fluffy theory.
Students will learn how to choose project management software and tools, how to write effective briefs, run good kickoff meetings, how to build an effective project plan, put together a project estimate, write a Statement of Work, use different methodologies, how to sort out messy projects and employ techniques for leading teams well. In general, students will be able to easily put the theory into practice.
This project management course includes:
7 video lessons taught by Ben Aston, the founder of The Digital Project Manager.
18+ hours of learning.
20+ useful templates.
40+ modules that cover the full project lifecycle.
5. OnlinePMCourses
Price: as of June 2019, it starts at $97. 30-day money back guarantee.
Free options: no. For GanttPRO users, there is a special offer: buy in dollars and use the coupon code GANTTPRO100 at checkout to get $100 discount.
This project management course provides with fast training and learning making out of you a professional in the end. It is not just about videos.
OnlinePMcourses has a few programs.
The Project Manager's Immersion Program is the biggest one with more than 14 hours of video content. You will get worksheets, articles, templates, and audio podcasts.
The Project Manager's Skills Mastery Program is a mid-sized one. It provides with 5.5+ hours of video content, worksheets, articles, templates, and podcasts.
The Project Manager's Fast Start Program is fast and sharp. It is a good start for beginners. It includes 2.5+ hours of video content, worksheets, articles, templates, and podcasts.
As of April 2019, almost 3000 people are enrolled in this online project management course.
The CEO and founder of OnlinePMCourses is Mike Clayton.
This project management course includes:
Continuous one-to-one support from an expert.
Video content.
Worksheets, articles, templates, podcasts.
6. Certified Project Manager (IAPM)
Price: it is scalable and depends on nationality.
Free options: downloadable so-called PM guides to prepare properly for certification.
The Certified project manager certification is an internationally recognized certificate that is given by the International Association of Project Managers based in Liechtenstein, Europe. If you are interested in taking an examination to get certified as an International project manager, be sure that this association specifies requirements that differ from other certifications.
Depending on the experience in project management, IAPM offers three different stages for a possible certification: Cert. Junior (Agile) Project Manager, Cert. (Agile) Project Manager, and Cert. Senior (Agile) Project Manager (IAPM).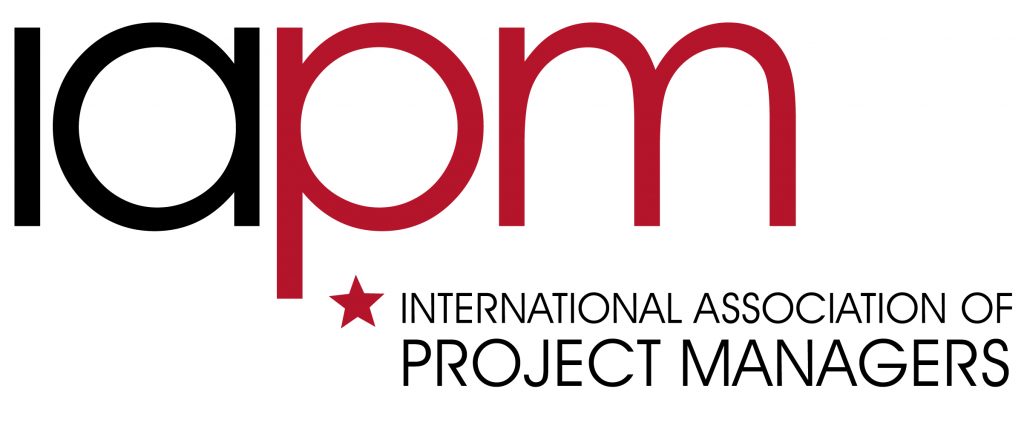 The benefits of this project management certification:
Flexible examination date.
Internationally recognized certificate.
There is recommended literature in order to prepare yourself for the exam.
7. Plan Academy
Price: as of June 2019, it starts at $397.
Free options: no.
Plan Academy offers great hands-on training for project managers working in construction & project controls.
Their popular flagship online course called Introduction to Primavera P6 Professional focuses on guiding students through an 8-module curriculum that builds on itself. Highlights here include a free trial of Primavera P6, files to download and follow along, as well as homework assignments that learners submit to Plan Academy's instructors for review.
Alongside their online training courses, they also offer access to what they call "Plan Academy membership" – access to a membership site filled with resources to help project managers succeed. For example, there is a MasterClass speaker's series featuring construction project management experts.
This training course perfectly works for beginners or intermediates.

This project management course includes:
86 lessons.
7 hands-on workshops.
Certificate of completion.
8. Virtual Project Consulting
Price: as of June 2019, it starts at $97.
Free options: a free Introduction and mini-lesson.
Run by Virtual Project Consulting, Fast-track Growth Program for new Project Managers will help you become a credible project manager in 30 days. It is aimed at new or accidental project managers or even managers with project management responsibilities.
This online training is an accelerated learning program to grow critical project management competencies. Notably, the course is based on real-life experience and best practices. More than 100 people have used this to transit into project management.
The founder and trainer of Virtual Project Consulting is Linky van der Merwe.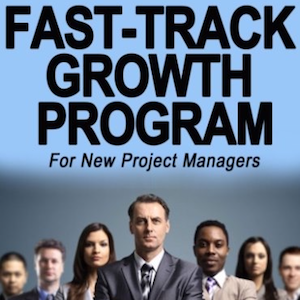 This project management course includes:
6 modules with video training.
Audio files and workbooks.
Downloadable and cloud access.
9. Velociteach Project Management Courses
Price: as of June 2019, the pricing is versatile.
Free options: no. There is an option to save 15-20% on bundles. Also, you can save 10% for the first order by joining their mailing list.
Velociteach, the leading provider of project management training, offers a lot of courses from live classes to immersive online courses.
The most popular courses they run are The Complete PMP® 6th Edition Exam Prep Bundle that takes 47 hours, Complete You Talent Triangle with Velociteach, and Fundamentals of Agile.
These project management courses include:
Bundle courses.
Agile courses.
10. Project management fundamentals (Junior PM)
Price: as of June 2019, $29.99.
Free options: no.
The Junior Project Manager is an online course that provides with a new approach to learning project management – through animated storytelling.
Students will learn about project management principles, methods, and tools by immersing in the stories told by Victor, the lead character/junior project manager.
Although the character is fictional, the situations shown in the videos reflect a real-world working environment, so the learners immediately create a connection to the abstract project management concepts. This makes the learning process more enjoyable and helps retain more information and retrieve it for a longer period of time.
As the course covers fundamental topics of project management, it's a great fit for a broad audience from beginners to professionals and those whose aim is to get PMP certification.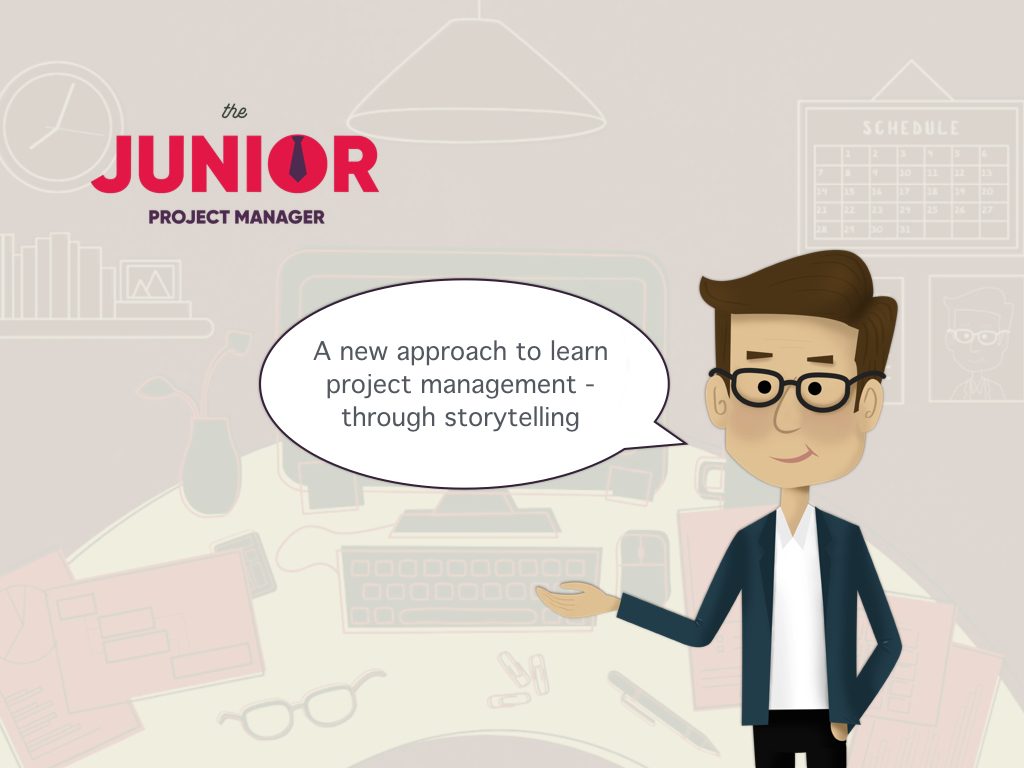 This project management course includes:
Easy to follow sections.
27 videos.
16 quizzes.
2 texts.
2 PDFs.
3 hours.
11. Simon Sez IT
Price: as of June 2020, $25 per month/$197 per year.
Free options: Yes. They have made free 6 hours of their Project 2016 course.
Simon Sez IT offers a range of Microsoft Project online courses. While they don't teach project management, you may find yourself in a project where you have to use this complicated Microsoft tool. If that's the case, then the project-based, simple to follow video tutorials from Simon Sez IT will help you get to grips with their courses.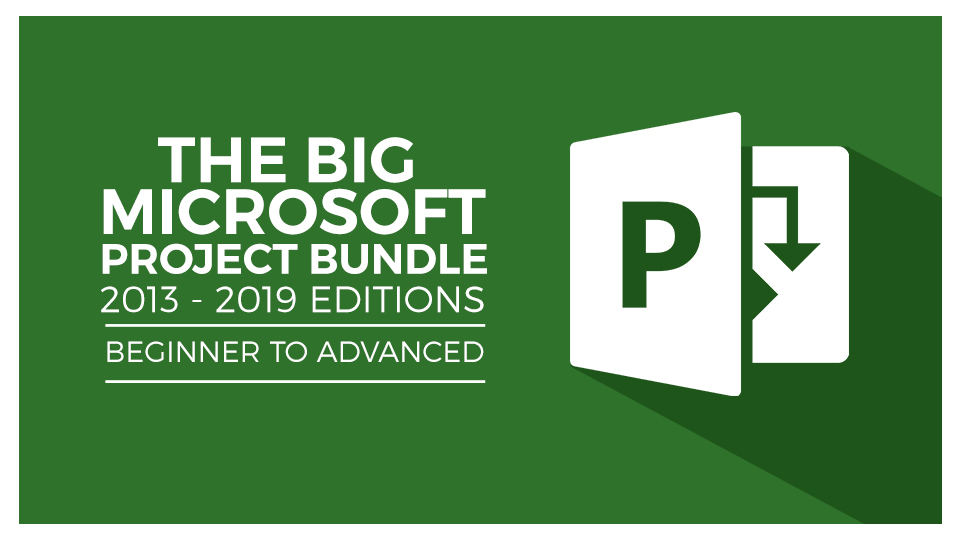 Key Facts:
Beginner and Advanced courses available.
Covers MS Project 2010, 2013, 2016, and 2019.
Pricing includes all projects, certificates, and tests.
Have you attended any project management courses? Share your experience with us.

This content is licensed by