How to Be More Productive at Work: 15 Smart Tips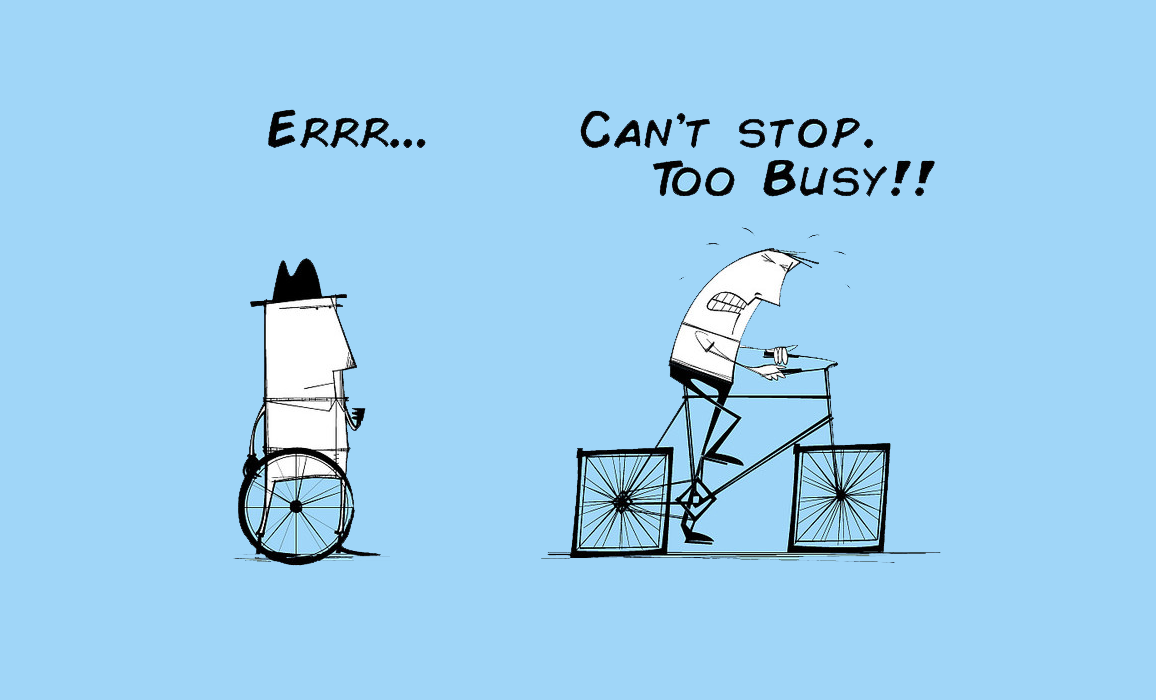 Productivity is a quality that we cherish and strive to improve. Every person has own different way of being productive and sometimes even the simplest things and obscure details can help us to make progress in this direction.
Here you can find some practical tips from GanttPRO – online project management tool that can help to be more productive and achieve your business goals.
Nowadays, corporations spend time trying to find successful ways of time management and productive teamwork. Top managers desperately make efforts and spend money to attract management specialists who know for sure how to become productive and improve team's efficiency. They buy and apply innovative apps for productivity work, structure workflows and track and compensate employees with benefits and bonuses for extra working hours.
People used to work for about 40 hours a week or more and they believed this is an answer to a question how to be productive at work. The eight-hour working day was standardized in the 20th century according to the labor standards. Since then, many new approaches have been applied and many new theories have been created, including the scientific works of the most productive work time.
The first step to being more productive. If you stop rushing, you're far less likely to be late
Whilst for some people it is enough to change the daily routine only once, for others, changes in plans and habits are a painful process that causes endless pursuit for being productive, which leads to a low motivation and dissatisfaction.
How much time do you need to be productive?
Is it so important to do everything right away and solve problems instantly?
Sometimes you just need to slow down, relax and allow yourself to be not an automatic machine, but a human who doesn't care about super productivity at work.
For some of your hero-colleagues who got used to working hard all nights long (being ineffective, though), it may look like you are not productive at work and you can do more in less time – you'll have a chance to prove that it's not true with you actions and results.
It is necessary to find the right way and the happy medium among all plans, tables, and schedules. This is a solution for people who are looking for answers and want to manage not only their tasks but also success and productivity.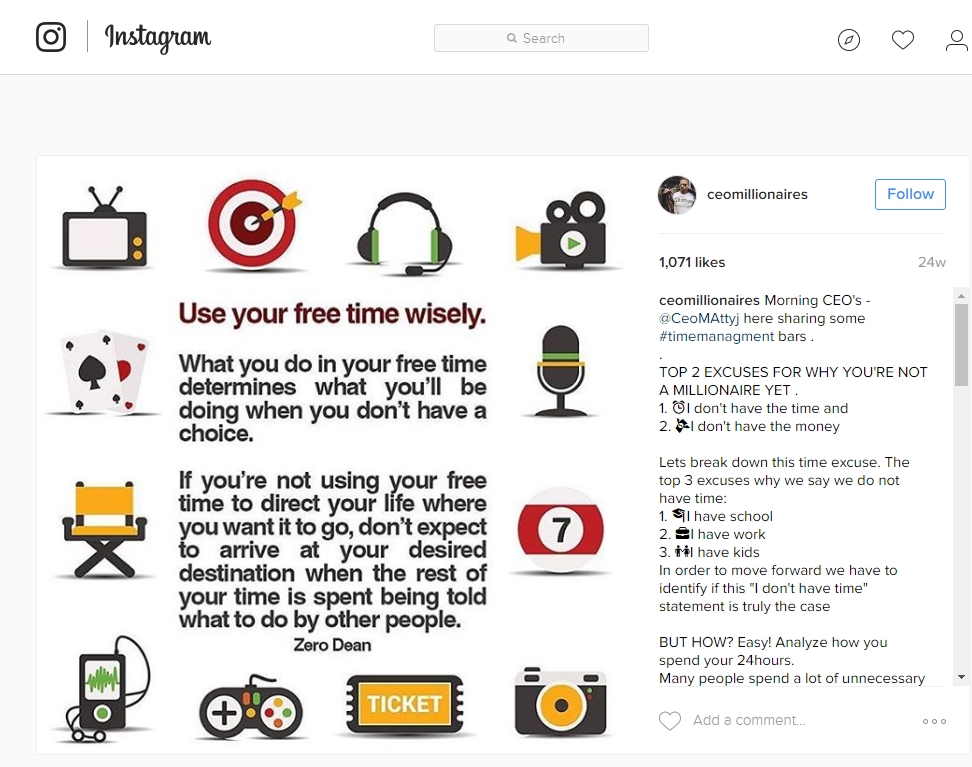 Successful time spreading for being more productive at work. The principle "52/17"
Do you want to be the most productive in your team? Hold on, dreams come true!
What is productive about?
Some companies use special time-tracking programs or applications to learn how to reach a productive working environment.  They research habits of the most effective employees and determine abilities that help them get things done.
According to the last researches about a work productivity, the most important thing is a regular ability to have a break. Actually, the most successful and effective employees work for about 52 minutes at one period of time, then have a break for 17 minutes. The fact is proved.
Indeed, people with strong productivity ratings do not even work 8 hours. Scientists have proven that a secret of remaining at high-performance levels is not to work longer, but to work smarter and get regular breaks. According to their point of view, if you have a goal, which is visible and which you can achieve in this period of time, without being distracted by other things, you'll definitely reach success.
These 52 working minutes is quite a serious length and a 17-minute break should be enough to completely relax from the current work. And after all, our brain can't be focused and active for 8 hours a day, whether you cry and beg to be more productive. This is the key point.
How to become more productive?
Open the cage: an early bird should fly out early
If the principle doesn't seem very applicable, it's up to you to go to the other side and try to find your efficiency peak. It is quite possible to find the most productive working hours by paying more attention to your habits. The main idea here is understanding when your energy is at the highest level.
If you are an early bird – just try to schedule your day based on your habit to get up early. Usually, it is not difficult to move the hard work to the beginning of a day.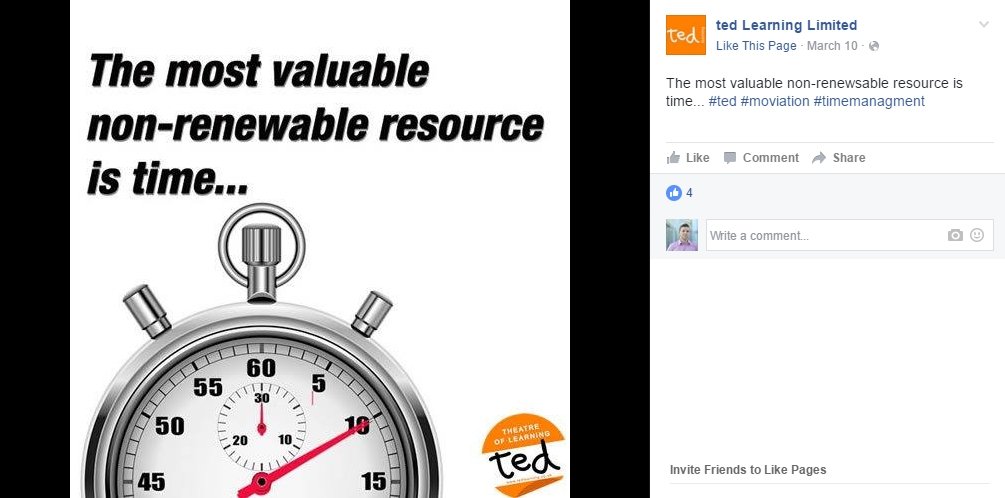 Keep calm and work smart to be more productive at work
Being productive takes some effort and diligence.
Nevertheless, in order to stay productive, you should consider not just your own feelings and habits, but also ask specialists. Experts advise some basic ways to increase productivity and stick to your personal time management rules.
Ways to be more productive at work:
Stay focused on the main tasks you are involved in. Try to be not distracted by issues that don't require your immediate care. It is smart to solve problems only when they come up to become more productive.
Create your own schedule and divide your time for each task from a start. Make sure you're analyzing your private decisions and actions. Plan a day with "to do list", and follow it to be more productive at work. Experts say that if you don't estimate the exact time to perform tasks, you have a risk to fail.
Take a break and get off your gadgets. Even a small break can help you look at the issue from a different side, with a fresh perspective and new ideas. No doubts, being productive at work sometimes requires even some indulgence.
Feel free to share ideas with others and start loving critiques. Ask for help when needed, use pieces of advice and experiences of other people. Find what others have done in related fields and apply their knowledge.
Work slowly but steady. Set limits.
Don't answer phone calls unless it is related to your issue.
Manage your free time wisely. Find the middle between your family and projects.
If you're trying to work too much and hard when you are not feeling good, it will only disturb and discourage you. Be free to shrink duties to be productive.
Change the scenery. Sometimes minor changes are all you need to get out of a routine. Actually, it's not a bad idea to change habits by arriving at work early when colleagues are out of office. You can also dilute the routine by working from home or in a cozy cafe. We're addicted to our habits and behave differently depending on conditions we are in. Demonstrate everyone that being more productive is not about a waste of time.
Be egoistic (sometimes) and reward yourself. A reward may be just a simple break or an unexpected purchase.
Use ready-made business templates. They are a great start point that saves lots of time.
Such pieces of advice may be appropriate for you or not, but one thing is important – becoming productive and efficient is never too late. Love what you do and do it with passion. Finally, you will find out which productivity tips work best for you. After all, the last important thing about productive work here is instead of thinking why your work is so hard and unbalanced, you should think how it can be changed for the better.
Here in GanttPRO, we're happy to answer your questions about project scheduling, a Gantt chart template, teamwork, etc. and help you to make your work truly productive.