How to Manage Projects On the Go with GanttPRO: Mobile App Improvements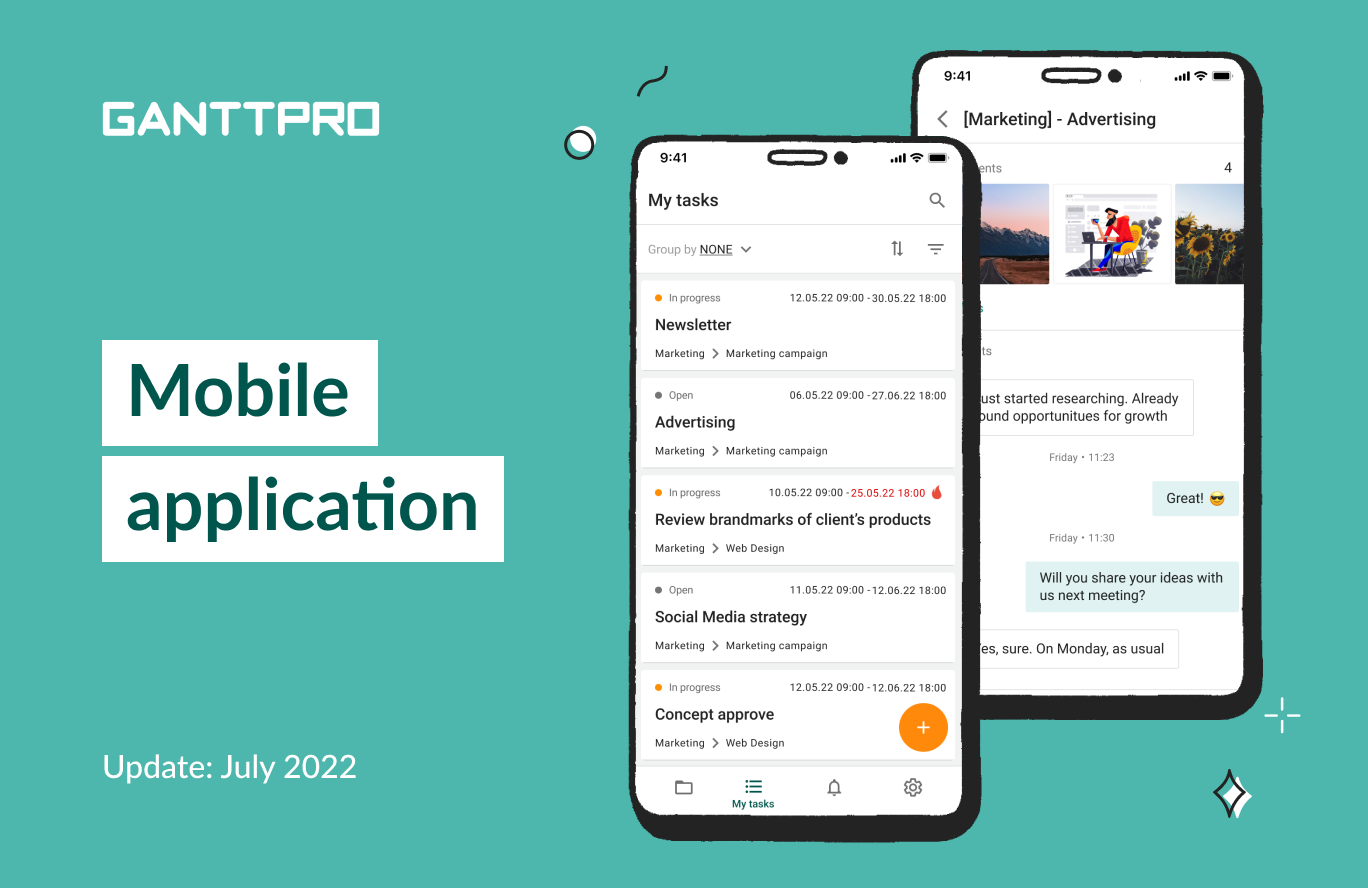 We improved the GanttPRO mobile app. Working on tasks and projects will become even more convenient.
So, what's new you can do in the app.
View available projects
We've added a new tab – Projects. Here, you will find all the available projects which you can browse and view details.
In this tab, you can sort by date or alphabetical order and search for projects by name.
For quick access, you can pin projects you want at the top of the list by swiping to the left.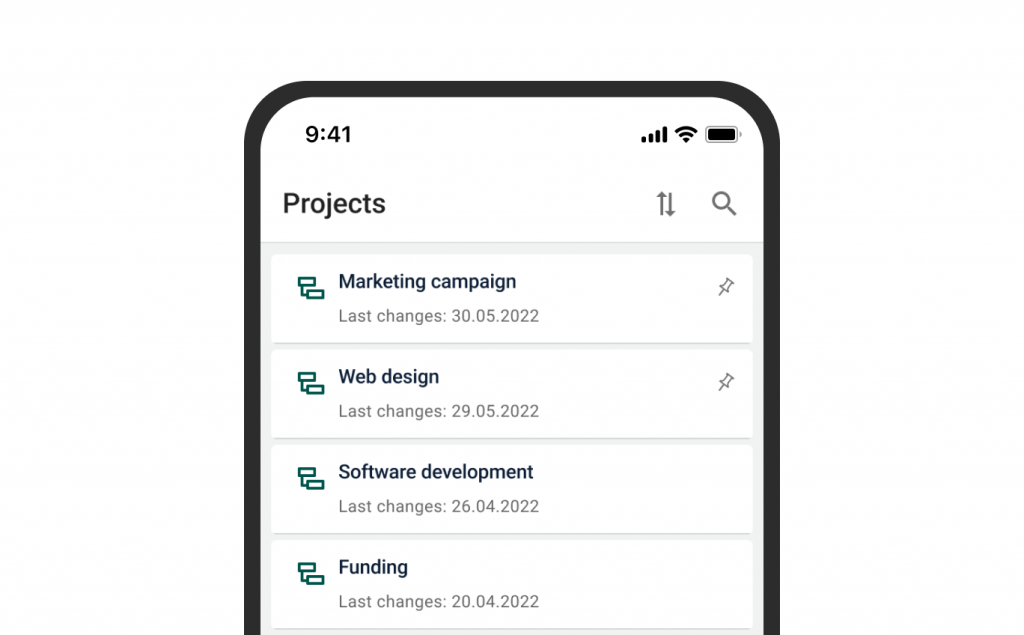 Group tasks
To make it more convenient for you to work with a list of tasks, we've added the ability to group them.
It means that you can combine tasks according to a selected option: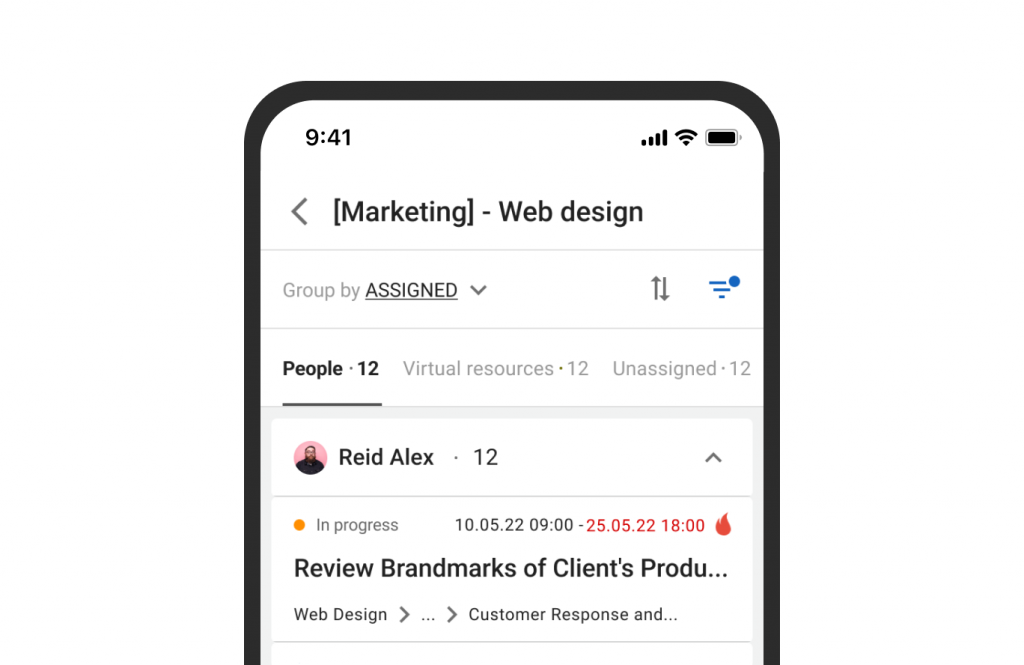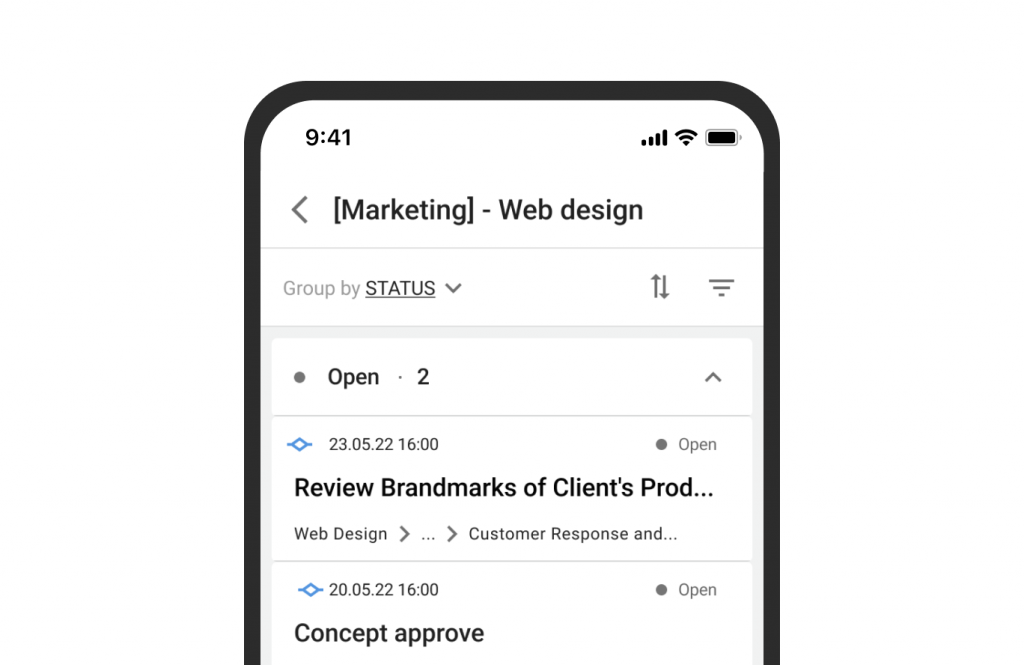 Besides, within the selected groups you can filter and sort your tasks.
You will find the grouping feature in the Projects as well as My tasks tabs.
If you need to delete a task, simply swipe to the left.
Work with an updated task filter
We've also improved the task filter:
All selected filter settings are available on one screen.

An unlimited number of settings are available for selection and saving.

An active task filter is shown in blue.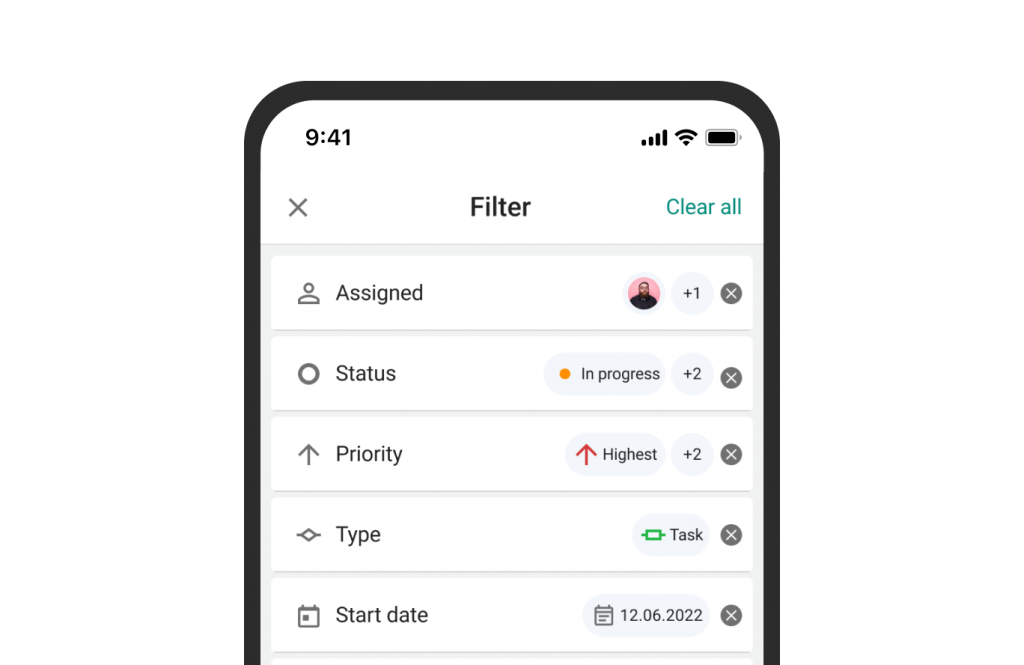 Try the GanttPRO mobile app
Work on tasks and projects wherever you are with an improved GanttPRO app.
Download it for Android or iOS.
Note: to get all the benefits from the GanttPRO mobile app, you have to have an account in the Web version.
Questions left? Ask in the Live chat or email us at [email protected].

This content is licensed by