GanttPRO Gets New Features and Updated Look!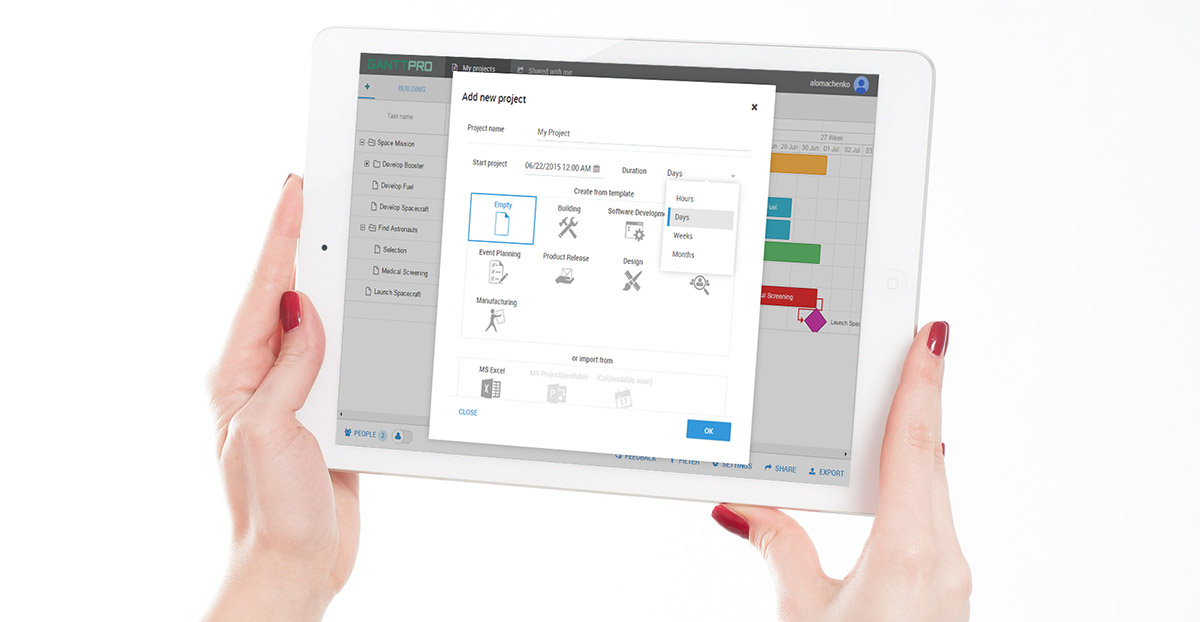 Thank you so much for the great feedback letters you have sent us! With your help, we were able to add to GanttPRO missing features, instantly fix accruing issues and get inspiration for further improvements.
We are excited to announce the release of the improved version of our online Gantt chart maker: new features, advanced duration setting opportunities, automatic scheduling and performance and stability improvements. Next time you log in to GanttPRO, you will see these changes.
---
Duration, Working Days and Working Hours
Now you can set a duration step (hours (1/5-hour step), days, weeks, months) before starting a project. It is more convenient to plan long-term projects in weeks or months and short-term ones in hours or days, and that is why setting a duration step at the beginning will simplify your project planning process.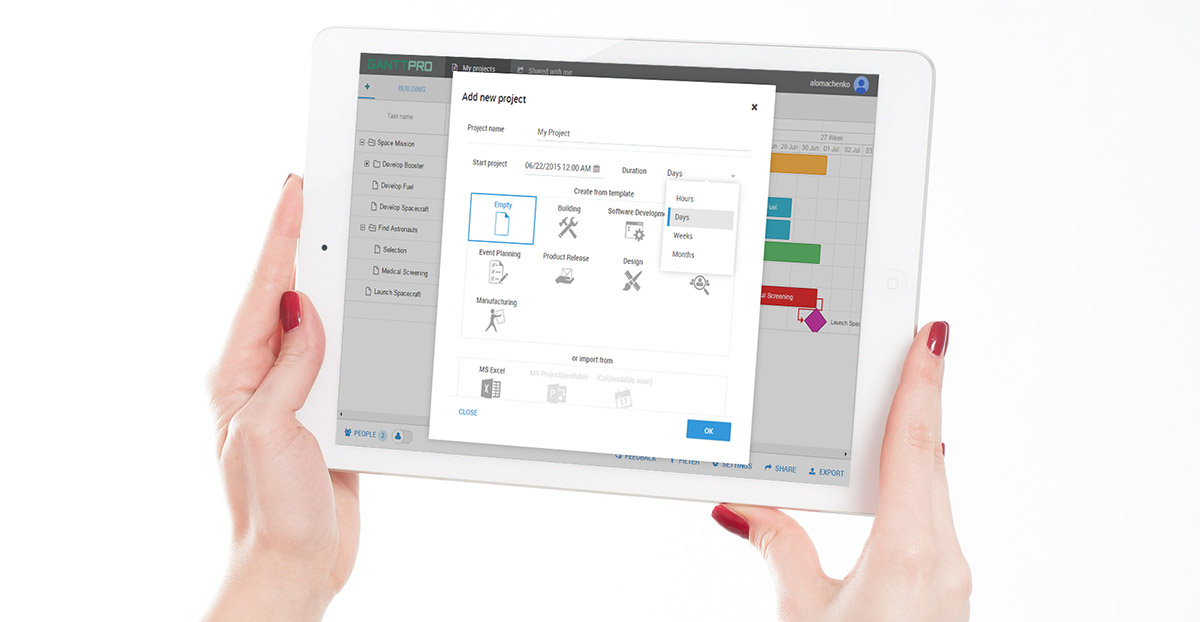 Since this update, you can set not only start/end dates for your tasks and projects, but working days and working hours. The app instantly recalculates data and shows you task durations in an effective time and calendar days.
In addition, you can always see the time your team member spent on tasks by sorting your project tasks by assignees.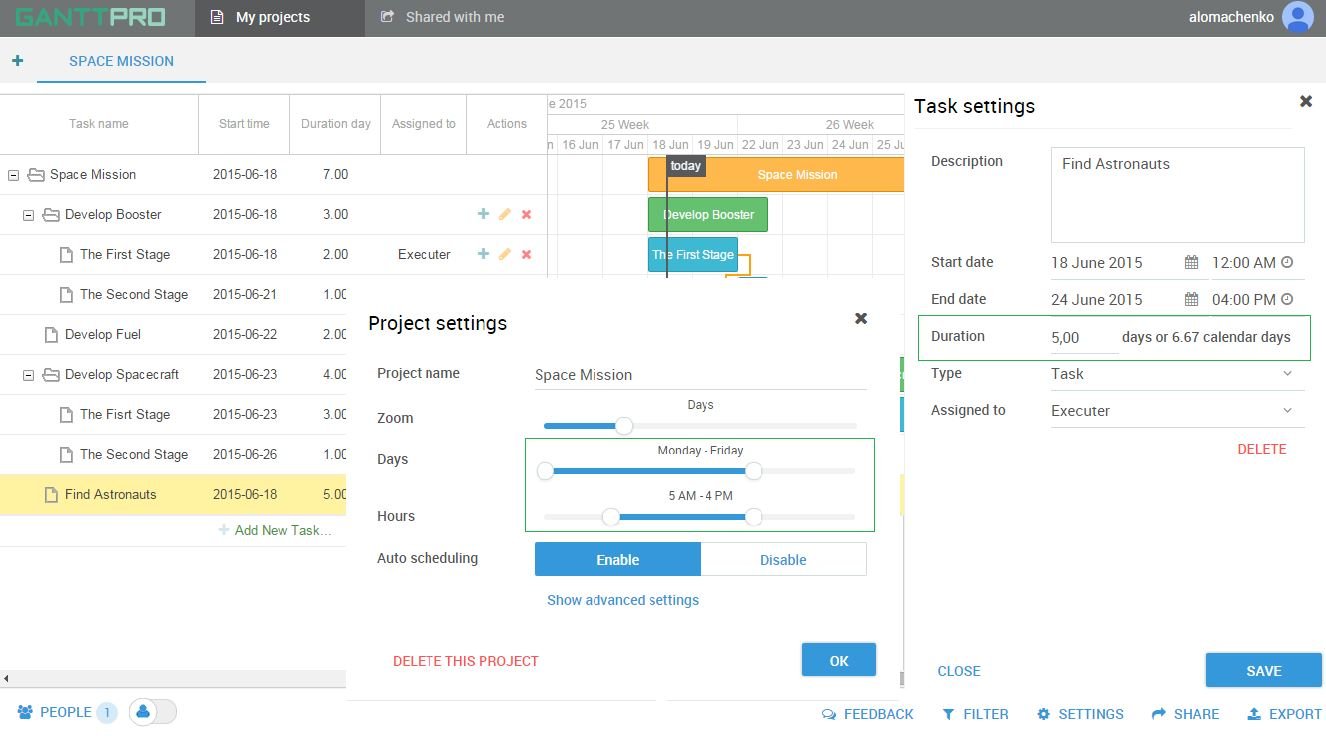 Automatic Scheduling
In this version, automatic scheduling was improved, and the backup option was added. Now you can easily plan projects while GanttPRO makes all calculations for you.
Remember when creating a Gantt chart, you need to balance the desire of controlling each task of your project versus the need to be an efficient project manager and save time on project planning activities.
Though you would like to use manual scheduling to prevent projects from moving tasks, you may need to edit the schedules for dozens of dependent tasks, and that is why Automatic Schedule is here for you.
What else?
Now you have an ability to rename assigned people. We have received many requests to add an opportunity to assign tasks not only to virtual people, but also to real ones. Therefore, to lift the veil of secrecy, we are working on this feature and are going to add it to GanttPRO in the near future.
Now you can choose the date of the project start when creating a new one, and always see a today date marker on your chart.
In this update, we have improved the sign-up functionality and the logic of displaying colors and durations of parent tasks.
Performance and stability have been improved, and known bugs have been fixed. Thanks to your valuable feedback (and our brilliant development team) GanttPRO flies now!
What is next?
In the upcoming updates: multiple projects in one tab, additional collaboration features, templates, integrations with other services, advanced exporting possibilities, etc.
We are still in a process of improving GanttPRO and each feedback we receive from our users is highly appreciated! Please let us know what you think about the update via [email protected].