GanttPRO Gets Leader Award in Project Management Category by Crozdesk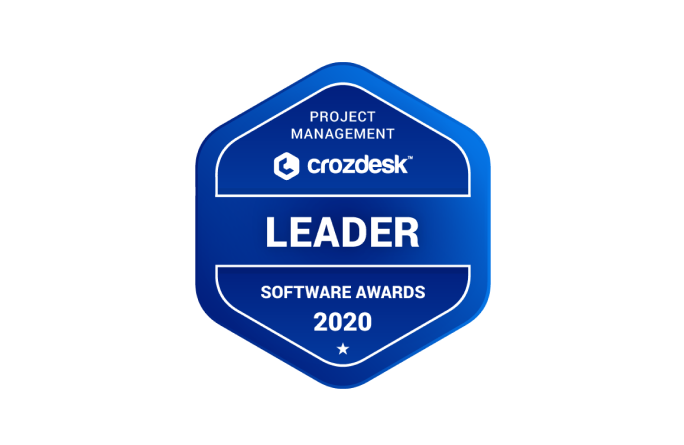 Audio version:
GanttPRO online Gantt chart maker heads the Top 20 List of project management software on Crozdesk. We are very proud to state that our tool has been ahead of over 300 competitors.
According to Crozdesk, Product Leaders have passionate customers and offer solutions with determined value. They focus on a certain niche or have not yet reached the same high levels of market share as Champions, the product category of the highest level on Crozdesk.

The products were chosen and vetted for relevance in the following categories: project portfolio management software, project scheduling software, construction project management software, IT project management software, Agile project management software, and general solutions. The scores were determined by the Crozscore ranking algorithm. It shows how well a certain tool fits general buyer requirements.
As of January 28, 2020, the time of publication, GanttPRO had 94/100 score – the highest one among all other solutions! It means that 94% of our users are satisfied with our Gantt chart maker.
GanttPRO is online Gantt chart software that helps individuals and teams manage tasks and projects. The tool has a short learning curve and offers an intuitive interface. A few minutes – and your whole team is in.
GanttPRO awards by global review platforms
Our online Gantt chart software is highly recognized among the world's leading software review platforms such as G2, Capterra, FinancesOnline, and others. See for yourself all GanttPRO awards.
About Crozdesk
Since 2014, Crozdesk, the business software discovery platform, helps buyers find the right software from 250+ categories.
For unbiased software recommendations, Crozdesk runs AI and machine learning ranking algorithms.
Watch this GanttPRO overview video to realize how the software can help you.
If you have any questions, please, contact us at [email protected], in the Live chat or book a GanttPRO demo.

This content is licensed by