Project Planning with Fresh GanttPRO Update 1.7: Working Schedule, Dependencies and Improved Export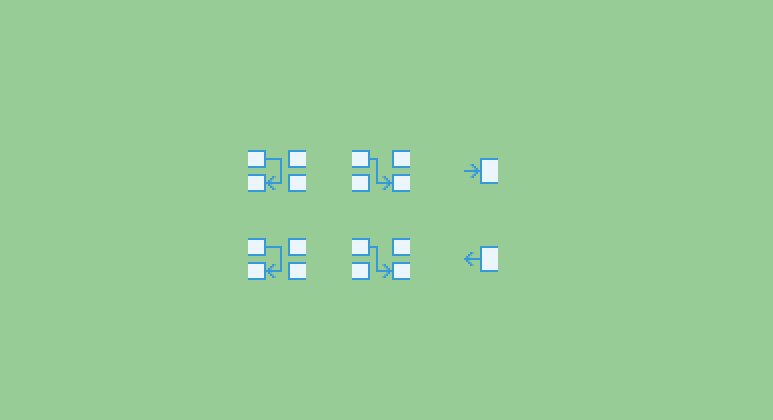 With the changing requirements to project management, project managers are not the only ones who need to adapt to a new environment. In Gantt Chart – GanttPRO, we strive to follow new trends in project management and add an increasing number of features that will boost the efficiency of project management planning processes.
Previously we were discussing 6 project management trends for 2016 and took a look at 7 best project management books which were trending, and one of the most significant trends in project management we noticed is an ability to manage not only established processes but also appearing changes properly. That is why in the new update we have added some features that can help you to easily update your Gantt chart once there is a necessity.
What's more, with your help we were able to improve Gantt Chart – GanttPRO export features and make the process of sharing Gantt charts smoother than ever. In the update, we have also added major improvements to the export to XLSX.
Custom working days and hours
Now you can set custom working schedule for your team by choosing working days or weekends and working hours from the neat time window. Disclosure: in the next update, a custom calendar will be available, in which you will be able to set days off, holidays, seasonal activities, etc.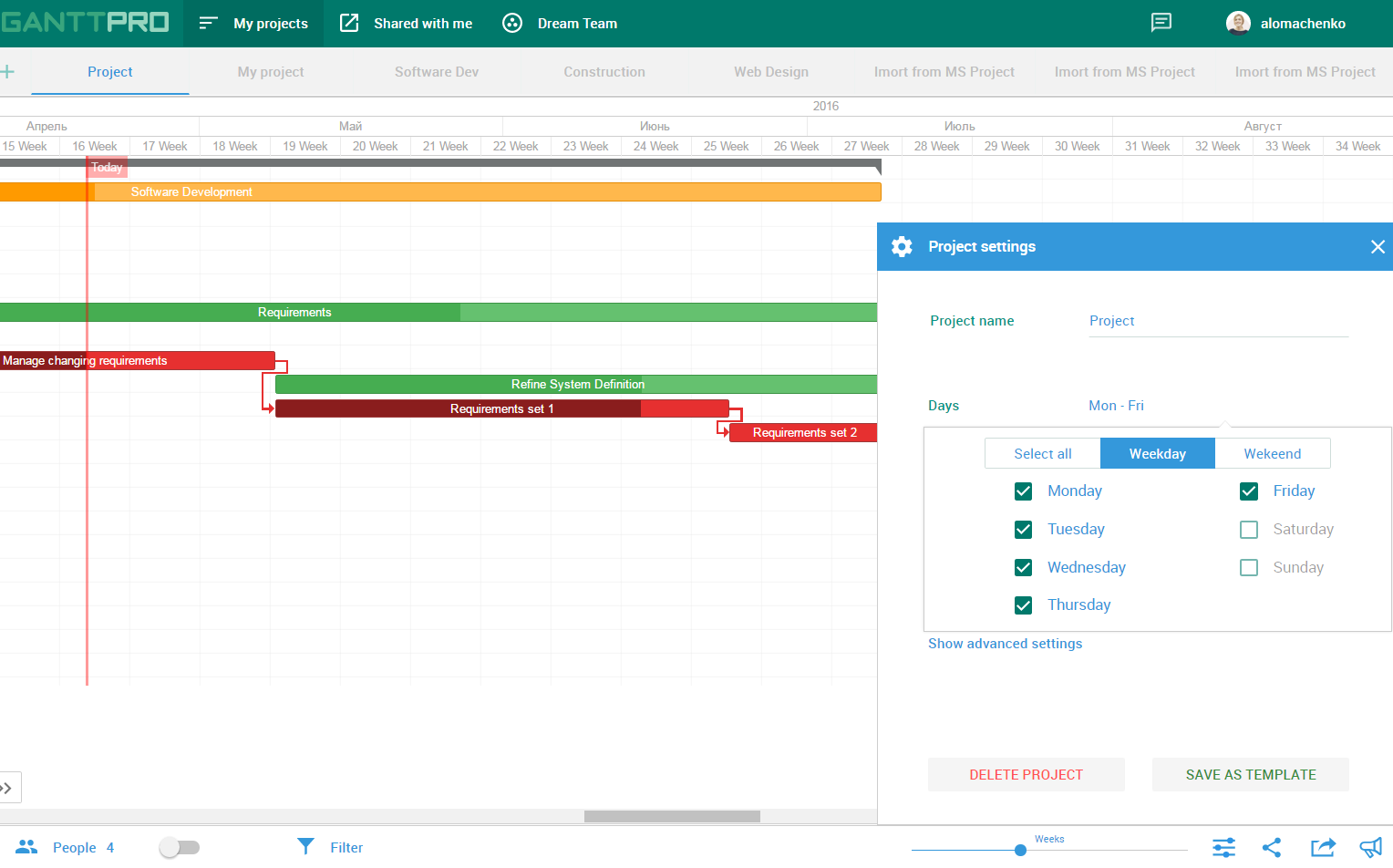 End date, task grid and numeration
Your project planning becomes more flexible with a possibility to edit an end date as well as a start date and a duration (now you can choose whether you want to see the time or just focus on planning in days) in the task grid. If you are planning a big project with dozens of tasks, you can easily find the task you need by its number.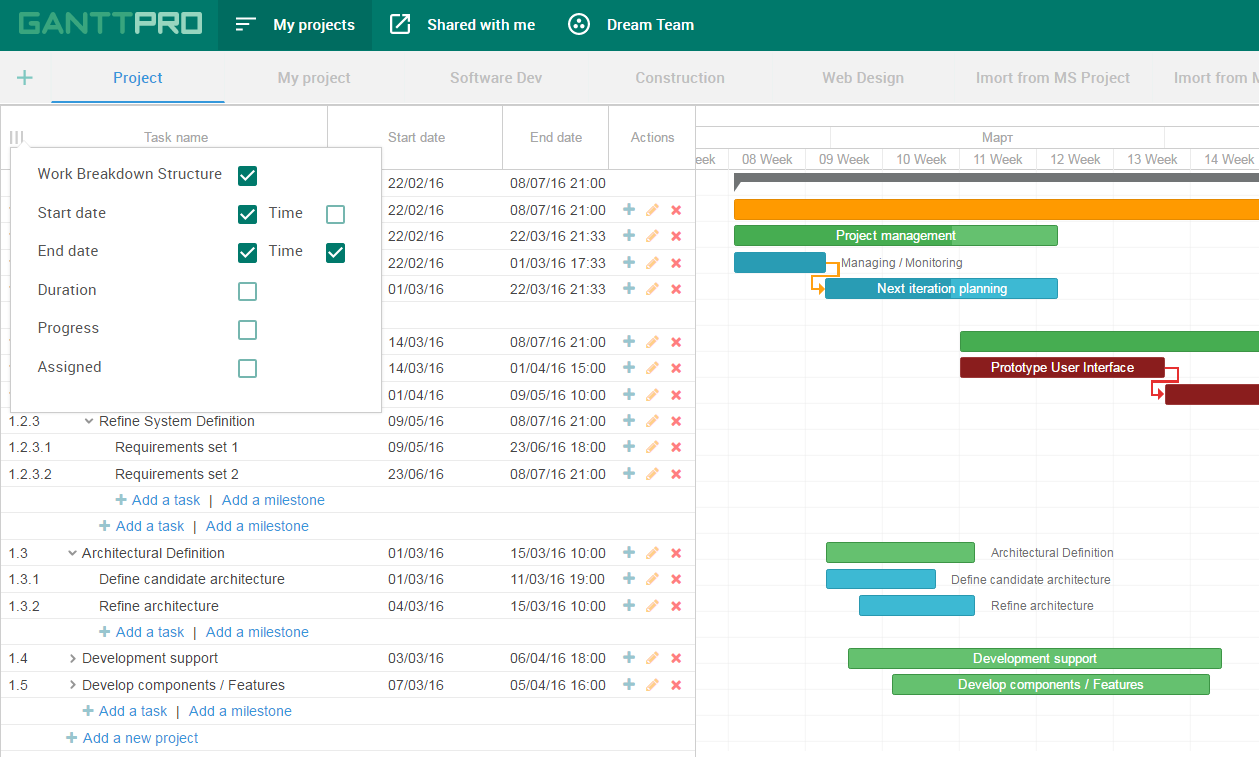 Project planning tasks and dependencies
If your project tasks are spread over time but depend on one another, you no longer need to find the right project plan tasks on your Gantt chart to set a dependency up. Now you can easily pick the dependency type, lag and lead properties and a dependent task in the task settings.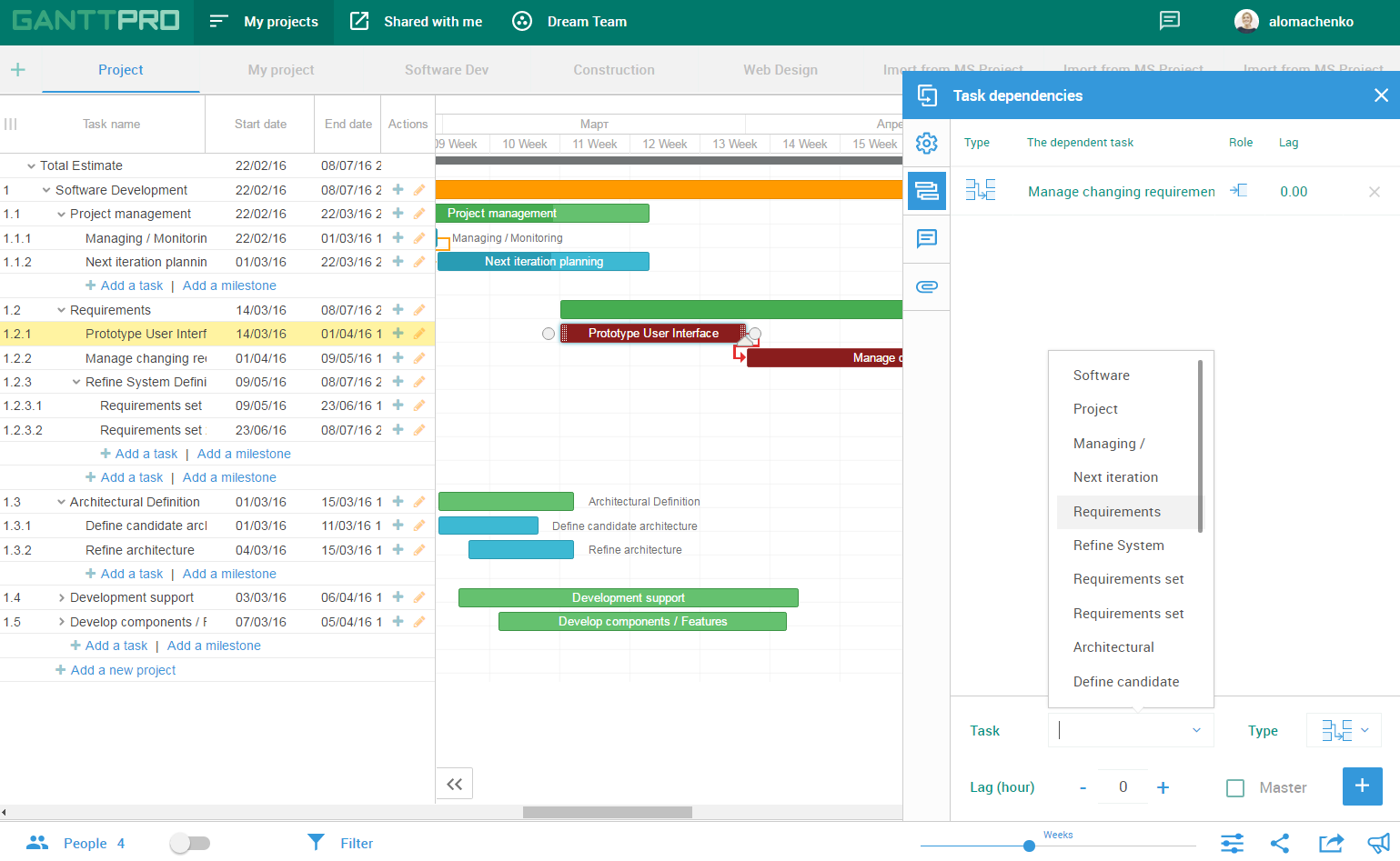 Export a Gantt chart to XLSX and other improvements
Now the defined working hours and days, filter settings, and task assignees will be available in the exported to XLSX, PDF and PNG project plan.
We continue working on the export to XLSX, striving to include as many features and information as possible, and here is what we have added in this update:
The progress is now displayed in XLSX

The task numeration can be saved in the exported XLSX file

The start and end dates are displayed separately in two columns
Hope you enjoy the update of Gantt Chart – GanttPRO! If you have any questions, improvement suggestions or you just want to talk to us, feel free to write us in our live chat or drop us a line at [email protected].
Have an amazing day!