How to Solve Business Issues With the Help of CATWOE Analysis?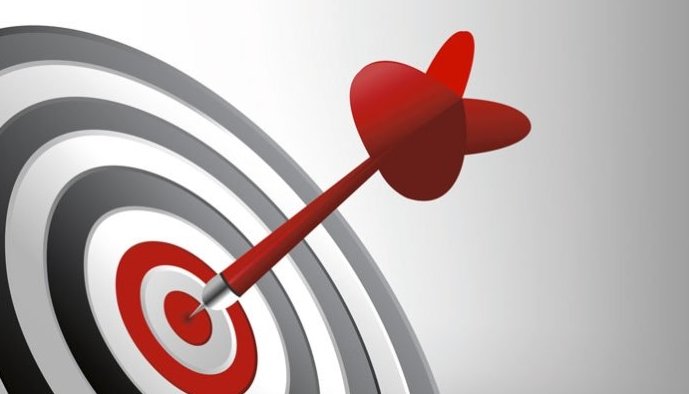 What is the global aim of design methods? We suppose it to be the problem-solving.
But before solving any problem it's useful and sometimes crucial to explore the problem roots and all the factors that relate to it. Knowing the problem, stakeholders can make a decision how to take further actions.
In this article, we'd like to describe the insight into the problem (without planning to solve a particular problem). The solution that helps to highlight this insight is CATWOE analysis.
What is CATWOE Analysis? CATWOE definition
To say briefly, CATWOE is a problem-solving checklist.
CATWOE technique was developed by David Smyth in 1975. He defined 6 elements for problem solving that were combined together into the acronym CATWOE.
How to solve business problems with CATWOE?
The analysis is used to explore the system or processes through highlighting their roots that involve converting the inputs into outputs. Each element has its own goal.
Why do we need CATWOE analysis for problem solving?
Often we even do not know where to start before implementing any project. A primary analysis of problems may become the initial link in the chain that will lead to a successful project.
After applying CATWOE analysis, you can easily start writing a project brief template and systemize all the needs. In order to visualize project's progress and all the necessary tasks, you can use effective online Gantt charts for project management.
So, how the CATWOE methodology can help you to get better results? You can achieve them and avoid additional problems through defining the following elements:
Six elements of CATWOE to solve problems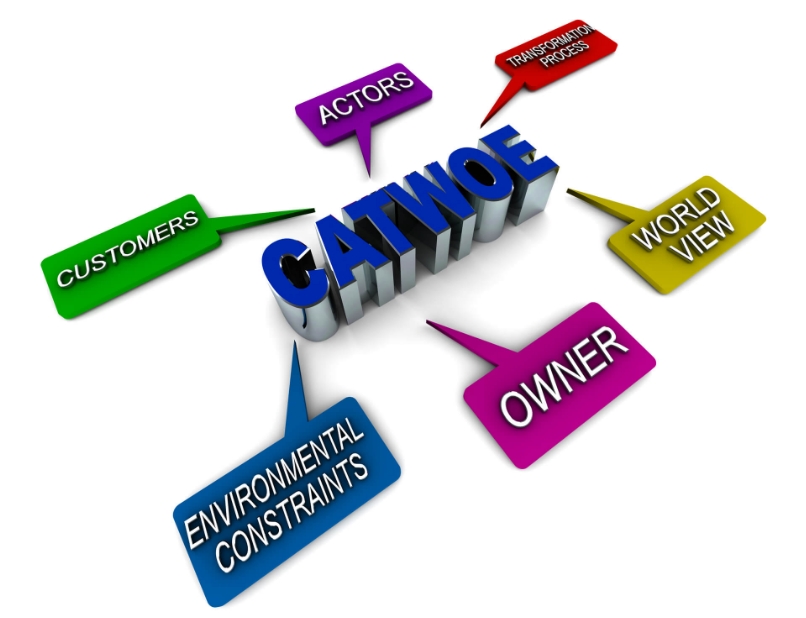 What is C?
The first element in this structure is clients – the users of the process or system.
The first stage of CATWOE analysis is to define these people and understand how the process or system will affect them.
When identifying your customers, it's helpful to answer the following questions:
Who will receive the message? What problem do they have? What will be their reaction? Who are the winners and losers?
Doing your business you should think about your customers every day and every minute.
There are good examples of stores, which are known for their low prices. If they start to raise prices over a period of time, their clients do not appreciate it and start to rebel. Then store managers decide to go back to lower prices just because they have no other choice.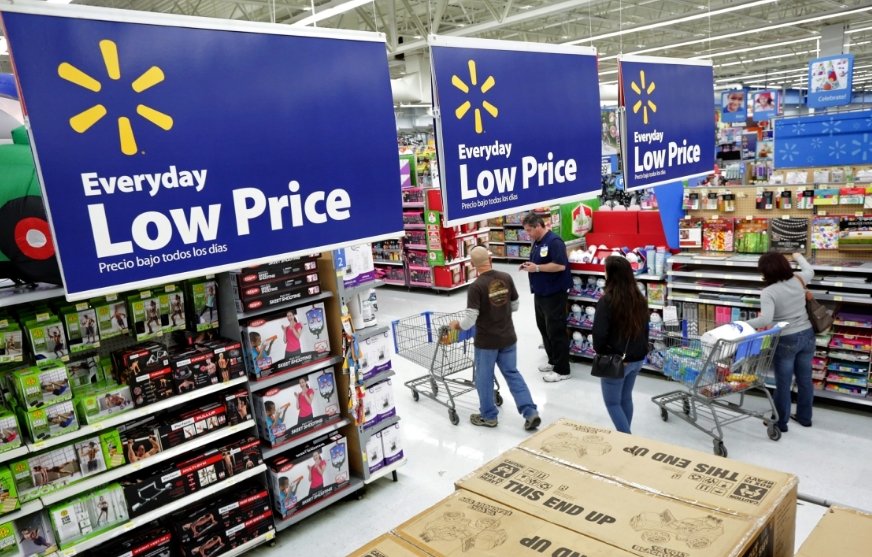 What is A?
A is actors. The key people who take part in the implementation of the changes in the system or process. They will be affected by the decisions your company makes.
Here you should pay attention to the following problems:
What is the impact on them? And what will be their reaction?
Knowing your team members well you can choose the right people for different objectives.
What is T?
T is transformation. It is any change that the system or process brings.
Every time you make a decision which is related to your business process, you have to ask what systems are going to be affected. Each decision will affect another area of your business.
What is W?
A Worldview can be considered as the big picture and the wider impact of the transformed system or process. In this case, you should think about what the big picture is and what particular issues are going to take place.
Systems or processes are analyzed to come up with the positive and negative impact on the business.
This stage of CATWOE analysis can be defined as the most crucial as different stakeholders have their different approaches to the same issue.
What is O?
O is the Owner and decision maker who has the power to control the system. He decides whether this system will be implemented or not.
The responsibility of the owner is to control how to lead the whole system to solve problems.
What is E?
Environmental constraints are restrictions that may halt operating of the system.
Laws, ethical issues, financial regulations and resources are included here.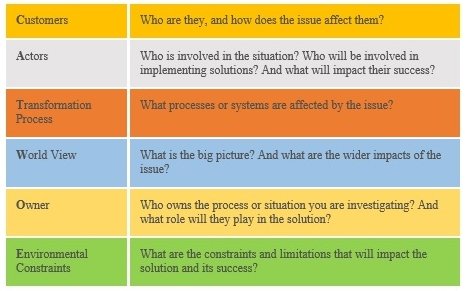 If these elements are difficult to remember, focus on the following video, which will remind all the basic features for problem solving:
https://www.youtube.com/watch?v=07UJYiHbKuM&t=247s
CATWOE example
The analysis clarifies the issues that are uncertain. CATWOE makes explicit what each stakeholder tries to get.
The CATWOE analysis combines the perceptions of different stakeholders in a common platform.
With the help of this analysis, stakeholders can test their assumptions, positions, and assertions.
Let's assume that a company engaged in cargo transportation, is looking for new ways to advertise clients' products on their trucks. Today, it is a quite successful location for advertising.
What do we have?
Clients:

small business, advertising, and marketing agencies

Actors:

drivers, engineers, designers, crew members

Transformation:

advertising is demonstrated on trucks while driving

Worldview:

income increase in cargo carriage business

Owners:

CEO and shareholders

Environmental Constraints:

local laws of the countries, road rules, regulation problems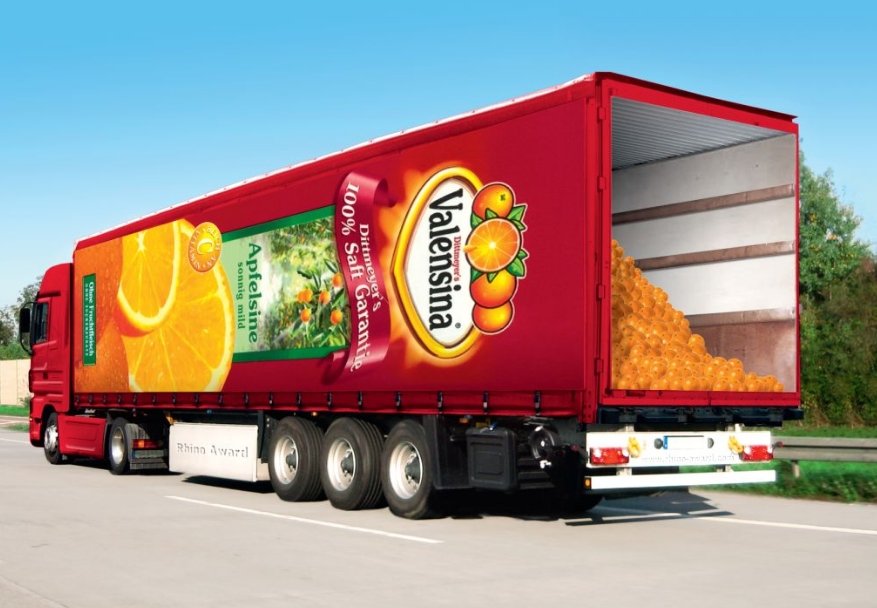 In the next example, the University of Utrecht tests the abilities to add advertisements to lectures.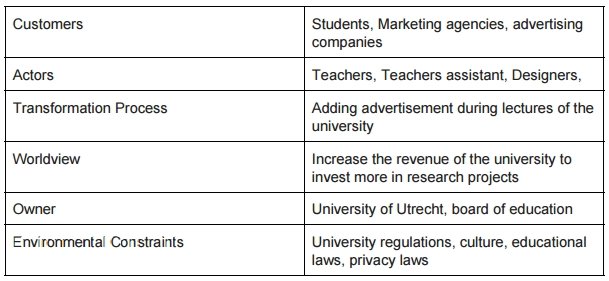 When the analysis has been successfully applied and the brief has been designed – it's a high time to start scheduling your project.
And here you can recall GanttPRO with friendly Gantt Charts and free Gantt chart template that will help you to plan and schedule business objectives, calculate time and set deadlines, define a critical path project management, measure all tasks and delegate them to team members.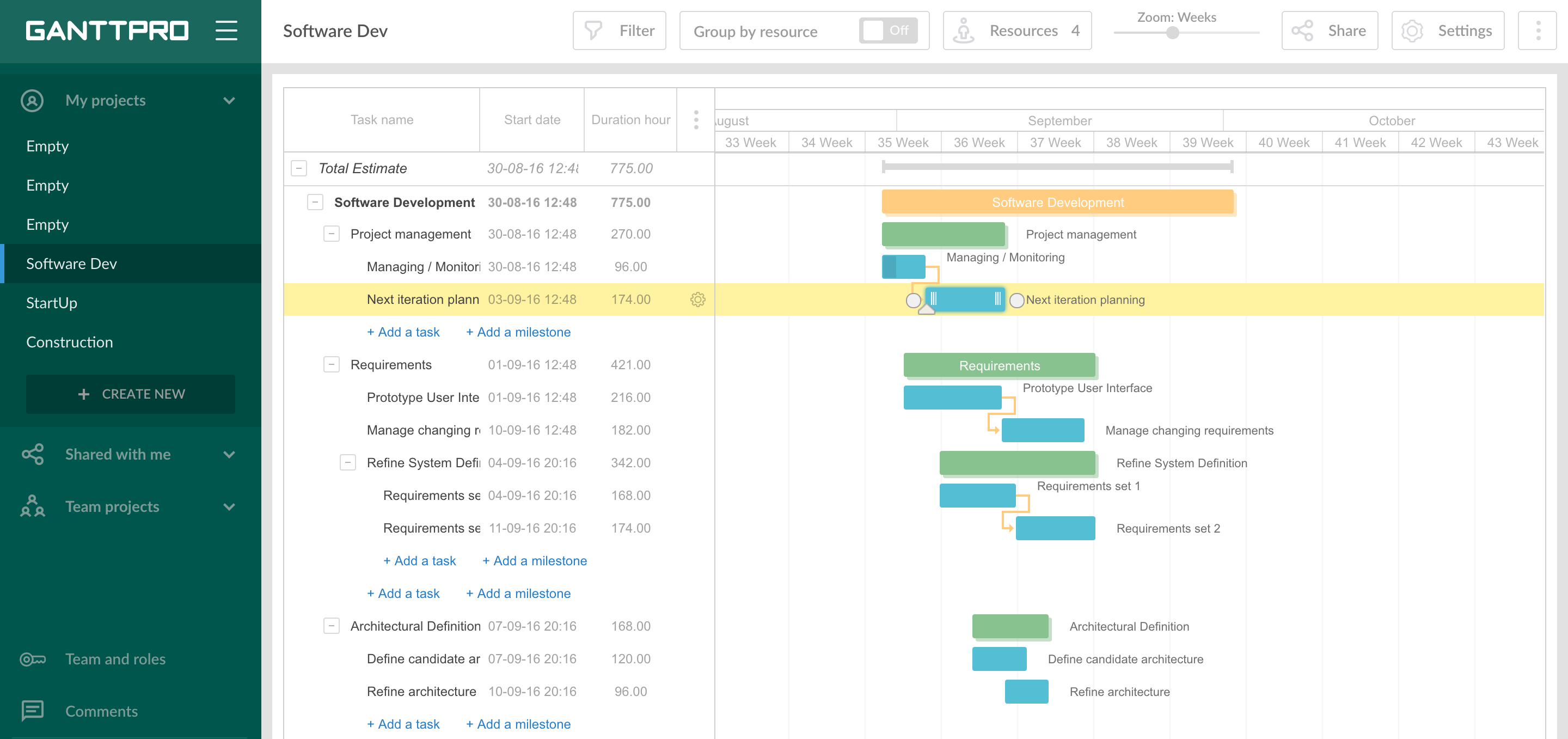 Thus, we can say that CATWOE analysis and brief creating are two important milestones that should precede project realization.
Have you ever tried to apply CATWOE analysis to your problems solving? What do you think about its usefulness? Feel free to share your thoughts!