Web-based Project Management Tool Update 1.6: Import from MS Project and New Features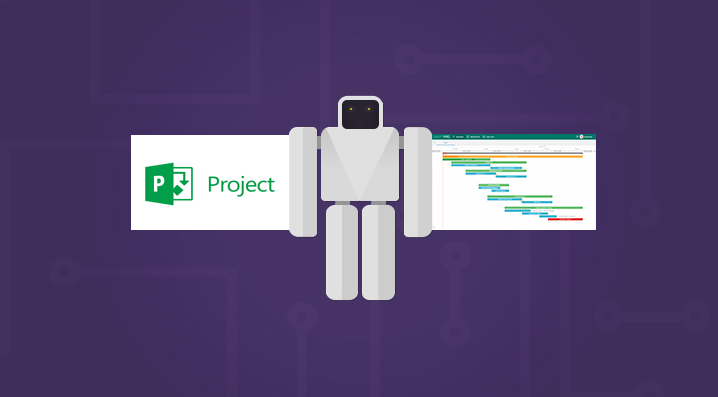 Spring is here, and we continue working on great improvements and new features for our web-based project management software GanttPRO. In the current update, we have focused on import from MS Project, pricing plans enhancements and some other Gantt chart features you have requested.
Thank you so much for your letters and for creating GanttPRO with us!
What's new in the free web-based project management tool?
Import project plans from MS Project
We have been working on this feature for quite a long time: projects in MS Project can have different structures and can include different elements. However, now we are ready to announce that from this moment you can easily and quickly import exciting project plans from MS Project to our web-based project management software. The imported project plan will have the same structure as it has in MS Project, but you can always fix it if necessary.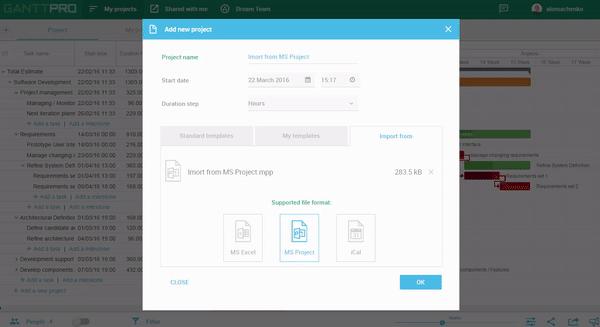 New pricing plans of our web-based project management software
Since the launch of our Essential, Team and Growing Team pricing plans, we have received many requests to add annual subscription to our web-based project management tool's plans.
Well, it is true! Working on company's projects and managing your team, you need to concentrate on project planning and management and not on renewals. We clearly understand it, and that is why in this update you can choose whether you want to use monthly or yearly subscription. As a bonus, you get up to 25% discount on all pricing plans purchasing the annual subscription: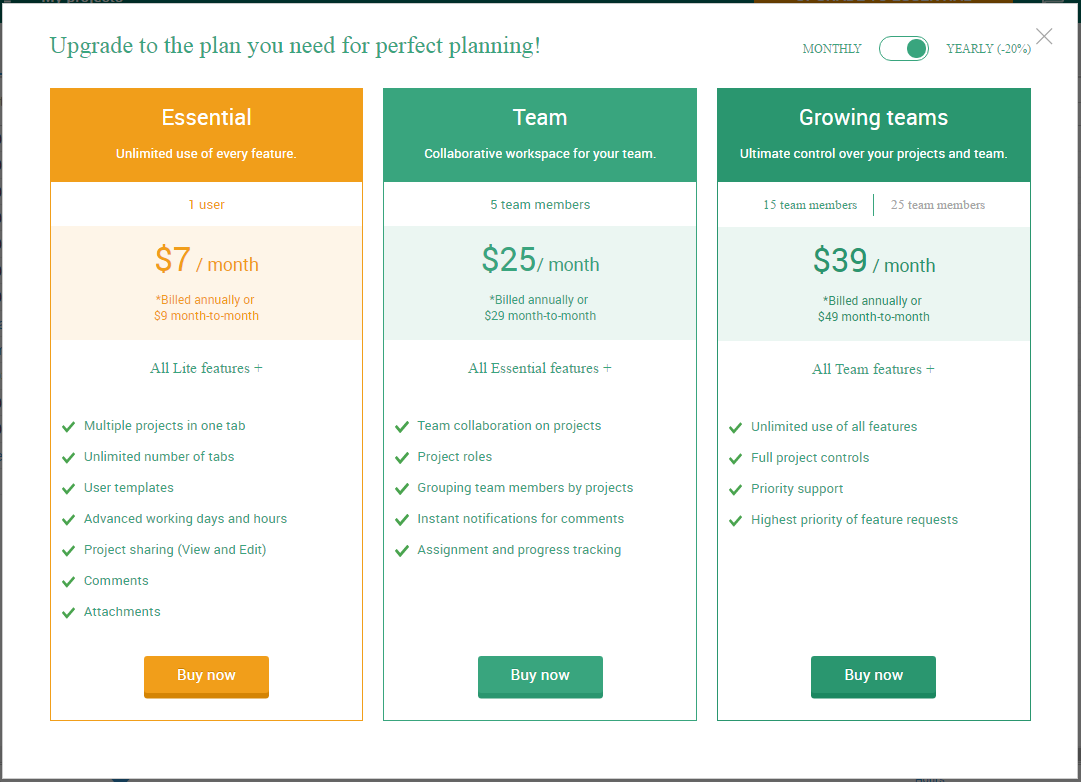 Zoom on your project management dashboard
Do you need to see your project in hours, days, months or years? Now it is quick to choose zoom for your project as in the update we have moved it to the main dashboard in order to give you an immediate access to this important feature. Just drag and drop the circle on the line to zoom in and zoom out your project and accelerate your project management.
Date formats in our project management software
We really want our clients from all over the world to enjoy planning their projects with our web-based project management software. So now, whether you are using DMY, YMD or any other day and time format, you can easily choose the needed one in your profile settings.
In the update, we have also added minor stability and performance improvements, so now GanttPRO works even smoother! Thank you once again for reports and feedback you send us.
Hope you enjoy the update of GanttPRO! If you have any questions, improvement suggestions or you just want to talk to us, feel free to write us in our live chat or drop us a line at [email protected].
Have an amazing day!