The PRO version of GanttPRO: user templates, unlimited projects and advanced work schedule settings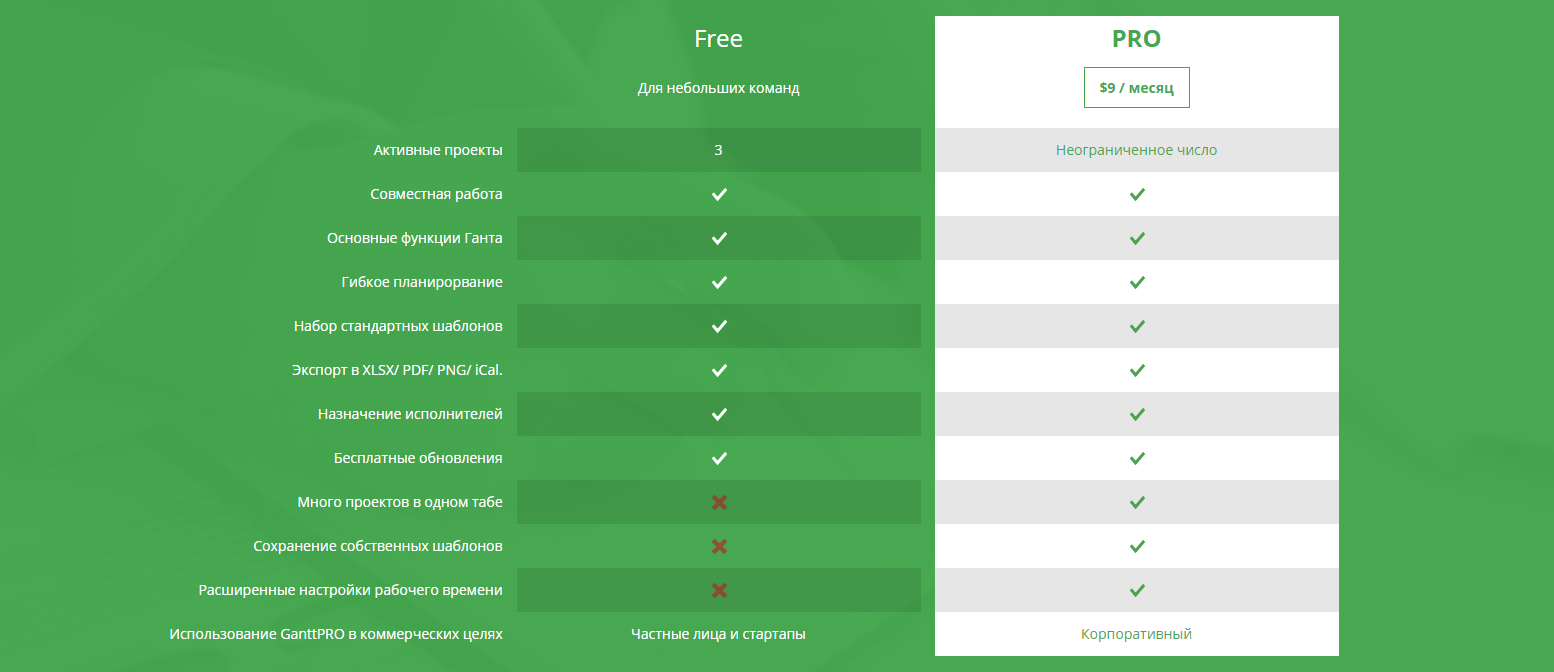 The time has come. We have reached a number of 10 000 awesome users who have planned almost 15 000 great projects with GanttPRO, and now we are ready to announce the release of the PRO version of our application!

The price is only $9.00 per month, and it includes an unlimited number of projects you can create, user Gantt chart templates, and advanced working days and working hours settings. We launched the PRO version of GanttPRO to let small and medium companies unlock the potential of Gantt charts by easily planning and visualizing their projects, collaborating on them with team members, setting working days and working hours and tracking statuses of tasks, creating comprehensive project plans and sharing them with clients.
Unlimited number of projects I can create
In the PRO version, you can plan multiple projects in one tab and create an unlimited number of tabs. You have total control of your projects—from assigning tasks to team members to organizing and updating your tasks. Creating multiple projects in one tab allows you to get a 360° view of your team's activities and schedule your tasks depending on a capacity of each team member.
If you are working with different clients, you will find useful a possibility to create an unlimited number of tabs. Once a project in a new tab has been created, it can be shared with your clients or contractors working on this particular project. No need to share unnecessary information!
User templates
If you no longer need a project plan for any reason (the project is completed), or you have a standard project plan you need to copy and customize, you may want to archive it and save as a Gantt chart template for future projects. The saved projects will always be at your fingertips; you can upload your templates from the My Templates section when creating a new project.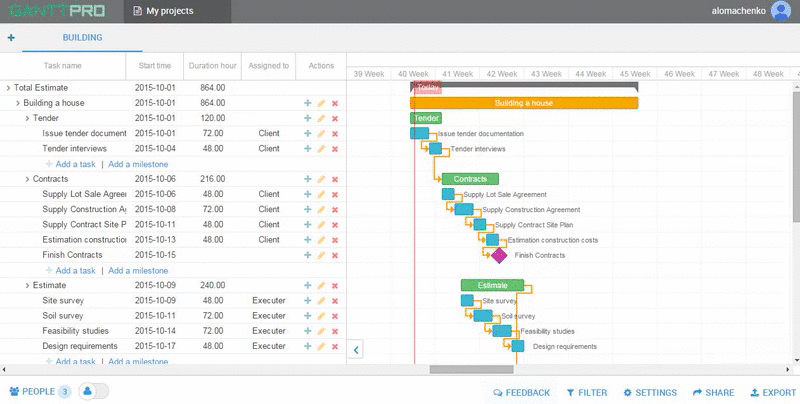 Advanced working days and hours settings
If your company has an irregular work schedule, it can be difficult to plan your projects and manage your resources in an efficient way. In the PRO version, you can set custom working days and working hours (for example, Monday, Friday and Sunday from 11 am to 3 pm and 5 pm to 8 pm). GanttPRO will be recalculating your tasks durations instantly, and you can decide how to schedule your tasks to avoid any time lapses. We hope this makes scheduling more flexible, smoother, and all-around better experience for our users.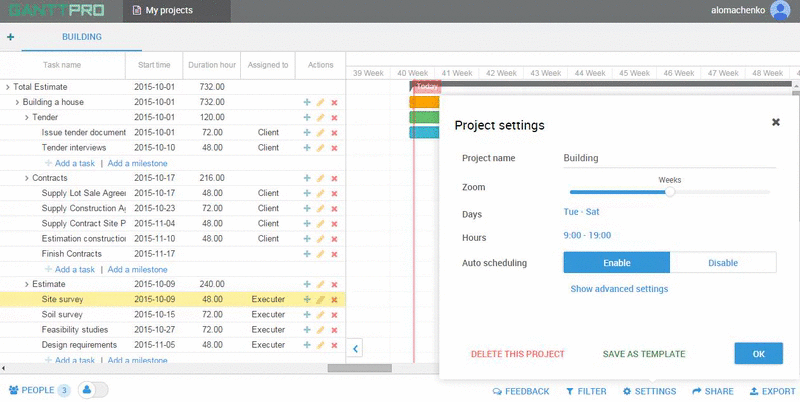 Listening to our community is our best source of information and ideas. So when you ask for notes, copy/paste or an ability to assign tasks to real people, we listen.
What we are going to add within the next three months to the PRO version:
Notes and attachments
Percentage of tasks completion
Deadlines and baselines
Undo / Redo
Import from and Export to MS Project
Copy and paste
Ability to assign tasks to real people
Ability to assign a task to multiple people
Advanced calendar features
We hope this helps make a difference, and we're excited to keep pushing forward with the PRO version—and with the incredible feedback we get from you!