5 Simple Steps to Efficient Workforce Planning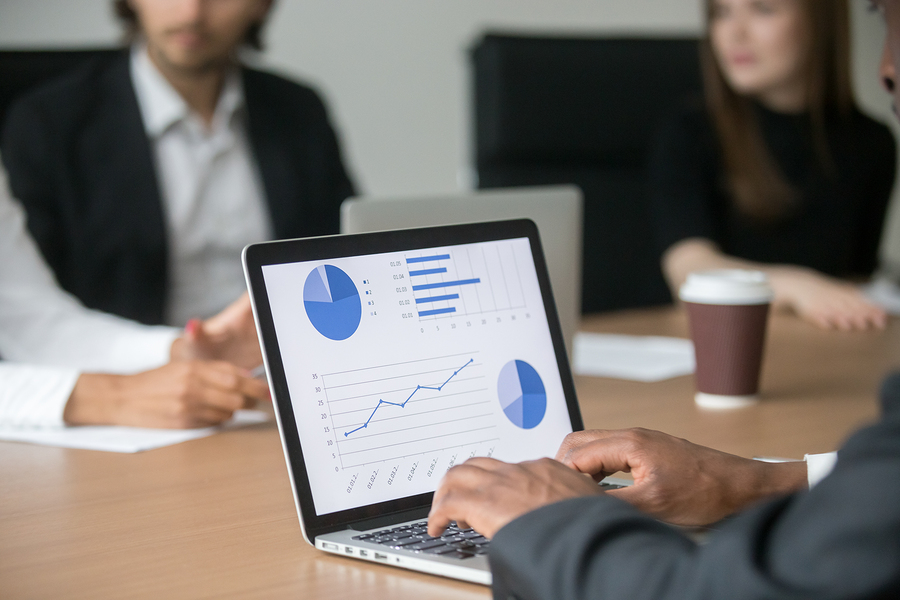 "Failing to plan is planning to fail."
Benjamin Franklin.
Growing a business is no easy feat. Once you've done the hard work of getting things up and running, you now have another challenge ahead of you – what's next? You may already have a detailed 10-year plan set up for your business or you may just have an idea of what you'd like to achieve in the future.
No matter where you are at with your business goals, one thing you'll need to consider is the workforce you'll need to execute your plan. How many people can you afford to bring on? What special skills do you need these employees to have? Who will manage this growing workforce?
Workforce planning can help you stay on track with your overall business goals by ensuring that you have the answers to these questions before you even start interviewing.
What is workforce planning?
You may be thinking, "That sounds like a great step to achieving my goals. Let's get started!" But, first, you have to figure out what is workforce planning?
Workforce planning is a process that encourages a company to take a look at its short and long term goals (you may rely on SMART goals technique) and analyze the skill sets and manpower necessary to make those goals come to life. It's an opportunity to set realistic milestones for your team's growth while ensuring that you're investing in the right positions and knowledge base.
What are the steps in workforce planning?
The following steps will help you and your team begin workforce planning.
First, you'll want to closely analyze where you are today.
Then, you'll want to review your future demands and decide whether your current team can handle the workload or whether you'll need to strategically hire new roles.
Identifying these gaps between where you are today and where you want to be is essential for reaching your goals. Once you understand what positions you need to hire for, you'll want to begin implementing a solution. Then, closely monitor your results and continue making adjustments.
Let's look closer at each of these steps in workforce planning to better understand how your organization can begin executing each one.
Analyze your current plan
The first step in moving forward with workforce management is to look at where you are today. Identify:
What are your team's strengths?
What are their weak points?
How can you play up those existing strengths and how can you strategically hire to minimize those weaknesses?
This analysis is an opportunity to tweak your existing positions, responsibilities, and even department set up. Basically, you want to figure out how to get the most done with your existing workforce while you plan and set the framework for future hires.
This is also a time to analyze which team members are not working out in their current roles. Have a conversation with these employees about your company's overall goals and how they see themselves contributing. If they do not seem enthusiastic about growth or aren't sure that their skills match your future needs, it may be time to part ways.
However, if you can work together to identify a new role or opportunity, you could both benefit from a strategic shift.
Review future demands
One of the most important parts of workforce planning is reviewing your organization's future demands. This is the step where it is absolutely essential to have a detailed plan in place for your company's short and long term goals.
GanttPRO is online Gantt chart software that helps get a detailed plan of short and long-term campaigns. Great for team collaboration and resource management.
For example, if you want to move into a new service type, you'll most likely need to hire a few employees who specialize in this.
You should also consider management needs and who will be responsible for overseeing the success of new endeavors. We recommend first looking at what skills you will need, and then creating specific roles or job titles based on these needs.
Identify gaps
Now, you've looked at where you are and where you want to be.
The next crucial step is to identify the gaps. This is the point to be really critical of your workplace planning. You want to identify where your organization is truly lacking so you can identify what new roles to bring on.
Of course, you want to make sure these roles are strategic. This means you want the individual to have the skills you need, while also aligning with the company's vision for growth.
Ideally, each new hire you bring on will be with you for several years. So, you'll want to ensure they are a good fit for your immediate needs, while also possessing the capacity to grow in the role and even be promoted into leadership.
It's also a good idea to find candidates who are skilled in multiple areas.
That way, if your needs shift as you move forward, the same employee can execute in another area. This will also help promote fantastic teamwork and team management across departments if employees can understand and appreciate their co-workers' roles and responsibilities.
Implement a solution
Once you understand the gaps that exist in your organization, you can begin working on a solution. This is the time to prioritize which roles are most crucial to your overall success and how to budget time and money for these new roles accordingly.
For example, if your company's biggest gap is in potential managers, you should start identifying employees who have strong potential and training them in management skills.
One of the hardest parts of implementing a workforce solution is balancing short-term issues with long-term growth. This is why it is super important to share your company's vision for the future with every single employee. When your team understands where they are headed, they are more invested in completing the day-to-day tasks to get there.
Monitor
As you move forward with your new plan, you will want to actively monitor its success and opportunities. It is more than okay to pivot your plan, move team members into different roles or scrap the concept altogether. Workforce planning is a fluid business growth strategy that should be constantly evolving as your company grows and works to achieve new goals.
Involve your management team in these discussions. They can often offer insight into which employees are thriving, which ones are looking for new challenges, and which ones are ready for a dramatic change.
Conclusion
Hopefully, now you better understand what workforce planning is and why it is essential to your business growth. We hope that these steps help you analyze your current organization, review where you want to be in the future, identify what gaps exist, and create your solution for success.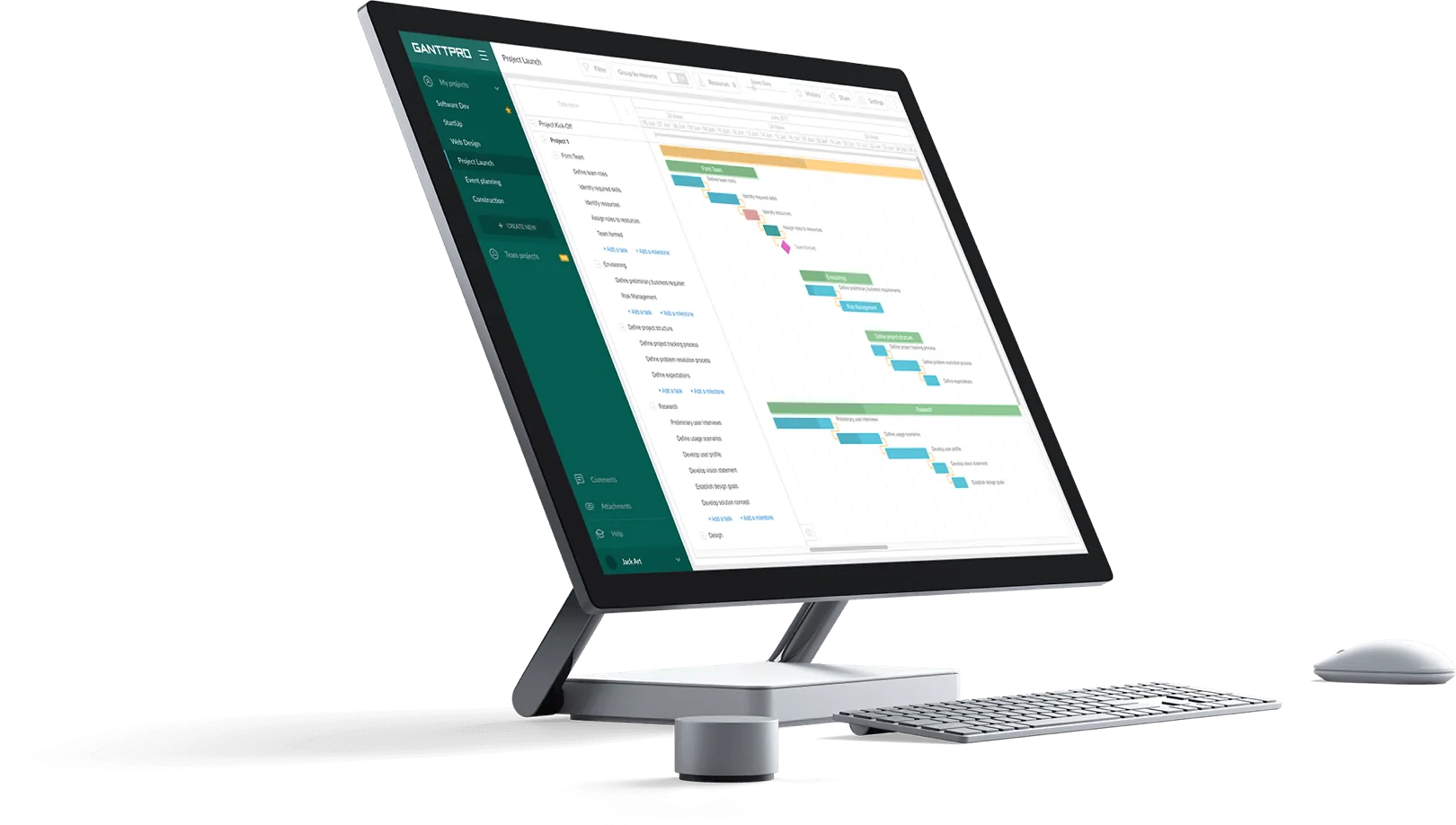 Join 800,000+ project managers!
Create Gantt charts in minutes with GanttPRO and reduce time spent on managing tasks by 40%
Try for free
No credit cards required. No obligation.