Project Portfolio Management: an Efficient Way to Reach Your Company's Strategic Objectives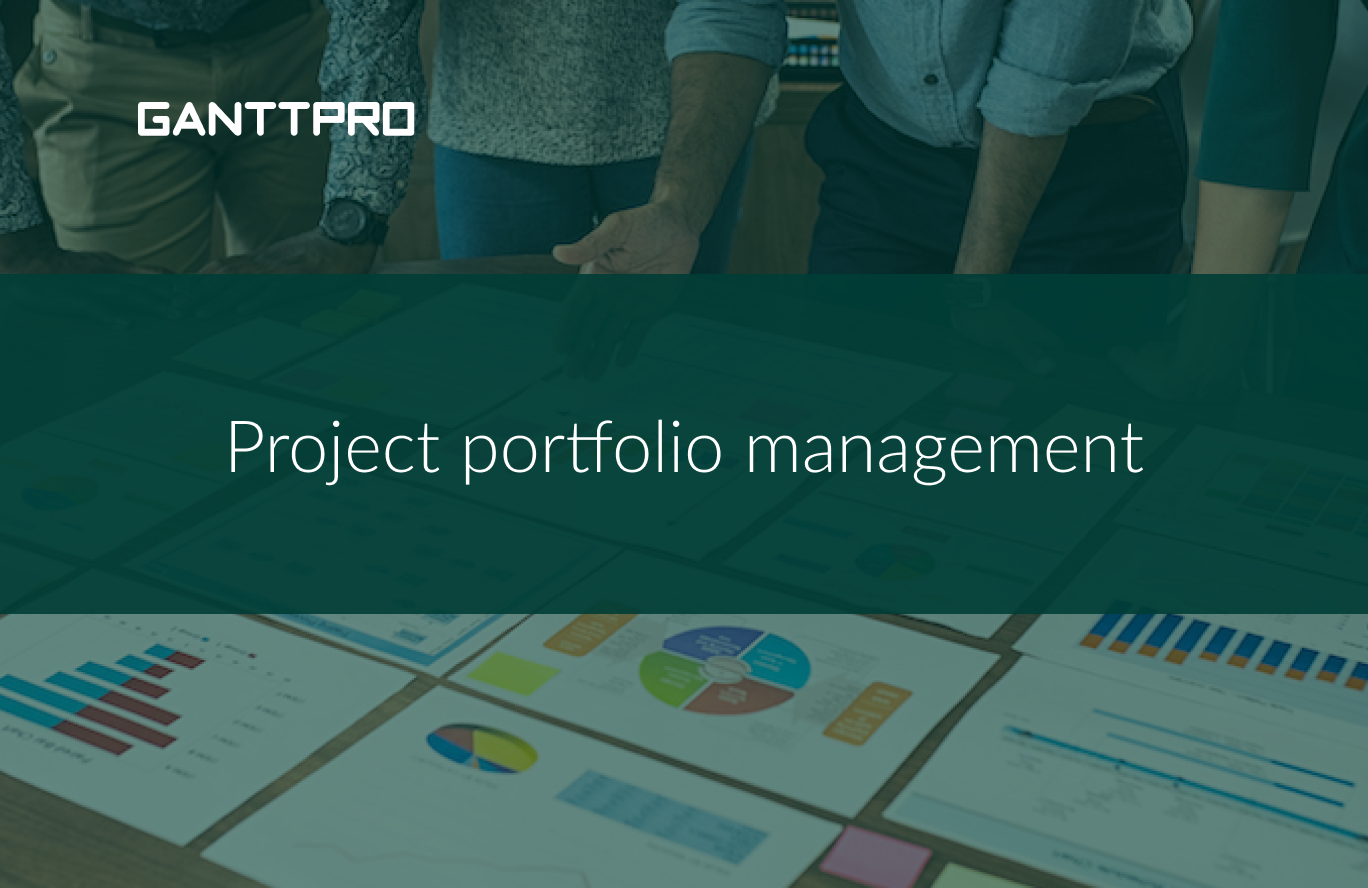 Do you know that 80% of project management executives don't know how their projects align with their company's business strategy?
Sometimes companies lose focus on their long-term plans, objectives, and roadmaps. It happens in the clutter of fixing small issues and performing short-term projects. The main issue of the organizational problems is a lack of clear goals with distinct milestones to reach them. 37% of senior management reports it according to PMI researches. It affects progress measuring and can cause time and resource wasting.
The 2020 Pulse of the Profession claims that 11.4% of investment is wasted because of poor project execution. Also, the same survey shows that almost 70% of all projects don't bring expected results if an organization underestimates strategic project management.
How to prioritize work? How to run multiple projects? How to avoid unnecessary expenses, be consistent in decisions, and always keep everything under the radar? So many questions and one answer — project portfolio management.
What is project portfolio management?
Project portfolio management (PPM) is a process of managing several projects united by the common strategic goal. PPM provides the opportunity to see the overall picture of the whole business. It helps not to get lost in a large number of projects, tasks, and incoming suggestions.
The main function of PPM is to align the projects with the strategic objectives of the organization. Managers need to constantly control this process from a high-level perspective.
Why project portfolio management is important?
According to the data published in the 2017 Pulse of the Profession, companies save 28 times more money when using proven project management methods. This result demonstrates that strategic project portfolio management is one of the most reliable ways to stay profitable.
Benefits of project portfolio management
Here are some of the most important benefits:
Aligning between business goals and projects.
A better view of the big picture.
Maximum concentration on business goals.
There is no competition, only collaboration among all proposed projects.
More effective resource management.
Risk forecasting and assessment.
Robust timing control.
Real-time workflow monitoring.
Better return on investment (ROI) on project team efforts.
According to PM Solutions' researches, the number of firms using PPM processes increased from 64% in 2003 to 71% in 2013.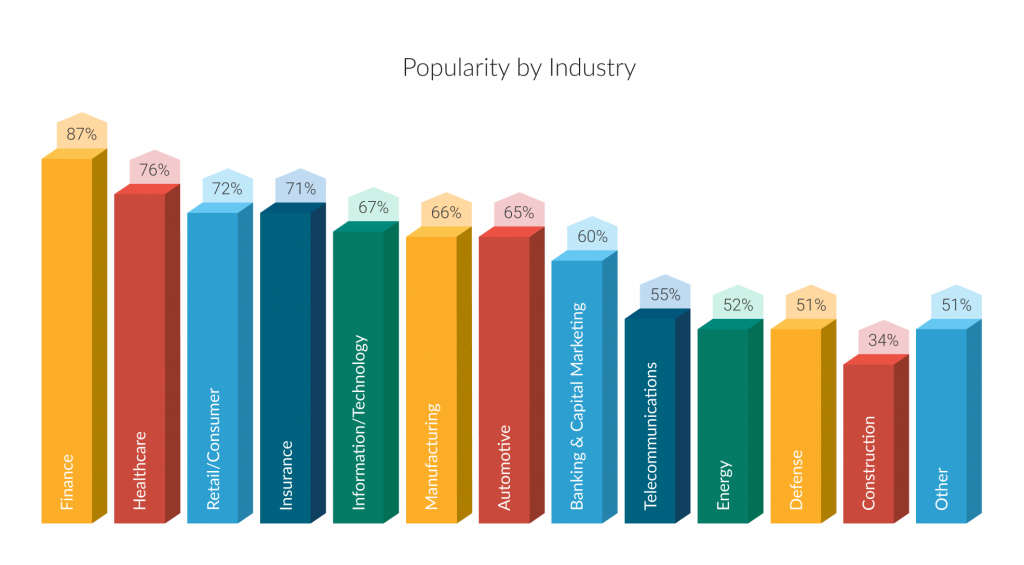 To get all these (and many more) benefits, centralized management seeks to gather a good team and choose the right project portfolio management software.
What is the difference between project management and portfolio management: PM vs PPM
In both PM and PPM, managers determine deadlines, control budgets, assess risks, and monitor team members' workload.
However, despite having pretty similar names, project and portfolio management are quite different.
So which goal distinguishes project management and portfolio management?
The difference between portfolio and project management is that the main goal of the project portfolio manager is to lead all the company's projects from a bird's-eye view, to select and launch the most profitable ones. Meanwhile, the project manager looks at every project individually and focuses on the most effective performance of each of them.
In other words, PPM is overall control of projects united with the main goal of the organization, and PM is successful completion of one or more projects in time.
Summing up, we can recall the words of a project management authority Robert Buttrick. In the book «The project workout» he provides a simple and brief description of the difference between PPM and PM:
Directing the individual project correctly will ensure it is done right. Directing 'all the projects successfully will ensure we are doing the right projects.

.
What is the role of a project portfolio manager?
Often, it happens that senior management wants to implement all projects at once, or the amount of proposed projects is extremely high. But resources, both people and money, are always limited.
That's why the company needs a specialist who will be able to oversee the big picture and control all business aspects.
Let's take a closer look at the key elements of project portfolio management.
Project portfolio management processes
1. Identifying the main business goals of the organization
It's the most important thing in PPM. Be sure that you completely understand what the company you work in wants to achieve.
For example, you work in a restaurant. The administration decided that the main objective would be not low prices or a wide assortment of dishes. It would be fresh farm products. So from now on, projects to promote natural food will be in the first place.
2. Collecting ideas and requests
Store all potential and current projects in one place.
GanttPRO project portfolio management will help you not to lose a thing and always have access to all the information you need.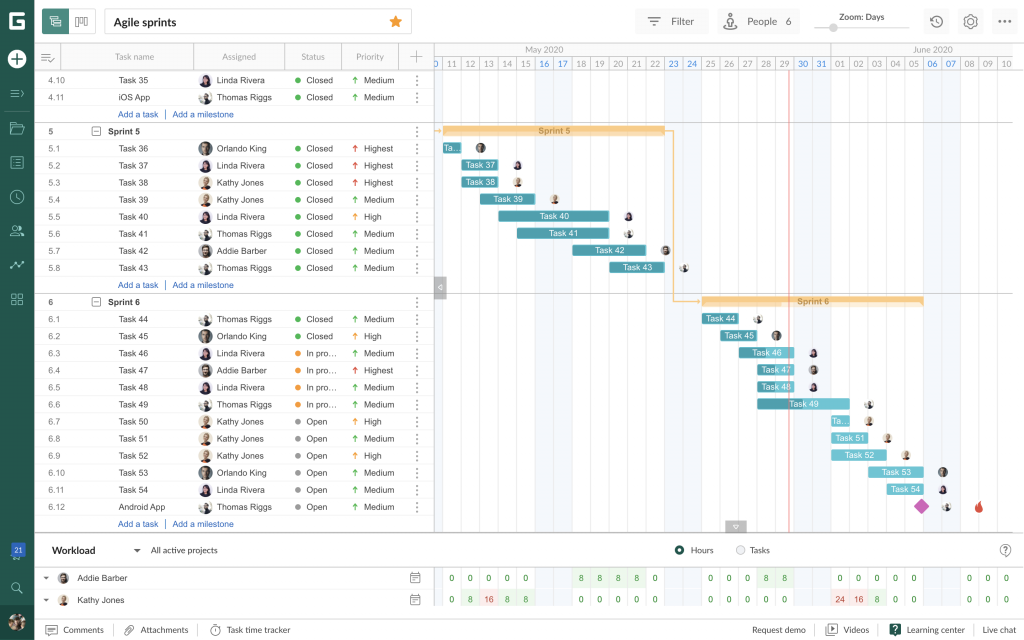 3. Selection of the best projects
Create a list of criteria that will help you to pick up the right project or projects. It'll be easier not to get confused with plenty of ideas, requests, and applications. Among all proposed ideas and projects, choose those that match with organization objectives.
4. Risk assessment and projects launch
Analyze all possible risks to prevent projects from competing for resources and budget. Only when you're sure in every detail you can start the work process.
5. Always get feedback
During the whole working lifecycle take care of project portfolio health. Be certain it meets the client's expectations in all aspects: money, deadlines, and execution.
Wrapping it up
The main idea and function of the PPM is to constantly develop, manage, and track the portfolio's structure. Watching the workflow and controlling resources will make current projects well performed.
All these practices will improve results. Thereby, stakeholders will be more confident in the proper prioritization during both project and portfolio management lifecycles.