11 Project Management Conferences to Attend in 2018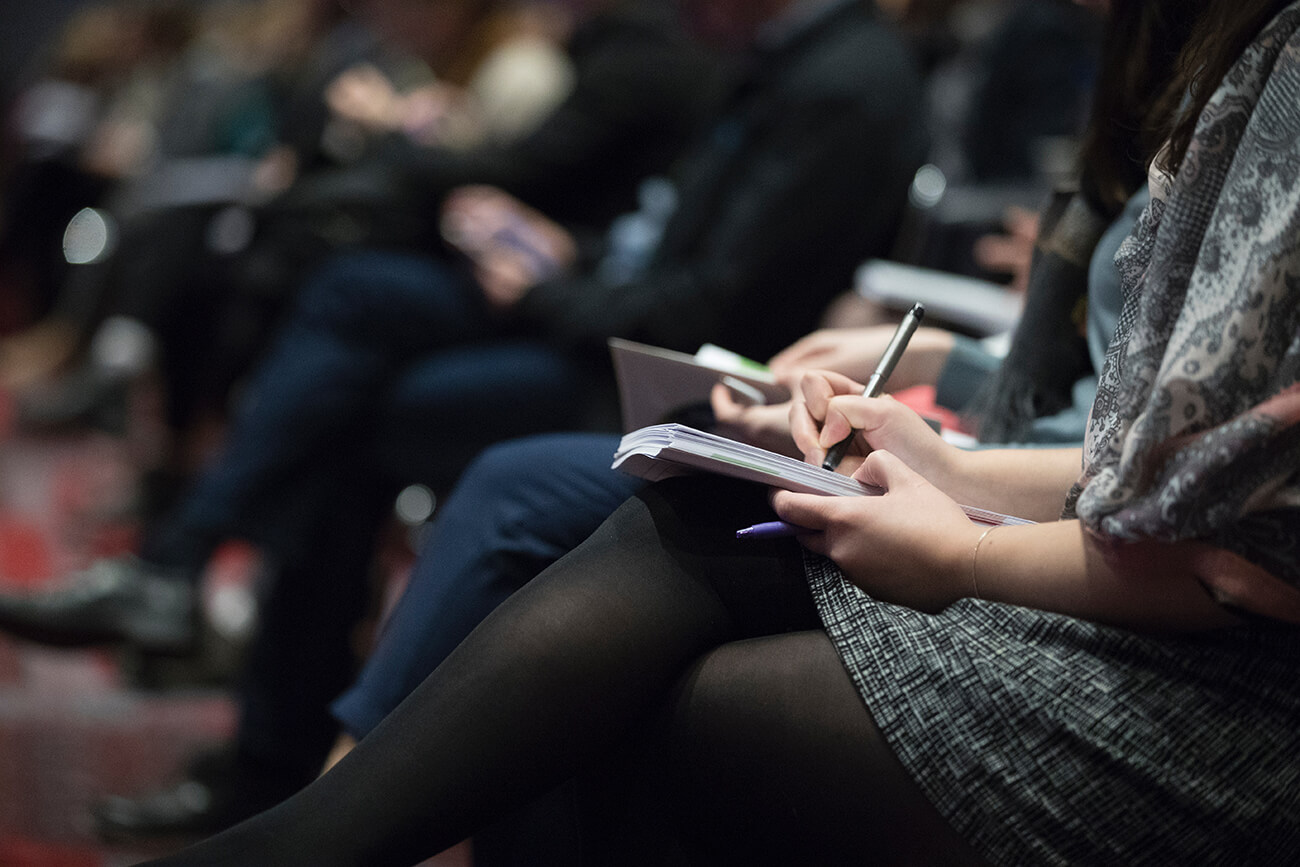 Professional spheres never stand on the same place. There are always new trends, development paths, and improvements. In some fields, changes take years while in others – quarters or even months. To stay on professional track, people have to be aware of latest trends as well as be prepared for new challenges.
Project management is no exception here. Moreover, this sphere has a rapid pace. The best way to keep this rapid pace is to be in constant self-development. One of the best ways to get new knowledge is to attend project management conferences. They give a lot of great opportunities to learn through listening to professionals, experts in the field, and expert speakers in general.
Every year project management gives new ideas and opens something new in the field. Project management conferences 2017 already offered plenty of trends, fresh ideas as well as revealed success and failure stories.
Here comes the turn of the year 2018. In this article, you will find information about project management conferences to attend in 2018. This is not the ultimate list. Nevertheless, they will provide everyone with plenty of new ideas.
1. Change Management
Date: March 25 – 28.
Location: Las Vegas, NV, USA.
The Association of Change Management Professionals holds Change Management annual conference. More than 1000 participants from all over the world, regardless of their experience in the field, will attend it.
You, as an attendee, will have a chance to choose what session to attend. Also, participants will feel free to connect with experts to build experience. Best practices, the latest methodologies, and trends will be discussed during this conference. And of course, there will be reviews of new and efficient project planning tools.
2. Global Scrum Gathering
Date: April 16-18.
Location: Minneapolis, MN, USA.
This conference will gather managers, product owners, and others who want to give much more attention to learning Scrum. Anyone can attend Global Scrum Gathering in casual clothes like a favorite T-shirt and jeans.
There will be 9 themes on Agile in project management and Scrum. They all will cover current hot trends and topics. In general, the conference will be useful for everyone from beginners in projects to experts.
3. International Scientific Conference on Project Management in the Baltic States
Date: April 19-20.
Location: Riga, Latvia.
The conference focuses mainly on scientific research in project management. Attendees will have lots of chances to meet with peers from the profession, enlarge their circle of contacts, and widen knowledge base.
The event will include plenary session as well as parallel sessions. There will be two reviewers who will work with all the abstracts.
4. APM Project Management Conference 2018
Date: April 25.
Location: London, UK.
Entitled Future Proof, APM Project Management Conference 2018 will focus on lots of aspects and cover key areas. The aim of it is to inspire managers for future challenges. Some influential experts will share their thoughts and views what will help to stay up-to-date with the latest techniques and methodologies.
5. PMI EMEA Congress
Date: May 7-9.
Location: Berlin, Germany.
This conference gives a great opportunity to spend three days in an amazing city of Berlin getting and sharing knowledge. PMI EMEA Congress will gather program and portfolio managers to discuss new trends in project management.
If you are serious about new challenges in the profession, it is a must for you to attend this conference. Firstly, one of the most recognized and respectful project management community – PMI – organizes it. Secondly, it hosts some keynote speakers like Rowan Gibson, the management educator and author of three bestselling books.
6. Agile & Beyond
Date: May 16-18.
Location: Ypsilanti, Mi, USA.
Run by volunteers, Agile & Beyond will be a starting point for Agile newcomers. Everything you want to know about Agile you can find on the conference. It includes almost 100 sessions with a plethora of various topics.
Whether you are new to Agile or want to go deeper into it, Agile & Beyond is a must for you to attend it.
7. PMO Conference
Date: June 13.
Location: London, UK.
As some other described conferences, this one will also focus on the latest trends in the profession. One of the main advantages of it is that it will cover project management services as well as exhibit products. A lot of keynote speakers already confirmed their participation.
If you are up to attend it, be aware that it will take only one day.
This is how it was in 2017.
8. Running Remote Conference 2018
Date: June 23-24.
Location: Bali, Indonesia.
The Running Remote Conference 2018 is all about remote work: how to build and manage a distributed team, be a part of it and grow with it. Attendees will get a lot of practical tips, new approaches, and strategies.
A variety of speakers from well-known companies are coming to the conference: Gitlab, Atlassian, Doist, Flexjobs & Remote.Co, Buffer, and Empire Flippers.

9. The Digital PM Summit
Date: September 4-6.
Location: Memphis, TN, USA.
It doesn't matter what approach in project management you prefer. Whether you compare Agile methodology vs. Waterfall model, or you stick to some other project approaches, never mind as The Digital PM Summit welcomes all of them. At the same time, it offers new perspectives in project management. More than 300 digital project managers will attend the venue.
10. The Future PMO
Date: October 4.
Location: London, UK.
This conference will gather practitioners and bring together experts from different industries. Though it is a one-day meeting, it will be quite informative and inspiring for all PMOs.
The Future PMO is also a great fun. In 2017, it had the Back to the Future theme. This year, all who will attend will be looking for a galaxy far far away. You know where it is from, don't you?
This is how it was in 2017.
11. PMO Symposium
Date: November 11-14.
Location: Washington, D.C., USA.
This is a great opportunity for everyone to listen to and have a conversation with world's leading organizational leaders and PMO executives. Do you want to have greater agility and get better results? Then you should attend PMO Symposium.
Look what companies participated in 2017: Caterpillar, NASA, Texas Department of Public Safety, and many more.
Summing it up
This is not the ultimate list of all the project management conferences to attend in 2018. There are many more, local and international. There are also project management seminars for smaller groups. They are all great places to get new knowledge, share ideas, and face new trends. But remember that it is also important to have a good command of project management tools.
You can organize all your work in a project and significantly ease project processes with GanttPRO Gantt chart software. Not sure about the tool? Get a free 14-day trial with all the functionality opened.
What conferences are you planning to attend in 2018? Are there any not included in the list? Please, share them with us in comments!