GanttPRO Guest Post Guidelines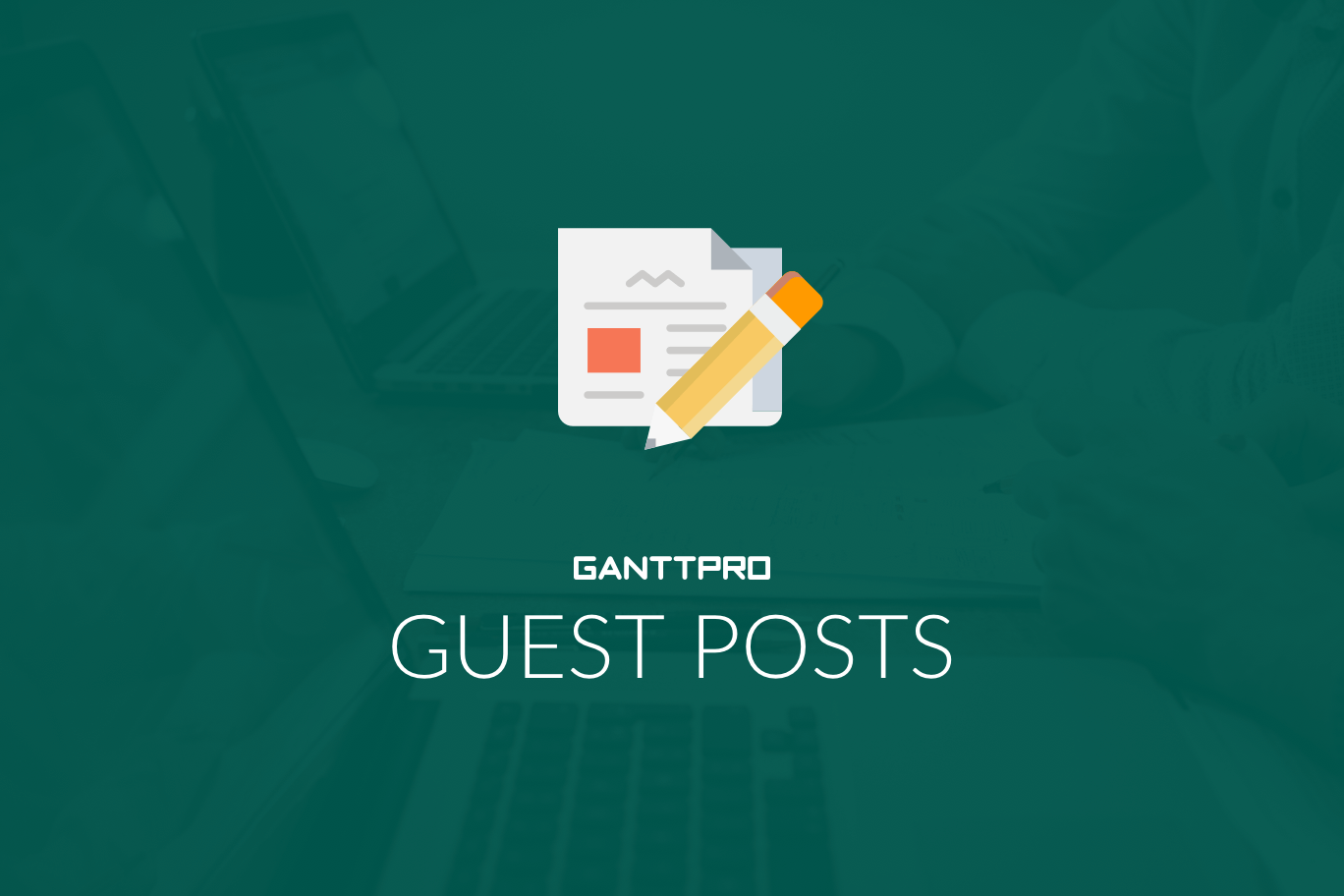 Thank you for your interest in contributing quality content to GanttPRO blog!
GanttPRO blog was created to inform and inspire project managers from different spheres: IT, design, construction, event, web and software development, etc. We have written dozens of articles, covered basic and up-to-date topics. We still with pleasure continue to produce quality project management and related content.
We would like to add more value to our blog through knowledge, experience, and cases that you can share with us. If you have robust desire to express your ideas and you know how to put them in words, you are in the right place for cooperation. Just write a guest post and contribute.
We create no borders to contributors. Whether you are a project manager or a stakeholder, a team member or a specialist in project management, a practitioner or just someone with a great case – we welcome everyone.
A word about GanttPRO Blog audience:
Our audience consists of readers who work in SaaS and web development, event, marketing, design, construction and other spheres. Be sure, by submitting a guest post you address exactly your audience.
What are the advantages for you to write for our blog?
You grow your online audience and increase subscribers

. Publication works well for it.

You promote yourself

. You spread your own content with your name.

You build connections with relevant influencers

. Awareness of you and your company grow.
In return, we expect from you rather simple actions. Here they are.
How to submit a guest post
To submit your guest post, please, follow the rules described below. In case you do that, you raise your chances to be published in the blog.
Relevancy
Make sure you are submitting articles that are relevant to themes covered in the blog. Here we cover topics that fall under the following categories:
Project management

Productivity

Marketing

Tutorial

Tips
It can be anything related to project management that, at the same time, sparks interest in readers: news, interviews, methodologies, trends, experts' opinions, cases, etc. If your theme is close to it – you made your first step.
Write to the point
Be concise and do not bloat your article. We appreciate when it is written to the point and in a good language without water.
Length
Produce articles about or more than 1000 words, unique and original. Please, do not only mention your topic but go deeper. Readers should take something useful from your work.
Structure
Logically structure your article. Divide it into paragraphs with 3-4 sentences. Catch reader's attention with pictures, tables, infographics, video, etc. We recommend doing that every 200 words.
Do not forget to make introduction and conclusion. Between them elaborate upon a theme.
Bio/signature section
Please, submitting a guest post, also provide us with your photo and a short bio. Tell us about your experience in project management or how you are connected with it, where you work, etc.
It is you who builds your own audience. This is the way you form your content and communicate with readers who should know about you.
Note: we reserve the right to edit and change your articles according to our guidelines and principles we follow in our work. Nevertheless, you will be aware of any changes.
Other details will be discussed after you submit your idea.
Any questions or suggestions?
Please, contact us. Just fill in a few fields.
Content Quality Requirements
We do not accept any direct advertisement that leads to your product, business or service. Please, do not mention them as well as insert links to them. Through guest posting we expect that you show your idea, share experience or educate readers on a certain subject. Please, be serious about this point.

The only possible backlink can be placed in your bio section.

We do not also accept any other form of promotion such as screenshots of your product, business, etc. Remember, in our blog we do not promote, but educate people who come to get new knowledge about the subject.