GanttPRO Free Webinars: All You Need to Know about the Tool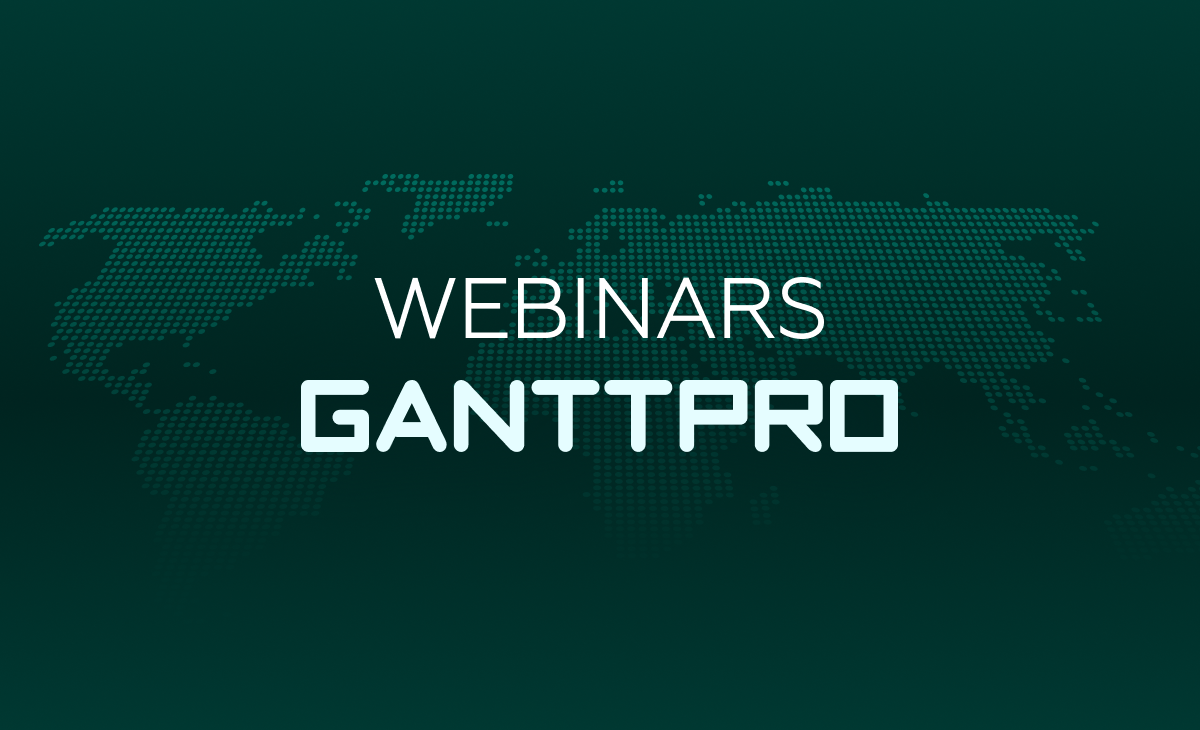 We care about everyone who is interested in making project management more efficient with GanttPRO Gantt chart software. That's why we announce that from March 19, 2018, we launch Webinars that are FREE for everyone. Whether you are still researching the market to find the proper project planning tool or would like to get answers to your questions about GanttPRO, you are in the right place as we are open to everyone.
Depending on the nature of your questions and inquiries, we offer two kinds of Webinars: GanttPRO Overview and GanttPRO + JIRA that are held on different dates.
On GanttPRO Overview Webinar we will tell you about GanttPRO features and benefits our Gantt chart tool will bring to your personal as well as team projects. Don't be afraid to ask – we will cover all your questions!
On GanttPRO + JIRA Webinar you are welcome to ask any questions about the integration of the cloud version of JIRA Software and our project planning tool. You will discover that projects are easier to manage with the help of Gantt charts without any complicated issues typical of JIRA.
In case the proposed time slots do not fit you, please, book a personal free demo at a time convenient to you to discover how GanttPRO can skyrocket project management efficiency.

Make your project management far more efficient with GanttPRO online Gantt chart software!