GanttPRO is Recognized as a Project Management Leader in Winter 2023 Awards by G2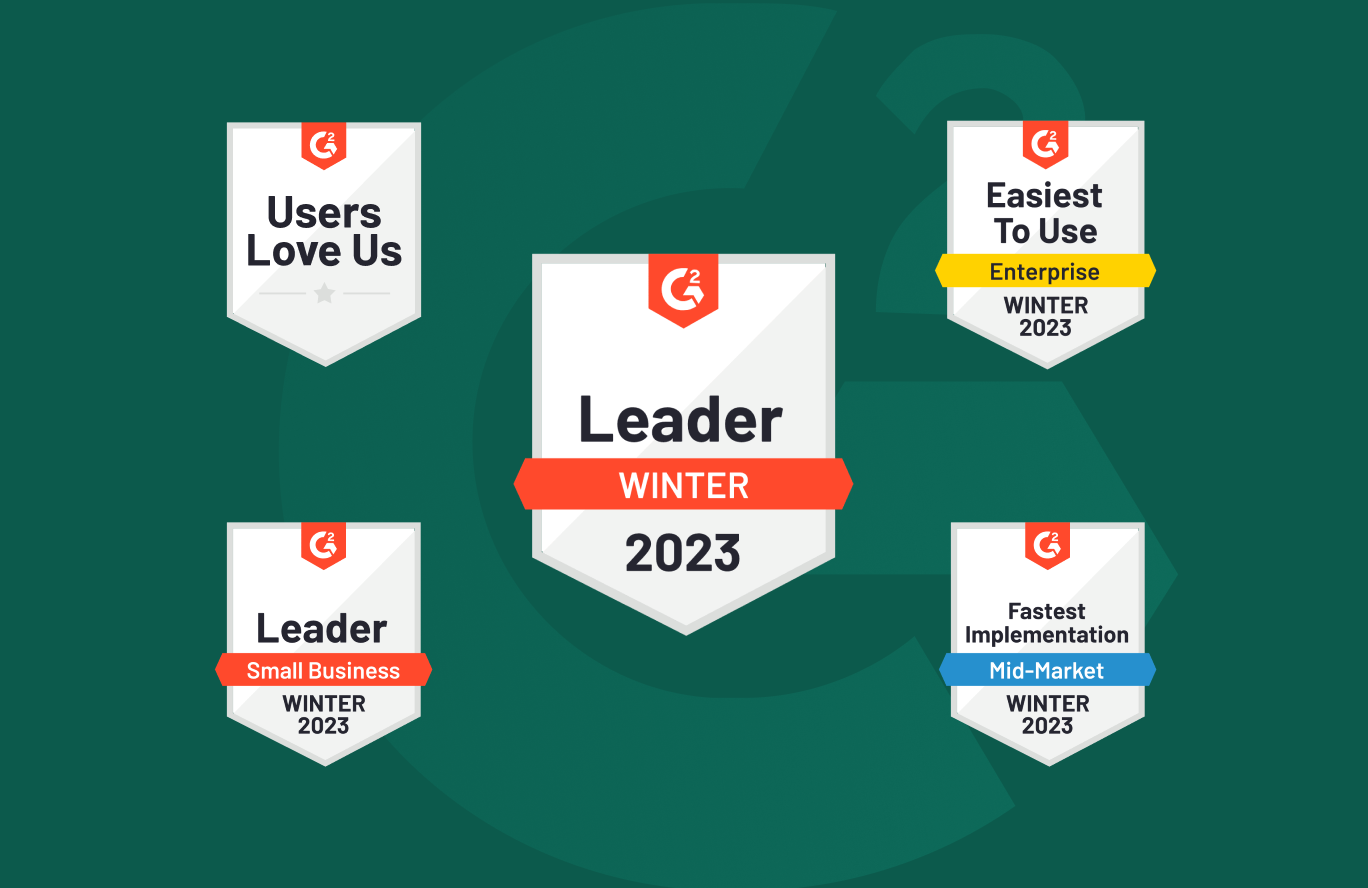 Audio version:
G2 has recently shared their Winter 2023 Reports. As usual, GanttPRO is presented in a set of prestigious categories.
G2 Grid Reports divide the tools into Leaders, High Performers, Contenders, and Niche products. Our Gantt chart generator traditionally receives the Leader and High Performer positions in several prestigious grids related to project management, task management, and other fields.
Getting the Leader award that includes substantial "Satisfaction" and "Market Presence" scores means getting the highest recognition from users all over the world.
All in all, GanttPRO is presented in 31 G2 Winter 2023 Reports.
Let's explore the most impressive G2 GanttPRO awards received in Winter 2023.
Leader in the project management segment
First of all, G2 named GanttPRO as a Leader in the project management segment. The review platform ranked our project management solution #18/191.
This Winter, the rate is one point higher than in the Fall period. It means that our Gantt chart maker is approaching the brightest stars!
Leader in small business
Stable recognition as a Leader in the small business segment is what also makes us happy. This is what we've been striving for.
Enterprise Grid Report: #20/59.
Mid-market Grid Report: #30/83.
Regional Grid Reports for project management
G2 shares this index to demonstrate the satisfaction score based on the reviews sourced from the different regions.
Current position in Africa: # 12/17.
Current position in Asia Pacific: # 20/51.
Current position in Asia: # 22/46.
Current position in Europe: #17/64.
Current position in Latin America: #14/33.
Current position in the Middle East and Africa: #13/24.
Current position in the United Kingdom: #13/31.
The most significant increase in the ranking compared to the last G2 Reports are marked in the United Kingdom (+2 points), Asia Pacific (+3 points), and Middle East & Africa region (+1 point).
Relationship Index for project management
According to the G2 scoring system, the Relationship Index demonstrates the actual relationship scores. It includes ease of business, likely to recommend, quality of support, and other factors.
Enterprise Implementation Index for Project Management: #15 /36.
Mid-Market Implementation Index for Project Management: #22 /61.
Enterprise Usability Index for Project Management: #8 /37.
Traditionally, our online Gantt chart generator receives the most informal, yet very important award – Users Love Us.
About G2
G2 is a platform for sharing business software reviews in real-time. It aims to leverage user reviews to drive smarter purchasing decisions. More than one million people who strive to gain unique insights visit the G2 site every month.

This content is licensed by
Join 800,000+ project managers!
Create Gantt charts in minutes with GanttPRO and reduce time spent on managing tasks by 40%
Try for free
No credit cards required. No obligation.