GanttPRO Takes Home 23 G2 Winter Awards For 2022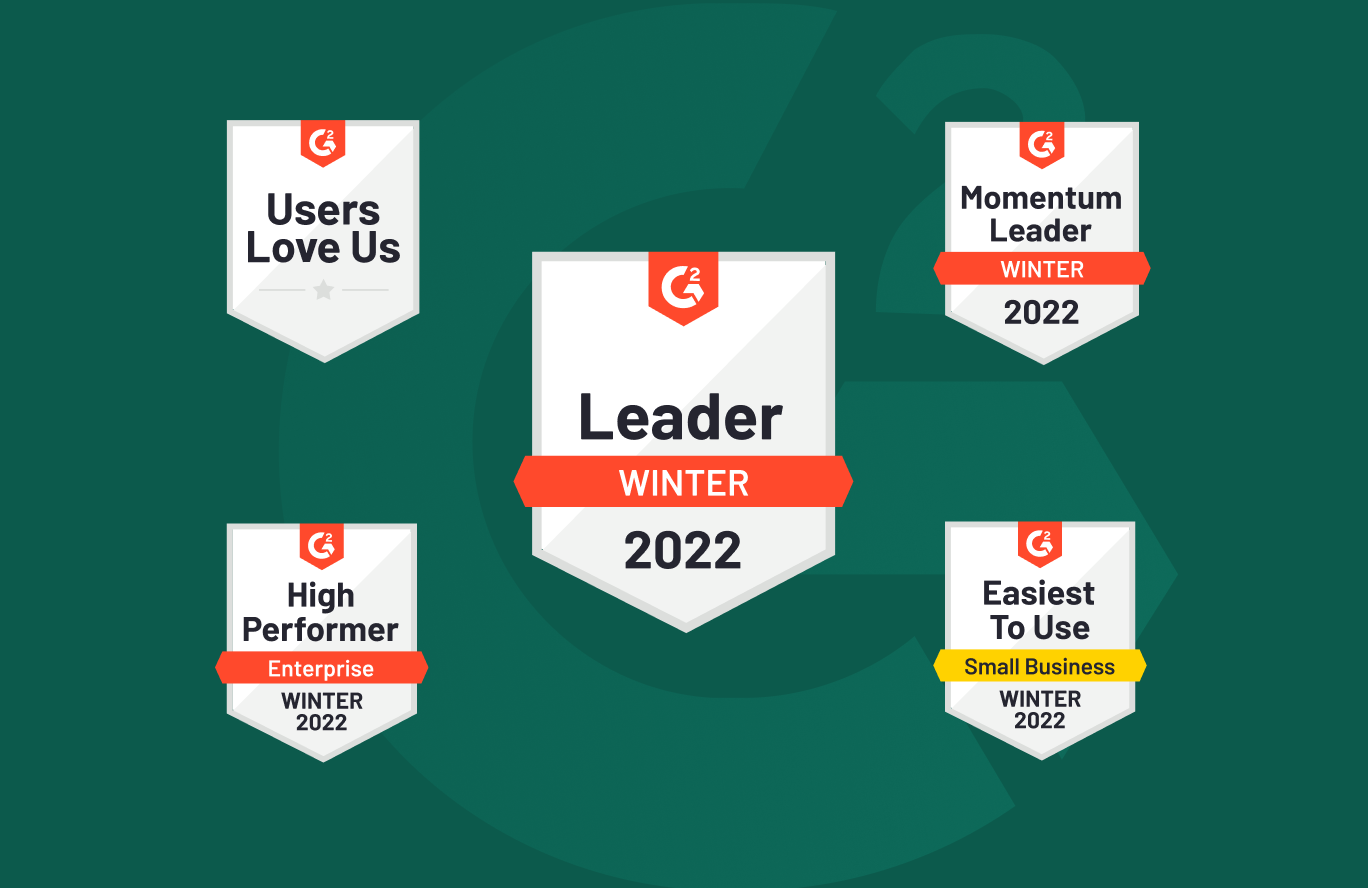 Audio version:
The G2 Winter 2022 Report is live, and GanttPRO has been awarded again.
It is becoming a good tradition: G2 recognizes the success of GanttPRO, giving our online Gantt chart maker the high places in its ratings.
We have been delighted to receive awards from G2 in previous seasonal reports. This time GanttPRO has earned a stunning haul of trophies to the round of 2022.
Our team has celebrated this announcement, building on the momentum from the previous G2 awards.
So, let's share these honorable reports with their attractive badges.
G2 Winter 2022 awards
The leading software review platform has named GanttPRO a "Leader" and a "High Performer" in several prestigious grids related to the project management category.
It means that G2 users gave us substantial "Satisfaction" and "Market Presence" scores. The tool was also recognized as a "High Performer" in "Enterprise" and "Mid-market" categories.
Overall, GanttPRO is presented in 23 reports.
Below are some details about the most valuable GanttPRO awards.
GanttPRO is a Leader in the project management category
Current position: #21 /171
The products in the "Leader" quadrant in the G2 Crowd Grid® Report are rated highly by users and have substantial "Satisfaction" and "Market Presence" scores – just like GanttPRO.
GanttPRO is at the top of the Small-Business Grid® for Project Mangement Software
Current position: #16 /88
The "Leader" for small business is what we have been striving for and will certainly work in this direction to further improve our positions.
Products in the "Leader" quadrant in the "Small Business" category are also highly rated by users, so it's a real pleasure to be ranked there.
Outstanding results in the "Enterprise" segment
Current position: #18 /51
Getting high satisfaction scores from enterprise customers is a real win for GanttPRO, especially in comparison with the other products with a higher market presence.
Recognition as a High Performer in the
"

Mid-Market

"

category

Current position: #34 /75
The honorary title "High Performer" in the Mid-Market Grid® for Project Management Software suggests that customers recognize and appreciate all the efforts made by the GanttPRO team.
GanttPRO has been acknowledged as the
"

Easiest to Use Product

"

in the usability index for small business

Current position: #10 /68
It's a pleasure to announce that a tool based on Gantt charts has earned the highest "Ease of Use" rating in its category.
It means GanttPRO is in demand in the market and offers unique opportunities for business development. Significant recognition, isn't it?
GanttPRO is among the best in the Momentum Grid
®

Report for Project Management

Current position: #16 /150
It means that GanttPRO, as the product in the "Leader" tier in the Momentum Grid® is in the top 25% of their category's products by G2 users.
It's great to be recognized in even more categories and also for even more features this time. Let's share some regional reports.
High Performer in Latin America and Asia
This index shows the satisfaction scores based on reviews sourced from these regions.
Current position in Asia: #11 /22
Current position in Latin America: #13 /29
Concerning other regions:
Europe regional index: #14 /56
United Kingdom regional index: #15 /31
Middle East and Africa regional index: #17 /21
Asia Pacific regional index: #18 /41
Asia regional index: #17 /35
And it's love actually
Users love GanttPRO, and these are not just words that mean nothing.
G2 has made us happy with another important award – "Users Love Us".
We are pleased to realize that users have rated GanttPRO with an average 4.0 stars or above rating.
And we are also full of love. That is what we do for happy customers.
About G2
G2 is the world's leading business solution review platform that relies on thousands of user reviews to drive better purchasing decisions.
Business professionals, analytics, investors, and buyers use G2 to compare and choose the best software solution based on reviews and social data.
More than one million people visit G2's site to gain unique insights every month.
Summary of G2 Winter Report 2022
GanttPRO is staying close to the top in all categories compared to other platforms within the project management software and we are continuously working to improve.
We aim at keeping you, our customers, happy and earning more awards for Spring 2022.
Thanks, G2, for the recognition and awards. Much more to come, we promise.

This content is licensed by
Join 800,000+ project managers!
Create Gantt charts in minutes with GanttPRO and reduce time spent on managing tasks by 40%
Try for free
No credit cards required. No obligation.