GanttPRO Achieves High Performer Award in G2's Spring 2020 Report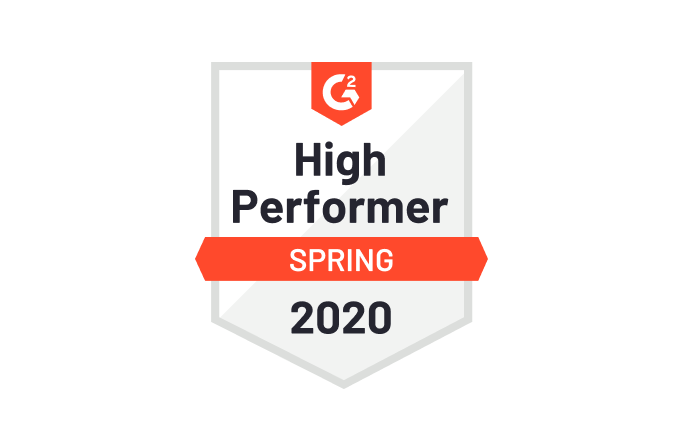 Audio version:
GanttPRO online Gantt chart creator again has been recognized by G2 as a top-rated solution in the project management software category.
Our tool has been named a High Performer in the Spring 2020 report. According to G2, users are highly satisfied with such tools. However, they are present in the market in the lower volume in comparison with the leader category.
By and large, GanttPRO has been included in 17 reports. In 14 of them, the tool moved up one or more positions since last season: we work hard on making the Gantt chart maker better with each new release and the scores just prove it!
Meanwhile, the best reports are the following:
Small-Business Grid® Report for Project Management. GanttPRO has been ranked #19/70.
Mid-Market Grid® Report for Project Management, #24/59.
Enterprise Grid® Report for Project Management, #16/47.
GanttPRO has been ranked #30/157.
Momentum Grid® Report shows trending project management software based on the Momentum score and Satisfaction score. GanttPRO has been ranked #13/100 moving up 18 positions since last season.
Project Management Implementation Index is based on the factors that contribute to a product's overall Implementation score including Ease of setup, Implementation time, User adoption, and some other factors. GanttPRO has been ranked #8/86.
Europe Regional Satisfaction Index for Project Management is based on reviews sourced from the European region. GanttPRO has been ranked #5/39.
GanttPRO is a robust online Gantt chart tool that helps individuals and teams manage projects professionally.
GanttPRO global awards
GanttPRO is a highly recognized tool among customers from all over the world. Just take a look at GanttPRO awards granted by the leading business software review platforms.
About G2
G2 is the world's largest software review platform that helps businesses get authentic insights on products and assess them most comprehensively.
This GanttPRO overview will show you the software insights.
Don't know how to start? We answer all your questions about GanttPRO in the Live chat. Or you can even get a personal demo – just book a date that works best for you.

This content is licensed by
Join 800,000+ project managers!
Create Gantt charts in minutes with GanttPRO and reduce time spent on managing tasks by 40%
Try for free
No credit cards required. No obligation.