GanttPRO Included in the Top 20 Most Affordable Project Management Software 2018 Report by Capttera.com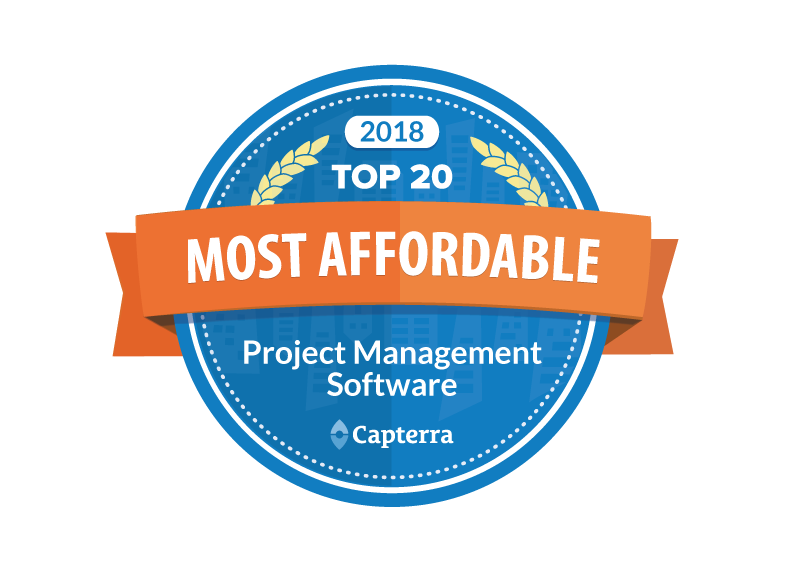 GanttPRO keeps collecting amazing awards from the world's leading online resources for software buyers. Following the Great User Experience Award and Rising Star Award by Financesonline.com and High Performer Award by G2Crowd, here comes another one – in June 2018, GanttPRO was included in the Top 20 Most Affordable Project Management Software report by Capterra.com! It's an honor as our project planning tool was placed #11 out of 700 online Gantt chart products. An unbelievable and impressive result!
The main criteria for being included in the list were affordability and cost-effectiveness. Researchers sorted out hundreds of solutions and made a short list to show that an efficient tool doesn't have to cost a fortune. They took into consideration the following points:
Expected features of project management software.
Average monthly cost.
A total number of features offered for that cost.
Implementation and usage over a two year period.
Customer reviews.
Based on the mentioned criteria, GanttPRO was placed #11 out of 700 project management tools what makes it a perfect choice for personal use, startups, and big teams.
For more details on the Report methodology, please, visit this specific page.
You can discover what users say about GanttPRO on Capterra's GanttPRO page and figure out why our Gantt chart software has 4.5 stars out of 5 stars as of July 2018. You are kindly welcome to share your thoughts on GanttPRO there too!
About Capterra
Founded in 1999, Capterra became one of the leading online resources for business software buyers. It features hundreds of tools for various spheres, independent research and offers validated user reviews. Each month more than three million buyers find solutions for their needs with the help of Capterra.
Do you need an overview of GanttPRO? Here is the video that will give you a complete understanding of how everything works in our Gantt chart software.
Any questions left? Please email us at [email protected] or [email protected] to get quick answers to all your questions about the tool.