Benefits of Gantt Charts: Project Managers Share Their Experience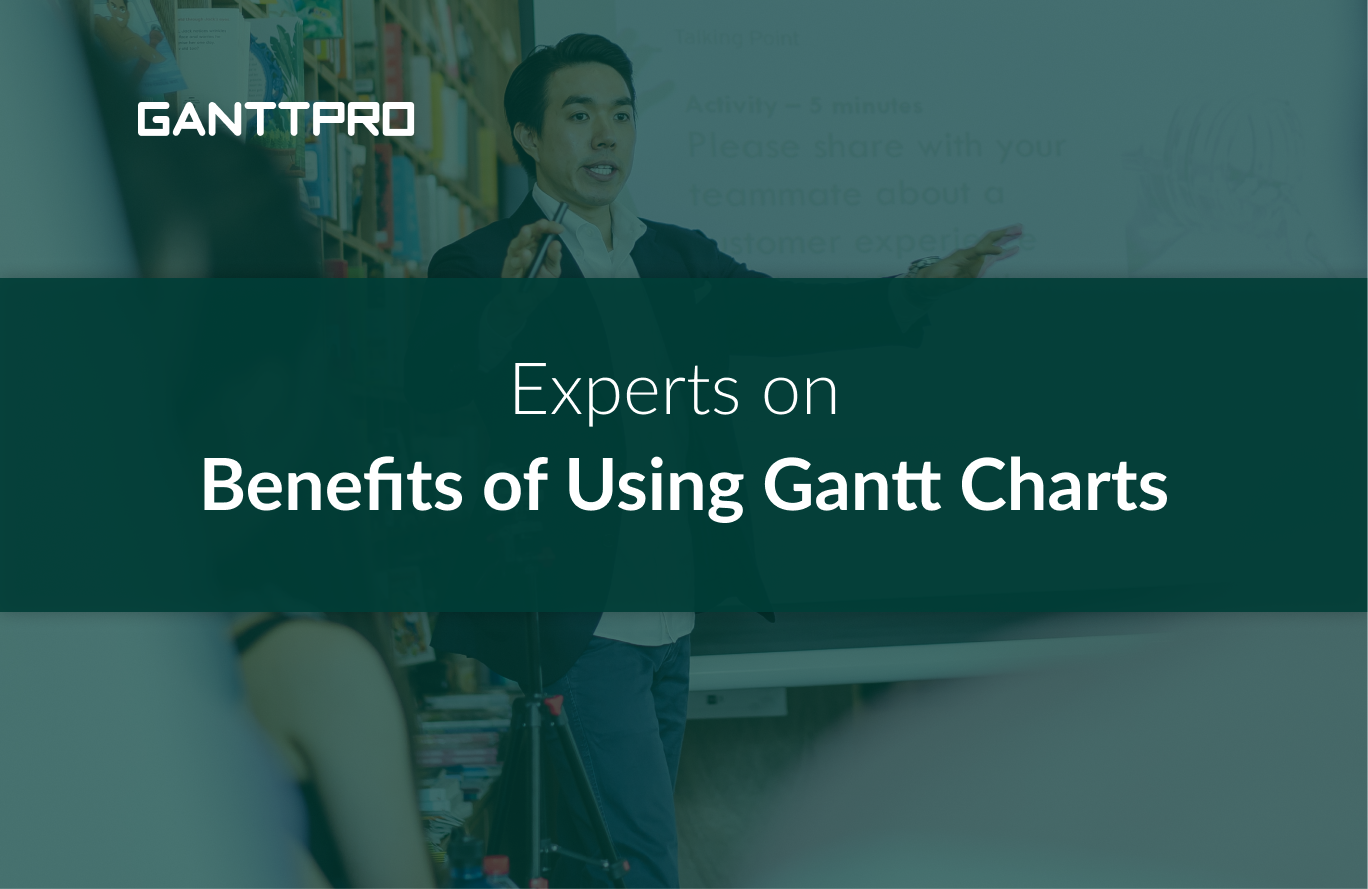 Audio version:
We can't ignore the rapidly increasing role of project planning tools in the project-oriented world we already live in.
The thing is that this world relies on different project management methodologies, Agile and Waterfall are just a few of them. In addition, each methodology relies on a certain tool or a set of tools.
For example, methodologies like Waterfall are perfectly visualized with the help of Gantt charts. You may know what a Gantt chart is. However, let's assume that you are still not sure whether it is a good fit for you. Practical pieces of advice from professionals on the benefits of using this tool will help a lot.
We talked to practitioners and asked them one question: "What are the benefits of a Gantt chart in project management?"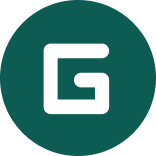 Professional Gantt chart tool
Create an online Gantt chart in minutes.
Sign up for free
A Gantt chart serves great for project planning and management purposes. Some of its universal features work for most of the projects. And of course, there are some ad-hoc settings that a Gantt chart can easily solve.
Let's dive deeper into the most vivid benefits of this tool.
Gantt chart benefits
Big picture visualization.
Manageability.
Progress tracking.
Dates and deadlines visualization.
Capability to create dependencies between tasks.
Team and resource management.
Big picture visualization
One of the core benefits of a Gantt chart is that it includes all project-related information in one easy-to-understand place. If you pay attention to all the details while making a schedule, be sure – you will not miss a thing thanks to a greatly visualized timeline. You get an overview full of critical details like tasks, dates, assignees, etc.
Most of Gantt chart tools are SaaS solutions. It means that you and your team can work from any place in the world. A Gantt chart will keep everyone on the same page at any given moment.
A Gantt chart is definitely very helpful because I manage three projects and clients at the same time. Very overwhelming, a lot of stuff going on, but using Gantt charts, I can always be updated and see where we're at for every project.
It really makes it easier to set up the project on a high logic level. Some clients just have a look at the project plan once and say: "Yeah, ok!" and let us fully take care of it without any coordination from their side.
A Gantt chart tool makes the plan visual, digestible, easier to comprehend and understand. It saves the effort to manage tasks manually. You just fill in your data and it helps you visualize tasks in a timeline view. It helps teams set dependencies between tasks too.
We choose a Gantt chart tool whenever a project's time is predetermined. The tool works best when your project is based on predictability. For instance, we care more about the amount of time that a task can be delayed without causing delay to the subsequent tasks or the project completion date. This means, it works best when you want to focus on maximizing the float time available for all the tasks.
Manageability
One more core benefit of using a Gantt chart is that it allows breaking big projects into smaller tasks that are much easier to manage.
Imagine, you have a huge project. Even if you know what to do, you will be afraid of dealing with long-term tasks. There are reasons for it.
Firstly, each piece of work should achieve certain goals and be somehow estimated. You won't argue that short-term tasks have more vivid goals.
Secondly, psychologically it is easier to work on tasks with shorter time periods.
As a result, you know who works on what assignments, when, and how.
A Gantt chart helps in cases when your scope is very complex and you need to break it down as much as you can to see the whole picture and risks. Probably, it may be slightly complicated to create each sprint of an Agile project. But if you need a full project plan, it works well.
I also find Gantt charts useful for understanding the critical path and seeing dependencies between tasks.
Any company from any industry can benefit from using this tool. They only need to understand how a Gantt chart will fit their projects.
Progress tracking
When a manager tracks progress, there is a full understanding of how a project is developing: whether it falls behind or goes as it has been planned.
In case there are some progress problems, managers or team members can easily dive into the current state and try to solve the issues.
Also, keep in mind that progress tracking can serve as a tool for motivation for team members who will do their best to achieve goals in a timely manner.
As a project manager for companies and agencies, I find Gantt charts particularly useful for showing clients/stakeholders the project progress and expected dates for delivery.
Also, they allow them to plan ahead and allocate needed resources who can see own contributions.
Dates and deadlines visualization
You will hardly find a better way of linking tasks to their dates. A Gantt chart timeline is a perfect tool for visualizing dates and deadlines.
For me, a Gantt chart is useful to see the dates when phases of the project will be complete, and dependencies between tasks.
I don't actively use Gantt charts, but I do use them if a customer requests one, or if I'm delivering a Waterfall project.
Gantt charts are quite important as a project management tool, especially when there is a need to convey plans to stakeholders both internal and external.
They play a key role in communicating deadlines and dependencies to the project team. Yet sometimes they can be finicky.
Capability to create dependencies between tasks
In most cases, tasks are somehow connected. For example, one assignment can't start until the other is not fully completed. If you have three tasks, it is easy to follow them. But what if you have hundreds of them?
This benefit makes a diagram an efficient solution for connecting tasks in projects of any complexity.
By the way, robust Gantt chart solutions offer an Auto scheduling feature. It automatically changes dates in dependent tasks in case any change, even the slightest one, in dates happens.
I think a Gantt chart is a good way of visualizing dependencies and planning for Waterfall projects, not in Scrum.
I usually use a Gantt chart but not the standard one in Jira or MS project. I used to create it in Confluence or Excel to be able to merge it with a velocity report. I found my version of the Gantt chart useful for myself and for reporting purposes. I do not find it useful to work with my team as it is always a challenge to introduce a new tool in the company and get it approved.
Team and resource management
Even if you work alone in a project, it is highly likely that you use virtual resources. However, if you work together with a team, team management becomes a priority in order to track everyone's performance and avoid resource overload.
The benefits of a Gantt chart in project management is that it allows effectively working with everyone and everything engaged in a plan. This advantage clarifies requirements for every task along a timeline and across a calendar.
As all the requirements are structured, it is much easier for teams to work on tasks they are responsible for.
Gantt charts are extremely helpful in organizing a project. Their main benefits are the ability to assign task and managing them by the people that you assign to the project.
For me, a real-time live calendar that can be updated as the project proceeds is one of the most useful features in a Gantt chart.
Final thoughts
The list of benefits above is not a full one. Project managers can name more from their experience or even ruin those advantages that were discussed in the article.
However, let's summarize what experts stated as the core benefits of a Gantt chart in project management.
A Gantt chart serves for:
Visualizing a big picture.
Manageability.
Progress tracking.
Following dates and deadlines.
Creating dependencies.
Team and resource management.
What benefits of a Gantt chart can you name? Please share your comments with us below.

This content is licensed by