The Checklist for Creating and Managing Gantt Charts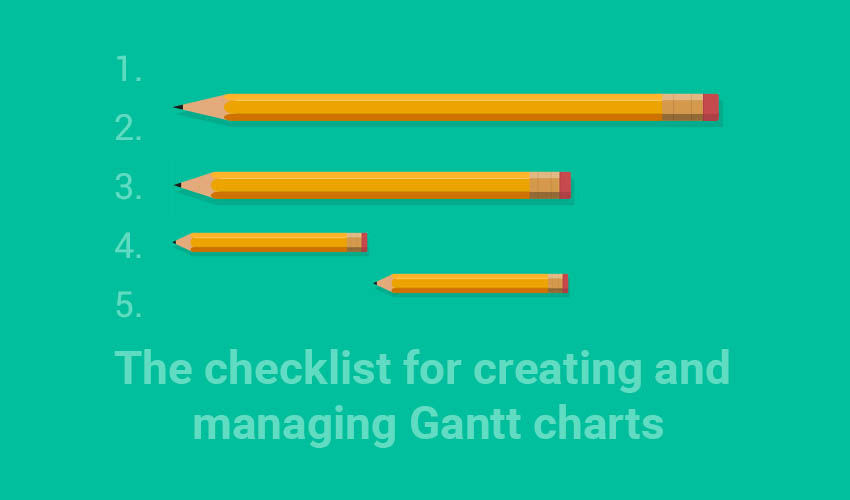 How do you keep your projects from turning into uncontrollable ones because of the failed deadlines and overloaded resources? Simple: Make your processes run like clockwork so that you could fix some parts, not trying to rebuild the whole project plan each time something goes wrong.
The following checklist will prepare you to make Gantt charts online in a more effective way, whether you need to use Gantt charts for brainstorming your workflow, breaking your projects down into bite-sized tasks and daily managing them, improving your teamwork, setting accurate deadlines and monitoring progress, defining dependencies, etc.
---
The checklist for creating and managing Gantt charts
Determine your aims
The first step in creating every Gantt chart is to determine your final aims. Whether you are creating a Gantt chart for showing progress to your customers or collaborating on your projects better, try to understand not only WHAT you're creating but WHY. Gantt charts can be helpful for you if you need to
Avoid completion confusion
Understand tasks relationships
Effectively manage your resources
Get a handle on the future
Keep all your tasks on the same page
See recent activities and monitor progress
Set accurate deadlines
Start from choosing your weakest sides and turn possibilities from using Gantt charts into your skills, for example, start from organizing your tasks, managing your resources effectively and setting realistic deadlines. Once they have been successfully implemented to your working process, continue with ensuring each given project is working toward the achievement the organization's long-term strategic objectives.
Structure projects appropriately
Each subtask, task, group of tasks and project task has a duration. It's very difficult to estimate durations and set realistic deadlines accurately when you do not know what tasks need to be completed first.
Start from creating the work breakdown structure, a hierarchical list that defines the major elements of a project. It is used to split a complex project that might seem overwhelming into manageable parts, tasks, and subtasks. You can think about it as about an organized task list with an estimate of the time and resources required and the responsible person.
When creating a Gantt chart, select tasks from your work breakdown structure and set milestones. When splitting projects into main tasks and subtasks, you are able to see an overall Gantt chart and manage your resources wisely.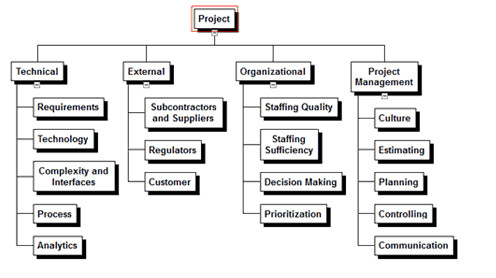 Stay up to date
If you can define your projects' progress in seconds, name overdue tasks, schedule upcoming tasks and manage changes easily, etc., that means your project management functions well.
The key to the successful project management is an updated information. Monitor time and budget daily, check daily developer reports and look out for their roadblocks, track your team members' progress and establish and maintain daily check-ins. Set regular client check-in meetings to correct your project plans and report about met milestones.
Involve your team
Make sure your team is involved in sprint planning. A team member should be responsible for his or her tasks, so instead of planning an entire project by yourself, delegate this responsibility to your colleagues. Together you will be able to split big tasks into subtasks easily, set accurate deadlines, and reconcile tasks and estimates.
Check-in your project plans with clients and remember to report back – share client feedback with your team. Your team is your power.
At the same time, consider your client as a partner and a resource. Late decisions or decisions that run counter to an existing project plan can move your projects' deadlines and even force you to restructure and reorganize your schedule. Keep it in mind, when managing resources.
Document meetings and decisions
The vast majority of the decisions are taken in the context of meetings. For this reason, set meetings with your clients and internal meeting with your team members as milestones and write down key decisions in comments so that every team member could have an access to this information. Ensure you capture critical decisions, statements and action require and take them into account when planning your further activities.
When you're writing out your notes:
Define what's important. It may not work when you're trying to write down the notes in the actual chronological order of the discussion.
Focus on action items, not discussion. Focus on recording what actions are to be taken, by whom and when.
Avoid inflammatory or personal observations. Dull writing is the key to appropriate notes.
Keep improving
When talking about project management, you can never allow yourself to stop improving processes. Even when you think everything runs like clockwork. Start from creating a project plan with your team with a help of Gantt charts, and continue with updating your project plans instantly, organizing regular project meetings, measuring budget success and failure for better estimation going forward, performing retrospective/post-mortem/lessons learned meetings on all projects, etc.
Once everything is set up, you will surprise how smooth your project management can be!
Want to start implementing these tips? Sign up for GanttPRO right now!